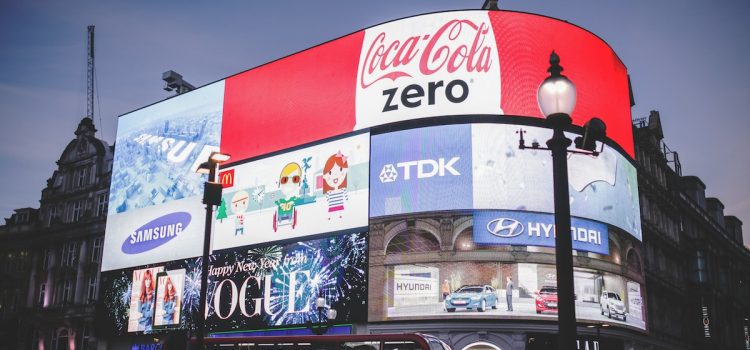 Do you want to take your business to the next level? Why should you implement digital marketing in your business plan?
Digital marketing offers many ways to promote your business, but it's always evolving. The best digital marketing resources can keep you up to date with the latest trends and online strategies to boost your business.
Keep reading for a list of the best digital marketing resources in 2022, including books, blogs, and podcasts.
The Benefits of Digital Marketing
Digital marketing uses the Internet to share and promote businesses. Different strategies include search engines, websites, emails, SEO, and social media. Compared to traditional marketing strategies, digital marketing is a better way to connect with your audience and potential prospects. This is because the Internet allows you to reach global audiences at the push of a button.
Additionally, digital marketing is more cost effective, which helps small businesses. Many digital resources are actually free and can help you get started. Here are Shortform's picks of the best resources for digital marketing, including blogs, books, and podcasts.
Best Digital Marketing Blogs
What better way to learn about digital marketing than through a successful blog? Many blogs focus on using digital marketing for your business and report on the latest in the digital marketing industry.
Here's our selection of the best digital marketing blogs to bookmark right now.
Digital Marketing Institute offers countless lessons for advancing your digital marketing career. While the website offers courses and certifications that require membership, you can indulge in the Digital Marketing Institute's free articles that cover everything from email marketing tips to the best times to post on Twitter.
Ann Handley is a Wall Street Journal best-selling author and self-proclaimed "digital marketing pioneer." Her personal blog inspires readers to turn their mediocre marketing skills into expert strategies. You can even subscribe to her free newsletter where she shares useful marketing and writing pointers.
Neil Patel is a notable online influencer whose blog covers various topics in digital marketing. He shares valuable resources, including how-to guides and tools, that are useful for those wanting to build their own blog or business. Patel also actively engages with his readers, helping them every step of the way as they grow their brands.
If you don't have the time to read long articles that go into great detail, check out the Marketing Examples blog. With articles that can be read in under five minutes, you'll get the main ideas on everything from improving your open rate to approaching viral marketing. Also, subscribe to owner Harry's newsletter which was voted the #1 marketing newsletter, according to Ahrefs.
Like the Marketing Examples blog, HubSpot Marketing offers a helpful estimated reading time for each article. This way, you won't be wasting any time getting to know the digital marketing basics. HubSpot Marketing is easily one of the most popular digital marketing blogs thanks to its dedication to empowering businesses around the world.
The Digital Marketer is a community of teachers and contributors who practice digital marketing every day. This website has helped over 120,000 marketers reach success with the Digital Marketer's up-to-date strategies. Even if you don't want to join the Digital Marketer's Academy, you can surf the blog to increase your SEO and online marketing knowledge.
Best Digital Marketing Books
It's hard to recommend books on digital marketing because of the ever-changing industry and trends. But several books remain relevant in the new age of technology and advertising, and will likely remain relevant for some time.
Here's our selection of the best digital marketing books we're reading right now.
Purple Cow explores how and why traditional mass marketing is failing in today's market, and how your business can thrive without it. Your business needs to stand out like a Purple Cow would stand out in a herd of brown cows.
Author Seth Godin is an entrepreneur and marketing expert who's written nearly 20 books on business and marketing, including several bestsellers. In Purple Cow, he teaches you how to leverage the power of remarkability to succeed in a world already overrun with brown cows. In short, he teaches you how to create your own Purple Cow.
If you have an idea to spread, Seth Godin believes you're a marketer. All Marketers Are Liars offers a fresh take on marketing—one that focuses on connecting with your customer, rather than on catchy advertising jingles or gimmicks. Godin defines marketing as telling consumers a great story about your product, your political campaign, your job experience, or even just yourself. This book explores new marketing concepts that you can use to tell a better story in any area of your life.
In this book, you'll learn Godin's ideas on marketing, authenticity, and telling a great story. He also discusses how to understand your customer and common obstacles you'll encounter in your marketing.
As social media becomes increasingly central to how we share information, socialize, and do business, a personal brand—your digital presence and reputation—is now an essential career tool. In Crush It!, Gary Vaynerchuk explains how to develop and leverage your personal brand to get a better job or—better yet— to quit your job altogether and earn a living monetizing that brand.
Vaynerchuk became one of the earliest social media influencers during the late 2000s with a daily video series in which he tasted and talked about wine in a casual, accessible way. Fifteen years after launching his vlog, he remains a top social media influencer.
In his book, Vaynerchuk provides step-by-step instructions for building and monetizing a personal brand.
In today's fast-paced, high-tech world, old approaches to marketing no longer work. Large-scale, big-budget advertising campaigns are too slow and imprecise for the online world. Better by far is to use growth hacking, the authors' cutting-edge strategy for optimizing your business and skyrocketing its growth.
Hacking Growth presents Sean Ellis and Morgan Brown's non-traditional approach to refining your marketing, product design, user experience, and more. Ellis and Brown were two of the first Silicon Valley pioneers to devise growth hacking strategies, and their methods have been used by top tech companies as well as startups to create massive growth.
In this book, the authors cover the basics of growth hacking—how to set up your team, gather data, generate insights, create ideas, and optimize your business for growth.
Why is it that some new products and ideas gain widespread popularity while others fail to "catch on"? According to Jonah Berger, the driving force behind products and ideas catching on—or, in his words, becoming "contagious"—is word of mouth. Things catch on when lots of people talk about them.
In Contagious, you'll discover how to make your product or idea the subject of word of mouth. Learn how making people feel high-arousal emotions will get them talking about your product; the role discounts play in generating word of mouth; and how Kit Kat used coffee to boost their popularity.
Most marketing falls flat because marketers don't understand how customers consume information. In Building a StoryBrand, marketing expert Donald Miller reveals how to turn your brand messaging into a story: a format so compelling that customers won't be able to look away.
In this book, you'll learn how to attract customers by weaving them into a compelling narrative: casting them as the protagonist, presenting them with a problem, and showing how your brand can help them overcome their problems and reach a happy ending.
In Jab, Jab, Jab, Right Hook, Gary Vaynerchuk calls on the sport of boxing to illustrate how to create striking social media content. "Jabs" are interactions that build relationships with your customers and should be thrown far more often than "right hooks," which are calls to action.
Vaynerchuk explains how to tailor your jabs and hooks for five major platforms (Facebook, Twitter, Pinterest, Instagram, and Tumblr), how social media marketing is different than any type of marketing that's come before it, and how small businesses can successfully compete with large ones in the social media arena.
Best Digital Marketing Podcasts
If reading blogs or books isn't your style, why not check out a podcast? There are plenty of podcasts out there that share expert advice on digital marketing. It also might be helpful to hear other people's experiences using the Internet and social media to boost traffic.
We've rounded up the best digital marketing podcasts that you can listen to while building your brand.
For over 11 years, The Digital Marketing Podcast has been the go-to podcast for everything digital marketing. Hosted by Daniel Rowles and Ciaran Rogers, this podcast brings you the latest techniques and news in digital marketing and interviews with experts from around the globe.
If you thought social media wasn't important for businesses, take another guess. The Social Pros Podcast shares how social media marketers use current trends to create successful businesses. After taking a listen, you'll think about social media in a whole new light.
If you want free tips on boosting your online business, then you need to check out The Art of Online Business podcast. Sit down with host Rick Mulready as he interviews expert online entrepreneurs and shares how he created a 7-figure business. Plus, it's a great podcast if you want to start using Facebook and Instagram for advertising purposes.
Whether you're new to the digital marketing world or are a seasoned expert, you should check out The Digital Marketer Podcast. Hosted by Mark Degrasse and various contributors, this podcast uploads weekly about the best digital marketing strategies in the world right now.
Social Media Marketing Podcast
Each week, host Michael Stelzner brings you a 45-minute-show that helps you improve your marketing skills. Stelzner focuses mainly on social media strategies and interviews experts that provide great tips for becoming a digital marketing pro. Some of the tricks of the trade you'll learn include building a personal brand, how to turn Instagram fans into customers, and how to use TikTok to grow your business.
Amy Porterfield is an online marketing educator who helps entrepreneurs build engaging email lists and profitable webinars. On her podcast, she breaks down elite digital marketing strategies and guides listeners in the world of online business. Plus, tune in to her "Wisdom Wednesday" specials where she shares essential tips that are short and to the point.
Are you having trouble with SEO? With the Search Engine Journal Show, you've found your solution. This podcast makes SEO easy to understand so you won't have to struggle anymore. Each episode also welcomes a different guest from various marketing backgrounds to get as much insight as possible.
Final Words
Digital marketing is essential for businesses in 2022. Almost everything is online these days, so it's important to take advantage of what the Internet has to offer. By using these digital marketing resources, your business will grow much faster than it ever did before.
What are your favorite digital marketing blogs, books, or podcasts? Let us know in the comments below!
The Best Digital Marketing Blogs, Books, & Podcasts of 2022