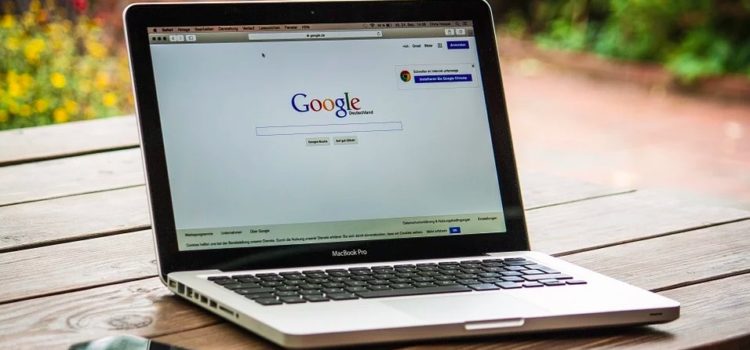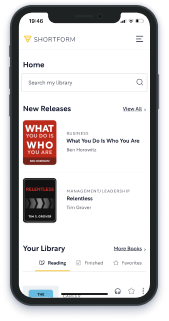 This article gives you a glimpse of what you can learn with Shortform. Shortform has the world's best guides to 1000+ nonfiction books, plus other resources to help you accelerate your learning.
Want to learn faster and get smarter? Sign up for a free trial here .
Is your business failing to attract customers? What's the best online business strategy to use?
Traditional advertising in print and on television isn't enough these days. Old and new businesses need to transition to digital marketing to appeal to younger generations, and we've got the strategies to help you thrive online.
First, we'll look at why digital marketing is important, and then we'll dive into the best online business strategies to implement.
Importance of Digital Marketing
These days, almost everyone has a mobile device and many people are on social media. According to Gary Vaynerchuk's book Jab, Jab, Jab, Right Hook, there are over 300 million mobile subscriptions in the US and the author suspects that almost half of the time people spend on their phones is used for social media or online.
Despite social media's popularity, many marketers and businesses are reluctant to embrace an online business strategy. This is for a variety of reasons, including feeling they don't have time or thinking new platforms are silly. This means that any brands that do embrace new platforms have a head start. Often, early adopters are small businesses because they don't have the same PR and legal red tape that larger companies do.
The small business advantage disappears as new platforms become more mainstream and large companies work through their red tape. However, even if larger companies have higher budgets and more staff that can interact with the community, small businesses can still compete by increasing their effort. If you work hard to create great content and show the community you care, you'll do well even if other companies have more resources. Being cared for by a business is so rare that it surprises people and leaves an impression.
How to Build an Online Presence
With so many businesses marketing themselves online these days, it's easy to get lost in the shuffle. With these online business strategies, you'll stand out against the competition and make an impression on consumers.
1. Create a Website
Vaynerchuk's other book Crush It! recommends creating a website for your business, whether you're a startup or an established company. Your website will be the home base for your personal brand. All of your social media posts and outreach should ultimately point people to your website. Vaynerchuk recommends these steps for creating a website:
Buy your domain name.
Create a WordPress account to host your domain.
Hire a web designer, if you can afford it. Although your audience will forgive low-budget production value for your content, a well-designed, user-friendly website will help convert one-time visitors to subscribers.
Improve Your Website's User Experience
Your website, a key piece of your marketing, should include only the minimum amount of information to convince customers you have the solution they're looking for and are trustworthy, asserts Donald Miller in his book Building a Storybrand. What's more, ensure every image, idea, and word on your website is inspired by your storyline, and eliminate anything that's not.
Your site may fall flat and your customers may not trust you unless you implement the basic tenets of user experience: in other words, making your website frictionless and easy to navigate. Here are some tips for improving user experience and creating an easy-to-browse website that inspires trust in your customers:
Make your navigation easy to use. When customers easily understand how to move around on your site, you eliminate confusion and build trust. Do this by using a maximum of seven main menu buttons.
Double-check your site for errors. Errors, like dead links, images that won't load, and typos, reduce customer trust.
Reduce the number of choices the customer must make. When customers face too many options on a page, they become confused and are likely to leave.
Encourage customers to scroll down. When customers scroll, they become more invested in your site and product, and this makes them more likely to buy. To encourage scrolling, make sure the information above the fold—what you see before you scroll—is engaging enough to encourage deeper interest.
2. Use Social Media
Jab, Jab, Jab, Right Hook claims that one of the best online business strategies is social media. Each social media platform has its own features, and native content looks different on all of them. Jab, Jab, Jab, Right Hook covers these features to give you an idea of how to create platform-specific content for three major social media platforms: Facebook, Twitter, and Instagram.
Facebook
Facebook is a social media site that allows users to share text, photos, and videos with their network. As of March 2023, there are 2.96 billion monthly active Facebook users. People use Facebook to find out what people they know are doing and socialize.
Notable features:
Advanced analytics. Studying Facebook's analytics can tell you a lot about the human psyche, and you can use this data to make your content more effective.
Huge amount of content. Part of the reason Facebook is such a good marketing tool is that there are so many people on it, but all of these people create content yours has to compete with.
Free targeting functionality. Facebook offers settings that allow you to make certain posts visible to only a certain demographic.
Use of curating algorithms. Facebook doesn't want users to see posts they're not interested in (because if they get bored they'll leave the site), so Facebook uses algorithms to curate people's News Feeds.
Paid advertising. Facebook has two types of ads, and the most effective is sponsored stories. A sponsored story is a post that will be visible to non-followers and more than 3-5% of your fans' News Feeds.
Twitter
Twitter is a microblogging platform and posts are called "tweets." As of March 2023, there are 450 million Twitter users worldwide. People mainly use Twitter to share information and news.
Notable features:
Very public. Most tweets are public to the entire internet, even to people who don't have accounts.
Huge potential for community engagement. Unlike other platforms where you can only talk to people who are already following you, on Twitter, you can initiate conversations with potential new customers.
Retweeting features. On Twitter, you can retweet (reshare) other people's tweets. This allows you to rework other people's content instead of having to come up with your own.
Trend-tracking features. You can use settings to track trends (at levels ranging from regional to worldwide) and then use that knowledge to post timely content with appropriate context.
Paid advertising. On Twitter, you can advertise via a promoted tweet. Promoted tweets are clearly labeled "Promoted" and are given more visibility than other tweets.
Instagram
Instagram is a photo and video-sharing social media platform that's owned by Facebook. Instagram is used by younger demographics and as of March 2023, there are 2.35 billion monthly active users. People like Instagram because they like interacting with others visually.
Notable features:
Integration with other social media platforms. Users can connect their Instagram accounts to Twitter and Facebook.
"Baked-in utility." Baked-in utility means a platform is good at what it's designed to do. Instagram is designed to help users take good smartphone photos.
Explore. Explore is an Instagram page that features the best content on the site. If you can get your content featured on Explore, its visibility increases exponentially—everyone, not just your followers, will see it.
3. Take Advantage of Email Marketing
Email is an inexpensive, direct, personal way to reach prospects and customers, which also can be automated. In The 1-Page Marketing Plan, Allan Dib notes that with email, you can:
Capture the email addresses of website visitors with an email opt-in form; those not ready to buy but interested in more information are future customers you can nurture.
Develop relationships with your customers (so your email database grows in value).
Test and launch new products and services.
Generate instant cash—create a compelling offer with a response mechanism, send an email to your list, and you'll get an immediate response.
Dib recommends using a commercial email marketing system such as MailChimp, ConvertKit, or ActiveCampaign (rather than trying to send mass emails via Outlook or Google Mail). They meet compliance standards and work to improve delivery. Also, they automate sending.
How to Create an Email Campaign
According to marketing strategists, key questions to answer when planning an email campaign include:
Identify the outcome you want. 
Identify a niche target. 
Determine what matters to these prospects and how you'll address it (what value you provide). 
Decide on a timeline for the campaign. 
Plan your emails and follow-ups.
Write subject lines that compel clicks (by promising value and personalizing). 
Include a strong call to action. 
Provide a way for recipients to opt out.
Test your email on multiple devices to make sure it looks right. 
Track your metrics. 
Here's a planning template for email marketing plus examples of successful campaigns.
4. Build Your Community
With good content and a better online business strategy, you can build the audience you need to be able to monetize your brand. Crush It! notes that, when it comes to creating community, quality beats quantity: A few loyal, engaged fans are likely to draw more followers than a large crowd of passive subscribers.
After you've created and posted some content, Vaynerchuk provides step-by-step instructions for building your community. Repeat these steps continually to consistently grow your audience.
Search the keywords for your niche on each social media platform and join active groups and forums related to your topic.
Read what people are saying about your topic, what they're interested in, and what they like and don't like. This is invaluable data for your own content creation and outreach efforts.
Engage in the conversation. Make insightful, knowledgeable comments on content and other comments. Be sure to include your name and a link to your blog, vlog, or podcast.
Turn your audience into followers with entertaining, insightful content and attention-grabbing call-to-action buttons, like "Subscribe" and "Follow me."
Engage with your audience. Show that you recognize and appreciate them by addressing them in your content. You can even include subtle messages and inside jokes that only your loyal fans will pick up on.
Build a Personal Connection Online
In Superfans, Pat Flynn argues that sharing your authentic self and interests online can foster a strong connection with your customers, leading them to treat their relationship with your brand as a personal relationship.
This happens because when you share your interests—even those not related to your brand—your customers are more likely to find something they have in common with you—or whoever is the face of the brand. For example, sharing things about your background, like your hometown, extracurricular activities in high school, or favorite childhood movies could all provide points of connection with your customers.
5. Carefully Handle Bad Attention
Sharing your business online brings all kinds of attention, some of which may distract you, discourage you, or even completely derail your progress, writes Austin Kleon in his book Show Your Work!. He has some specific advice about avoiding the wrong kinds of connections and handling criticism, so you can focus on what matters and continue doing the work you want to do. We'll explore this advice here.
Avoid the Wrong Kinds of Connections
Making meaningful connections and attracting more customers is why you have an online business strategy, so it's important that you cultivate constructive interactions, contends Kleon. A prime way to do this is to simply focus on the things you love—the work, the ideas, and so on. You'll attract real people who love these same things and you'll create fewer opportunities for negative attention to come your way.
Worthwhile connections are mutually encouraging—focus on these, and ignore the others, says Kleon. Don't concentrate on the number of followers you have, and instead concentrate on the quality of those connections. If they're distracting, hurtful, or otherwise drain your energy, don't give them any time. Online trolls exemplify this kind of attention—Kleon suggests you block them.
Prepare for Criticism
When you share your business online, you open yourself up to criticism, claims Kleon. He suggests five ways to prepare for this:
Keep calm: It's easy to magnify fears about what people might think. Instead, practice calming your mind and body.
Invite criticism: By courting criticism, you'll inoculate yourself to it and will learn how to take it better.
Don't share anything too sensitive: If you don't feel comfortable opening up certain parts of yourself, don't. Wait until you feel ready.
Keep moving forward: Criticism will come; don't let it stop you. Just keep doing your work—not everyone will be a fan.
Remember, you're more than what you do: Maintain distance between your work and your identity. Be a friend, parent, and companion, not just a creator.
Final Words
If your business is your life's work, you don't want to see it die with traditional marketing. You don't necessarily have to do all three—a website, social media, and email marketing—even just one will help you expand your audience. The key is to carefully determine which online business strategy fits your company best and build the right connections.
What are other online business strategies that we might have missed? Let us know in the comments below!
Go Digital With This Simple 5-Step Online Business Strategy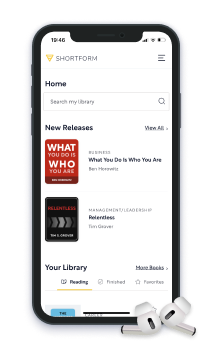 Here's what you'll get when you sign up for Shortform :
Complicated ideas explained in simple and concise ways
Smart analysis that connects what you're reading to other key concepts
Writing with zero fluff because we know how important your time is