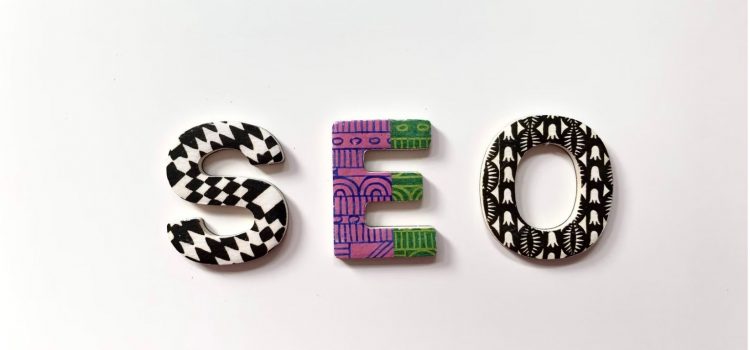 Do you want to improve your Search Engine Optimization (SEO) skills? What are some of the best SEO resources for learning this complex skill?
While the internet is flooded with various SEO resources, not all of them are helpful for beginners. The best SEO resources are typically created by people with industry knowledge who have firsthand experience using SEO in their business.
Read on to learn our suggestions for the best SEO resources, including blogs, podcasts, and YouTube channels, if you want an easy way to learn SEO quickly.
The Benefits of Learning SEO
Choosing to specialize in SEO can be a lucrative career path. It's a highly valued skill in the job market with the average Search Engine Optimization Specialist salary in the United States being $71,283, according to Salary.com. Even if you only want to learn SEO as a generalist, it can help you get your foot in the door for a variety of jobs, including social media marketing, digital marketing, copywriting, and more.
With so many free SEO resources, it's easier than ever to gain this valuable skill. Here are Shortform's picks of the best resources for learning SEO, including blogs, podcasts, and YouTube channels.
Best SEO Blogs
SEO blogs have exploded in popularity over the last several years. Many blogs focus on using SEO in particular industries, like small businesses or blogging. Whether you want to learn a specific type of SEO or just want to begin with the basics, there will likely be a blog dedicated to your interests.
Here's our collection of the best SEO blogs, in no particular order, to guide you as you begin learning the basics of SEO.
With endorsements ranging from Forbes to The Huffington Post, Backlinko has become a valuable resource for actionable advice. The author of the blog, Brian Dean, has made a name for himself in the SEO industry by teaching practical SEO marketing strategies that actually get results.
Yoast SEO is a household name in the SEO industry thanks to its mission of making SEO accessible to everyone. The Yoast blog is filled with articles written by SEO experts who explain everything from tips and tricks for beginners to more advanced, technical SEO.
If you're looking for highly detailed SEO tutorials, including case studies, then the Ahrefs blog has you covered. Blog articles range from the basics of keyword research to link building. Since Ahrefs is a software company offering online SEO tools, you can be sure you're getting expert-level content.
Semrush is a popular marketing tool with an impressive list of clientele, including Tesla, Apple, Amazon, and more big-name brands. The Semrush blog is no less impressive, offering quick-read articles on all the SEO basics and best practices as well as long-form, detailed guides.
The Search Engine Journal blog offers more than just SEO learning guides—they also inform readers of the latest SEO news and algorithm updates. Taking a community-based approach to learning SEO, their blog contributors are nearly all real marketing experts with firsthand industry knowledge.
The Search Engine Land blog publishes articles covering an array of digital marketing disciplines with content written by subject-matter experts. Their guides to learning SEO include visual aids, like the Periodic Table of SEO Factors, to make this complex subject easier to understand.
With the goal of staying a step ahead of the digital landscape, Go Fish Digital has earned praise for its innovative approach to SEO. With multiple industry awards under its belt, from Best SEO Agency to Best Retail SEO, you can rely on the Go Fish Digital blog for high-quality SEO content and educational resources.
SEObility aims to make SEO accessible to everyone from beginners to experts. For this reason, the SEObility blog is a great resource if you're looking for content that intuitively teaches you the basics of SEO without being overly complicated. Their content includes actionable examples and simple learning techniques, like the E-A-T method, to guide you through learning SEO.
AuthorityLabs claims to track billions of keywords and serve thousands of clients, so it's no surprise that the AuthorityLabs blog is a good place to start if you're new to SEO. Thanks to their industry knowledge, they've also compiled a collection of free e-guides for showing readers a step-by-step process to understanding Google.
The SEO Chatter blog compiles lists of trending SEO blog articles from around the web to give you the most current information on SEO news, techniques, and tips. If you want to stay updated on breaking SEO news and information, then add the SEO Chatter blog to your resource toolkit.
Best SEO Podcasts
Podcasts are a great SEO resource if you want to learn while you're busy or multitasking. These days, there are podcasts specializing in nearly any subject imaginable, including how to learn SEO. You can simply listen to one of the below podcasts while you're taking care of chores at home or commuting to work.
Here's our selection of the best SEO podcasts for learning the core skills of SEO in 2022.
With over 3 million downloads and a sponsorship by Ahrefs, the Best SEO Podcast has earned the respect of listeners by offering valuable SEO tips and insider secrets. Hosts Chris Burres and Matt Bertram are both internet marketing experts who simplify learning SEO with entertaining commentary.
Dan Shure's Experts on the Wire podcast features interviews with SEO leaders and top practitioners. This is a great resource for learning SEO techniques from some of the best SEO experts currently in the industry.
The Recipe for SEO Success Show
Award-winning SEO copywriter and consultant Kate Toon hosts her Recipe for SEO Success Show to teach listeners not only basic SEO knowledge but also techniques from real-world SEO case studies. Kate also interviews industry experts to share insightful tips and tricks.
If you're just starting out with SEO, then the SEO 101 podcast will help you learn SEO from square one. This podcast distills complex information for SEO beginners without overwhelming listeners with too much technical detail.
Leading with the slogan "More Traffic + More Money," The Blogging Millionaire podcast aims to teach listeners how to become successful SEO bloggers by sharing actionable marketing advice. If you're interested in SEO blogging techniques for increasing traffic and monetizing your blog, then this podcast is for you.
With its claim to be the most practical SEO podcast, sharing only in-field experience, the Authority Hacker podcast is a great place to start learning SEO if you want to know the essentials. Hosts Gael Breton and Mark Webster have created nearly 300 entertaining episodes covering the most in-demand topics.
The hosts of the Search Off the Record podcast all work for Google in various SEO departments. In this podcast, they take listeners behind the scenes of Google Search to explain how it works from an insider's point of view. Episodes include telling listeners about the Google Search Team's current projects and trending conversations in the SEO community.
The WorkinSEO podcast is a valuable resource for anyone who wants to know more about SEO career paths. The hosts interview industry experts who share real stories about working in the SEO industry. Listen to this podcast If you're looking for advice on navigating your SEO career.
Loren Baker hosts this official podcast of the Search Engine Journal, sharing SEO industry expert stories and techniques with listeners. In each episode, Loren interviews an SEO specialist to gain their invaluable insight into all things SEO and digital marketing.
The SEO Bits podcast is hosted by the President and Founder of Web Savvy Marketing, Rebecca Gill. Her passion is helping businesses grow their online presence by teaching listeners the latest SEO strategies through beginner-friendly episodes.
The Voices of Search podcast recognizes that the world of SEO is constantly changing, so their episodes strive to offer the most recent information and techniques on SEO. Listeners appreciate the brevity of each episode, sharing only the most high-quality information in a quick listening format.
SEO industry experts Neil Patel and Eric Siu host the Marketing School podcast with a focus on providing actionable advice for anyone learning SEO, from beginners to established business owners. They have an impressive list of over 1,400 episodes, including shorter, five-minute episodes and more in-depth conversations on online marketing tactics.
Best SEO YouTube Channels
If you prefer to learn visually, there's no shortage of YouTube channels that delve into the details of learning and using SEO. YouTube is a great SEO resource for learning since you can follow along while watching videos to see exactly how the host explains their SEO process on the screen.
Here is our list of the best SEO YouTube channels to choose from for informative and easy-to-follow videos.
Best-selling New York Times author Neil Patel is an SEO industry giant labeled a "top influencer on the web" by The Wall Street Journal. His YouTube channel is therefore an incredible resource for anyone learning SEO. Posting new videos three times a week, Neil's goal is "to teach you one new marketing tactic each day."
Nathan Gotch created his Gotch SEO YouTube channel to teach viewers the most fundamental skills for learning SEO in today's market. If you're just starting out with SEO, these videos are accessible to all skill levels and make a great resource for learning SEO from scratch.
The Ranking Academy YouTube channel was founded by Luc Durand who specifically aims to help small businesses achieve online visibility through SEO. Luc understands many business owners are pressed for time and money, so his videos don't overwhelm viewers with nitty gritty details, teaching only the most actionable SEO skills to get results quickly.
This is the official YouTube channel of Ahrefs, an industry leader in SEO marketing tools. Ahrefs TV offers tutorials for all SEO skill levels, from absolute beginners to industry experts. From keyword research to link building, this channel has a tutorial for all SEO topics relevant to today's digital marketing world.
The Semrush YouTube channel is geared towards beginners, creating easy-to-understand videos on a range of essential topics, including email marketing, blog traffic, keyword research, and more. They offer step-by-step tutorials for learning SEO and "Weekly Wisdom" videos that take a deep dive into SEO content strategy.
Brian Dean's YouTube channel is all about sharing real-life examples with viewers to teach actionable SEO tips for online marketing. With the aim of helping viewers grow their business and achieve online visibility, this channel has a tight focus on teaching you how to use SEO for higher rankings in all content formats, from YouTube to blogging.
Exposure Ninja is an award-winning digital marketing agency and the YouTube channel is valuable for SEO beginners who want to learn the basics of digital marketing. The channel has an impressive assortment of videos, from fundamental SEO techniques to detailed discussions of technical SEO.
Barry Schwartz of RustyBrick.com created this YouTube channel to distill news from the SEO Roundtable, telling viewers about the most recent changes and updates to Google Search. Subscribe to his channel if you want to stay updated on SEO current events while learning the inner workings of Google Search.
Chris Palmer has over a decade of experience as a digital marketer, and his channel provides entertaining videos for SEO beginners. His passion is helping everyday people learn this complex skill by creating simple videos that cover SEO techniques from the ground up.
Hack My Growth is presented by Shelley Media Arts, a growth-driven Inbound Agency working with small & mid-size engineering and technology companies as well as local businesses. This channel focuses on helping business owners achieve online visibility by creating videos that answer common SEO questions.
For tutorials and support on all things Google Search, you can't go wrong with the Google Search Central YouTube channel. In addition to providing thought-provoking content on search-related tools and policies, this channel also has a community forum for answering support-related questions about Google Search.
The Moz YouTube channel is your resource for learning inbound marketing, or marketing that fosters relationships with a target audience using optimized content. Their "Daily SEO Fix" videos give viewers a quick overview of several SEO tips in one themed video, such as how to analyze competitors or traffic reporting.
Final Words
Whether you're just beginning a job search and want to stand out to employers or you want to add a new skill to your already refined skill set, SEO is a valuable tool to know. Our collection of the best SEO resources, including blogs, podcasts, and YouTube channels, will help guide your journey of learning SEO. In the age of the internet, knowing how to use SEO will benefit you across multiple career paths.
We hope these SEO resources have inspired you to start learning SEO today.
Did we miss out on your favorite SEO blog, podcast, or YouTube channel? Let us know in the comments!
Learn SEO: Best Blogs, Podcasts, & Youtube Channels