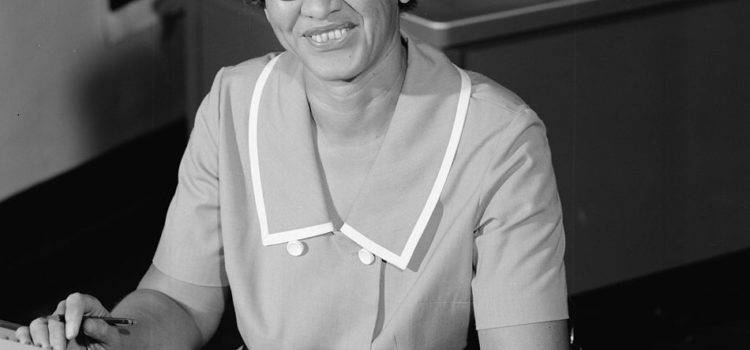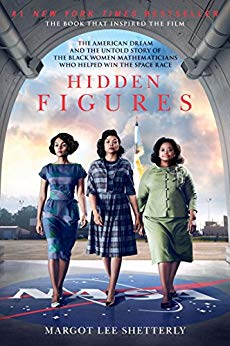 This article is an excerpt from the Shortform summary of "Hidden Figures" by Margot Lee Shetterly. Shortform has the world's best summaries of books you should be reading.
Like this article? Sign up for a free trial here .
Who was Katherine Johnson? What is Katherine Johnson's life story? Where did she go to school, and how did she work her way toward a career as a NASA mathematician?
Katherine Johnson is well-known for being one of the main characters in the book Hidden Figures. Katherine spent her career as a mathematician at NACA, later NASA, and was essential in multiple space missions, including the first Earth orbit.
Keep reading to find out about Katherine's early life, how she started a career at NASA, and her life outside her work.
Who Is Katherine Johnson?
Who was Katherine Johnson, and what did she do at NASA? Katherine Johnson was one of the pioneering black women who helped desegregate NASA and build the space program.
The scene of their success was the Langley Memorial Aeronautical Laboratory in the Hampton Roads region of Virginia. It was here, in the heartland of American segregation, that a group of extraordinary women, including Dorothy Vaughan, Mary Jackson, and Katherine Johnson, helped their country break through the color barrier and leap into the great unknown. So in the future, if someone asks you "who was Katherine Johnson?" you'll know her as one of the greatest NASA mathematicians of all time, and one of the reasons space travel was possible.
Katherine Johnson's Early Life and Education
Katherine Johnson's education is a fascinating part of her early life. A West Virginia native, Katherine Coleman (later known as Katherine Goble, before becoming Katherine Johnson) poured herself into her studies at West Virginia State Institute, a black college near the state capital (which she entered after graduating high school at the age of 14), where she enjoyed a full scholarship. During her junior year, she was mentored by a young math professor, the brilliant William Waldron Schiefflin Claytor, who, recognizing Katherine's talents, created special courses exclusively for her and prepared her for a career as a research mathematician. She matriculated to Howard University, where she graduated summa cum laude with a double major in mathematics and French. Katherine Johnson's education undoubtedly prepared her for her career. In the academic world, people were asking who was Katherine Johnson based on her mathematical skills.
In 1936, the NAACP scored some major legal victories before the Supreme Court, which ruled that explicitly barring black students from graduate programs was unconstitutional. States either needed to create "separate, but equal" programs for black students or allow them to integrate into the white schools. While some states (like Virginia, which actually subsidized black graduate students to study outside the state rather than allowing them to integrate) openly defied the court order, West Virginia opted to comply. Even before she dreamed of working at Langley, Katherine Johnson's early life was marked both by brilliance and barriers.
Katherine was one of the first three black students to enroll in the graduate program at West Virginia University in the summer of 1940, though she left early when she got married and had her first daughter. But that was hardly the only barrier she would break through. Katherine Johnson's education allowed her to study with other brilliant mathematicians.
Starting a Career at Langley
While Dorothy and her colleagues were breaking new ground as the first black female professionals at Langley during the war, the brilliant Katherine Coleman (who was now known as Katherine Goble after marrying her first husband, Jimmy) was a devoted housewife and mother. She had given up her own trailblazing academic career as one of the first three black students at West Virginia University to raise her family. Dr. Claytor at Howard had prepared her for a career as a research mathematician, but this dream now seemed a faraway abstraction to Katherine. But soon, the question who was Katherine Johnson would have a different answer. Katherine Johnson's early life would soon give way to her incredible career.
In 1952, Katherine's in-laws told her and her husband about the job opportunities in Hampton Roads.
Her husband's brother-in-law, Eric Epps, encouraged Katherine to apply for a position at Langley, where she could finally fulfill her dream of working as a mathematician (and earn three times what her salary had been as a teacher). Eric also said that Jimmy could find work at the Newport News Shipyard—thus, there was a promise of good federal jobs for the couple, representing a major new opportunity for them and their three daughters.
As director of the Newsome Park Community Center, Eric was a strong advocate for the neighborhood and was extremely well-connected with the black community and its civic and cultural institutions all throughout the Virginia peninsula. If anyone would be able to smooth Katherine Goble's transition to the region, it would be Eric.
His offer was too good to resist and tugged at Katherine's insatiable intellectual curiosity: the family made the momentous decision to leave the mountains of West Virginia and head for Hampton Roads. Well-paid federal jobs like the ones awaiting Katherine and Jimmy helped build the emerging black middle class. Like those who had come to Hampton Roads during World War Two, Katherine found a ready-made community waiting to accept her and her family, helping her fill the void of the world she'd left behind in her native and beloved West Virginia. As an added bonus, Katherine would be reporting to her old neighbor from West Sulphur Springs—Dorothy Vaughan. This is where the story of "who was Katherine Johnson" turns into her incredible career journey at NASA.
Tragedy Strikes
Katherine was enjoying professional success and career fulfillment on a level which she'd never dreamed of before she came to Langley. The Gobles were upwardly mobile and solidly middle class. They decided to take that next step toward the achievement of the American Dream—homeownership.
But tragedy struck in Katherine Johnson's life story. In 1956, Jimmy Goble died, after having fallen sick the year before. It was an incalculable loss to the family. But Katherine knew that she could not let her daughters sink into despair over the death of their father. She had promised Jimmy that she would always do everything she could to keep the girls on the path to achievement, and she refused to let them deviate from it.
After setting aside a period of mourning, Katherine sent her daughters back to school and instructed the principal not to show them any special treatment. She was determined that they go to college and she needed them to be prepared, seeing their success as the fulfillment of the legacy of her and Jimmy's ancestors, who had all pushed their children toward greater and greater heights. There could be no going backwards.
In 1959, Katherine married Jim Johnson, and took the last name that she would be known by for the rest of her career.
So who was Katherine Johnson? Now you know the basics of Katherine Johnson's early life and career, and can go on to study her amazing contributions to science. Katherine Johnson's life story was filled with obstacles and success, and thanks to Hidden Figures, the answer to "Who was Katherine Johnson?" is that she was a trailblazer who will live in history forever.
Who Was Katherine Johnson? The Life Story of a NASA Pioneer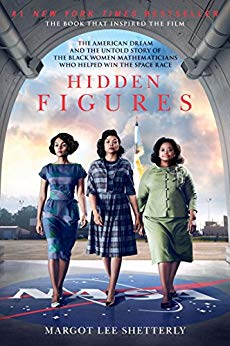 ———End of Preview———
Here's what you'll find in our full Hidden Figures summary :
How brave black women were instrumental to the American space race
How they confronted racism and sexism to forge a better future
Their enduring legacy in American history