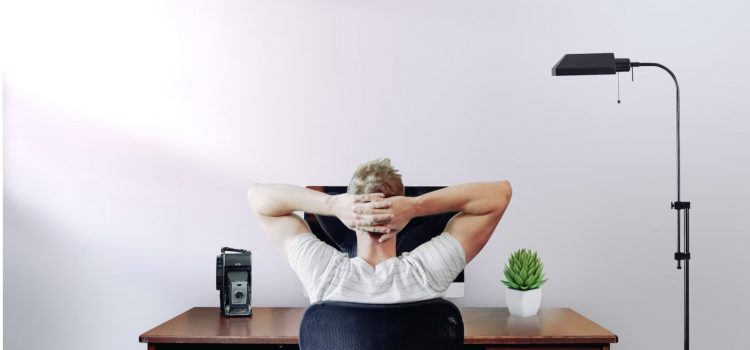 This is a free excerpt from one of Shortform's Articles. We give you all the important information you need to know about current events and more.
Don't miss out on the whole story. Sign up for a free trial here .
What are people's attitudes toward work in the U.S.? How are job attitudes changing?
The pandemic and the recent wave of tech industry layoffs have been changing Americans' attitudes toward work. The pandemic has prompted many workers to crave a better work-life balance, leading them to search for new careers and in some cases opt for part-time work.
Keep reading to discover the four ways Americans' attitudes toward work are changing.
Yes, Attitudes Toward Work Are Changing
Since 2021, American workers have experienced dramatic job-related changes. The pandemic has pushed many workers to their limit, and 2021 saw the "Great Resignation," when a record number of people left their jobs. More recently, a wave of more than 70,000 layoffs has rattled the tech industry, with companies like Google and Microsoft unceremoniously firing long-time employees. Given these dramatic changes, it's no surprise that Americans' attitudes toward work are changing. In this article, we've organized these changing attitudes into four trends.
Trend 1: I'd Rather "Work to Live," Not "Live to Work"
First, attitudes toward work are starting to lean in the "work to live" direction. The pandemic has led many workers to conclude that they no longer want work to play such a central role in their lives—in other words, shifting from a "live to work" mindset to a "work to live" mindset. They're directing more of their time and ambition away from work and toward other pursuits.
How the Pandemic Prompted This Shift
The pandemic prompted this shift in mindset in two main ways. First, it induced burnout among many, prompting the realization that they no longer want to chase their career ambitions at the expense of their mental and physical health. The pandemic also gave many a taste of what it's like to spend more time at home, reducing their desire to return to a lifestyle characterized by overworking or workaholism.
What Does "Working to Live" Look Like?
How are these new attitudes toward work changing the way people adjust their careers to "work to live"? Some are simply working fewer hours. Recent research suggests that the pandemic has prompted rich men in particular to reduce their work hours. Furthermore, many workers are choosing to switch to part-time work (less than 35 hours per week), citing burnout as a primary reason. For instance, the number of Americans working part-time increased by 1.2 million in December and January. The fields of healthcare, education, and recreation services in particular are seeing a rapid rise in part-time positions.
Trend 2: I'll Fight for a Fair Workplace
Not everyone is dealing with work dissatisfaction with quiet quitting and resenteeism, however. Some Americans' attitudes toward work have shifted to finding relief in collective action. The pandemic and its economic fallout have led to a historic rise in strikes, union organizing, and other types of collective action.
For instance, employees at large companies like Amazon, Disney, and YouTube have been protesting employers' recent demands that they return to in-person work. Similarly, the recent wave of tech industry layoffs has been compelling tech workers to unionize and strike.
Trend 3: I'll Be My Own Boss
The renewed drive to become your own boss reveals another way attitudes toward work have started to change in the U.S. The pandemic and recent wave of tech layoffs have also prompted many workers to leave their jobs and pursue freelance work. Since 2020, the percentage of self-employed workers has risen by nearly 10%.
Some are choosing freelance work because they realized in the early years of the pandemic that they enjoy the flexibility of working from home. Furthermore, many are choosing self-employment because they feel it's more stable and secure than working for a single employer.
Trend 4: I Need a Break From Work
Finally, since the start of the pandemic, there's been a rise in the number of workers taking a break from work, whether it's to recover from pandemic burnout, re-evaluate their relationship with work, or search for a better-fit career. This trend is happening among workers across a variety of income ranges, from white-collar workers to restaurant employees. These breaks range from leaves of absence that last several weeks to year-long sabbaticals.
Research reveals that the majority of people to take sabbaticals have positive experiences. Those who decide to return to their former job report that they do so with a renewed sense of purpose and independence.
What's Next?
There are signs that at least some employers are aware of the shift in Americans' attitudes toward work. Some employers hope to increase retention by better meeting workers' needs and adjusting their hiring practices. For instance:
Experts estimate that opportunities for remote work will continue rising through 2023.
The number of companies offering workers paid sabbatical and unpaid sabbatical options has increased exponentially over the past several years.
4 Ways Attitudes Toward Work Are Changing in the U.S.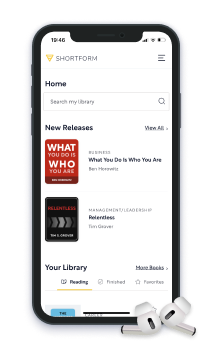 Here's what you'll get when you sign up for Shortform :
Complicated ideas explained in simple and concise ways
Smart analysis that connects what you're reading to other key concepts
Writing with zero fluff because we know how important your time is