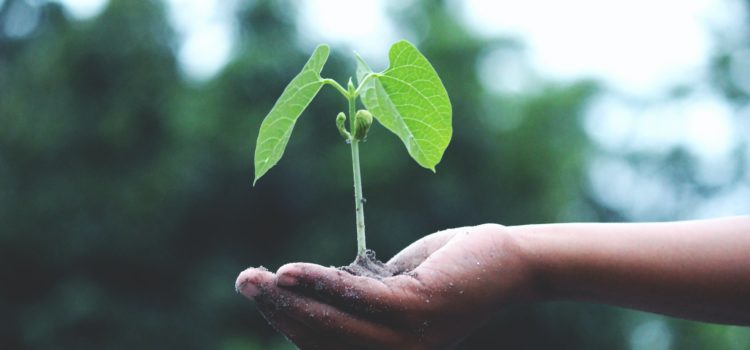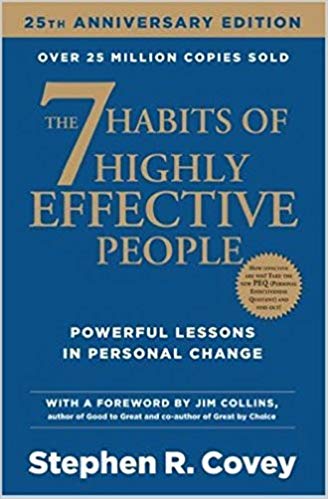 You may wonder how you can continue to grow and progress using the 7 Habits. How can you work on yourself? What are you hoping to achieve?
The 7 Habits Maturity Continuum is the idea that you can develop this process on a continuous basis, and regularly change the way you progress based on your own growth. In other words, you learn to keep growing based on what you learn.
What is the Maturity Continuum?
Physically and emotionally, you can be dependent (relying on others), independent (relying on yourself), or interdependent (working with others). As you go through life, you have the potential to mature from a paradigm of dependence, independence and interdependence; you must reach each one before you can progress to the next. This sequence is called the Maturity Continuum.
Dependence is the "you" paradigm. Someone who is dependent relies on you (or others in general) to fulfill their needs.
As infants, you begin life physically, mentally, and emotionally dependent on your parents and caregivers; you can't get around by yourself, you rely on your parents to teach you how the world works, and you base your sense of identity and self-worth on what others reflect back to you.
Independence is the "I" paradigm. Independence is all about doing things for yourself, and not relying on others.
As you get older, you are able to be more self-reliant — from feeding yourself to making your own life decisions to being financially independent. Emotionally, you learn to derive your sense of worth from within, independent of others' opinions of you. These are all steps on the Maturity Continuum as you explore dependence, independence, and interdependence.
Interdependence is the "we" paradigm. People who are interdependent have the ability and self-confidence that comes from independence, but also understand the power of working with others to achieve more than they could alone.
On this ultimate step of the Maturity Continuum, as you mature, you can begin to recognize the value of human relationships, cooperation, and collaboration. Interdependence is critical to succeed in all aspects of life, from marriage to family to the workplace. Even in nature, everything is interconnected in a careful balance to maintain powerful ecological systems.
Our current social paradigm — including popular approaches to self-improvement — tends to overvalue independence. But while independence is a critical step in the Maturity Continuum, interdependence is the ultimate goal. Independence is so highly valued largely as a rejection of dependence, and interdependence can be undervalued because its emphasis on working with others appears to resemble dependence. Remember, dependence, independence, and interdependence exist on a continuum, and the 7 Habits Maturity Continuum means it is an ongoing process.
Sometimes people do reckless, selfish things — such as leaving their marriages or families — in the name of independence. In reality, these acts typically reveal their lack of independence: In contrast to their claims, these people are often struggling with dependencies such as feeling controlled or victimized by other people and circumstances, so they change the circumstances instead of truly developing emotional independence, and moving along on the Maturity Continuum.
How Can the 7 Habits Help Achieve a Maturity Continuum?
The 7 Habits are designed to help you move incrementally along the Maturity Continuum, ultimately reaching interdependence.
Habits 1-3 develop independence through "Private Victories." This stage focuses on internal growth and personal character.
Habits 4-6 build on your independence to develop interdependence through collaboration, cooperation, and communication. These are "Public Victories" that improve your interactions with others.
Habit 7 teaches you to renew and deepen your habits to continuously improve.
The 7 Habits Maturity Continuum design is set up the way it is so that you can progress through the habits while applying the knowledge from the pervious habits. With time, you'll be able to see what you're accomplishing and where you need to grow.
The Maturity Continuum: How the 7 Habits Can Help You Grow
———End of Preview———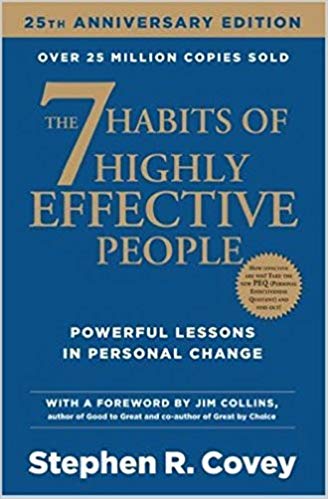 Here's what you'll find in our full The 7 Habits of Highly Effective People summary :
How to prioritize the hundred tasks you have to focus on the one or two that really matter
The right way to resolve every disagreement and argument
How to avoid burning out and succeed over 20+ years