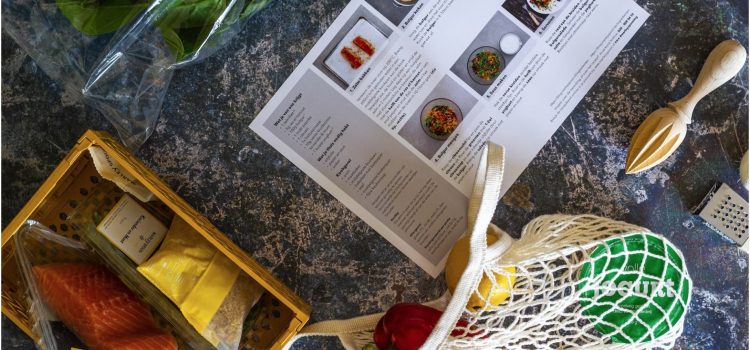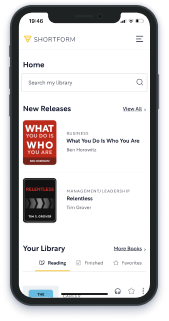 This article gives you a glimpse of what you can learn with Shortform. Shortform has the world's best guides to 1000+ nonfiction books, plus other resources to help you accelerate your learning.
Want to learn faster and get smarter? Sign up for a free trial here .
Are meal kits worth it? What are the pros and cons of meal subscription boxes? Who benefits the most from meal kits?
Pandemic-related restrictions boosted the popularity of meal kit delivery services, but some wonder if they're still worth the expense as society begins to normalize. In fact, innovations to the meal kit market have led to more affordable options with a greater variety than ever, and it looks like meal kits are here to stay.
Read on to learn if meal kits are a good choice for you and the best services to try in 2022.
Why Are Meal Kits So Popular?
The Covid-19 pandemic created a huge demand for meal kit delivery services as millions faced quarantine measures and fears of leaving home to go grocery shopping. Although the pandemic is better controlled now than at the onset, consumer demand for meal kits continues to grow, thanks to a stronger focus on healthy eating, convenience, and using the internet for essential goods. Still, you may be wondering if meal kits are worth it or if they're simply a costly luxury.
Benefits of Meal Delivery Services in 2022
Due to their explosion in popularity, meal delivery services have adapted and offer more options now than ever before, thanks to market demand.
Here are some of the benefits of purchasing meal delivery services:
They save you time (which for some, is just as valuable as saving money)
They're more convenient, thanks to their pre-selected, ready-to-cook ingredients
They're an easy option for people who don't enjoy complex recipes or have little experience in the kitchen
They help with portion control and reduce food waste
They offer an abundance of meal options with every order
They're helpful for busy parents who don't have as much time to cook
Are Meal Kits Worth the Money? It Depends
The face-value price of meal kits is one of the top reasons why many Americans don't try meal kits, with data from market research company Mintel revealing that 63% of consumers assume meal kits are too pricey to be worth the money. As meal kit companies, like Blue Apron, disclose that their target customer base falls into the $50,000-or-more income range, it's not surprising that you may be wondering if meal kits are actually worth it.
For some people, meal kits are worth the expense simply as a time-saving measure that keeps them from spending hours on recipe planning and grocery shopping. However, as the prices of gas and groceries rise due to inflation, some meal subscription boxes can actually save you money in the long run, no matter your reason for trying them.
To determine if meal kits are actually worth the money, you should consider your budget and lifestyle first. For example, if you commit to ordering a meal subscription box, then it's important to consider that you won't be able to change up your dinner plans spontaneously. You'll need to cook your meal kits within a certain timeframe, which means plans for ordering takeout or going to a restaurant need to go on the backburner.
Below we'll discuss how you can either save or lose money by ordering meal kits.
How Can Meal Kits Save Money?
To determine how to save money by ordering meal kits, it's important to consider more than just the money you spend—it's also about the money you don't spend on traditional grocery shopping. For example, factoring in the time and money saved by not using gas to drive to the grocery store and decreasing food waste from the larger portions most retailers offer, you can get a clearer picture of how much money meal kits can save.
It's also important to note that meal kit delivery services come in a variety of price point options. Let's take a look at one of the more affordable options, EveryPlate, in comparison to the average cost of traditional grocery shopping and dining or take-out in the U.S. today:
As you look over the values in the above table, remember these key factors:
EveryPlate charges a $9.99 shipping fee per meal kit box.
The cost per meal of the USDA's suggested grocery budget takes into account that 40% of your food budget goes to dinner.
The grocery store and dining or take-out options don't include the cost of gas.
Considering these values in addition to your personal budget and lifestyle can help you determine if a meal kit subscription would be worth the money for your household. For example, if you order take-out or go out to eat frequently, then replacing this expense by cooking meal kits at home would save you money.
When Are Meal Kits Not Worth It?
Meal kits are worth the money if you find that you spend a large amount of your budget on dining out or if you don't normally choose frugal food options at the grocery store. However, if you're already a frugal-savvy grocery shopper, then meal kits will likely cost more per meal than buying your own food at the store.
Also, meal kit food portions can be smaller than what you would normally get ordering out or even cooking at home. You aren't meant to have any leftovers from a meal kit portion. This smaller portion size and lack of leftovers could either be a positive or negative, depending on your eating habits.
It boils down to this: Saving or losing money by ordering meal kits depends on how you intend to use them, your lifestyle, and whether your food budget is already frugal or not.
Best Meal Subscription Boxes for Every Diet
For nearly every diet, there now exists a meal subscription box to suit your needs. Most meal subscription plans these days allow you to try a meal subscription box at a heavily-discounted price, including the option to skip or cancel your meal box subscription anytime you don't want to order. With the constant promotions most meal subscription services offer, it's easy to pick and choose your favorite kits without risking your budget.
Let's take a look at the best meal kit delivery services available in 2022, based on various dietary preferences, to help you decide if meal kits are worth trying.
Best Healthy Meal Delivery Kits
According to plant-based meal delivery service Purple Carrot, eating their meals regularly causes clinically-proven weight loss results, including lower cholesterol. Purple Carrot advocates for eating more plants, not animals. To make you feel good about using their services, they also claim that eating plant-based meal kits helps to reduce your carbon footprint and overall water waste in food production.
The Freshly motto is "balanced meals for busy lives." Their meal kit delivery service offers fully-prepared meals, which are never frozen. Their "heat-and-eat" meals claim to use less sugar and processed ingredients so each meal is nutritionally balanced. Freshly is a great option if you want to eat healthy but don't have much free time to cook. They also offer gluten-free and plant-based meal options.
Sunbasket offers healthy meal kit options in a wide variety of dietary styles. Its lineup includes paleo, vegetarian, pescetarian, diabetes-friendly, and other health-conscious options. Sunbasket also takes an environmentally-conscious approach to its meal kits, aiming to use 100% organic ingredients sourced from local producers. The meal kit recipes are created by a culinary team, including nutritionists, so that the meals you eat are both delicious and healthy.
Best Vegan Meal Delivery Kits
Daily Harvest offers frozen meal kits based on a vegan diet that uses sustainably-sourced fruits and vegetables. By freezing the ingredients at peak ripeness, Daily Harvest claims to avoid using preservatives. In addition, their meals also don't contain refined sugars, fillers, or artificial ingredients. While Daily Harvest's smoothies are their claim to fame, they also offer prepared vegan meal bowls, ready-to-bake meals, flatbreads, soups, and more.
The chef-crafted recipes at Green Chef include vegan options that use certified organic ingredients. Most of their easy-to-follow recipes can be prepared in 30 minutes, thanks to the use of pre-measured ingredients and sauces that they prepare for you prior to shipping. Reviewers praise Green Chef for providing unique recipes and ingredients that they otherwise wouldn't have tried on their own.
Best Meal Delivery Kits for Weight Loss
Nutrisystem is truly a meal delivery service for people who want to lose weight. Their website features weight loss success stories from customers who regularly eat their meals. A unique advantage of Nutrisystem meal kits is that you can choose meals based on nutritional needs for women or men. They also offer their "Complete" meal plan, which claims to aid in significant weight loss.
Blue Apron has made a name for itself, boasting nearly 500 million meal kits delivered to date. Their health-conscious meals and previous affiliation with Weight Watchers feed into this success. Their "Wellness" meal plan offers nutritionist-approved recipes, including carb-conscious meals and options based on Weight Watchers' recommendations.
The meals delivered by Fresh n' Lean are all balanced in calorie, macronutrient, and protein content to aid in your health and wellness. They now offer a Mediterranean meal plan loaded with healthy fat options and wild-caught fish. Fresh n' Lean's meal plans don't require cooking, rather they're designed for busy people who want to eat healthy without the hassle. Each meal can be table-ready in three minutes.
Cheapest Meal Delivery Kits
When it comes to value for your money, EveryPlate meal kits are the overall winner. They run constant promotions that allow you to try an EveryPlate subscription box for as little as $1.49 per meal. Their business mission is to provide the luxury of meal kits at an affordable price. They achieve this by providing smaller portions of ingredients from nationally-recognized suppliers but do not cater to special diets, like keto or gluten-free.
Dinnerly is an affordable option for family-style meals. Their prices begin at $4.99 per meal, but you can also regularly find Dinnerly promotions that will lower this initial cost. To keep their ingredient quality high and prices low, Dinnerly made some innovative changes to the typical meal kit business model, like using digital recipe cards (not paper), simple packaging, and fewer ingredients per meal kit.
While HelloFresh costs slightly more than the other affordable meal kit options, their chef-created recipes and high-quality ingredients still clock in at a lower price point than comparable services. Unlike EveryPlate, they do cater to dietary restrictions, like low-carb or vegetarian diets, and their meal kits start at $7.99 per serving. For students, HelloFresh becomes even more affordable since they offer 15% off every box if you're enrolled in a U.S. educational institution.
Best Meal Delivery Kits for One Person (Singles)
Hungryroot offers highly-personalized meal kits for singles with the option to take a quiz, so your meals will be tailored to your preferences. Rather than following in the footsteps of traditional meal kit service, Hungryroot combines pre-made recipes with the ability to shop for groceries directly on their website. This means you can fill your fridge with both staple items, like produce or snacks, and meal-ready ingredients based on their large selection of recipes.
Trifecta meal kits are a good option for health-conscious singles. They aid in a healthy lifestyle by providing both classic and special diet options, like paleo or keto, that make it easy to eat nutritionally-balanced meals for one. Trifecta also has a quiz for new customers that helps you determine what diet is best for you. Their meal kits can help you to lose weight, gain muscle, or simply maintain your health, depending on your goals.
Final Words
We hope this information has helped you to decide if meal kits are worth it and how they can fit into your lifestyle. Meal kits are fun and easy to try thanks to constant promotions, which allow you to test out a meal delivery service for cheap, and most meal subscription plans allow you to skip or cancel for free.
Trying out some meal delivery kits that entice you is the best way to know if a meal subscription plan is right for you.
Did we miss your favorite meal delivery service? Let us know in the comments!
Are Meal Kits Worth It? (+The Best Kits for Every Diet)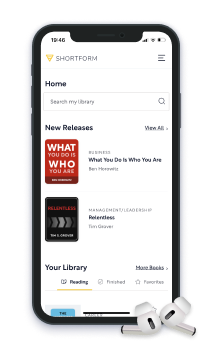 Here's what you'll get when you sign up for Shortform :
Complicated ideas explained in simple and concise ways
Smart analysis that connects what you're reading to other key concepts
Writing with zero fluff because we know how important your time is