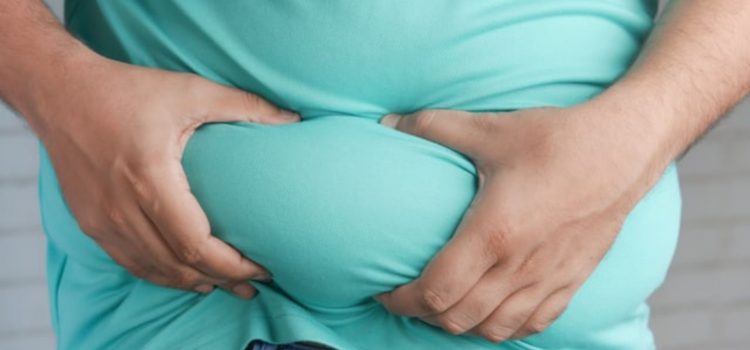 This is a free excerpt from one of Shortform's Articles. We give you all the important information you need to know about current events and more.
Don't miss out on the whole story. Sign up for a free trial here .
What are injectable weight-loss drugs? Should you try them to lose weight? What are the pros and cons?
Americans have been gaining weight for a half-century despite tracking their food, changing their lifestyle, working out, and avoiding carbs. For millions, few easy options existed—until the arrival of injectable weight-loss drugs, Ozempic, Wegovy, and Mounjaro.
Read on to learn about injectable weight-loss drugs, including the pros and cons of using them.
The Rise of Injectable Weight-Loss Drugs
In 2000, 31% of adult Americans were obese. By 2018, that number climbed to 42%. Americans have been gaining weight for a half-century, and they've been told for just as long that all they have to do to take it off is track their food, change their lifestyle, feel the burn, and avoid carbs. For millions, few options have existed to take and keep weight off easily—until the arrival of injectable weight-loss drugs Ozempic, Wegovy, and Mounjaro.
How do Ozempic, Wegovy, and their latest rival in the drug weight-loss market, Mounjaro, work? What problems do these injectable weight-loss drugs present? What will the diet industry look like in the years ahead? We'll explore these questions in this article.
About Ozempic, Wegovy, and Mounjaro
Ozempic—a drug approved only to treat Type 2 diabetes—and Wegovy—authorized to help with chronic weight management—share a key ingredient, semaglutide, which creates a sense of satiety and slows the pace at which food leaves the stomach. The drugs have been found to spur more weight loss more effectively than other treatments, decreasing body weight by 15%.
Mounjaro, created by Eli Lilly, is the rising star on the drug weight-loss scene. Like its semaglutide counterparts, Mounjaro creates a feeling of fullness, but its active ingredient, tirzepatide, also restricts the brain's hunger signals, further depressing appetite.
Mounjaro has been found to produce more dramatic weight-loss results than Ozempic and Wegovy: One study found that it led to a 20% or greater weight loss in 57% of people taking its highest dose.
Not Everything About the Drugs Is Rosy
Though some see Ozempic, Wegovy, and Mounjaro as revolutionary due to their ability to take off pounds without significant effort, these injectable weight-loss drugs are not without controversy.
For example, a serious consequence of Americans flocking to Ozempic as a weight-loss drug is the shortage it's caused, which has left Americans who need the medication to treat their diabetes—many from socioeconomically disadvantaged communities—in the lurch.
Further, Ozempic and Wegovy aren't perfect as weight-loss treatments:
Long-term side effects of using and discontinuing use of the drugs—and of taking Ozempic for off-label purposes—are unknown.
Should You Try It Out?
If you're interested in trying out injectable weight-loss drugs, there are a few things to keep in mind. Let's take a look at Ozempic, for example, and some things to consider before using the drug:
1) Only use it under medical supervision. Your doctor can help you manage side effects and ensure that you're using the drug appropriately.
2) Get it from legitimate sources. Given the huge demand for Ozempic, there's a proliferation of knock-offs. Don't be tempted by Instagram ads or dealers selling the drug at cheap prices. Experts warn that you should also steer clear of generic semaglutide products, which typically combine semaglutide with other components. Though the compounded versions may come out cheaper, their safety is questionable since their exact formulation hasn't gone through the same testing as FDA-approved versions.
3) Think twice before using it off-label. If you intend to use it off-label, keep in mind that you may be depriving those with type 2 diabetes of a drug that they need, especially given the shortage.
Looking Ahead
Experts predict that by 2030, US revenue for chronic weight-management drugs will increase four-hundredfold, and the number of people with obesity seeking treatment from doctors will rise from 7% to 25%. More than half will take medicine to address the issue.
Pharmaceutical companies are racing to get in on the action: Novo Nordisk and Eli Lilly have some 12 obesity medications in development and are battling a host of rival drug companies to develop the mother of all weight-loss drugs. Challenges the companies face in their quest for dominance include:
Developing an effective, oral form of weight-loss drugs that's easier for patients to manage than the injectable form that's required with Wegovy, Ozempic, and Mounjaro. Semaglutide fares poorly in the stomach in pill form and yields less weight loss than injections.
Reducing semaglutide-related side effects like nausea, constipation, and vomiting. More seriously, Wegovy is linked to pancreatitis, thyroid cancer, and kidney failure.
For Americans seeking to take any of these injectable weight-loss drugs, access may remain a problem.
Medicare and most private insurance companies don't cover weight-loss drugs.
Out-of-pocket costs will stay steep. Having more competitors in a market typically results in price drops, but this is less true in the pharmaceutical industry, where drugs may get less expensive but still be unaffordable for many people.
Injectable Weight-Loss Drugs: Should You Consider Them?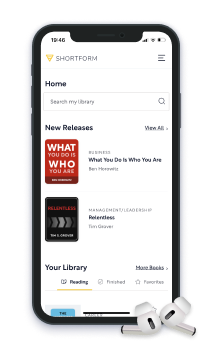 Here's what you'll get when you sign up for Shortform :
Complicated ideas explained in simple and concise ways
Smart analysis that connects what you're reading to other key concepts
Writing with zero fluff because we know how important your time is