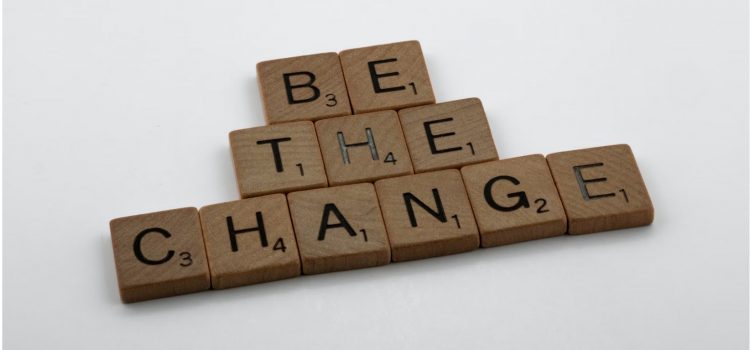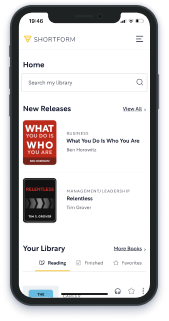 This article gives you a glimpse of what you can learn with Shortform. Shortform has the world's best guides to 1000+ nonfiction books, plus other resources to help you accelerate your learning.
Want to learn faster and get smarter? Sign up for a free trial here .
Do you want to level up in life? What are some of the best self-help resources that can inspire you to do better?
It's never too late to embark on the quest for self-transformation. Whether you want to get rid of bad habits, shed past burdens, or tune-up your lifestyle, there's no shortage of self-help resources that can help you affect the desired change. 
In this article, we've rounded up a list of the best self-help resources, including books, blogs, and podcasts to help guide you through your unique journey of self-improvement.
The Self-Help Promise
Though the self-help genre has gained somewhat of a bad reputation for offering impractical, wishy-washy advice and overblown promises, we shouldn't entirely discredit it. After all, not all self-help is created equal. There are a lot of good self-help resources out there that provide advice that is realistic, actionable, and non-gimmicky.
Best Self-Help Blogs
Self-help is all the rage right now, and the Internet boasts hundreds of self-help blogs that offer advice on how to be happier, healthier, and more productive. Here's our roundup of the best self-help blogs to bookmark right now:
Mark Manson is the author of New York Times bestsellers The Subtle Art of Not Giving a F*ck and Everything Is F*cked: A Book About Hope. The central theme of Manson's self-help advice is that you should let go of the worry of what other people think of you and live on your own terms. He blogs about pretty much anything to do with self-help and personal development, always giving advice that's science-backed, pragmatic, and to the point.
In the art of non-conformity, Chris Guillebeau (the author of The $100 Startup) shares unconventional tips and strategies to help you live a happier and more fulfilling life. The cornerstone of Guillebeau's life philosophy is that "You don't have to live your life the way others expect." In the battle against conformity, he writes about three broad areas: life, work, and travel. 
Formerly known as Brain Pickings, The Marginalian is a popular one-person blog that has been going strong for 15 years. The author Maria Popova writes about meaning, purpose, social change, and philosophical dilemmas that plague modern humans. Her posts are profound and existential in nature, provoking you to think through a critical lens and from a big-picture perspective.
With over 6 million readers, Tiny Buddha is a leading self-help/spirituality blog with hundreds of contributors. While its main focus seems to be Buddhism, it's not a religious blog at all. It publishes essays about personal transformations, life lessons, and thought-provoking realizations. Anyone can contribute and share their "simple wisdom for complex lives," as their motto goes.
Zen Habits is a one-person blog run by simplicity coach Leo Babauta. He writes about mindfulness, simple living, habits, and finding meaning. His posts are always insightful and thought-provoking, written from personal experience and deep reflection. He also offers life-changing training programs to help people discover their purpose, build new habits, and embrace uncertainty.
Steve Scott, the blogger behind Develop Good Habits, believes that the key to being a high achiever is to set ambitious yet realistic goals and develop small, daily habits that slowly but surely pave the way to success. On his blog, you'll learn how to eliminate bad habits, tweak your existing positive habits, test-drive new habits, and improve your willpower.
Science of People is a blog by Vanessa Van Edwards, an internationally bestselling author and a self-proclaimed "recovering awkward person." Millions visit Vanessa's blog to learn tangible communication and leadership skills as well as her science-backed insights on how people work. Vanessa's goal is simple: to help you achieve your goals faster by becoming a more confident and competent communicator.
Purpose Fairy is a one-person blog run by Liminita Saviuc. Luminita is a spiritual teacher and public speaker whose mission is to empower people from all over the world to break free from their past trauma and start living on their own terms. She writes about discovering your purpose, setting healthy boundaries, and letting go of anything that is stalling your progress and keeping you from happiness.
Mindful is a public benefit corporation dedicated to providing its readers with knowledge, tools, and inspiration for living more mindfully. Mindful Mental Health blog publishes educational articles and personal stories on topics such as overcoming anxiety, developing self-compassion, healing from trauma, coping with grief, and more.
Eckhart Tolle is a well-known spiritual teacher and the author of the bestsellers The Power of Now and A New Earth. According to Tolle, what prevents people from living a happy, fulfilling life is the tendency to exist on autopilot and out of touch with who they really are beneath the mask of the Ego. He teaches the modern seeker how to disidentify from the Ego and start living in the Here and Now.
Best Self-Help Books
If you feel as though you lack control over your life, perhaps feeling underwhelmed with your job or romantic relationship, reading self-help books can be an untapped solution to these struggles. Here's a selection of the best self-help books from Shortform's library.
The Big Leap, by psychologist and personal growth coach Gay Hendricks, aims to help you overcome the psychological barriers to success and fulfillment. Hendricks asserts that, while we all have an innate call toward our most successful and fulfilling life, even highly successful people are often unable to achieve beyond a self-imposed limit, the "Upper Limit Problem" As you achieve greater success, Hendricks says you reach this threshold, which triggers self-sabotaging behaviors.
Author Brian Tracy has traveled around the world to give thousands of seminars and talks about achieving goals—and he's living proof that his principles work. His compelling rags-to-riches story shows just how much you can accomplish when you have a strategy for going after what you want. In Goals!, Tracy outlines the goal-setting method that worked for him, which consists of changing your mindset, being clear about what you want, using the power of visualization, and keeping track of your progress.
How to Win Friends and Influence People
How to Win Friends and Influence People is one of the best-selling books of all time. It contains universal principles of interacting with other people to get them to like you and have them see your way of thinking. This isn't about manipulation – it's about sincerely approaching people, believing they're important, and treating them likewise. Learn how to become a great conversationalist without saying anything, how to make other people feel important, and how to change other people's minds without offending them.
101 Essays That Will Change the Way You Think
In 101 Essays That Will Change the Way You Think, bestselling author and poet Brianna Wiest explores the interplay between your thoughts, your perceptions, and the way you experience life. She argues that unwanted life circumstances aren't to blame for your bad feelings—only your thoughts about these circumstances are. Therefore, there's only one solution to make yourself feel better: Change the way you think.
In Good Vibes, Good Life, Vex King argues that the key to living your dream life is to have good vibrations or "good vibes." When you put out good vibes like gratitude and joy, you attract good vibes back; however, when you put out bad vibes like resentment, regret, or impatience, you'll attract bad vibes and consequently experience more hardships. The key to minimizing bad vibes and maximizing good ones, King argues, is self-love and acceptance.
When you compare who you are now to who you want to be, you're resigning yourself to a life of unhappiness. Your ideal self is constantly changing, making your goals impossible to reach. Instead, you must compare who you are now to who you used to be so that you can see how far you've come. This simple shift in thinking makes all the difference in living a happier life. This is the core principle of The Gap and The Gain and was developed by entrepreneurial coach Dan Sullivan. In the book, organizational psychologist Benjamin Hardy connects Sullivan's ideas to scientific concepts that help explain why we tend to focus on the future, and how we can train ourselves to focus on the past instead.
Happiness has many benefits—it positively impacts your attitude, your chances of success, and the circumstances that play out in your life. Despite knowing this, many people find it difficult to feel consistently happy. In The Happiness Equation, best-selling author Neil Pasricha claims you can overcome this difficulty by training yourself to feel happier. He explores common obstacles to happiness and provides solutions that help boost your enthusiasm for life.
In The Happiness Trap, therapist and life coach Russ Harris argues that humans are hardwired to relentlessly pursue happiness. But this instinct makes us miserable today, leading to widespread anxiety, stress, and depression. Harris contends the answer to happiness and fulfillment is practicing the techniques of ACT, or Acceptance and Commitment Therapy. The techniques—rooted in behavioral psychology and mindfulness—help you escape the happiness trap by accepting painful thoughts and emotions as part of life, while clarifying and living your values.
Former ABC News anchor Dan Harris believes anyone can benefit from meditation. In 10% Happier, he offers a skeptic's journey through the world of self-help following his meltdown on live television. Harris explains how meditation allowed him to get control of his anxiety, manage his ego, and become a more compassionate person. This book explores how mindfulness and meditation can improve your life and career—even by just 10%.
In The 80/20 Principle, Entrepreneur Richard Koch reveals how you can work less, earn more, and multiply your happiness. How? Focus on the few things in your life that truly matter. As Koch explains, 80% of results flow from 20% of inputs. According to this 80/20 Principle, only a fraction of the actions you take and the people you interact with contribute to your joy and success. Therefore, Koch says you must spend more time on what matters, and less time on what doesn't—for example, by finding work you enjoy, spending less time on things you're not good at, and avoiding people who drain your energy.
Best Self-Help Podcasts
Listening to podcasts is great if you like consuming content on the go. Here's our roundup of the best self-help podcasts to follow in 2022.
In The Rich Roll Podcast, wellness evangelist and bestselling author Rich Roll sits down with experts, scientists, and thought leaders to discuss the ways they stay on top of their game. Topics are as varied and eclectic as the guests, ranging from addiction recovery to maximizing longevity.
Help Me Be Me is "self-help for people who hate self-help." Disillusioned by the mainstream self-help advice, the show's host Sarah May created Help Me Be Me to offer self-help advice that is actionable, manageable, and non-gimmicky.
Live Happy Now brings you interviews with bestselling authors, life coaches, and wellness gurus who share science-backed tips and strategies for living a happier life. Discussions span a wide breadth of topics from the science of happy aging to the latest research in positive psychology.
Happier With Gretchen Ruben (the author of The Happiness Project and Better Than Before) and her younger sister Elizabeth Craft brings you realistic and actionable advice on how to infuse your life with a little more happiness. 
The School of Greatness is a podcast by Lewis Howes, a former athlete, keynote speaker, and New York Times bestselling author. Episodes range from Howes' solos to interviews with coaches and experts in sports, entrepreneurship, health, spirituality, and more. He has interviewed many big names such as Tony Robbins, Esther Perel, Arianna Huffington, and many more.
Life Kit is a podcast by NRP, an independent and non-profit news and media platform whose mission is to create a more informed public. The show brings you tried-and-true advice for common dilemmas of modern life, from embracing sadness to dealing with online harassment.
The Science of Happiness discusses science-based strategies for a happier life. The podcast host Dacher Keltner, an award-winning psychologist, invites experts to offer their perspectives on things like How to Enjoy Life More and How Not to Take People for Granted.
The One You Feed is a podcast based on the parable of two wolves within us that are in constant battle with each other. The good wolf embodies all the good qualities, while the bad wolf represents things like jealousy, greed, and fear. Host Eric Zimmer talks with experts and public figures about practical ways to infuse your life with more happiness and meaning.
Where Should We Begin with psychotherapist Esther Perel is a "podcast for anyone who has ever loved." In each episode, Esther Perel talks to real couples about the trials and tribulations of their relationships. From infidelity to sexlessness, they share the most private and intimate details of their lives, with Esther Perel guiding the discussion.
Final Words
Self-help can be a great source of motivation, inspiration, and valuable life advice. The only issue is that there is so much self-help material out there that it's easy to get overwhelmed. To save you the trouble, we've rounded up the best self-help resources, including books, blogs, and podcasts, to help you find the voices that resonate with you.
Did we miss your favorite self-help book, blog, or podcast? Let us know in the comments!
Best Self-Help Resources: Books, Blogs & Podcasts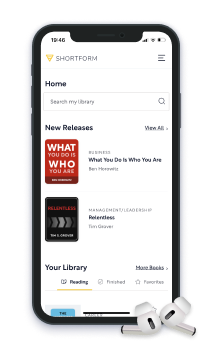 Here's what you'll get when you sign up for Shortform :
Complicated ideas explained in simple and concise ways
Smart analysis that connects what you're reading to other key concepts
Writing with zero fluff because we know how important your time is