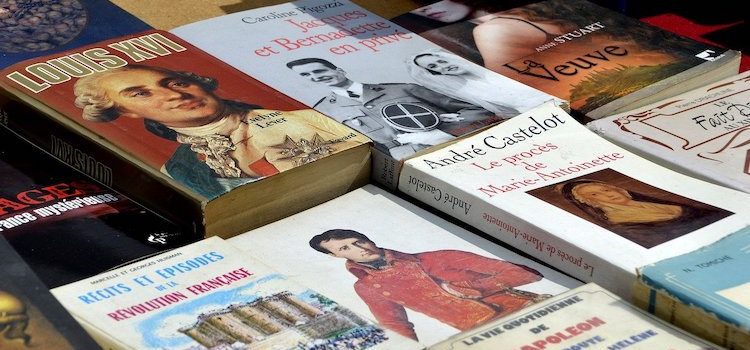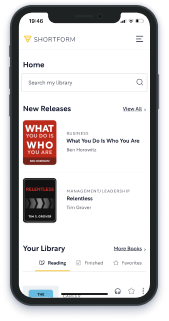 This article gives you a glimpse of what you can learn with Shortform. Shortform has the world's best guides to 1000+ nonfiction books, plus other resources to help you accelerate your learning.
Want to learn faster and get smarter? Sign up for a free trial here .
What are some of the best biographies to read? What makes them so good?
Biographies are a beloved genre. That's because people love stories, especially true stories about real lives. Biographies allow you to delve into the nitty-gritty of people's lives, pushing past the façade of what you know only from the headlines or a paragraph in a history book.
With thousands of stories out there, it's hard to know which ones are truly worth reading, so we selected 10 books that we consider to be the best biography books.
Our Top 10 List of the Best Biographies
To be considered one of the best biographies, a story should be well told. You must be able to relate to the subject, identifying with some of their experiences and aspects of their character. You should find their weaknesses cautionary and their strengths inspiring. The best biographies are honest—inviting you into people's lives and allowing you to see them as they truly are.
Of course, the best biography books also tend to get a positive reception from critics and readers. They receive five-star ratings and might end up on bestseller lists. Some of the best biographies stay in print for decades, extending their impact to multiple generations. We took all of this into account when we made our list.
In no particular order, here are the best biography books.
The Immortal Life of Henrietta Lacks
TITLE: The Immortal Life of Henrietta Lacks
AUTHOR: Rebecca Skloot
TIME: 45
READS: 20.2
IMG_URL: https://www.shortform.com/blog/wp-content/uploads/2020/01/immortallife-cover.jpg
BOOK_SUMMARYURL: the-immortal-life-of-henrietta-lacks-summary-rebecca-skloot
AMZN_ID: B00338QENI

In 1951, a 30-year-old African-American woman named Henrietta Lacks entered Johns Hopkins Hospital to be treated for cervical cancer. In a matter of months she was dead, overcome by her cancer's malignancy. Her cancer cells, however, would prove immortal—and change medicine forever.
The Immortal Life of Henrietta Lacks tells the story of Henrietta, her family, and her incredible cells. Tracking both the scientific advances owed to "HeLa" cells and the struggles of Henrietta's descendants, author Rebecca Skloot leads readers through the history of cell research, the ethical implications of scientific study, and the human story of a poor and ailing family whose matriarch contributed to some of 20th-century science's greatest achievements.
What Makes It One of the Best Biographies
Not only is The Immortal Life of Henrietta Lacks a New York Times bestseller, but it was also named one of the best books of the year by The New York Times Book Review, Publishers Weekly, and others. It reads like a novel—one that people can't put down. Readers use words such as "moving," "gripping," "riveting," and "mesmerizing" to describe it. It's a well-written, thought-provoking, and influential story that needed to be told.
"One of the most graceful and moving nonfiction books I've read in a very long time. … The Immortal Life of Henrietta Lacks … floods over you like a narrative dam break, as if someone had managed to distill and purify the more addictive qualities of Erin Brockovich, Midnight in the Garden of Good and Evil, and The Andromeda Strain. … It feels like the book Ms. Skloot was born to write."

Dwight Garner, The New York Times
Read our in-depth book guide for The Immortal Life of Henrietta Lacks.
The Blind Side: Evolution of a Game
TITLE: The Blind Side
AUTHOR: Michael Lewis
TIME: 42
READS: 31.7
IMG_URL: https://www.shortform.com/blog/wp-content/uploads/2020/11/the-blind-side-cover.png
BOOK_SUMMARYURL: the-blind-side-summary-michael-lewis
AMZN_ID: XYZ

Michael Lewis's The Blind Side is about a black 15-year-old named Michael Oher from the Memphis inner-city projects who beat the odds to become a football star. This story follows Michael's journey from his impoverished life with his drug-addicted mother to his adoption by a rich white couple in East Memphis. Through the kindness of strangers and some significant events in the NFL, Michael was able to find his path to success and became one of the greatest left tackles to play high school and college football in the country.
What Makes It One of the Best Biographies
The Blind Side weaves together great storytelling with insightful social commentary. It tells an inspiring personal story in the context of thought-provoking social realities.
Michael Lewis is a journalist who roots out the story behind the story, shedding light on—and providing insight into—college football, the NFL, and American society in general. Even readers who aren't football fans consider this book a winner.
"The Blind Side is as insightful and moving a meditation on class inequality in America as I have ever read―although to put it that way, I realize, makes it sound deadly dull. It isn't."

Malcolm Gladwell, author of Talking to Strangers and The Tipping Point
Read our in-depth book guide for The Blind Side.
TITLE: Hidden Figures
AUTHOR: Margot Lee Shetterly
TIME: 27
READS: 20.3
IMG_URL: https://www.shortform.com/blog/wp-content/uploads/2020/01/hidden-figures-cover.jpg
BOOK_SUMMARYURL: hidden-figures-summary-margot-lee-shetterly
AMZN_ID: B0166JFFD0

Margot Lee Shetterly's Hidden Figures: The Story of the African-American Women Who Helped Win the Space Race tells the story of a group of African-American women who, over a period of more than 25 years, made major contributions to the U.S. space program. Working in the American South during the Civil Rights Era, they overcame both race- and gender-based discrimination to launch brilliant and storied careers as mathematicians and engineers. These women were the unsung protagonists who shaped America's destiny, playing a major role in the great drama of the nation's history.
What Makes It One of the Best Biographies
The winner of several awards, Hidden Figures beautifully blends personal lives with the bigger cultural picture. It's included as one of the best biographies because, in the words of one reader, it's a revelation—It's an important story that is finally being told.
"Much as Tom Wolfe did in The Right Stuff, Shetterly moves gracefully between the women's lives and the broader sweep of history. … Shetterly … blends impressive research with an enormous amount of heart in telling these stories."

Boston Globe
Read our in-depth book guide for Hidden Figures.
Unbroken: A World War II Story of Survival, Resilience, and Redemption
TITLE: Unbroken
AUTHOR: Laura Hillenbrand
TIME: 48
READS: 20.2
IMG_URL: https://www.shortform.com/blog/wp-content/uploads/2020/01/unbroken-cover.jpg
BOOK_SUMMARYURL: unbroken-a-ww2-story-summary-laura-hillenbrand
AMZN_ID: B003WUYPPG

Louie Zamperini was one of the brightest prospects for the 1940 Olympics in track and field. But when WWII started, his life would take a much different path. The story of Louie's struggles as a young loner, a rising star, a Pacific POW, and a man trying to reclaim his life after years of torment is as unbelievable as it is inspiring. Through Louie's tale (told by author Laura Hillenbrand), the depths of the human soul and will to survive are examined. As Louie spirals out of control because of trauma and becomes obsessed with a plot to kill the man who tortured him, he learns that a man is not defined by his history, but rather by the manner in which he seeks a future. Unbroken reaches into the heart of terror and shines a light on what it means to triumph.
What Makes It One of the Best Biographies
This book is a New York Times bestseller and the winner of several awards, including the top nonfiction book of the year by Time magazine and the Los Angeles Times Book Prize for biography. You will get lost in the story and never forget it—it might even change the way you look at World War II and life in general. Unbroken is one of the best biography books because it is a remarkable story in the hands of a remarkable storyteller.
"Riveting . . . an exceptional portrait . . . So haunting and so beautifully written, those who fall under its spell will never again feel the same way about World War II and one of its previously unsung heroes."

The Columbus Dispatch
Read our in-depth book guide for Unbroken.
Mountains Beyond Mountains
TITLE: Mountains Beyond Mountains
AUTHOR: Tracy Kidder
TIME: 24
READS: 31.2
IMG_URL: https://www.shortform.com/blog/wp-content/uploads/2020/11/mountains-beyond-mountains-cover.png
BOOK_SUMMARYURL: mountains-beyond-mountains-summary-tracy-kidder
AMZN_ID: XYZ

Tracy Kidder tells the story of Paul Farmer, who has worked for decades to provide health care to patients in Haiti and around the world. A doctor and anthropologist by training, Farmer saw the health of a nation's people as a product of its culture and political history. For Haiti, centuries of political strife—often at the hands of imperialist powers—had left it one of the most impoverished countries in the western hemisphere.
Despite the prevailing wisdom that it was too costly to treat patients in poor countries for diseases like drug-resistant tuberculosis and AIDS, Farmer strived to treat everyone who needed care. His multi-pronged approach included prioritizing preventive services, changing international healthcare policy, and lowering the cost of important drugs. His organization's approach is considered a model for providing treatment to patients in poor countries.
What Makes It One of the Best Biographies
Like many biographies, Mountains Beyond Mountains is interesting and inspiring. Far beyond that, though, this book is challenging, disturbing, and even shocking. For many, it's life-changing. Mountains Beyond Mountains is one of the best biographies because it is important. It's a story the world needs to hear.
"Is there anything Tracy Kidder can't do? This is a beautiful book, and a masterful one. Even better, Mountains Beyond Mountains is a page-turner that will crack your conscience open."

Stacey Schiff, author of Vera
Read our in-depth book guide for Mountains Beyond Mountains.
The Life of Samuel Johnson
First published in 1791, James Boswell's biography of Samuel Johnson continues to be widely read today. It's considered not only a classic but also a masterpiece of the English language. As a friend of Dr. Johnson, Boswell was uniquely positioned to record—in great detail—the fascinating life of Johnson the poet, playwright, essayist, critic, biographer, and lexicographer.
What Makes It One of the Best Biographies
Several giants of English literature heaped praise upon The Life of Samuel Johnson. British historian Thomas Macaulay called it the best biography ever written. It entertained writer and philosopher Edmund Burke more than any other work. Historian and writer Thomas Carlyle declared it a book "beyond any other product of the eighteenth century." Alongside its other virtues, The Life of Samuel Johnson is enduring. More than a book, it's an experience.
"Those peculiarities of manner and that careless table-talk the memory of which, he probably thought, would die with him, are likely to be remembered as long as the English language is spoken in any quarter of the globe."

Thomas Babington Macaulay
The Other Wes Moore: One Name, Two Fates
TITLE: The Other Wes Moore
AUTHOR: Wes Moore
TIME: 36
READS: 20.6
IMG_URL: https://www.shortform.com/blog/wp-content/uploads/2020/01/otherwesmoore-cover.jpg
BOOK_SUMMARYURL: the-other-wes-moore-summary-one-name-two-fates
AMZN_ID: B0036S4CQG

The Other Wes Moore chronicles the lives of two men with the same name. Both Wes Moores are black men who grew up in the inner-city communities of Baltimore City and the Bronx. Both were raised by single mothers within the same era. So, how did one end up a decorated military veteran and academic scholar and the other a convicted murder with a life sentence? The book, written by Wes Moore, the Army veteran, searches for answers by parsing their histories. He formed a relationship with the other Wes Moore to try to understand when and why their paths diverged.
Part memoir, part biography, this book questions the influence of family and environment in young men's lives and the possible steps to be taken to ensure success, especially in the lives of those without privilege or resources.
What Makes It One of the Best Biographies
A New York Times bestseller, this book has all of the ingredients of a great book. Its particular strength—and what makes it one of the best biography books—is that it serves as a reality check. It takes you on a journey of self-examination—giving you a chance to reflect on the choices you make for yourself and consider ways you influence the lives of others.
"This intriguing narrative is enlightening, encouraging, and empowering. Read these words, absorb their meanings, and create your own plan to act and leave a legacy."

Tavis Smiley
Read our in-depth book guide for The Other Wes Moore.
Napoleon: A Life
With the recent publication of Napoleon Bonaparte's 33,000 letters, the world is finally able to get to know Napoleon as he truly was. Andrew Roberts's biography is the first single-volume biography to capitalize on this treasure trove. Napoleon stands out as one of the greatest figures in history, and Roberts's book stands out as one of the best biographies—thanks to his meticulous research and sharp insight into military and political history.
What Makes It One of the Best Biographies
Considered to be the definitive biography of Napoleon Bonaparte among many, Napoleon: A Life received the Los Angeles Times Book Prize for Biography and the Grand Prix of the Fondation Napoleon. Thorough and balanced, it makes the case that Napoleon matters—and an understanding of his life is critical to understanding Europe today.
"Truly a Napoleonic triumph of a book, elegantly written, epic in scale, novelistic in detail, irresistibly galloping with the momentum of a cavalry charge, as comfortable on the battlefield as in the bedroom. Here, at last, is the full biography."

Simon Sebag Montefiore, Evening Standard, Books of the Year
How to Live: Or A Life of Montaigne in One Question and Twenty Attempts at an Answer
Survive love and loss, question everything, see the world, regret nothing, and don't worry about death. These are just a few of Michel Eyquem de Montaigne's answers to the question, How to live? Author Sarah Bakewell brings these answers—and the man—to life in her biography of the renowned Renaissance thinker and writer. Leveraging a format that introduces us to Montaigne thematically rather than chronologically, Bakewell ushers us into his everyday life, his times, his influences, and—of course—his ideas.
What Makes It One of the Best Biographies
You can read Montaigne's essays, but this biography deftly places his ideas into the context of his life and times. Winner of the 2010 National Book Critics Circle Award for Biography, Bakewell offers a unique experience, making you feel as though you have a personal relationship with Montaigne—getting into his mind and experiencing his presence in the form of his thoughts.
"This subtle and surprising book manages the trick of conversing in a frank and friendly manner with its centuries-old literary giant, as with a contemporary, while helpfully placing Montaigne in a historical context. The affection of the author for her subject is palpable and infectious."

Phillip Lopate, author of The Art of the Personal Essay
Churchill: A Life
Many people consider Sir Winston Churchill to be the greatest figure of the 20th century. Naturally, it's not hard to find a biography of his remarkable life. His authorized biography is a lengthy eight-volume series written by distinguished historian Sir Martin Gilbert. Later, Gilbert published Churchill: A Life, which is an in-depth summary of his official biography. The book covers both the personal and public aspects of Churchill's entire life, and it includes material that was not available when the earliest volumes of the official biography were published.
What Makes It One of the Best Biographies
Churchill lived a long and extraordinary life, intersecting with countless momentous events. To truly understand the 20th century, you must know Churchill. That's what Gilbert offers up in a comprehensive, authoritative, balanced, and readable fashion. As Churchill's authorized biographer, Gilbert was perfectly suited to deliver the quintessential biography of a life worth knowing—a biography that rises above so many others.
"Mr. Gilbert's job was to bring alive before his readers a man of extraordinary genius and scarcely less extraordinary destiny. He has done so triumphantly."

Hugh Brogan, The New York Times Book Review
What's on Your List?
Have you read any of these biographies? We'd enjoy hearing about your experience with them. Also, we'd love to know what you think belongs on a list of best biographies in the comments below.
The Best Biographies: 10 Lives You Should Know About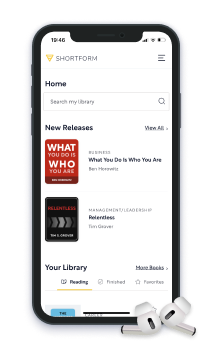 Here's what you'll get when you sign up for Shortform :
Complicated ideas explained in simple and concise ways
Smart analysis that connects what you're reading to other key concepts
Writing with zero fluff because we know how important your time is