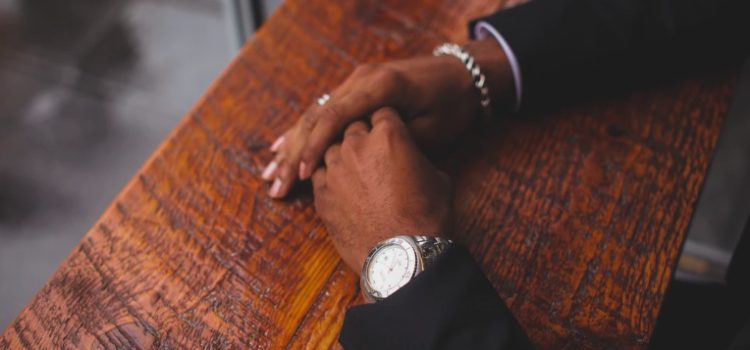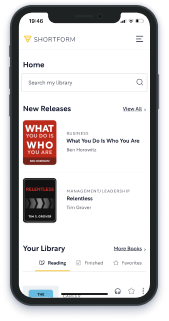 This article gives you a glimpse of what you can learn with Shortform. Shortform has the world's best guides to 1000+ nonfiction books, plus other resources to help you accelerate your learning.
Want to learn faster and get smarter? Sign up for a free trial here .
Do you want to level up your leadership game? What are the best books on leadership and management?
With so many "best" books on leadership and management out there, it can be difficult to pick out the gems. The best books are the ones with authoritative resources written by successful leaders who don't just preach theory but also offer actionable strategies to help you become a better leader. 
That's why we've rounded up the following list of the absolute best books on leadership and management—written by leadership experts with decades of experience, featured on well-known bestsellers' lists, and positively rated by thousands of readers worldwide.
20+ of the Best Leadership and Management Books
Whether you need help easing into your first management role or want to take your leadership game to the next level, this roundup of the best books on leadership and management has you covered.
Simon Sinek is a British-American author and inspirational speaker, who authored five books on leadership. The Infinite Game is Sinek's fifth book. It was inspired by and based on the concepts from James P. Carse's 1986 book Finite and Infinite Games, which outlines many of the concepts that Sinek builds on.
Building on Carse's work, Sinek explores the differences between infinite and finite games and walks you through how to develop an infinite mindset that will put you and your organization on a path for long-term success in business. People who flounder view the game as a finite one filled with short-term concerns and aimed at a win-or-lose ending point. People who thrive see the larger picture, viewing their challenges as part of an infinite game that is constantly evolving and never-ending.
The Infinite Game has become a key text on leadership. It was even included on the 2021 U.S. Navy's Professional Reading Program book list, a list of books that every ship is equipped with and that sailors are encouraged to read (the program's motto is "Read Well to Lead Well.")
What the People Are Saying
Online reviewers who connected with the book loved it, saying it's a book for leaders who aim to be more than just business leaders, but leaders of humanity. They note that the concepts outlined in the book apply to peacekeeping missions and society in general, and they argue that if leaders followed its prescripts, the world would be better off on the whole.
Start With Why is another bestselling book by Simon Sinek. According to NPD BookScan 2016-2017 ranking of printed book sales, Start With Why ranked as the "bestselling leadership book" of that period.
In Start With Why, Sinek argues that truly outstanding leaders start with WHY—the vision and mission behind their efforts. Starting with WHY yields benefits like a more inspired team, more loyal customers, and enduring long-term success. You'll learn how to discover your WHY and communicate it through your organization and to the outside world.
What the People Are Saying
Readers felt inspired by Sinek's ideas expressed in the book. However, some noted it was a rather repetitive read.
Co-authored by James M. Kouzes and Barry Z. Posner, both renowned leadership scholars and professors, The Leadership Challenge is periodically revised to address current leadership challenges with updated cases. It was first published in 1987 and there are six editions so far (6th edition was published in 2017).
Kouzes and Posner have compiled thousands of case studies and millions of responses to leaders' surveys over decades, and have used them to distill leadership into five overall principles supported by 10 concrete guidelines. These principles are based on two primary understandings: first, that leadership is a relationship, and second, that leadership is a skill—one that can be learned, practiced, and mastered by anyone willing to put in the effort.
What the People Are Saying
Readers praise the book for its actionable advice, evidence-based framework, and real-world case studies.
Ronald Heifetz is a renowned scholar of leadership who played a pioneering role in establishing leadership as an area of study in the U.S. and at Harvard. The Practice of Adaptive Leadership is his sequel to The Leadership on the Line.
You'll learn how to lead your organization through the difficult, uncomfortable, and sometimes dangerous process of adaptation. You'll learn how to diagnose adaptive challenges, create effective interventions, and push your organization—and yourself—further than you ever thought possible.
What the People Are Saying
The book received excellent reviews. Readers praise the book for its actionable strategies and deep insights on leadership through change.
John C. Maxwell is a #1 New York Times bestselling author, coach, and speaker. In 2014, Inc. Magazine identified Maxwell as the most renowned leadership expert in the world. His The 5 Levels of Leadership is by far one of the best books on leadership and management you can read.
In The 5 Levels of Leadership, Maxwell gives a shape and form to something seemingly indefinable and provides a five-level leadership roadmap to help you reach your full leadership potential. As he equates leadership with influence, the five levels show how your influence progresses as you grow. Each level serves as a building block for the next one.
What the People Are Saying
The book received excellent reviews. Readers praised Maxwell for his in-depth insights about the progression along the leadership ladder.
The 21 Irrefutable Laws of Leadership is another one of Maxwell's books. In it, Maxwell argues that there's more to leadership than being in charge or having a title, and his 21 laws cover requirements such as influence, trust, and the importance of serving others. For a leader, success means achieving your vision. Following the laws will help you develop into the kind of person who gets things done.
What the People Are Saying
The book received excellent reviews online. Readers highly recommend it for those who want to develop their soft leadership skills and mindset.
Since its original publication in 2000, Leadership and Self-Deception by the Arbinger Institute (a consultant/trainer firm for businesses) has become a worldwide hit, selling more copies every year.
The key premise is how self-deception derails personal relationships and keeps organizations and leaders from achieving the results they want. Instead of focusing on producing results, many leaders are trapped "in the box" of distorted thinking—they blame others to justify their own failures and can't see how they themselves are a problem. They create the "people" problems that plague many organizations. Through a fictional business fable, this book tells leaders how to get "out of the box"—but you don't have to be a leader to use the principles to change your life and workplace.
What the People Are Saying
Readers praise the book for its profound insights on leadership in both personal and professional sense.
L. David Marquet was in charge of the nuclear-powered attack submarine USS Santa Fe and its crew from 1999 to 2001. Turned the Ship Around! is the story of how he turned the submarine crew into one of the best by replacing the military's traditional "leader-follower" or command-and-control structure with a "leader-leader" organizational model that gave crew members control over their work. It's by far one of the best books on leadership and management you can read. In 2012, the book became the number one must-read book, according to Fortune Magazine.
What the People Are Saying
Readers found Turn the Ship Around! an interesting read with ideas that are applicable beyond the military context.
Michael D. Watkins is a co-founder of leadership development consultancy Genesis Advisers.
His book The First 90 Days is a field guide for anyone undergoing professional transition. Through an eminently practical approach, it builds out a map for your first 90 days in a new role (whether that entails a promotion, a geographic move, or a lateral transition into a new company). Within that map, the book covers key aspects of such a transition including how to understand the new role, how to develop strong relationships with new colleagues, and how to grapple with personal and psychological implications of the transition.
Peppered throughout the book are concrete exercises and action points, which can be replicated for any job transition and will continue to serve as essential tools over the course of one's career.
What the People Are Saying
The book received outstanding reviews. Amazon editors even named it as one of 100 Leadership & Success Books to Read in a Lifetime.
Teams of Teams by Stanley McChrystal
In 2004, General Stanley McChrystal took over as commander of the U.S. Joint Special Operations Task Force fighting Al Qaeda in Iraq. The sprawling organization—encompassing strategists, analysts, and elite special forces from every branch of the U.S. military—was struggling to make headway against an unconventional enemy and environment.
In Team of Teams, McChrystal describes how he transformed the slow-moving bureaucratic task force into an agile, adaptable network of teams united by a "shared consciousness", trust, and decentralized decision-making. After years of being outmaneuvered by Al Qaeda, the reinvented task force pulled together to eliminate terrorist leader Abu Musab al Zarqawi and began winning the fight against terrorism in Iraq. These accomplishments hold lessons for all kinds of organizations struggling with unconventional challenges and environments today.
What the People Are Saying
A highly recommended read for high-profile leaders in charge of large organizations with complex hierarchies.
Richard Rumelt is one of the world's foremost thinkers on strategy, having guided organizations ranging from small, entrepreneurial startups to large, multinational conglomerates and several governments and the U.S. Department of Defense.
In Good Strategy Bad Strategy, he lays out the essential components of good strategy and the faulty thinking behind bad strategy. He also describes specific and measurable techniques for designing a focused strategy that gives your organization the best chance of success.
What the People Are Saying
The positive reviews were glowing and long-winded—if the book landed, people seemed to really love it.
Sun Tzu was a Chinese general, military strategist, writer, and philosopher who lived in the Eastern Zhou period of ancient China.
In The Art of War, Sun Tzu details the nature of competition and psychology of leadership and provides strategies for how to approach both. Although his teachings are geared toward actual military conflict, the principles can be useful in all arenas of conflict or competition, even at a personal level. Sun Tzu's principles guide you through the steps required to become a competent leader and fighter. They also teach you how to determine victory, when to engage in combat, and when to use intelligence and intimidation to dissolve conflict without confrontation. With these teachings, you will understand how to read conflict and opponents to determine the best course of action.
What the People Are Saying
The readers praised the book for its leadership insights that apply beyond the military context and the epoch in which it was written.
Jim Collins is a researcher, teacher, and a former Stanford business professor. Good to Great is his follow-up to Built to Last, an influential study of 18 of America's enduringly great companies.
In Good to Great, Collins offers a primer on turning the average into the exceptional. Through detailed case studies of 11 companies that went from tracking the market to exceeding it by at least 3x, Collins presents the key factors that separate merely good organizations from great ones—from rare leadership to disciplined thinking to the dogged pursuit of a core mission. You'll learn what it takes to be a "Level 5" leader, why assembling the right team first is more important than having the right idea, why you should be more like a hedgehog than a fox, and why "stop doing" lists are as important as "to do" lists.
What the People Are Saying
Readers like the book for its real-world examples and insights on how to be successful, transcending the leadership context.
Patrick M. Lencioni is the founder and president of the management consulting firm The Table Group. He authored 11 bestselling books. The Five Dysfunctions of a Team is touted as one of the best books on leadership and management. It appeared in several American bestseller lists including The New York Times Best Seller List, Business Week, Wall Street Journal, and USA Today.
In the book, Lencioni explores how teams fail to work cohesively together through a dynamic, five-part model of dysfunction. The five dysfunctions are 1) absence of trust, 2) fear of conflict, 3) lack of commitment, 4) avoidance of accountability, and 5) inattention to results. Through identifying these root causes of poor teamwork, teams can develop specific strategies for overcoming each of them. By doing this, they will become comfortable with one another, be willing to engage in constructive debate, achieve clarity and buy-in around team priorities, hold one another to high standards, and focus on team results instead of individual ambition.
What the People Are Saying
Readers like the book for its engaging and unconventional approach—it's written as a fable.
Sheryl Sandberg is chief operating officer at Facebook. Prior to Facebook, Sheryl held several high-profile leadership positions including vice president of Global Online Sales and Operations at Google, chief of staff for the U.S. Treasury Department, and a management consultant with McKinsey & Company.
Lean In is one of the best books on leadership and management that is written specifically for women. Sandberg explores the professional, personal, and societal hurdles holding women back from leadership positions in the workforce. The hurdles include discrimination, family-unfriendly policies, and a lack of help at home. To get more women into leadership positions and make true changes, Sandberg urges women to "lean in" to their careers, take risks, and be ambitious in their professional goals, while demanding more help at home. To do this, women must fight a lack of self-confidence and internalized gender stereotypes to forge fulfilling and rewarding personal and professional lives.
What the People Are Saying
Readers tout Lean In an inspiring and thought-provoking read. However, there were also some contentious comments. For example, The Guardian referred to Lean In as "an infantilising, reactionary guide for ambitious women."
Jocko Willink and Leif Babin are both former U.S. Navy SEALs who served in Iraq. They honed the principles of Extreme Ownership on the battlefield, then applied the same tenets to the corporate world as business consultants.
In Extreme Ownership, Willink and Babin illustrate how effective leaders exercise these principles—by admitting failures, believing in their missions, checking their egos, delegating, and being accountable—through compelling war stories and useful business anecdotes.
What the People Are Saying
Ratings are generally good. However, some readers noted that the book is more of a military memoir rather than a manual of leadership advice.
Liz Wiseman is a researcher and executive advisor who teaches leadership to executives around the world. She has conducted significant research in the field of leadership and collective intelligence and writes for Harvard Business Review, Fortune and other business and leadership journals.
The key premise of Wiseman's Multiplies is that there are two types of leaders: Multipliers (who use their intelligence to bring out the intelligence and ability of everyone else) and Diminishers (who rely on their own intelligence because they think intelligence is a rare trait and they're one of the few who have it). Multipliers get two times more out of people than Diminishers, doubling the intelligence and capability of their organization without adding headcount. Multipliers can even increase people's intelligence. You'll learn how to reduce your Diminisher tendencies (almost everyone diminishes by accident at some point) and strengthen your Multiplier behavior to be an effective leader.
What the People Are Saying
Online reviews were mostly positive, but some readers said the book was repetitive. Publishers Weekly gave a mixed review, stating that the "breadth of the material is better suited for a lengthy article than a full business book, and the effort to stretch it into a longer work diminishes the meaningful research."
Kim Scott was a CEO coach at Dropbox, Qualtrics, Twitter, and other tech companies. She also led operations teams for AdSense, YouTube, and Doubleclick at Google. To top it off, Scott was a senior policy advisor at the FCC, managed a pediatric clinic in Kosovo, started a diamond cutting factory in Moscow, and was an analyst on the Soviet Companies Fund.
In Radical Candor: Be a Kick-Ass Boss Without Losing Your Humanity, Scott shares her insights on how to become a great boss through the straightforward, deeply human principle of radical candor. This approach maintains high employee satisfaction and drives stellar results that you'd never be able to accomplish otherwise. With the two guiding principles of radical candor—caring personally and challenging directly—you'll build stronger relationships within your team and create a culture of sincere and helpful guidance, inspiring your team members to bring their best and most motivated selves to their work and their collaborations, every day.
What the People Are Saying
The book was generally well-rated, although some readers said it was simply an overview of the basics of communication (e.g. "Be nice to people and listen – there, saved you a few hours").
Brené Brown is a research professor at the University of Houston. Brown has spent the past two decades studying courage, vulnerability, shame, and empathy and is the author of several #1 New York Times bestsellers. Her TEDx talk, "The Power of Vulnerability," is one of the top five most-viewed TED talks in the world with more than 50 million views.
In Dare to Lead, Brown argues that brave leaders who have the courage to express vulnerability are essential to thriving work cultures. She breaks down the four courage-building skills that make up brave leadership, so that you can create an organization that takes risk, uncertainty, and failure in stride. You'll learn how to lead your team in engaging with vulnerability, acting with integrity, having more productive and honest conversations, and moving on quickly from failure—skills that will allow your work culture to meet today's ever-increasing innovative and creative demands.
What the People Are Saying
The book has been positively received and rated. If you are a fan of Brené Brown's previous work, you'll likely resonate with the advice laid out in Dare to Lead as it is grounded in her fundamental principles of choosing courage over comfort and not shying away from expressing vulnerability.
Daniel Coyle is a contributing editor for Outside magazine and the author of six books on leadership and performance
In The Culture Code, Coyle explains how organizations can develop a healthy group culture that promotes interconnection, teamwork, and consistency by focusing on three foundational concepts: safety, vulnerability, and purpose. He breaks down the key attributes and benefits of each concept, warns of the consequences of ignoring them, and gives insight into how to implement them in your workplace.
What the People Are Saying
The book received great reviews. Readers praised it for providing plenty of examples of successful and unsuccessful business cultures and the reasons why they succeeded/failed.
Ben Horowitz was a public CEO through the dotcom bubble and burst. He learned a lot of hard lessons about how to build a company and get it to survive.
In The Hard Thing About Hard Things, Horowitz shares his advice to other founders and senior executives on getting through the inevitable hard times of the company. His discussion covers a wide span of topics, including handling the psychology of a failing company, building a good place to work, scaling a company, and being a good CEO. It's targeted to startup founders and CEOs, but there's good advice here for anyone who wants to help build a better company.
What the People Are Saying
The book was generally well received, although some commented on the narrow focus of the book (e.g."CEOs of venture-capital backed companies with 10+ employees").
Patrick M. Lencioni is the founder and president of The Table Group, a management consulting firm specializing in executive team development and organizational health. Lencioni is the author of 11 bestsellers, The Ideal Team Player being one of them.
In it, Lencioni argues that true team players are surprisingly uncommon, in part because many organizations are unclear on what being a team player means, and as a result, often end up hiring people who undermine teamwork. Lencioni defines the model team player as a person who embodies the virtues of humility, hunger or drive, and people skills. He explains how to transform your organization by developing your current employees into team players and making sure you hire team players in the future.
What the People Are Saying
Readers praised the book for its practical advice and tools (e.g. interview questions) for recognizing and cultivating effective team players.
Bob Iger has had a long career—22 years at ABC, then 23 at Disney (after Disney acquired ABC). He started as a bottom-level crew member on television sets and eventually became CEO of Disney for 15 years. He led Disney through momentous changes in technology, global expansion, and its noted acquisitions of Pixar, Marvel, and Lucasfilm. He still looks back at his career in mild disbelief as an incredible, lucky ride of a lifetime.
The Ride of a Lifetime is a retelling of Iger's professional career, with his leadership principles woven in. You'll learn why being an optimist is good for your career, how to take big risks, why you should always sweat the details, and how to fire someone respectfully.
What the People Are Saying
Readers liked the book for its entertaining memoir-like narrative and concepts transferable to all aspects of life—not just leadership.
Final Words
There are dozens of leadership books out there, but they cover the subject from such a wide range of angles that it's not easy to know which ones are applicable to your own goals. That's why our roundup of the absolute best books on leadership and management features books that address a wide breadth of leadership topics, covering both basic principles and advanced strategies.
Enjoyed our roundup of the best books on leadership and management? If any of these books piqued your interest, you are in luck because you are just a few clicks away from diving into their wisdom. Check out the summaries of the best books on leadership and management in the Shortform library.
The Best Books on Leadership and Management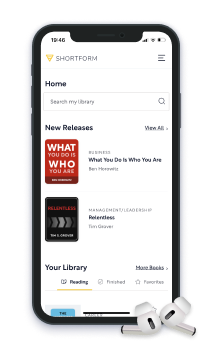 Here's what you'll get when you sign up for Shortform :
Complicated ideas explained in simple and concise ways
Smart analysis that connects what you're reading to other key concepts
Writing with zero fluff because we know how important your time is