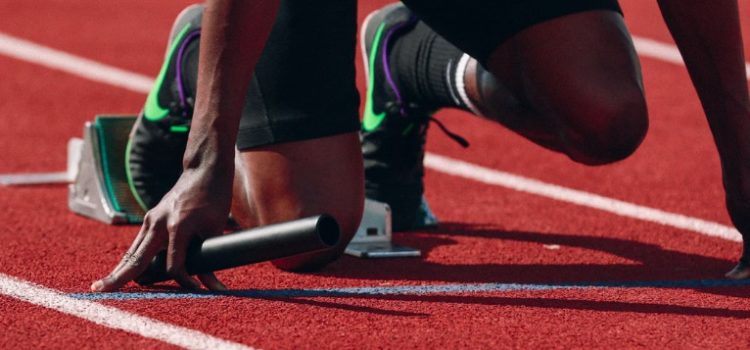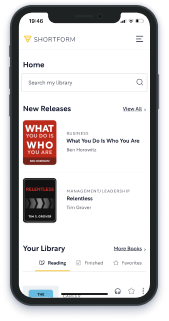 This article gives you a glimpse of what you can learn with Shortform. Shortform has the world's best guides to 1000+ nonfiction books, plus other resources to help you accelerate your learning.
Want to learn faster and get smarter? Sign up for a free trial here .
Whether you're a player, a coach, a fan, or just someone in need of some inspiration, the best sports biographies can be among the most fascinating and insightful reads available. We can all relate to the hard work, adversity, and passion involved in overcoming the odds to be one of the best athletes in the world, and reading the best sports biographies teaches us how to apply that work ethic and motivation in our own lives. But with so many sports books out there, finding the best and most insightful sports biographies can be hard, so we've done the work for you, narrowing down the extensive list to the absolute best sports biographies.
Here's our carefully researched list of the 9 best sports biographies. To compose this list, we used quantitative criteria such as:
High-quality recommendations from successful authors, leaders, and publications like Bill Gates, Tim Ferriss, and Sports Illustrated.
Number of weeks on bestseller lists like the New York Times
Common perception and ratings by common readers, from networks like Amazon and Goodreads
Don't have time to get the benefits of reading all the best sports biographies? That's where Shortform comes in. With Shortform, you can get the key lessons from the best sports biographies in minutes, not in hours. Our experts condense the key lessons from biographies like these into an efficient summary. Check out our high-quality summaries of some of these 9 books to see if you can learn more quickly.
1. Moneyball: The Art of Winning an Unfair Game, by Michael Lewis
TITLE: Moneyball
AUTHOR: Michael Lewis
TIME: 38
READS: 20.1
IMG_URL: https://www.shortform.com/blog/wp-content/uploads/2020/01/moneyball-cover.jpg
BOOK_SUMMARYURL: moneyball-book-summary-michael-lewis
AMZN_ID: B000RH0C8G

Moneyball: The Art of Winning an Unfair Game is the story of the 2002 Oakland Athletics and their general manager, Billy Beane. Beane assembles a winning team on a shoestring budget, by using an analytical and scientific approach to evaluate each player's contributions. Although the A's have many players with atypical physical attributes and unusual hitting or pitching styles, they excel in overlooked statistical categories, like on-base percentage, that were typically dismissed by baseball traditionalists. This enables Beane to get maximum efficiency from his team, earning wins at a fraction of the price paid by the rest of the league.
The book has fans outside the sports world as well. On Twitter, Bill Gates wrote, "Turns out 'Moneyball' isn't just good for sports. In Rwanda, it's helping to save lives," referring to the country's use of data to decrease health threats like malaria and HIV/AIDS.
Tim Ferriss calls author Michael Lewis a "master storyteller" and says, "Even if you hate baseball, you will love this book." This is one of the best sports biographies for baseball fans and non-fans alike.
2. Wooden: A Coach's Life, by Seth Davis
Seth Davis's Wooden explores the life and career of UCLA's John Wooden, the most famous coach in college basketball. Sports Illustrated's Davis interviewed hundreds of people, including Wooden himself, to get a full picture of Wooden's life from the perspectives of opponents, players, and other coaches.
The Wall Street Journal praised Wooden, saying, "Mr. Davis beautifully captures the ties that bound a strong-willed coach and his players. His biography is superb–readable, well-reported and savvy in its understanding of basketball."
The New York Times Book Review called Wooden "Neither a hatchet job nor a hagiography but a meticulously researched and evenhanded assessment."
3. Friday Night Lights, by H.G. Bissinger
Now famous for the binge-worthy TV show based on it, Pulitzer Prize winner Bissinger's book Friday Night Lights is cult-worthy in its own right. It follows a season of Odessa's Permian Panthers, the best high school football team in Texas, and explores how a high school team can unite a racially- and socially-divided community.
This bestseller was named by Sports Illustrated as the best football book of all time, making it a clear choice as one of the best sports biographies.
4. Unbroken: A World War II Story of Survival, Resilience, and Redemption, by Laura Hillenbrand
TITLE: Unbroken
AUTHOR: Laura Hillenbrand
TIME: 48
READS: 20.2
IMG_URL: https://www.shortform.com/blog/wp-content/uploads/2020/01/unbroken-cover.jpg
BOOK_SUMMARYURL: unbroken-a-ww2-story-summary-laura-hillenbrand
AMZN_ID: B003WUYPPG

Louie Zamperini was one of the brightest prospects for the 1940 Olympics in track and field. But when WWII started, his life would take a much different path. The story of Louie's struggles as a young loner, a rising star, a Pacific POW, and a man trying to reclaim his life after years of torment is as unbelievable as it is inspiring. Through Louie's tale, the depths of the human soul and will to survive are examined. As Louie spirals out of control because of trauma and becomes obsessed with a plot to kill the man who tortured him, he learns that a man is not defined by his history, but rather by the manner in which he seeks a future. Unbroken reaches into the heart of terror and shines a light on what it means to triumph.
The Wall Street Journal calls Unbroken "Extraordinarily moving . . . a powerfully drawn survival epic," and Time magazine named Unbroken the best nonfiction book of 2010, with writer Lev Grossman saying that Hillenbrand "tells [Zamperini's] story with cool elegance but at a thrilling sprinter's pace."
5. The Blind Side: Evolution of a Game, by Michael Lewis
While The Blind Side is, in part, a biography of NFL player Michael Oher, it's also an investigation into how Oher's position, tackle, came to be seen as so important in the sport, and why offensive linemen had to become faster and bigger as the sport evolved.
Author of bestsellers The Tipping Point and Talking to Strangers Malcolm Gladwell said of The Blind Side, "[It's] as insightful and moving a meditation on class inequality in America as I have ever read―although to put it that way, I realize, makes it sound deadly dull. It isn't." This is one of the best sports biographies for people who are also interested in reading social and cultural commentaries.
6. The Kid: The Immortal Life of Ted Williams, by Ben Bradlee, Jr.
Ben Bradlee's The Kid details the entire span of baseball great Ted Williams's life, covering both his heroic feats on the field and his temper and failures as a family man. Bradlee's meticulous investigation of his hero brings Williams to life.
In the New York Times Book Review, Charles McGrath writes of The Kid, "What distinguishes Bradlee's The Kid from the rest of Williams lit is, its size and the depth of its reporting….Bradlee's expansiveness enables his book to transcend the familiar limits of the sports bio and to become instead a hard-to-put-down account of a fascinating American life."
7. Seabiscuit: An American Legend, by Laura Hillenbrand
Small and crooked-legged, Seabiscuit didn't seem like a champion horse, and the men who would eventually make him a star were unlikely champions as well: First, there was Charles Howard, who, as a millionaire, was the likeliest winner of them all; then there was Tom Smith, a trainer no one knew much about; and the partially-blind jockey, Red Pollard. The story of how the ragtag group came to champion a little horse named Seabiscuit in 1938 was a bestseller in 2003.
Sports Illustrated called Seabiscuit, "Engrossing . . . Fast-moving . . . More than just a horse's tale, because the humans who owned, trained, and rode Seabiscuit are equally fascinating. . . . [Hillenbrand] shows an extraordinary talent for describing a horse race so vividly that the reader feels like the rider," making this one of the best sports biographies on many "best of" lists.
8. Open: An Autobiography, by Andre Agassi
Andre Agassi was already one of the best tennis players in history when he won his first grand slam at the age of 22. But he wasn't as happy as his accomplishments, celebrity, and wealth would suggest. Open tells the story of a man struggling to overcome childhood suffering, overnight stardom, and an occasional aversion to the game he played so well.
Bill Gates has reportedly recommended Open, and Tim Ferriss wrote of the book, "This book was fascinating. I loved it. I lost a tremendous amount of sleep over the 4 nights that I read it because I simply couldn't put it down."
9. King of the World: Muhammad Ali and the Rise of an American Hero, by David Remnick
In King of the World, Pulitzer Prize winner and New Yorker editor David Remnick charts Muhammad Ali's journey from his early days training in Louisville, Kentucky to his groundbreaking fights against Sonny Liston and Floyd Patterson, where he became an American legend and changed the way we think about heroes.
Bob Costa said of King of the World, "By now we all have our notions about what Ali meant — to his time and to the history of his sport. Of course David Remnick sheds light on these subjects, but where King of the World really shines is in the ring itself. With telling detail, Remnick captures the drama, danger, beauty, and ugliness of a generation's worth of big heavyweight fights." No list of the best sports biographies is complete without a biography of the great Muhammad Ali.
The 9 Best Sports Biographies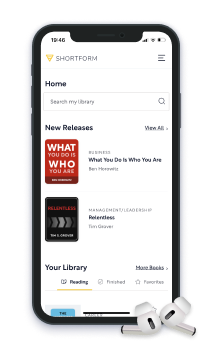 Here's what you'll get when you sign up for Shortform :
Complicated ideas explained in simple and concise ways
Smart analysis that connects what you're reading to other key concepts
Writing with zero fluff because we know how important your time is