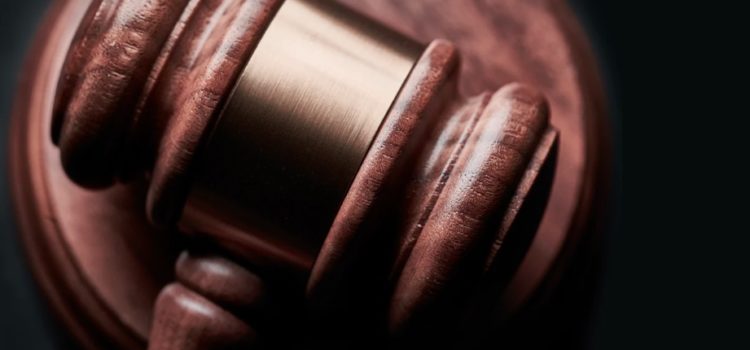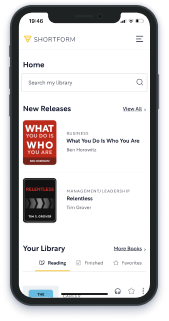 This article gives you a glimpse of what you can learn with Shortform. Shortform has the world's best guides to 1000+ nonfiction books, plus other resources to help you accelerate your learning.
Want to learn faster and get smarter? Sign up for a free trial here .
What are the biggest issues in the criminal justice system? What can books on criminal procedure teach you about your country, your assumptions, and your biases? Whether you're in the field or a layman interested in getting to know how criminal justice works in America, the best criminal procedure books can transform the way you think about justice, crime and punishment, and your society. But finding the best, most insightful criminal procedure books can be difficult, especially if you don't work in the fields of law or law enforcement, so we've done the hard work for you, narrowing down the list to the best criminal procedure books. These top picks will provide food for thought for anyone interested in how we deal with crime, in America and abroad.
Here's our carefully researched list of the 9 best criminal procedure books. To compose this list, we used quantitative criteria such as:
High-quality recommendations from successful lawyers, reformers, and leaders like Benjamin Todd Jealous, Bill Gates, and John Legend.
Number of weeks on bestseller lists like the New York Times
Common perception and ratings by common readers, from networks like Amazon and Goodreads
Don't have time to get the benefits of reading all the best criminal procedure books? That's where Shortform comes in. With Shortform, you can get the key lessons from the best criminal procedure books in minutes, not in hours. Our experts condense the key lessons from crime books like these into an efficient summary. Check out our high-quality summaries of some of these 9 books to see if you can learn more quickly.
1. The New Jim Crow: Mass Incarceration in the Age of Colorblindness, by Michelle Alexander
TITLE: The New Jim Crow
AUTHOR: Michelle Alexander
TIME: 19
READS: 24.3
IMG_URL: https://www.shortform.com/blog/wp-content/uploads/2020/01/newjimcrow_cover.jpg
BOOK_SUMMARYURL: the-new-jim-crow-summary-michelle-alexander
AMZN_ID: B0067NCQVU

In this New York Times bestseller, Michelle Alexander argues that the war on drugs has created a new racial caste system, disproportionately punishing black people. A powerfully interlocking system of laws and policies targets black people for drug crime, punishes them more severely than white criminals, and makes life as an ex-felon extremely difficult. The result is effectively racial subjugation and disenfranchisement.
In this summary, you'll learn how the war on drugs followed a pattern of implementation consistent with slavery and Jim Crow, how financial incentives and legal protection allow selective targeting of black males for drug crimes, and why it's so difficult for drug convicts to reintegrate into society.
Benjamin Todd Jealous, President and CEO of the NAACP, wrote of The New Jim Crow, "For every century there is a crisis in our democracy, the response to which defines how future generations view those who were alive at the time. In the 18th century it was the transatlantic slave trade, in the 19th century it was slavery, in the 20th century it was Jim Crow. Today it is mass incarceration. Alexander's book offers a timely and original framework for understanding mass incarceration, its roots to Jim Crow, our modern caste system, and what must be done to eliminate it. This book is a call to action."
The New Jim Crow was the 10th book chosen by Mark Zuckerberg for his book club, and in The New York Times, Ibram X. Kendi wrote that The New Jim Crow "struck the spark that would eventually light the fire of Black Lives Matter." This makes it one of the best criminal procedure books of the decade.
2. Catch and Kill: Lies, Spies, and a Conspiracy to Protect Predators, by Ronan Farrow
TITLE: Catch and Kill
AUTHOR: Ronan Farrow
TIME: 27
READS: 21.9
IMG_URL: https://www.shortform.com/blog/wp-content/uploads/2020/01/catchandkill-cover.jpg
BOOK_SUMMARYURL: catch-and-kill-summary-ronan-farrow
AMZN_ID: B07TD413RV

Catch and Kill: Lies, Spies, and a Conspiracy to Catch Predators is journalist Ronan Farrow's memoir of his experiences uncovering one of Hollywood's biggest scandals—the decades of sexual abuse and assault by entertainment industry power broker Harvey Weinstein. Farrow overcame surveillance, intimidation, blackmail, and even the resistance of his employers at NBC to break this story. He and the women who came forward to share their experiences exposed how Weinstein was able to use his power, wealth, and influence to intimidate and silence his victims, and how the media and legal systems allowed him to operate with impunity for decades.
Award-winning author Margaret Atwood wrote on Twitter, "Must read: Catch and Kill, by Ronan Farrow. How #sexualabuse stories got suppressed, and how deep-diving, fact-gathering reporting blew the lid off, despite threats, intimidation, and cronymongering at the top. Chilling!
3. Just Mercy: A Story of Justice and Redemption, by Bryan Stevenson
In Just Mercy, the author tells the story of one of his first cases as a young lawyer and founder of the Equal Justice Initiative. His defense of Walter McMillian, a man sentenced to die for a murder he said he didn't commit, gave Stevenson new insight into America's criminal justice system.
John Legend said of the author, "[Bryan Stevenson's] dedication to fighting for justice and equality has inspired me and many others and made a lasting impact on our country." This is one of the most important qualities of the best criminal procedure books.
4. Bad Blood
TITLE: Bad Blood
AUTHOR: John Carreyrou
TIME: 15
READS: 35.4
IMG_URL: https://www.shortform.com/blog/wp-content/uploads/2020/01/badblood_cover_plain.jpg
BOOK_SUMMARYURL: bad-blood-summary-john-carreyrou-theranos
AMZN_ID: B078VW3VM7

Theranos was a high-flying blood test startup. Founded in 2003 by 19-year-old Stanford dropout Elizabeth Holmes, Theranos raised over $700 million in investment at a $9 billion valuation. The problem? It was all fake.
What led professional investors, Walgreens, and luminaries like Henry Kissinger to be blind-sided by Theranos's deception? Learn about the rise and fall of this cautionary startup and the psychological biases at play.
On his blog, Bill Gates wrote of Bad Blood, "The story is even crazier than I expected, and I found myself unable to put it down once I started. This book has everything: elaborate scams, corporate intrigue, magazine cover stories, ruined family relationships, and the demise of a company once valued at nearly $10 billion."
5. Blink: The Power of Thinking Without Thinking, by Malcolm Gladwell
TITLE: Blink
AUTHOR: Malcolm Gladwell
TIME: 30
READS: 36.3
IMG_URL: https://www.shortform.com/blog/wp-content/uploads/2019/09/blink-cover.jpg
BOOK_SUMMARYURL: blink-summary-malcolm-gladwell
AMZN_ID: B000PAAH3K

In Blink, Malcolm Gladwell explores cases of violence and police brutality through the lens of the decisions we make in the blink of an eye. We're often taught to view these snap judgments as inferior to decisions based on rational analysis, but Gladwell shows us that decisions made intuitively can be as good as, and sometimes better than, conscious decisions. Blink delves into how and why we make the gut decisions we do, when it's unsafe to trust our guts, and what we can do to make all our snap judgments smarter, less biased, and more efficient.
Publishers Weekly says of the author, "Gladwell…has a dazzling ability to find commonality in disparate fields of study….in this entertaining and illuminating book on how we make snap judgments." Although it's not entirely about criminal procedure, Gladwell's insights into the American justice system make this one of the best criminal procedure books.
6. Until We Reckon: Violence, Mass Incarceration, and a Road to Repair, by Danielle Sered
Sered maintains that most criminal justice reformers focus on raising awareness of those incarcerated on drug offenses, even though half of incarcerated Americans have committed violent crimes. Until We Reckon explores a restorative approach, arguing that victims of violent crimes, the people who've committed them, and society as a whole would be better off if the perpetrators engaged in actions that made amends, rather than sitting in prison.
The New Jim Crow author Michelle Alexander called Until We Reckon "profoundly necessary," and in The Atlantic, Scott Stossel says, "The work [Sered is doing] is truly impressive and innovative. . . . [It] encompasses two seemingly contradictory threads—one is diverting violent criminals from the prison system, and the other is helping victims heal. I found it completely, radically original and generally fascinating. . . . Truly remarkable work."
7. Born a Crime
TITLE: Born a Crime
AUTHOR: Trevor Noah
TIME: 45
READS: 28.2
IMG_URL: https://www.shortform.com/blog/wp-content/uploads/2019/10/born-a-crime-cover.jpg
BOOK_SUMMARYURL: born-a-crime-summary-trevor-noah
AMZN_ID: B01DHWACVY

Born a Crime is the story of a strong-willed black mother and her mixed-race child as they traverse life in South Africa during apartheid. When comedian Trevor Noah was born in the mid-1980s, his birth was a crime under the laws of apartheid, forbade whites and blacks from mixing and procreating. Growing up during and after apartheid, Noah struggled to understand where he belonged in this racially divided environment.
Through anecdotes from Noah and his mother's life and details regarding the elements and consequences of apartheid, Noah provides an insider's perspective of racism, survival, abuse, love, and the importance of heritage in a society built on difference and oppression.
Bill Gates said of Born a Crime, "As a longtime fan of The Daily Show, I loved reading this memoir about how its host honed his outsider approach to comedy over a lifetime of never quite fitting in. Born to a black South African mother and a white Swiss father in apartheid South Africa, he entered the world as a biracial child in a country where mixed race relationships were forbidden. Much of Noah's story of growing up in South Africa is tragic. Yet, as anyone who watches his nightly monologues knows, his moving stories will often leave you laughing." If you're interested in the history of crime and apartheid in South Africa, this is one of the best criminal procedure books.
8. The Other Wes Moore: One Name, Two Fates, by Wes Moore
TITLE: The Other Wes Moore
AUTHOR: Wes Moore
TIME: 36
READS: 20.6
IMG_URL: https://www.shortform.com/blog/wp-content/uploads/2020/01/otherwesmoore-cover.jpg
BOOK_SUMMARYURL: the-other-wes-moore-summary-one-name-two-fates
AMZN_ID: B0036S4CQG

The Other Wes Moore chronicles the lives of two men with the same name. Both Wes Moores are black men who grew up in the inner-city communities of Baltimore City and the Bronx. Both were raised by single mothers within the same era. So how did one end up a decorated military veteran and academic scholar, and the other a convicted murder with a life sentence?
The book, written by Wes Moore the Army veteran, searches for answers by parsing their histories. Part memoir, part biography, this book questions the influence of family and environment in young men's lives and what's needed to ensure success, especially in the lives of those without privilege or resources.
Ben Carson, M.D., said, "The Other Wes Moore gets to the heart of the matter on faith, education, respect, the hard facts of incarceration, and the choices and challenges we all face. It's educational and inspiring."
Former U.S. senator and secretary of defense William S. Cohen said of the author, "Wes Moore is destined to become one of the most powerful and influential leaders of this century. You need only read this book to understand why."
9. Talking to Strangers: What We Should Know About the People We Don't Know, by Malcolm Gladwell
TITLE: Talking to Strangers
AUTHOR: Malcolm Gladwell
TIME: 41
READS: 25.3
IMG_URL: https://www.shortform.com/blog/wp-content/uploads/2020/01/talking-to-strangers-cover.jpg
BOOK_SUMMARYURL: talking-to-strangers-summary-malcolm-gladwell
AMZN_ID: B07NDKVWZW

Talking to Strangers is a book about the impossibility of truly understanding a stranger. By breaking down some of the most famous events in recent human history, a few of them tales of criminal procedure, best-selling author Malcolm Gladwell shows us the strategies we often use when dealing with people we don't know—and how deeply flawed those strategies are.
In this book, you'll learn:
* How Hitler fooled so many prominent world leaders
* Why the financial industry failed to stop Bernie Madoff for so long
* What really happened to Sandra Bland
Oprah said, "Talking to Strangers is a must-read…I love this book…Reading it will actually change not just how you see strangers, but how you look at yourself, the news–the world…Reading this book changed me." Again, Gladwell's book isn't only about criminal law, but its discussions of why police encounters too frequently go very, very wrong makes this another of the best criminal procedure books.
The 9 Best Criminal Procedure Books, Recommended by Experts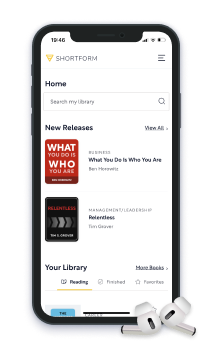 Here's what you'll get when you sign up for Shortform :
Complicated ideas explained in simple and concise ways
Smart analysis that connects what you're reading to other key concepts
Writing with zero fluff because we know how important your time is