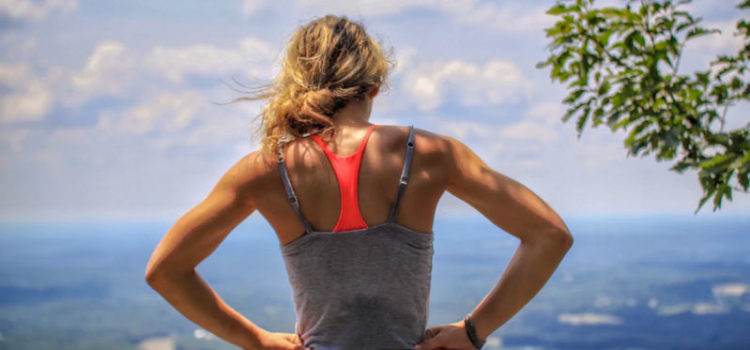 Are you in need of some health and fitness motivation? What are the best sources of health and fitness information on the web?
The benefits of health and fitness are well-known, but knowledge doesn't make it easier to stick with it long-term. You also need a consistent dose of motivation to keep going.
Whether you're a seasoned health and fitness enthusiast or just starting out on your journey, we've got you covered with this roundup of the best health and fitness blogs and podcasts to follow in 2022.
The Benefits of Health and Fitness
Health and fitness is the key to a long, active, and enjoyable life. Ralph Waldo Emerson once stated that "The first wealth is health," and he couldn't have been more right.
Good health of both mind and body helps one maintain the required energy level to achieve success in life. Being fit allows us to perform our activities without being lethargic, restless, or tired.
Sadly, the health and fitness space is ripe with misinformation. To save you the trouble of wading through the web, we went ahead and made a list of the best health and fitness resources—including blogs and podcasts—to guide you on this journey.
Best Health and Fitness Blogs
Finding a diet and an exercise regimen that you can stick to is challenging, and the sheer amount of conflicting health information on the web doesn't make it easier. To help you make sense of it all and find what works for you, we've compiled a list of the best health and fitness blogs that know what they are talking about.
Founded by doctor of chiropractic, certified doctor of natural medicine, and clinical nutritionist all in one face, Dr. Axe is a blog that publishes thoroughly-researched articles about health, beauty, fitness, nutrition, natural medicine, supplementation, and more. There are few health topics it doesn't cover. All claims are referenced to scientific sources, so you can rest assured you are getting unbiased information.
Founded in 1999, Bodybuilding.com is the world's largest online fitness store and a lot more: an information portal, a supportive community, and a virtual personal trainer. Their blog is chock full of expertly written articles covering fitness tips, workout routines, recipes, and exercise breakdowns, with a focus on weight loss and bodybuilding. They do advertise heavily, but that doesn't take away from the quality of the content.
Nerd Fitness is an online coaching company offering tailored personal training programs by credentialed experts. In addition to their coaching services and a bi-weekly newsletter, they provide a lot of free information on health and fitness, distilling the science of weight loss and body recomposition, discussing different diets, and breaking down exercises.
The creator of The Balanced Life, Robin, has long struggled with her body image and relationship with food. When she finally broke free from the vicious cycle of cheating on her diet and beating herself up for it, she made it her mission to help other women do the same by choosing "grace over guilt," finding a delicate balance between enjoyment and restriction. 
Founded in 2006 by Mark Sisson, an avid Paleo advocate and the creator of his own version of the Paleo diet, Mark's Daily Apple is a blog about thriving in the modern world with ancestral strategies. Mark devoted decades of his life to studying the principles of health, eventually coming to the conclusion that the secret to optimal health lies in mimicking the ancestral way of eating. On his blog, you'll find science-backed articles about the benefits of primal living, Keto and Paleo recipes, fitness tips, and personal success stories of people who transformed their bodies and health thanks to Mark's program.
Tina, the owner of Carrots 'N' Cake, is a certified nutrition coach and functional diagnostic nutrition practitioner. She created Carrots 'N' Cake to help women cultivate a balanced, guilt-free way of eating and achieve their body composition goals. On her blog, she teaches women how to achieve weight loss by balancing their hormonal flora through a macro diet. She also posts recipes, nutrition tips, and transformation stories of women who've gone through her coaching program.
My Fitness Pal is the world's leading app for tracking nutrition. On their blog, you'll find a plethora of articles, covering all things health and fitness with a focus on weight loss. They share healthy and creative recipes, workout routines, expert-guided diets, and exercise plans. You can also sign up for a personalized newsletter to receive content that's relevant to your specific health and fitness goals.
Knocked-up Fitness by Erica Ziel is your guide to staying fit and healthy during and after pregnancy. Erica is a post/prenatal coach and trainer with over 10 years of experience helping women to take care of their bodies during the delicate time of pregnancy and beyond. On her blog, you'll find articles covering diet and nutrition tips for expectant mothers, prenatal exercises, pregnancy workout routines, postpartum care, and much more.
Best Health and Fitness Podcasts
There are tons of health and fitness podcasts—it seems like everybody is obsessed with health and fitness these days—so it's easy to get overwhelmed with choices. To save you from decision paralysis, we've scoured the web to find the best health and fitness podcasts to listen to in 2022.
The Doctor's Pharmacy podcast with Dr. Mark Hyman, a practicing physician and an advocate of Functional Medicine, distills the most up-to-date scientific insights about health and wellness. If you are looking for reasonable and practical advice (as opposed to health advice that only makes you beat yourself up for not living up to unreasonably high expectations) on how to stick to a healthy lifestyle, The Doctor's Pharmacy is the podcast you're looking for.
The Human Upgrade with "the father of biohacking" Dave Asprey is a podcast about pushing the limits of human potential with the help of science and technology. Every episode, Dave sits down with medical experts and "biohackers" to discuss best practices for optimizing health, treating disease, and maximizing performance.
As the name suggests, 20 Minute Podcast aims to deliver you expert health and fitness advice as well as industry news in less than twenty minutes. Always concise and to the point, host Lilla Laczo sits down with industry experts to discuss the latest science, fitness trends, and more.
In the Mind Pump podcast, Sal Di Stefano, Adam Schafer, and Justin Andrews shed the light of truth on health, fitness, and other wellness topics. They debunk commonly held misconceptions and share their industry knowledge as personal trainers and fitness competitors.
Ben Greenfield is a performance consultant, athlete, and highly acclaimed speaker on health, fitness, and athletic performance. On his podcast, he shares his tips and practices for maximizing your health and athleticism, always backing up his claims with references to scientific journals.
TED Health with Dr. Shoshana Ungerleider features interviews with TED speakers discussing the latest medical developments and answering questions about health you never knew you had. Every episode is based on a talk delivered at a TEDx event or TED conference.
In No Meat Athlete, Matt Frazier discusses how to perform at your best as an athlete on a vegetarian or vegan diet. In every episode, Matt sits down with well-known guests to learn about their takes on the meatless diet in the context of fitness and athleticism.
Final Words
Staying fit and healthy among all the temptations and conflicting information might seem like a tall order…because it is.
If you're looking for high-quality, evidence-based information, we've got you covered with our roundup of the best health and fitness blogs and podcasts to inform and inspire you on this journey.
Did we miss your favorite health and fitness blog or podcast? Let us know in the comments!
Best Health and Fitness Blogs & Podcasts of 2022