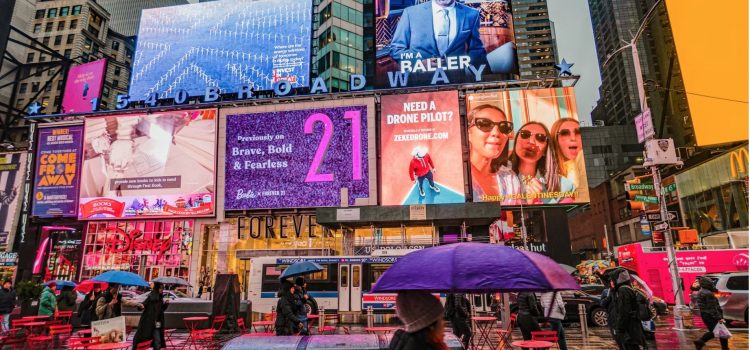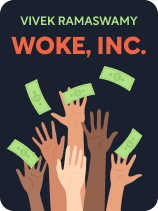 This article is an excerpt from the Shortform book guide to "Woke, Inc." by Vivek Ramaswamy. Shortform has the world's best summaries and analyses of books you should be reading.
Like this article? Sign up for a free trial here.
What are woke companies? Why are they facing backlash from society currently?
In his book, Woke, Inc., Vivek Ramaswamy outlines the rise of woke culture and how it has contributed to what he calls "Wokenomics." According to him, woke companies rely on progressive politics and virtue signaling to turn a profit under false pretenses.
Read on for a full overview of the problems with woke companies, according to Ramaswamy.
Ramaswamy on Woke Companies
Entrepreneur Vivek Ramaswamy argues that corporations have devised an elaborate scam: advertising a hollow fight for social justice in order to reap unprecedented profit and power. Ramaswamy calls this fusion of progressive ideals and capitalism "Wokenomics." By engaging in Wokenomics, these "woke companies" go beyond selling a product; they are selling Americans a new standard for the right way to think and live. He contends that their false alliance with social causes allows them to influence legislation, manipulate consumers, and silence dissent. He argues that Wokenomics's deceptive practices are weakening democracy—polarizing citizens and concentrating political power in the hands of a small group of corporate elites.
After graduating from Harvard and Yale, interning at infamous companies like Goldman Sachs, and founding his own biopharmaceutical company, Roivant Sciences, Ramaswamy claims he has personally witnessed the infiltration of Wokenomics and recounts his experiences in his book, Woke, Inc.
Why Is a Woke Company Harmful?
Ramaswamy focuses his criticism on identity politics in the workplace. He argues that by proclaiming to care about race and gender, companies transform into entities that profess to have a sense of morality but which are only using such claims to obscure their true goal of making as much money as possible.
How Companies Take a Stance

What are the concrete methods companies use to appear woke or advocate for woke policies? There are two main ways companies can demonstrate their support for a cause: visually aligning the company with the cause and leveraging money behind the cause:

Visual alignment includes tactics like:
– Publishing an affirmative statement on social media
– Including representation in ad campaigns (a homosexual couple in a commercial, a person of color in a magazine spread, and so on)
– Hiring brand ambassadors who are known activists
– Signing related petitionsDeveloping a community outreach branch at their company

Leveraging money includes tactics like:
– Cutting ties with a business on the opposite side or a state with opposing views
– Donating to third-party, activist groups
– Openly praising or backing a political candidate

Statistics indicate that these efforts are mostly profitable. While navigating controversy is always risky for a company, its involvement in social issues usually results in a significant boost in consumer approval.
The Problem of Virtue Signaling
Ramaswamy's main objection to wokeness is that consumers come to believe that companies are actually invested in resolving social injustice when in reality, they're engaging in disingenuous virtue signaling. Virtue signaling is a public demonstration of good character. For example, when a person volunteers at a charity event, they might post pictures of their service online for other people to see and to think of them as a good person. When an individual engages in virtue signaling, it may be self-serving but it doesn't do much harm to others. However, when a company participates in virtue signaling, it's a marketing ploy to take advantage of socially conscious consumers and can do harm to a considerably larger number of people.
Better Known as Woke-Washing
Companies using virtue signaling is not new. Eighteenth-century economist and philosopher Adam Smith claimed that virtue signaling becomes necessary as the market grows. When people rely on several different businesses to provide goods and services, it's not feasible for consumers to deeply evaluate the merit of each one—from the quality of their products to the ethics of their practices. Instead, consumers can search for particular indicators.
For example, the Better Business Bureau (BBB) rates a business's trustworthiness. If a business gets accredited by the BBB, then consumers know the company has met certain standards and requirements. If a business advertises that the BBB gave them a high rating to garner customers' trust, this is a form of virtue signaling.
The problem with using wokeness as virtue signaling is that the concept of woke is so loosely defined and there are no standards for companies to uphold. They can do as little as send a tweet or as much as start their own charities, but both would be considered woke.
Social activists already have a term for this specific combination of woke businesses and virtue signaling. "Woke-washing" is when companies champion social causes while contributing to no meaningful change, or worse, actively making social inequities worse. To contend with woke-washing, advocates hold hypocritical companies accountable through social media and raise awareness through services like the Anti-Racism Daily and BuyPartisan on more productive ways to promote change.
By presenting as woke, companies attempt to accrue enough blind loyalty from consumers that they can distract them from scandal or controversy. For example, after the 2010 BP oil spill, woke consumers were unhappy with how environmentally irresponsible many companies were. Dawn dish soap began an ad campaign in response to the outrage, sending thousands of bottles down to the Gulf of Mexico and running commercials of baby ducks being saved by their product. Dawn became synonymous with wildlife protection efforts; little ducks still don their bottles a decade later. Ironically, Dawn dish soap is petroleum-based, and their company is part of the reason that we are so dependent on oil.
Ramaswamy asserts that once companies like Dawn create this noble reputation for themselves, consumers are not likely to investigate the company's practices or policies further. The trust companies develop turns us into lazy citizens, simply accepting when companies say they are working in our best interest.
How Do Woke Companies Operate?
Ramaswamy writes that a company engaging in any way with progressive values is woke and strays from his ideal of apolitical capitalism. He highlights what he contends are the worst ways that Wokenomics is applied to American society, including diversity training and censorship, boycotting, and submitting to foreign, undemocratic countries.
Diversity Training and Censorship
Ramaswamy contends that diversity training is a way for a company to inflate its efforts of making internal changes while never having to implement any actual practices. These trainings often teach about sexual harassment, LBGTQ+ inclusion, or anti-racist practices. While they may have some educational value for employees, they do not guarantee that the company will hire more marginalized identities, create safe spaces for them, nor donate to related causes.
(Shortform note: To be clear, Ramaswamy isn't suggesting that companies reconcile this disconnect between what they say they do and what they actually do by changing their actual hiring practices and inclusion policies. His argument is that such policies are unnecessary because prioritizing a workforce of diverse identities isn't needed to make a company successful. He recommends, instead, that they simply stop pretending they're making these changes.)
He argues that diversity training not only allows companies to avoid making real change, but it also leads to other harms: It silences dissenting voices both at work and outside of the workplace, and it diverts resources from more effective avenues of reform.
Silencing dissenting voices at work: Corporate executives use diversity training to force their ideals on workers and pressure them to conform. Employees with dissenting views might be afraid of losing their jobs if they voice their opinion. For example, if a company installs new, single-stall, gender-neutral bathrooms, employees who may not agree with that decision might not want to voice opposing opinions lest they be met with backlash.
(Shortform note: Human resources experts advise that to create an environment in which workers feel comfortable expressing their views while at the same time, promoting diversity and inclusion, companies should clearly define the difference between opinion and harassment, which can include discrimination or hate speech. They should also emphasize the importance of fostering respect among coworkers, not just diversity.)
Silencing dissenting voices outside the workplace: When corporations market their use of diversity training to appear woke, they'll often forbid their employees from expressing an "un-woke" idea on social media—outside the workplace—because it mars their public image. Take InterActive Corp employee Justine Stucco, who famously tweeted about her whiteness making her immune to catching AIDS in Africa and was subsequently fired because InterActive didn't want to employ someone considered racist. Ramaswamy argues that the company shouldn't have fired her, as employees should be able to say what they want in their private time and spaces.
The Consequence of Cancel Culture

In the novel So You've Been Publicly Shamed, journalist Jon Ronson explains that while cancel culture may have begun with good intentions, the consequences of canceling someone can be destructive. Cancel culture is a phenomenon in which people direct mass disapproval toward someone in an attempt to punish them for offensive speech or behaviors.

The medium in which cancel culture occurs is almost always social media. Social media gives power to voices that have historically been stifled or ignored. Activists can use social media to exert enough pressure to take down titans like Harvey Weinstein, who was so well connected in Hollywood, few people dared to speak against him. The #MeToo movement empowered women victimized by him to speak out and bring him to justice.

However, Ronson explains that the unregulated nature of cancel culture means that the power can easily be abused. When a person is fired or accused of a crime, they are usually given some form of due process, but cancel culture sentences people immediately and severely.

While public figures like Weinstein might have the resources to defend themselves, everyday people like Justine Stucco (of Ramaswamy's discussion) won't, and it can strip them of their job, friends, and social standing. This form of justice is arbitrary and at times, disproportionate to the perceived transgression. Ronson reiterates that positive social change cannot stem from this kind of cancel culture.
Diverting resources from more effective avenues of reform: Companies often deploy expensive diversity training directly after a major controversy or social outcry. This trend suggests that companies are only using the training to put on a performance of demonstrating that they've taken measures toward social good. Ramaswamy argues that if companies actually want to make positive social changes, they should focus on making better products instead. For example, if a company that makes women's fitness apparel came under scrutiny for sexism in the workplace, Ramaswamy asserts that training on anti-sexism would be less beneficial than focusing on creating a product that helps women everywhere.
Ineffective Diversity Training

Daniel Goleman, psychologist and author of Emotional Intelligence, agrees with Ramaswamy's assessment that most diversity workshops don't create legitimate social change within a company or society. However, Goleman contends that implementing true social change does bring benefits: Companies gain a competitive advantage by employing people from a variety of different backgrounds. Furthermore, for these diverse companies to foster productive employees and create better products, prejudice in the workplace needs to be taken seriously. A company can't function efficiently if employees don't believe the workplace is a safe environment for them.

For inclusion efforts to be meaningful, Goleman argues that companies can't just mandate a diversity training session that lasts for a day or weekend. This short time span makes the exercise seem like an inconsequential hoop to jump through. Additionally, discussing issues like racism or sexism can be emotionally taxing for employees, and a superficial meeting doesn't justify bringing up such intense emotions.

Goleman suggests that corporations should instead establish long-term, company norms that foster a cooperative environment.
Everything Wrong With Woke Companies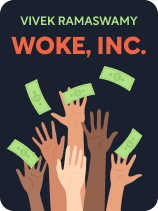 ———End of Preview———
Here's what you'll find in our full Woke, Inc. summary:
Tactics companies use to influence legislation and manipulate consumers
How "Wokenomics" is weakening democracy
Five solutions to counter wokeness