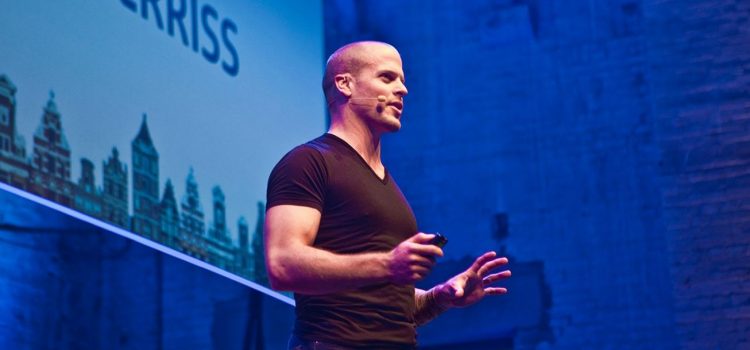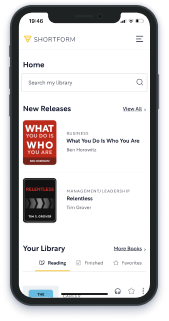 This article gives you a glimpse of what you can learn with Shortform. Shortform has the world's best guides to 1000+ nonfiction books, plus other resources to help you accelerate your learning.
Want to learn faster and get smarter? Sign up for a free trial here .
Tim Ferriss is a famous American entrepreneur, author, podcaster, investor, and lifestyle guru. He is probably most famous for his podcast The Tim Ferriss Show, which is one of the top Apple Podcasts in business, and for his 4-Hour book series.
Since Ferriss's advice is held in high regard, we put together a list of Tim Ferriss's book recommendations and mentions. Some of these books were directly recommended by Ferriss—whether on his website or his podcast—and others were ones he's discussed or mentioned.
Our list starts with Tim Ferriss's number one book recommendation, The Magic of Thinking Big. Ferriss said that everybody should read this book first, so naturally, we decided to kick off our list with it. The remaining 19 books are divided into categories by theme and are in no particular ranking order.
Business/Success
Since Tim Ferriss's podcast is focused on business, we decided to start our booklist with Ferriss's top recommended business and success books.
The Magic of Thinking Big
TITLE: The Magic of Thinking Big
AUTHOR: David J. Schwartz
TIME: 37
READS: 29.8
IMG_URL: https://www.shortform.com/blog/wp-content/uploads/2020/01/magicthinkingbig_cover.jpg
BOOK_SUMMARYURL: the-magic-of-thinking-big-summary-david-schwartz
AMZN_ID: B00NGZIR92

The top book recommendation from Tim Ferriss is The Magic of Thinking Big. This book was originally published in 1959 and is widely regarded as a self-help classic. Ferriss mentions that the material is outdated, but that doesn't stop it from being inspirational. Even in 2021, with the abundance of self-help material out there, it got many raving reviews on Amazon.
What's It About?
We are surrounded by people who seem more successful than us and who earn more money than we do. We may think, "What do they have that I haven't got? Are they just smarter?" In The Magic of Thinking Big, author David J. Schwartz says it's a matter of mindset. Successful people "think bigger"—they believe in themselves, have a grander scale of imagination, and see bigger possibilities. And they behave accordingly—they have magnetic attitudes, prefer action to waiting, and learn from every setback. Learn the strategies and techniques that successful people use.
The E-Myth Revisited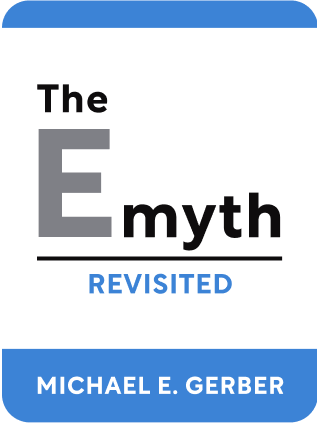 Many people dream of quitting a job and becoming their own boss by starting a business. A million new businesses are started each year, but 40 percent fail within the first year and 80 percent fail within five years. Underlying the high failure rate are persistent romantic notions about how businesses are born and what it takes to succeed.
In The E-Myth Revisited, Michael E. Gerber explains how focusing solely on the product undermines new businesses and just trying to work harder undermines new businesses. The right approach is to view your business like a franchise—to systematize operations so that it no longer relies on you. This thirty-year-old classic is a part-practical and part-philosophical guide to conceptualizing and starting a business.
Blue Ocean Strategy
TITLE: Blue Ocean Strategy
AUTHOR: W. Chan Kim and Renee A. Mauborgne
TIME: 31
READS: 34.7
IMG_URL: https://www.shortform.com/blog/wp-content/uploads/2020/01/blueocean_cover.jpg
BOOK_SUMMARYURL: blue-ocean-strategy-summary
AMZN_ID: B00O4CRR7Y

Tired of competing head-to-head with other companies? Do you feel like your strategy differs little from the competition surrounding you? W. Chan Kim and Renée Mauborgne suggest that the answer to competitive problems is to create a blue ocean: a brand-new market for an innovative idea, allowing your company to avoid competing with rivals—because it has no direct rivals.
In Blue Ocean Strategy, Kim and Mauborgne discuss how you can create such a market by focusing on your product's characteristics that customers really care about while discarding the characteristics they don't. This creates a new product offering that doesn't currently exist, in a space without direct competitors.
In the Shortform guide, we explore how to develop a blue ocean strategy, how to execute it, and how to anticipate potential problems. We'll also look at how a blue ocean strategy aligns with other business strategy frameworks, and where it differs.
Rework
TITLE: Rework
AUTHOR: Jason Fried and David Heinemeier Hansson
TIME: 24
READS: 90.3
IMG_URL: https://www.shortform.com/blog/wp-content/uploads/2020/11/rework-cover.png
BOOK_SUMMARYURL: rework-summary-jason-fried-and-david-heinemeier-hansson
AMZN_ID: XYZ

Conventional wisdom says that starting a business requires outside investors, strategic plans, accountants, a board of directors, and many other "musts." But in Rework, entrepreneurs Jason Fried and David Heinemeier Hansson explain how old-school thinking doesn't apply in today's new business paradigm.
If you're launching a company today, you can access online tools and technology that let you operate on a shoestring. You don't need a big staff of managers and workers. You don't need to take on huge financial risks. You don't need to work 100 hours a week. You don't need to advertise to find customers. You don't even need an office—your employees can work from home from anywhere in the world. Instead, reject old-school thinking, embrace simplicity, and run your company like a smart, frugal, well-oiled machine.
Extreme Ownership
TITLE: Extreme Ownership
AUTHOR: Jocko Willink and Leif Babin
TIME: 42
READS: 34.3
IMG_URL: https://www.shortform.com/blog/wp-content/uploads/2019/11/extremeownership_cover.jpg
BOOK_SUMMARYURL: extreme-ownership-summary-jocko-willink-leif-babin
AMZN_ID: B0739PYQSS

What's the secret to being a great leader? Whether you're in a warzone or on the front lines of a corporate battle,Extreme Ownership argues that the best leaders take full responsibility for their actions and decisions, their teams, and their failures.
Authors Jocko Willink and Leif Babin are former U.S. Navy SEALs who served in Iraq. They honed the principles of Extreme Ownership on the battlefield, then applied the same tenets to the corporate world as business consultants. Willink and Babin illustrate how effective leaders exercise Extreme Ownership—by admitting failures, believing in their missions, checking their egos, delegating, and being accountable—through compelling war stories and useful business anecdotes.
The Hard Thing About Hard Things
TITLE: The Hard Thing About Hard Things
AUTHOR: Ben Horowitz
TIME: 41
READS: 106.8
IMG_URL: https://www.shortform.com/blog/wp-content/uploads/2020/11/the-hard-thing-about-hard-things-cover.png
BOOK_SUMMARYURL: the-hard-thing-about-hard-things-summary-daniel-j-siegel-and-tina-payne-bryson
AMZN_ID: XYZ

Ben Horowitz was a public CEO through the dotcom bubble and burst. He learned a lot of hard lessons about how to build a company and get it to survive. Now co-founder of the venture capital firm Andreessen Horowitz, he shares his advice to other founders and senior executives on getting through your company's inevitable hard times.
The Hard Thing About Hard Things covers a wide span of topics, including handling the psychology of a failing company, building a good place to work, scaling a company, and being a good CEO. It's targeted to startup founders and CEOs, but there's good advice here for anyone who wants to help build a better company.
The 22 Immutable Laws of Marketing
TITLE: The 22 Immutable Laws of Marketing
AUTHOR: Al Ries and Jack Trout
TIME: 22
READS: 89.8
IMG_URL: https://www.shortform.com/blog/wp-content/uploads/2020/11/the-22-immutable-laws-of-marketing-cover.png
BOOK_SUMMARYURL: the-22-immutable-laws-of-marketing-summary-al-ries-and-jack-trout
AMZN_ID: XYZ

Marketing seems like a simple task: Have a great product, tell people about it, and they'll buy it. But it's not that straightforward. In fact, the success of your business depends less on the quality of your product than on consumers' perception of your product—and that's where skillful marketing comes in. In The 22 Immutable Laws of Marketing, advertising experts Al Ries and Jack Trout explain the universal laws that govern what works and what doesn't in marketing. Ries and Trout spent more than 25 years studying the successes and failures of countless well-known and little-known brands, and they boiled their findings down to these 22 principles.
Psychology
The second category of book recommendations by Tim Ferriss is psychology. Below, we discuss some of Ferriss's book recommendations for improving your mindset and developing good habits.
The Body Keeps the Score
TITLE: The Body Keeps the Score
AUTHOR: Bessel van der Kolk
TIME: 40
READS: 20.7
IMG_URL: https://www.shortform.com/blog/wp-content/uploads/2020/01/body-keeps-score-cover.jpg
BOOK_SUMMARYURL: the-body-keeps-the-score-summary-bessel-van-der-kolk
AMZN_ID: B00G3L1C2K

Trauma can stem from abuse to a severe car accident to wartime combat—and cause a lifetime of flashbacks, nightmares, isolation, insomnia, hypervigilance, and rage. In The Body Keeps the Score, the author explores how diagnosing and treating trauma has evolved as new technologies, research, and fields of science emerged.
Trauma's impact is not only mental, emotional, and neurological, but also physiological: Trauma rewires the brain to put people in a constant state of stress or numbness, leading to a host of physical problems.
Six Thinking Hats
TITLE: Six Thinking Hats
AUTHOR: Edward de Bono
TIME: 21
READS: 99.1
IMG_URL: https://www.shortform.com/blog/wp-content/uploads/2021/09/six-thinking-hats-cover.png
BOOK_SUMMARYURL: six-thinking-hats-summary-edward-de-bono
AMZN_ID: XYZ

In Six Thinking Hats, doctor and psychologist Edward de Bono takes the phrase "put your thinking cap on" to a new level. As De Bono explains, our normal thinking process is a hopeless tangle of six different types of thinking. We can improve the quality and efficiency of our decisions by untangling these six thinking types (symbolized by six hats of different colors) and deploying them more consciously.
Six Thinking Hats will teach you how to incorporate factual, emotional, critical, constructive, creative, and metacognitive information into your thinking process, along with strategies you can use to generate ideas in each of these modes. If you're looking for ways to dramatically cut your decision-making time, calm your inner critic, or increase your team's creativity, the Six Hats method can help.
Grit
TITLE: Grit
AUTHOR: Angela Duckworth
TIME: 21
READS: 63.8
IMG_URL: https://www.shortform.com/blog/wp-content/uploads/2020/01/grit_cover.jpg
BOOK_SUMMARYURL: grit-summary-angela-duckworth
AMZN_ID: 1501111116

Many successful leaders and businesspeople are lauded as "great geniuses," but psychologist Angela Duckworth argues that talent and intelligence matter less to success than grit: the personality trait behind perseverance, hard work, and goal-setting. In Grit, she explores what grit is, where it comes from, how it drives success, and how you can develop it.
Duckworth is primarily interested in how to raise gritty kids, and her insights have inspired parents and educators around the globe since the book's publication in 2016. However, she believes that adults, too, can develop grit, and she lays out specific, measurable ways to do so.
Her work has fueled debates about which matters more—talent or effort. In the Shortform guide, we examine these controversies and consider insights from other psychologists who either support Duckworth's ideas or reveal nuances of them.
The Power of Habit
TITLE: The Power of Habit
AUTHOR: Charles Duhigg
TIME: 22
READS: 42.8
IMG_URL: https://www.shortform.com/blog/wp-content/uploads/2020/01/powerofhabit_cover.jpg
BOOK_SUMMARYURL: the-power-of-habit-summary-charles-duhigg
AMZN_ID: B0055PGUYU

Do you have any bad habits you want to break? Or do you want to start a new habit, like healthier eating, exercise, or reading more?
You're not alone. People try and fail to change their habits all the time. But they often fail because they believe it's simply about willpower—stopping the habit by brute force—without understanding the nature of the habit and how to most effectively change it.
The Power of Habit gives you an incredibly useful framework for understanding your habits and for changing them. In short, you must set up a routine that gives you fast positive feedback, and keep doing it until it becomes a fully-formed habit. Learn the strategies for developing a lasting habit here.
How to Stop Worrying and Start Living
TITLE: How to Stop Worrying and Start Living
AUTHOR: Dale Carnegie
TIME: 33
READS: 127.9
IMG_URL: https://www.shortform.com/blog/wp-content/uploads/2020/11/how-to-stop-worrying-and-start-living-cover.png
BOOK_SUMMARYURL: how-to-stop-worrying-and-start-living-summary-dale-carnegie
AMZN_ID: XYZ

None of us is a stranger to worry—our minds are clouded by ambitions and goals, relationships, work obligations, concerns about the future, generalized anxiety, and so on. Left unchecked, worry and stress can easily consume you. But, with the right mindset and skills, you can start cutting unnecessary worry from your life.
In How To Stop Worrying and Start Living, Dale Carnegie offers timeless advice for stopping worry from ruling your life. You'll learn how imagining a worst-case scenario can stop your anxiety, why criticism is a compliment, and why smart spending is better than a raise—and you'll come away with the right tools to build a happier, less worried mindset.
Spiritual
While Tim Ferriss's spiritual beliefs tend to be in the realm of Stoicism, that didn't stop him from suggesting books that involve other spiritual practices and belief systems, such as Buddhism. Here are Ferriss's top books that discuss spirituality.
10% Happier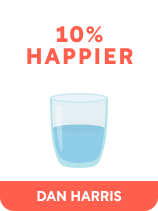 Former ABC News anchor Dan Harris believes anyone can benefit from meditation. In 10% Happier, he offers a skeptic's journey through the world of self-help following his meltdown on live television. Harris explains how meditation allowed him to get control of his anxiety, manage his ego, and become a more compassionate person. This book explores how mindfulness and meditation can improve your life and career—even by just 10%.
In the Shortform guide, we explore Harris's understanding of mindfulness, meditation, and Buddhist principles. We'll also discuss the lessons meditation can teach you, explain how to start meditating, and debunk some common misconceptions about mindfulness. Along the way, we'll provide research on meditation and other actionable tips from experts
The Obstacle Is the Way
TITLE: The Obstacle Is The Way
AUTHOR: Ryan Holiday
TIME: 37
READS: 83.8
IMG_URL: https://www.shortform.com/blog/wp-content/uploads/2020/11/the-obstacle-is-the-way-cover.png
BOOK_SUMMARYURL: the-obstacle-is-the-way-summary-ryan-holiday
AMZN_ID: XYZ

Everyone encounters obstacles that frustrate their plans and goals. But an age-old formula for success used by some of the great figures in history—including Abraham Lincoln, Thomas Edison, Amelia Earhart, and Steve Jobs—can help anyone turn roadblocks into opportunities. In The Obstacle Is the Way, Ryan Holiday explains how to apply the principles of Stoicism to overcoming challenges in everyday life. Following the path of ancient wisdom, you'll find that what stands in your way can become your way forward.
Radical Acceptance
TITLE: Radical Acceptance
AUTHOR: Tara Brach
TIME: 40
READS: 103.4
IMG_URL: https://www.shortform.com/blog/wp-content/uploads/2021/05/radical-acceptance-cover.png
BOOK_SUMMARYURL: radical-acceptance-summary-tara-brach
AMZN_ID: XYZ

Radical Acceptance is a meditative practice wherein we acknowledge what we're experiencing—positive or negative—and welcome it. It's a powerful tool that allows us to be fully present in each passing moment. It helps us avoid getting stuck in our own heads.
Tara Brach, a practicing psychologist and devout Buddhist, discusses how we can use Radical Acceptance to live our lives more fully by always bringing our full attention to the present moment and accepting it for what it is. You'll learn how we get trapped in the stories we tell ourselves, and how Radical Acceptance can bring us out of the trance.
Miscellaneous
One of the best things about Tim Ferriss's book recommendations is that he reads such a wide variety of genres and doesn't just choose one niche. So, here are some books that are a little different from the categories above, covering lifestyle, history, and more.
Essentialism
TITLE: Essentialism
AUTHOR: Greg McKeown
TIME: 33
READS: 36.2
IMG_URL: https://www.shortform.com/blog/wp-content/uploads/2020/01/essentialism-cover.jpg
BOOK_SUMMARYURL: essentialism-book-summary-greg-mckeown
AMZN_ID: B00G1J1D28

We feel constantly pressed for time. We try to do too much, yet when someone makes a request, we say yes without thinking. We feel we have to do it all. But because we're going in so many directions, we make little progress in any of them. Yet most of these activities are trivial. As Greg McKeown, author of Essentialism puts it, we're majoring in minor activities.
The way out of this trap is to practice essentialism: "do less but better." McKeown explains how you can distinguish the vital few from the trivial, then eliminate the nonessentials and make your optimum contribution in your life and work.
The Ride of a Lifetime
TITLE: The Ride of a Lifetime
AUTHOR: Bob Iger
TIME: 45
READS: 66.6
IMG_URL: https://www.shortform.com/blog/wp-content/uploads/2020/11/the-ride-of-a-lifetime-cover.png
BOOK_SUMMARYURL: the-ride-of-a-lifetime-summary-bob-iger
AMZN_ID: XYZ

Bob Iger has had a long career—22 years at ABC, then 23 at Disney (after Disney acquired ABC). He started as a bottom-level crew member on television sets and eventually became CEO of Disney for 15 years. He led Disney through momentous changes in technology, global expansion, and its noted acquisitions of Pixar, Marvel, and Lucasfilm. He still looks back at his career in mild disbelief as an incredible, lucky ride of a lifetime.
The Ride of a Lifetime is a retelling of his professional career, with his leadership principles woven in. You'll learn why being an optimist is good for your career, how to take big risks, why you should always sweat the details, and how to fire someone respectfully.
Getting to Yes
TITLE: Getting to Yes
AUTHOR: Roger Fisher and William Ury
TIME: 30
READS: 32.3
IMG_URL: https://www.shortform.com/blog/wp-content/uploads/2019/10/gettingtoyes-cover.jpg
BOOK_SUMMARYURL: getting-to-yes-summary-roger-fisher-william-ury
AMZN_ID: 143118757

Getting to Yes by Roger Fisher and William Ury is a practical guide to negotiating more effectively whether you're haggling over a price, negotiating for a pay increase, or debating how to divide the housework. The authors propose an alternative to traditional adversarial bargaining, which often results in unfair agreements and strained relationships. Principled negotiation, by contrast, aims to reach wise and fair agreements efficiently and civilly. In addition to walking you through their method, the authors offer numerous tips and techniques for handling challenging negotiations. Anyone can use their method, under any circumstances.
Poor Charlie's Almanack
TITLE: Poor Charlie's Almanack
AUTHOR: Charles T. Munger
TIME: 58
READS: 172.5
IMG_URL: https://www.shortform.com/blog/wp-content/uploads/2021/05/poor-charlies-almanack-cover.png
BOOK_SUMMARYURL: poor-charlies-almanack-summary-charles-t-munger
AMZN_ID: XYZ

Charlie Munger is Warren Buffett's long-time partner at Berkshire Hathaway. Content to being the lesser-known of the two, Munger is no less impressive. Bill Gates says that Charlie Munger "is truly the broadest thinker I have ever encountered," and Buffett calls him the ideal partner who is "both smarter and wiser."
Poor Charlie's Almanack is a collection of Charlie Munger's best advice given over 30 years, in the form of 11 speeches given as commencement addresses and roundtable talks. He covers a wide range of topics, including rationality and decision making, investing, and how to live a good life. You'll learn why Charlie considers multidisciplinary learning vital to success, his checklist for investment criteria, and how to build a trillion dollar company from scratch.
The Lessons of History
TITLE: The Lessons of History
AUTHOR: Will Durant and Ariel Durant
TIME: 14
READS: 30.6
IMG_URL: https://www.shortform.com/blog/wp-content/uploads/2020/01/lessonsofhistory_cover.jpg
BOOK_SUMMARYURL: the-lessons-of-history-summary-will-durant-ariel-durant
AMZN_ID: B008GUIEYU

What can you learn from 5,000 years of history? Are we in truly novel times, or do we face the same problems that the Romans and Egyptians faced 2,000 years ago?
Will & Ariel Durant, Pulitzer Prize winning historians, are famed for writing The Story of Civilization, a massive 9766-page, 11-volume treatise of the entirety of Western history. They compiled the most important recurring patterns in the book The Lessons of History.
Learn how human nature hasn't changed over thousands of years, how societies cycle between inequality and redistribution like a heartbeat, and why eventually all civilizations fall.
Wrapping It Up
As an avid reader, Tim Ferriss has recommended and discussed many books on his podcast and in interviews (some have counted over 100). We chose what we felt were the top 20 recommendations, but if you feel like there are others that should be on this list, please leave them in the comments below.
Additionally, guides and summaries for every one of these books are available on the Shortform website. Of course, we always recommend supporting the authors and reading the originals, but if you don't have the time to read the full books or you want more background and context for the material, Shortform has you covered. Happy reading!
20 Tim Ferriss Book Recommendations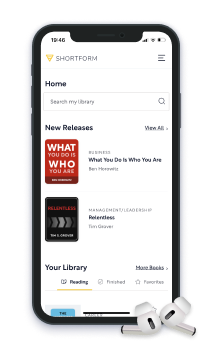 Here's what you'll get when you sign up for Shortform :
Complicated ideas explained in simple and concise ways
Smart analysis that connects what you're reading to other key concepts
Writing with zero fluff because we know how important your time is