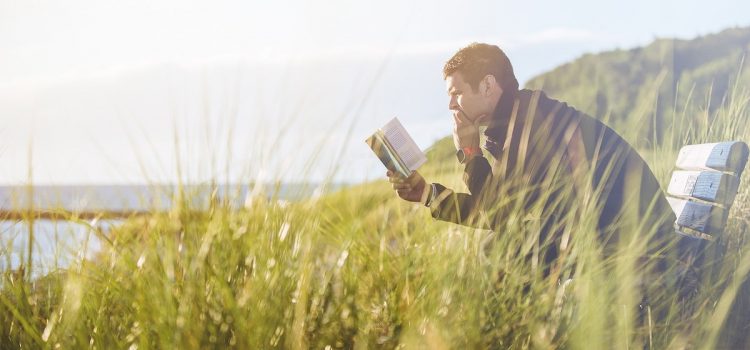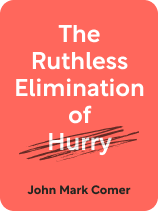 This article is an excerpt from the Shortform book guide to "The Ruthless Elimination of Hurry" by John Mark Comer. Shortform has the world's best summaries and analyses of books you should be reading.
Like this article? Sign up for a free trial here.
What determines the person you become? What's the antidote to a hectic life? What often keeps people from a meaningful life of spiritual devotion?
In The Ruthless Elimination of Hurry, pastor and author John Mark Comer explores our cultural obsession with rushing and examines how it harms our relationships, health, and spirituality. He argues that you can escape this culture of rushing by following the lifestyle of Jesus.
Continue reading to read several The Ruthless Elimination of Hurry quotes that provide insight into the book's themes.
The Ruthless Elimination of Hurry Quotes
In his book, Comer shares insights on how to stop rushing by deepening your Christian spiritual practice. He teaches you how to carve out more time for your spiritual practice and enjoy slowing down your life.
We've collected five The Ruthless Elimination of Hurry quotes and provided them along with some context to help you understand Comer's ideas.
"Hurry is violence on the soul."
According to Comer, it's impossible to maintain strong, loving relationships when you live a rushed lifestyle. When you're rushing, you're preoccupied with being efficient and productive, which leaves you less emotionally available to others. Rushing also degrades your mental and physical health. Finally, Comer says that, when you're rushing, you lose your sense of purpose in life. Meaningful experiences give your life purpose, but you can't fully engage in such experiences if you're preoccupied with meaningless tasks.
"What you give your attention to is the person you become."
Comer emphasizes a particular passage from the Bible, Matthew 11:28-30, that sheds light on Jesus's hope that his followers adopt his lifestyle: "Come to me, all you who are weary and burdened, and I will give you rest. Take my yoke upon you and learn from me, for I am gentle and humble in heart, and you will find rest for your souls. For my yoke is easy and my burden is light."
"An easy life isn't an option; an easy yoke is."
Matthew 11:30: "For my yoke is easy and my burden is light." A yoke is a beam that rests across the shoulders of a pair of oxen, enabling them to pull weight. Comer argues that Jesus is saying that he's figured out a method—symbolized by the yoke—to make life more bearable. You can achieve this same result by mimicking his method.
"The solution to an overbusy life is not more time. It's to slow down and simplify our lives around what really matters."
Comer argues that you can prioritize meaningful experiences and commit to a life free of rushing by following the lifestyle of Jesus. According to the Bible's four gospels—which amount to Jesus's biography—Jesus had a lively lifestyle, not a rushed one.
First, according to Comer, you can mimic Jesus's lifestyle by slowing the tempo of your daily life. In addition, you should slow down for a full day every week—the Sabbath. This day provides an opportunity to take a break from your usual, rushed routine (such as work and chores) so you can engage in slow-paced, meaningful, and spiritual experiences.
"Attention is the beginning of devotion."
According to Comer, rushing also harms relationships, including your connection with God. Meaningless activities snatch your attention away from spiritual practice. Your prayers start getting shorter, you begin skipping church, and your nightstand Bible starts to collect dust.
The Ruthless Elimination of Hurry Quotes From John Mark Comer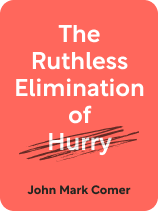 ———End of Preview———
Here's what you'll find in our full The Ruthless Elimination of Hurry summary:
Our cultural obsession with rushing and how it's harmful in many ways
How to stop rushing by deepening your Christian spiritual practice
How to carve out more time for your spiritual practice