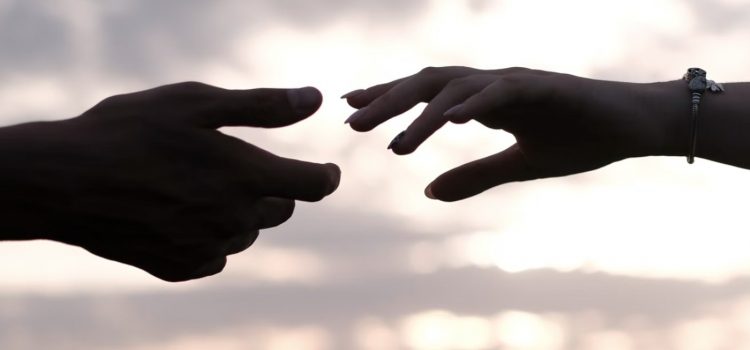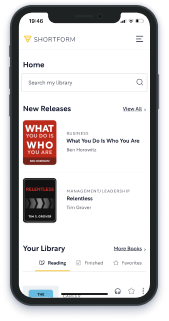 This article gives you a glimpse of what you can learn with Shortform. Shortform has the world's best guides to 1000+ nonfiction books, plus other resources to help you accelerate your learning.
Want to learn faster and get smarter? Sign up for a free trial here .
Have you read Sally Rooney's novel Normal People or watched the Hulu adaptation series? What are books you should read if you liked Normal People?
Released in 2018, Normal People follows the relationship between teenagers Marianne and Connell from secondary school into college. The novel and television series adaptation has received wide critical acclaim for its representation of complex relationships and exploration of power dynamics and communication.
Here are a few books to pick up if you enjoyed Normal People, from self-help books to fictional stories.
Relationship/Self-Help Books
At the core of Normal People is Marianne and Connell's rocky relationship. They have an on-again, off-again relationship that is never exclusive and is only labeled as a friends-with-benefits relationship. The novel switches from both Marianne and Connell's points of view, giving insight into their deepest thoughts and feelings about their relationship. It can be frustrating for a reader to know that Marianne and Connell want the same thing for each other, but they don't communicate these feelings to each other.
That being said, maybe their story resonated with you because you're in the same boat, or you want to know how they could have fixed their relationship and improved their lives. Let's look at three self-help and relationship books that can help you understand Marianne and Connell (or yourself) just a little bit better.
The Six Pillars of Self-Esteem
TITLE: The Six Pillars of Self-Esteem
AUTHOR: Nathaniel Branden
TIME: 66
READS: 67.2
IMG_URL: https://www.shortform.com/blog/wp-content/uploads/2022/06/the-six-pillars-of-self-esteem-cover.png
BOOK_SUMMARYURL: the-six-pillars-of-self-esteem-summary-nathaniel-branden
AMZN_ID: XYZ

The overarching theme in Normal People is a lack of self-esteem and the issues that arise from it. Both Marianne and Connell suffer from low self-confidence, which makes them constantly sabotage their relationship. In high school, Marianne is beaten down by her family members and has no friends, so she develops the idea that she is abnormal. Connell has popular friends but doesn't feel like he fits in with them. These roles switch in college, but the protagonists are still deeply insecure human beings who don't feel comfortable socially or personally.
Normal People is pretty spot-on with how complex insecurities can be, which is why many people relate to it. People looking to improve their self-esteem should read The Six Pillars of Self-Esteem. Psychotherapist Nathaniel Branden answers everything you need to know about self-esteem, such as what it is, how other people affect it, and how to develop it. Branden also examines the role external influences play on your self-esteem, and how you can influence others' self-esteem with the right behaviors.
Crucial Conversations
TITLE: Crucial Conversations
AUTHOR: Kerry Patterson, Joseph Grenny, et al.
TIME: 41
READS: 40.9
IMG_URL: https://www.shortform.com/blog/wp-content/uploads/2020/01/crucial-conversations-cover.jpg
BOOK_SUMMARYURL: crucial-conversations-summary-kerry-patterson-joseph-grenny-mcmillan-switzler
AMZN_ID: B005K0AYH4

The biggest reason Connell and Marianne never worked out is because of their poor communication. In high school, their relationship ends terribly because Connell is too embarrassed to date her openly. Maybe if he had been honest with his friends about his love for Marianne, it would've ended differently.
One particular instance in college is when Connell loses his job and can't pay his rent through the summer. He wants to move in with Marianne but believes it'd be intruding to ask. Instead, he gives up on their relationship, thinking Marianne doesn't want him to live with her, and tells her they should see other people. Later on, Marianne confirms with him that if he had asked to stay at her place over the summer, she'd have agreed and they would still be together.
Marianne and Connell, like many others, avoided important conversations and just assumed what the other person was thinking. For people who relate to communication struggles in a relationship, Crucial Conversations is for them. Crucial Conversations is all about being open and honest, even in uncomfortable situations. You'll learn how to be comfortable with difficult conversations and how to handle them with dignity and respect. After reading this book, you won't be making the same mistakes as Marianne and Connell, and your relationships will improve significantly.
It Didn't Start With You
TITLE: It Didn't Start With You
AUTHOR: Mark Wolynn
TIME: 17
READS: 51.3
IMG_URL: https://www.shortform.com/blog/wp-content/uploads/2022/06/it-didn-t-start-with-you-cover.png
BOOK_SUMMARYURL: it-didnt-start-with-you-summary-mark-wolynn
AMZN_ID: XYZ

Normal People touches on the subject of abuse in Marianne's life. We learn that Marianne's father abused her mother before his death, and now the cycle continues with Marianne's brother abusing her. What's worse is that her mother doesn't step in to defend her daughter, showing that her son has all the power in the household. Marianne's lack of a support system, along with being bullied at school leads her to believe she isn't worthy of love.
In her adult years, this starts to continue into her own relationships. Other than Connell, all of her boyfriends either verbally or physically assault Marianne. It also starts to manifest in her sex life, as she shows interest in a BDSM relationship where she urges to be dominated.
But despite Connell telling her otherwise, she still thinks she deserves the abuse. It Didn't Start With You is for all the Mariannes in the world who don't understand their trauma and how it manifests into their adult lives. In It Didn't Start With You, Mark Wolynn says that generational trauma can predispose you to emotional and physical distress. This self-help book asks readers to try out language-based therapy—answering a series of personal questions and following the clues that surface in responses. It Didn't Start With You can help you uncover the trauma of your past to heal and move beyond it.
Fiction Books
Other than self-help/relationship books, there are plenty of fictional stories that will satisfy you if you like Normal People. The books below all exhibit Normal People's tone with intense tales of heavy romance and the human experience. In addition, they rely more on characterization rather than the plot, but it makes for a relatable experience.
Conversations with Friends
If you like Normal People, it's best to check out Sally Rooney's other works. Her debut novel Conversations with Friends deals with similar themes of complicated relationships and love, and the author's voice shines in this book as well.
Conversations with Friends is written from the perspective of 20-year-old Frances, an aspiring writer in Dublin at university. She and her ex-girlfriend, Bobbi, clearly complete each other even as platonic friends, but things get messy when they get involved with an older couple. Melissa is a famous photographer who welcomes the girls into their lives and her bored actor husband Nick begins an affair with Frances. Bobbi and Melissa also grow closer, entangling the four lives in a story of personal growth and romance.
Call Me By Your Name
While Marianne and Connell try to be friends during their college years, they each have their adventures in Italy. Connell and his roommate backpack through Europe and meet up with Marianne at her family cottage in Italy. The vacation ends in disaster, with Marianne's boyfriend Jamie provoking an argument with her, but the Italian villa setting is a dream vacation location.
Call Me By Your Name is also an Italian summer adventure filled with romance and desire. In recent years, it's risen in popularity thanks to its film adaptation starring Timothée Chalamet and Armie Hammer. But the book by André Aciman is worth the read, especially if you enjoyed Rooney's articulation of painful love and human relationships. Call Me By Your Name follows 17-year-old Elio who visits Italy with his family in the 1980s. Almost immediately, Elio is attracted to his father's graduate student Oliver. They try to ignore their attraction to each other, but fall in love and have a summer fling.
As a coming-of-age romance story, it shows how young people are easily encaptured and affected by love, and the heartbreak that endures when things don't go right.
Tender
Normal People is set in Ireland, primarily in Dublin and the fictional town of Carricklea, County Sligo. If you feel at home reading Irish stories, you should pick up Belinda McKeon's Tender. This time though, we're heading back to the late 90s in Dublin.
Tender centers around Catherine, a student at Trinity College (the same college Marianne and Connell attend), and James, an artist. Like Marianne, Catherine is sheltered and shy, whereas James is adventurous and charismatic. James wants to expose Catherine to a world of possibilities in the happening city of Dublin. But much like how Marianne and Connell switched popularity roles in college, Catherine and James do the same. Once Catherine opens herself up to new experiences, James realizes that he can't truly be himself in Dublin.
Tender takes a much darker turn, separating itself from the lighthearted slow pace of Normal People. Yet, it's still about how people change in relationships and the impact relationships have on life-changing decisions.
Final Words
Have you read any of these books? If you have, leave your thoughts in the comments below, in addition to any other book recommendations for readers who liked Normal People.
If You Like Normal People, Read These 6 Books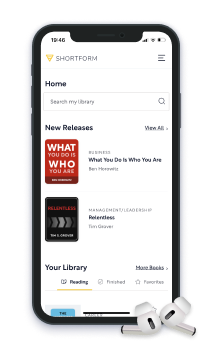 Here's what you'll get when you sign up for Shortform :
Complicated ideas explained in simple and concise ways
Smart analysis that connects what you're reading to other key concepts
Writing with zero fluff because we know how important your time is