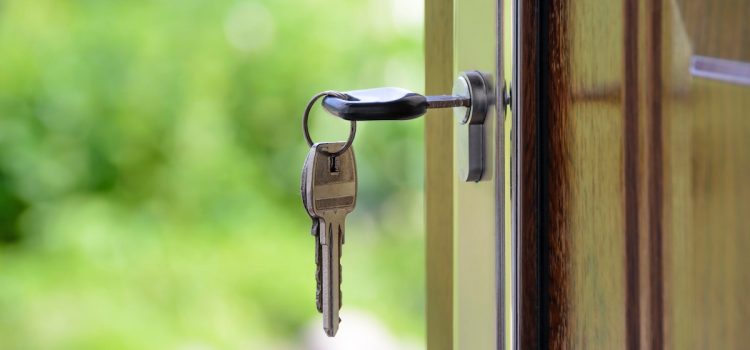 This is a free excerpt from one of Shortform's Articles. We give you all the important information you need to know about current events and more.
Don't miss out on the whole story. Sign up for a free trial here .
How have mortgage fees changed? How will the new mortgage fees affect you? Why has the new framework come under scrutiny?
As of May 1, US homebuyers may pay a little more or a little less in mortgage fees depending on their credit score—and a lot of people are unhappy about the news. New mortgage fee adjustments have stirred up a controversy and put the agency responsible for the changes on the defensive. 
Read on to learn about the new framework, including who the mortgage fee adjustments apply to.
What to Know About the New Mortgage Fees
If you're in the market for a new home in the US, starting this month you may pay a little more or a little less in mortgage fees depending on your credit score—and you might be surprised at which scores lead to lower fees. What's behind these new mortgage fees? Which Americans will pay higher and lower fees? Who opposes and supports the fee changes—and why? We'll examine experts' views on these questions.
Who Do the New Fees Apply To?
The new mortgage fees apply to anyone with a Fannie Mae or Freddie Mac loan, regardless of lender.
Fannie Mae and Freddie Mac are home mortgage companies created by the US Congress in 1938 and 1970, respectively, to provide liquidity (access to funds) to banks, savings and loans, and mortgage companies that give out loans to finance housing. They're regulated by the Federal Housing Finance Agency (FHFA)—a privately held, quasi-governmental entity called a Government Sponsored Enterprise (GSE).
Fannie and Freddie's share of the mortgage market made up close to 60% of all new mortgages during the pandemic.
What's the New Fee Framework?
FHFA's new structure adjusts upfront fees—costs that homebuyers pay when they close on a property. The fees are assessed based on borrowers' "risk characteristics," including credit scores and down payments. Under the new mortgage fee framework:
Many Americans with higher credit scores or large down payments will see fees fall or stay flat—but some will pay higher fees. However, these borrowers will still pay less than people with lower credit scores.
Americans with lower credit scores will pay less on fees than before May but still pay higher fees than borrowers with higher credit scores.

Borrowers with credit scores over 780 currently pay a 0.4% fee for loans worth 75% to 80% of the home price, while those with credit scores below 640 pay a 2.8% fee on the same mortgage.
Fee Adjustment Plan Critiques
Some housing finance experts and Republican leaders have pushed back on the FHFA's new mortgage fee adjustment plan.
David Stevens, former Mortgage Bankers Association CEO and Obama administration FHFA commissioner, says he supports the FHFA director's goal of bringing first-time homebuyers into the market, but he disagrees with the unprecedented move to raise fees on borrowers with higher credit scores to (he says) compensate for the loss of income the FHFA will experience from lowering fees for borrowers with lower credit scores. He argues that the agency shouldn't change the risk-based pricing used since Fannie Mae and Freddie Mac's inception, and instead explore alternate strategies to level the playing field for first-time homebuyers.
In May, elected and high-level Republican officials tweeted and sent a letter to President Biden about the fee adjustment policy, alternately calling it "an abuse of power by the Biden Administration" and "a middle-class tax hike" to subsidize high-risk borrowers. No evidence exists that the President or White House has pushed for or supported the changes.
FHFA's Response
FHFA Director Sandra Thompson contends that the fee adjustment plan is fair:
FHFA is not charging borrowers with higher credit scores higher fees to compensate for borrowers with lower credit scores.
Fees for many borrowers with higher credit scores or larger down payments will decrease or remain the same.
The new mortgage fee structure doesn't incentivize borrowers to make lower down payments in pursuit of lower fees. In fact, borrowers with down payments of less than 20% of the home's value have to pay for mortgage insurance—a cost added to fees that Fannie and Freddie charge when considering borrowers' total costs. As a result, people with lower credit scores will continue to pay higher fees than those with higher scores—they'll just be penalized less than they were before May.
How the New Mortgage Fees Will Affect Homebuyers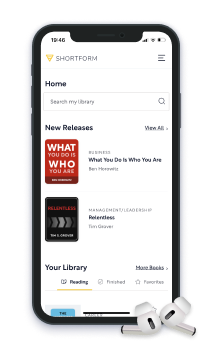 Here's what you'll get when you sign up for Shortform :
Complicated ideas explained in simple and concise ways
Smart analysis that connects what you're reading to other key concepts
Writing with zero fluff because we know how important your time is