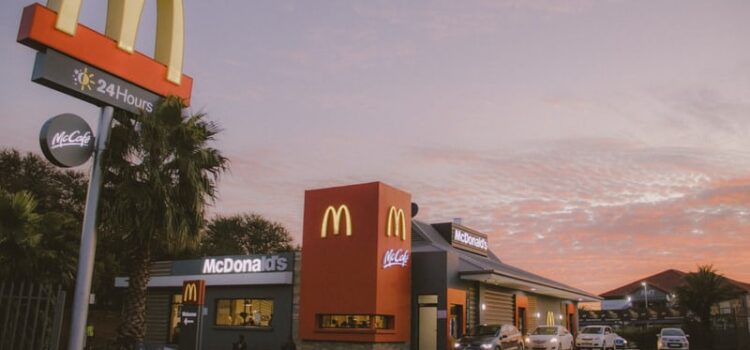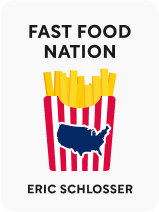 This article is an excerpt from the Shortform book guide to "Fast Food Nation" by Eric Schlosser. Shortform has the world's best summaries and analyses of books you should be reading.
Like this article? Sign up for a free trial here .
What are McJobs? What are the issues with jobs in the fast food industry, like McJobs at McDonald's?
Jobs at McDonald's are often referred to as "McJobs." And since the whole goal of McDonald's is to have high production with minimal cost, this applies to their human workforce as well.
Read more about McJobs and how McDonald's helped create the underpaid workforce.
The Issues With McJobs
The fast food industry has standardized, commodified, and homogenized the skillset of the country's labor force. Going back to the early days of the McDonald brothers' "Speedee Service" system, fast food has employed a low-skill, low-wage system of labor that keeps costs—and therefore, consumer prices—to a minimum. By minimizing the level of human skill that goes into food preparation, fast food leaders have at their disposal a workforce that is cheap, easy to replace, and easily controlled.
And they are always finding new ways to keep their employees from gaining any leverage in the workplace. Automatic condiment dispensers, robotic sensors at drive-throughs, digitized timers for cooking french fries, and other technological innovations ensure that McDonald's and other fast food giants get maximum efficiency out of their employees, with paychecks as low as possible. These are often referred to as "McJobs" both in and outside of McDonald's.
Commodified Product, Commodified Workforce
Anyone who's been inside a fast food restaurant can't help but notice that the workers behind the counter are disproportionately young—often teenagers.
(Shortform note: According to The Atlantic, over 60 percent of the fast-food workforce is under 24).
That's no coincidence. With McJobs and others, the industry wants a workforce that is unskilled and willing to accept low pay. From the view of the fast food executives and franchisees, teenagers are the ideal candidates for these jobs. But the teenagers themselves are ill-served by this arrangement. Working long hours at fast-food restaurants has a negative effect on their education and takes away from more meaningful opportunities for enrichment. These teenage fast food workers neglect their schoolwork and eschew after-school sports and activities. Research has shown that people this age who work more than twenty hours per week are at a higher risk of dropping out of school, permanently stunting their life prospects.
Quantity is the key to how McDonald's and Burger King operate, not quality. Getting maximum production out of the workforce, maximum speed and volume of product output, is how they make money. With the right technology and system of management, even a small number of unskilled workers can churn out a high level of goods on the cheap.
The fast food chains have taken almost all skill and talent out of food preparation. At McDonald's, nearly all of the buns, patties, and fries arrive at the restaurant frozen. All the employees need to do is thaw it, assemble it, and serve it. Every step of this process is painstakingly laid out in a four-pound manual known as "the bible" that employees are told to follow to the letter, no exceptions. The point is to achieve total uniformity of the product. This level of control and standardization—from where the supplies come from to how the food is prepared to how it is presented—is why a Big Mac tastes and looks the same everywhere, from Boston to Beijing.
Naturally, the employees who work McJobs in such a system are highly interchangeable, mere cogs in a machine. In addition to teenagers, fast food chains are also major hirers of recent immigrants (including many undocumented people), the handicapped, and the elderly. With low skill-sets and little leverage in the labor market (and with undocumented immigrants in particular being at a disadvantage due to their legal status and the language barrier), these groups make for pliant, reliable, and easily replaceable workers.
McJobs: The Truth About Working at McDonald's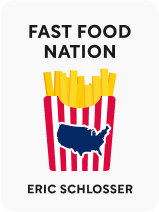 ———End of Preview———
Here's what you'll find in our full Fast Food Nation summary :
How the fast food industry reshaped the American economy
How fast food marketing is manipulating you
Why the rise of fast food has destroyed family farms across America