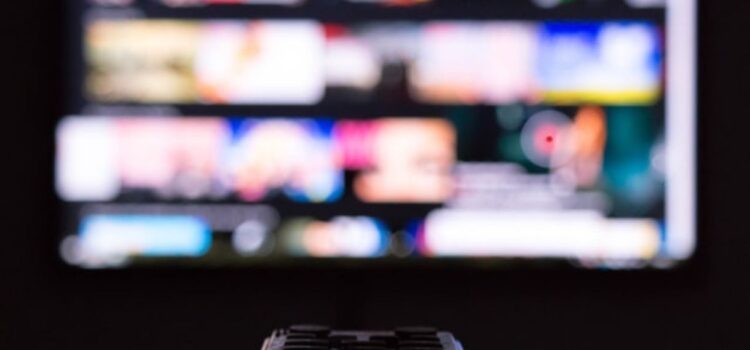 Is watching the news bad for you? What are the psychological effects of watching graphic news content?
In late January, the killing of Tyre Nichols was made available to the public through security camera video of the fatal beating. However, many debate the pros and cons of watching graphically violent videos in the news.
Read on to learn about the effects of watching graphic news content and if it's bad for you.
Is Watching the News Bad for You?
In late January, security camera video showing the fatal beating of Tyre Nichols by police in Memphis was made available to the public. It has been widely viewed since. The Washington Post asked its readers to consider whether we have a "moral duty" to watch this and other similar graphically violent videos. Clearly, such a video is crucial for accountability and criminal investigation. But does it need to be made public? Is watching the news bad for you or are there any positive sides to consuming graphic news content?
In this article, we'll examine the pros and cons of graphically violent news media content, addressing the following questions:
What positive and negative effects does graphically violent media content have on society and individuals?
Why do we feel compelled to view it, even when it evokes disgust and horror in us?
What Good Does Graphic News Content Do?
On the positive side, having videos of crimes contributes to accountability for the perpetrators and justice for the victims of those crimes. This is why police officers are increasingly required to wear body cameras, and surveillance cameras are ubiquitous in public spaces. 
But journalists also point to the positive effects that such footage can have on society by shaping public perception of events. Watching the news isn't necessarily bad for you when you consider that looking tragedy in the face can motivate us to care about it. A few widely publicized photos and videos of human tragedy have potentially shaped human history. For example, the video of the murder of George Floyd in 2020 sparked the biggest racial justice protests in the United States since the Civil Rights era. The Black Lives Matter movement might have never gained the traction it did if so many people hadn't seen the video of Floyd's death.
A University at Buffalo study concluded that violent news videos can be moral motivators. Researchers say the findings suggest that when people are exposed to graphic portrayals of tragic events, they show an increased desire for humanitarian and military intervention in such events. This suggests that exposure to this imagery could influence the way people vote on social policies or engage with social justice causes. But other studies suggest it could also be desensitizing and traumatizing us.
What Harm Does Graphic News Content Do?
On the negative side, watching the news can be bad for you when it negatively impacts your mental health. Psychological studies have shown that there are potentially harmful effects of viewing graphically violent news images. These harmful effects include:
Desensitization: Psychologists suggest that over-exposure to graphic media can cause people to become desensitized to it. And even if we're emotionally affected by it, feeling that righteous indignation could be causing people to feel as though they're doing something about it, rather than actually doing anything. This could create complacency, rather than motivation and action.
Indignity for the victims: These graphic photos and videos are a sort of voyeurism of the worst moments of the victim's life, thereby tarnishing their memory with indignity. It was for this reason that friends of Tyre Nichols widely shared a video montage of him happily skateboarding, to combat the effects of the security camera footage. The skateboarding video was meant to show Nichols at his best, allowing the public to see him as friends and family knew him, rather than just viewing him as an example of another tragedy.
Is Watching the News Bad for You? Pros & Cons of Graphic Content