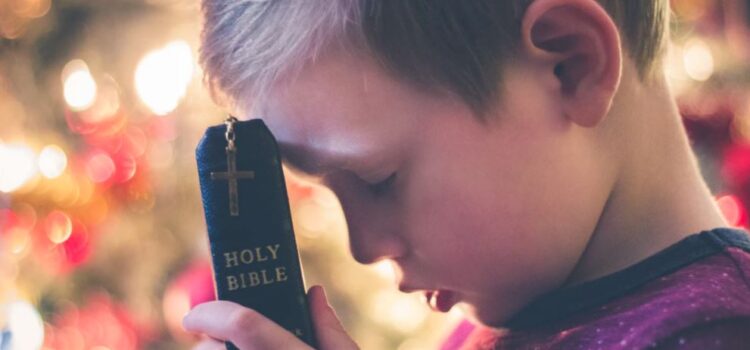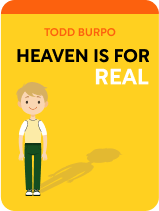 This article is an excerpt from the Shortform book guide to "Heaven Is For Real" by Todd Burpo. Shortform has the world's best summaries and analyses of books you should be reading.
Like this article? Sign up for a free trial here .
What repercussions did the Burpo family face after going public about Colton's story? What was the Heaven Is for Real controversy?
Todd Burpo went public about Colton's visit to Heaven in 2007, four years after Colton's visit. Since then, the Burpos have been berated with questions and criticism. This eventually led to the Heaven Is for Real controversy.
Read on to find out more about the Heaven Is for Real controversy.
The Burpos Share Their Story
On January 28th, 2007, Todd publicly spoke about Colton's experience for the first time while giving a sermon at a Colorado Springs church. The sermon's theme was people without faith. Todd described how his faith had wavered when Colton was sick, but it had grown again when he heard about Colton's heavenly experiences.
Sharing Colton's experience with the world had—and continues to have—numerous consequences for Todd and the rest of the Burpo family including the Heaven Is for Real controversy:
People now approach Todd with difficult questions about the afterlife. For instance, one woman asked him whether Colton had seen her stillborn child in heaven. Todd did his best to reassure the woman by telling her that since his miscarried daughter was in heaven, there was every reason to believe her late child was, too.
People frequently ask Todd: Why Colton? Why did Jesus choose him to have this experience over other sick children? Todd still isn't sure. Maybe it was to help him and Sonja come to terms with their miscarriage or help Todd's family grieve Pop?
People share stories about other heavenly experiences with the Burpos. For instance, shortly after Todd's first sermon about Colton, a congregation member sent the family a link to a news story about a 12-year-old girl from Idaho who'd been having visions of heaven for eight years. The girl had painted a picture of Jesus based on her visions. When shown the portrait, Colton stated that it was an accurate depiction.
The Burpos have to relive the traumatic experience of their son's illness each time they tell his story. Doing so often brings them to tears. However, they still consider telling Colton's story worth it, since it brings hope to others—for instance, by reassuring them that there is an afterlife.
The Burpos now spend a lot more time thinking and talking about heaven. They visualize what it's like, and feel confident that they'll see it one day.
At the time Todd finished writing Heaven is for Real, Colton was about to turn 11. He hadn't experienced any more major health struggles and hadn't revisited heaven. However, he remembered his first trip in great detail, and he was still adamant that heaven is for real.
The Heaven Is for Real Controversy
Heaven is for Real drew widespread media attention following its publication. The book debuted at number 3 in the New York Times's non-fiction bestseller list, and many readers hailed it as faith-affirming.
However, Colton's narrative has been met with some skepticism and Heaven Is for Real controversy. For instance, some critics have questioned how Colton could have visited the afterlife when there's no medical evidence that he died during his two surgeries.
The Heaven Is for Real controversy intensified in 2015 when a teenager who'd made claims similar to Colton's admitted that he'd lied. In the wake of this scandal, Colton—then aged around 16—posted a statement on his website, acknowledging that some people doubted he was telling the truth. However, he stands by his narrative.
The Heaven Is for Real Controversy: Was It Fake?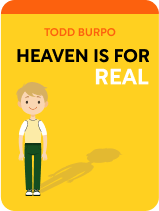 ———End of Preview———
Here's what you'll find in our full Heaven Is For Real summary :
Why 4-year-old Colton Burpo believed he had visited Heaven
What Burpo saw during his time in Heaven, including proof it was real
How the experience strengthened the faith of the Burpo family