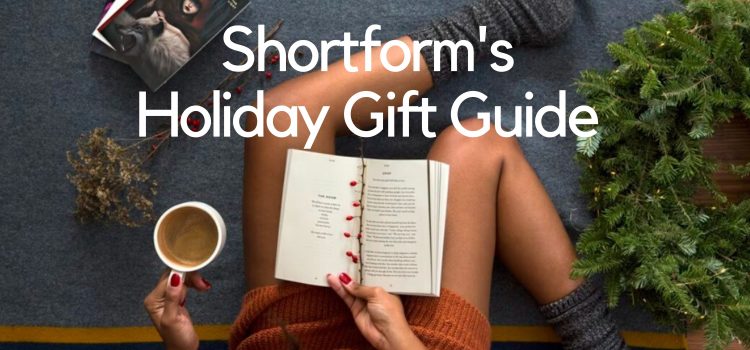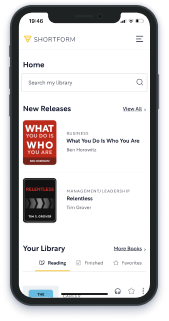 This article gives you a glimpse of what you can learn with Shortform. Shortform has the world's best guides to 1000+ nonfiction books, plus other resources to help you accelerate your learning.
Want to learn faster and get smarter? Sign up for a free trial here .
What should you buy the book lover in your life for Christmas? What are the best gifts for bookworms that aren't just more books?
You might think the perfect Christmas gift for a book lover is a book. But trust us when we say that they most likely have shelves of books they still haven't read. So, why not buy them something different this Christmas?
From floating bookshelves to Jane Austen doormats and a book summary subscription, we've pulled together the most unique gifts for bookworms this Christmas.
Shortform Subscription
What is a bookworm's biggest problem? We can safely say it's having too many books to read in too little time. Almost 130 million books have been published in history, and an avid reader will only get through about 6000 throughout their whole lives.
With a Shortform subscription, you can get the essential ideas from 1000+ non-fiction books in a fraction of the time it would take to read the whole book. Or, our comprehensive book guides can give you a taste of whether you'd like to read the whole book afterward or if you've gotten everything you need already. This way, you get all the key information and ideas from more books in less time.
This makes the perfect gift for the book lover in your life because it will help them get through their "to-do" shelf much quicker.
For a 5-day free trial, click here.
Subscription Boxes
Subscription boxes are a great gift for bookworms this Christmas, as they're full of exciting, extra surprises you just don't get from a book alone:
Hot Drinks
A good cup of tea (or coffee!) is an essential reading companion. Without it, reading just doesn't feel as cozy. As Anthony Trollope quite rightly said, "what on earth could be more luxurious than a sofa, a book, and a cup of coffee?"
Here is everything your bookworm needs to make the perfect hot drink to complement their reading. You could make them a hot-drink gift basket, or could alternatively buy the gifts separately:
For hungry readers, we have a selection of literary snacks that will perfectly accompany a hot drink. Try these Literary Fortune Cookies—or alternatively, The Little Library Cookbook, with over 100 literary-themed recipes to choose from.
For something a little stronger, this Tequila Mockingbird Cocktail Recipe Book has everything you need to make drinks with a literary twist. Your book lover can pour themselves a Romeo and Julep, or A Rum of One's Own to accompany their favorite book.
Reading Accessories
Make reading easier by gifting your book lover one of the following reading accessories. From getting books wet in the bath, to constantly losing their reading glasses, these gifts will solve some of your bookworm's biggest problems:
Personalized Gifts
Nothing quite shows someone they're special like a gift made just for them, so the more personalized the better! Your book-loving loved one will appreciate the time and effort you put into giving them a truly unique gift. The following gifts are all from Etsy:
A final personalized gift idea is a Keepsake Book, which allows you to record meaningful moments and memories in a personalized book. It's the perfect book to add to the shelves of a sentimental bookworm.
Bookmarks
Is the bookworm in your life always folding pages or using old receipts to mark where they are in a book? Make sure they never lose their place again by buying them one of these beautiful bookmarks:
Bookish Candles
Candles always make Christmas seem that much more magical and cozy. Help your book lover set the mood this year with our selection of bookish candles:
Pens, Pencils, and Highlighters
For the bookworm who likes to annotate and make notes, these pens, pencils, and highlighters are must-haves:
Jewelry
For beautiful, literary-themed jewelry, look no further. Here are the bookish rings, earrings, necklaces, and bracelets we recommend as gifts for bookworms:
Games and Entertainment
For the bookworm who likes a bit of fun, these book-related games and gimmicks are great gift ideas:
Reading Journals and Diaries
Chances are your book lover is also a stationery lover—the two tend to go hand in hand. Here are the very best journals and diaries that make great gifts for bookworms:
Home Decor
A book lover loves nothing more than a cozy night in with their books for company. For the perfect surroundings, we've found the best home decor gifts for bookworms:
Wearable Gifts
Here are some great literary clothing ideas to give as gifts, including bookish dresses, scarves, bags, and more:
Conclusion
We hope our holiday gift guide has helped you to find the perfect gift for the book lover in your life. From a Shortform Subscription to quirky bookmarks and bookish candles, there are plenty of unique gifts for bookworms that aren't just more books.
Gifts for Bookworms: 50+ Ideas That Aren't Just Books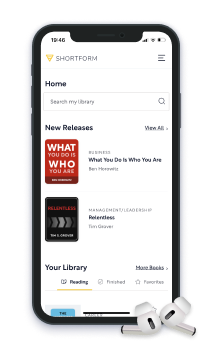 Here's what you'll get when you sign up for Shortform :
Complicated ideas explained in simple and concise ways
Smart analysis that connects what you're reading to other key concepts
Writing with zero fluff because we know how important your time is