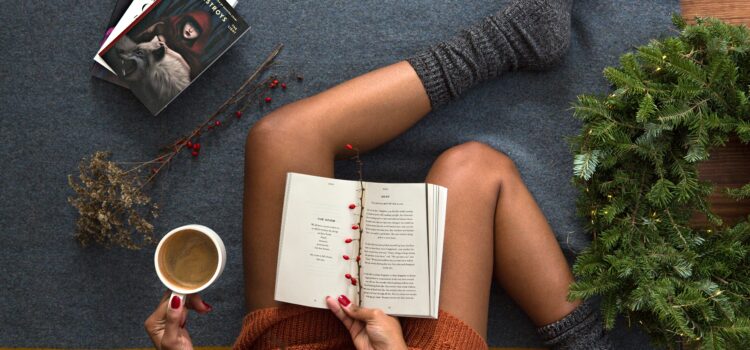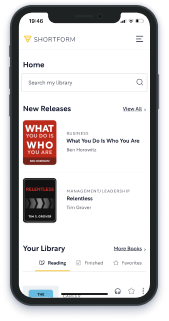 This article gives you a glimpse of what you can learn with Shortform. Shortform has the world's best guides to 1000+ nonfiction books, plus other resources to help you accelerate your learning.
Want to learn faster and get smarter? Sign up for a free trial here .
Are you looking for a list of the best books to give as gifts to help you with holiday shopping? What types of books make good gifts, anyway?
Not only can Shortform help you find the best book for your needs, but our summaries can give you all the info in half the time. Give these books as a gift along with a Shortform subscription, which helps you apply all the best ideas to your life.
Keep reading for the best books in our five favorite categories to help you pick books to give as gifts this holiday season.
Shortform's List of Books to Give as Gifts
Our holiday gift guide is short and sweet; we've taken five books from five of our favorite categories that would make great gifts. These books are tried and true favorites, top sellers, and reads that spark conversation.
You can also check out the complete, thorough lists of best books, which have the top books of every category you can think of.
Best Memoir
Here are our top picks for Memoirs. These books make great gifts for anyone curious about people's lives and how they tell their stories.
Educated by Tara Westover
In this New York Times bestseller, Tara Westover discusses her childhood with survivalist parents in the mountains of Idaho. Raised to be skeptical of mainstream society, Tara broke away from abuse and neglect and pursued an education, which took her to Harvard and Cambridge. But Tara discovers that leaving is harder than she ever imagined, and begins to question everything—even her memory.
Jeannette Walls and her siblings were raised as nomads, traveling with their parents from one home to the next. The siblings learned to fend for themselves and take care of each other and eventually, one by one, all left their parents behind for new lives in New York. But when Jeannette encounters her homeless mother in the city, her world comes crashing down. In this memoir, Jeannette comes to terms with her past, and how it shaped her.
Trevor Noah was born in Apartheid South Africa to a Black Xhosa mother and a white Swiss father. His mother hid him for most of his early childhood, knowing that his existence meant jail and that Trevor would be taken away. But when Apartheid ends, Trevor and his mother set out into the world to discover new opportunities. This is the incredible true story about how Noah went from a baby born in an illegal relationship to the host of The Daily Show is a New York Times bestseller.
Becoming by Michelle Obama
With humor and unflinching honesty, Michelle Obama chronicles her life from the South Side of Chicago to the White House. Becoming details Michelle's career and her work as a champion for women and girls all while pushing the limits of storytelling and memoir.
At age 36 and finally nearing the end of his training as a surgeon, Paul Kalanithi is diagnosed with stage IV lung cancer. This heart-wrenching book details his final years, working to maintain dignity, make sense of his diagnosis, and grapple with the family and life he's leaving behind.
Best Career Guides
These are the best books to give as gifts for people who are looking for career guidance and to find success in the workplace.
This book is an all-time bestseller for a reason. This book will teach you how to get people to like you wherever you go, and how to be a better listener and convincing speaker. This book is a staple for anyone looking to improve their career.
This is about all-time bestseller. This book gives you 7 habits you can break down and easily integrate into your everyday life. The 7 habits can take you as far as you need to go.
Lean In by Sheryl Sandberg
This groundbreaking book by the COO of Facebook discusses the many ways in which women hold themselves back at work, and how they can overcome these boundaries to help find success in the corporate world. Sandberg combines data and personal experience to make a compelling case and offer real-life advice for women looking to get ahead.
Time Ferriss offer unconventional strategies for your career to help you work less and spend more time doing things you enjoy. Rather than working hard and waiting to retire at the end of life, Ferriss proposes several new ideas that can help you maximize your time and money.
What makes a company succeed? For years, James C. Collins wondered about the answer to this questions. He developed a system that can help any company that's just keeping its head above water truly succeed.
Best Self Improvement
These are the best books to give as gifts when you know someone is working on building good habits for the future. With New Year's Resolutions around the corner, they're the perfect books for the holiday season. They also make great gifts for people interested in psychology, or how to apply improvement principles to their career.
The Power of Habit looks at why we do the things we do, and how these habits might be holding us back. You can learn new habits and how to maximize them to live your most effective life with this book.
Viktor E. Frankl's book is both a compelling story and a groundbreaking contribution to psychology. After his time in a concentration camp, Frankl developed logotherapy, which promotes psychological strength by finding meaning in life.
From popular blogger Mark Manson, this book is the self-help guide that defines the younger generations. Instead of promoting positive thinking, Manson instead leans on honesty and humor to help people understand why "giving a f*ck" might actually be the healthiest way to live.
In this New York Times bestseller, Daniel Kahneman explains exactly how we think, and how the way we think varies in different business and personal decisions. Understanding how you think can help redefine the decisions you make.
Mindset by Carol S. Dweck
Stanford psychologist Carol Dweck explains that it's not just talent and hard work that bring success. It all depends on whether we have a growth mindset or a fixed mindset. With the right mindset, anything is possible.
Best Fiction
Fiction is an incredible escape. These classics make great gifts for any fiction lover, and have remained popular throughout the decades. They should be on any fiction lover's reading list, and make great books to give as gifts.
This literary classic follows Scout Finch and her family and their participation in a trial that reveals the true nature of justice, their town, and their lifetime. It's a must-read for any book lover and is one of the most beloved books of all time.
Another timeless masterpiece, this allegorical novel takes place on a farm of overworked, under-appreciated animals. When they overthrow the farm and take it from the farmer, they expect things to improve. But soon a new ruling class moves in, and the animals find themselves struggling once again to survive.
This dystopian novel takes place in the totalitarian state of Gilead, formerly the U.S. The government enforces rigid social roles, especially for women, and enslaves the few fertile women for the sake of the ruling class. The book follows a woman called "Offred" and her fight for survival and freedom.
One of the most beloved books of all time, The Great Gatsby unravels the mystery of a man called Jay Gats, and his plan to reconnect with his long-lost love, Daisy Buchanan.
This international bestseller tells the story of Santiago, an Andalusion shepherd boy who goes on a quest for treasure. But along the way, he find much more—including wisdom, friendship, and the power of following your heart.
Best Books for Kids
And finally, these are the best books to give as gifts for kids in your life. There are a few different reading levels to consider, but all the books on the holiday gift guide encourage reading and imagination.
The Harry Potter series is one of the bestselling children's book series of all time and has inspired generations to believe in magic. With a whole world of Harry Potter out there to discover, the first book in the series is a great place to start.
This children's classic is about Max, who is sent to bed early after he causes havoc while dressed in his wolf suit. Max sets sail to an imaginary island inhabited by wild things like him, and Max goes on the adventure of a lifetime.
This must-read follows an unlikely friendship and an even unlikelier story. E.B. White's classic novel is about compassion, kindness, and bravery when you have everything to lose.
This beautiful book has been interpreted many ways over the years, both as an emblem of selfless love and as a cautionary tale for relationships that are one-sided. It encourages discussion for readers of all ages and can be referred back to whenever you want to think about its important lessons.
This fantastical series follows the Pevensie siblings as they journey to Narnia to fight evil and restore peace. The siblings have adventures beyond their wildest imaginations—and readers will dive right in with enthusiasm.
These books to give as gifts can work for the holidays as well as other occasions. There's never a bad time to gift a book—or a Shortform subscription. Happy gifting!
Shortform's Holiday Gift Guide: Books to Give as Gifts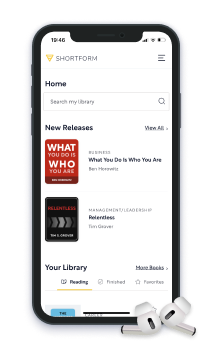 Here's what you'll get when you sign up for Shortform :
Complicated ideas explained in simple and concise ways
Smart analysis that connects what you're reading to other key concepts
Writing with zero fluff because we know how important your time is