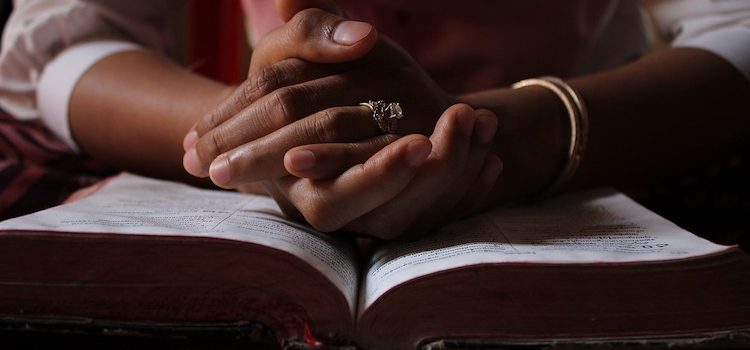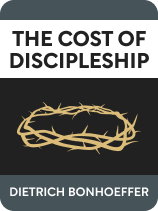 This article is an excerpt from the Shortform book guide to "The Cost of Discipleship" by Dietrich Bonhoeffer. Shortform has the world's best summaries and analyses of books you should be reading.
Like this article? Sign up for a free trial here .
What is the cost of discipleship? What does it mean to follow Christ?
In the classic The Cost of Discipleship, Dietrich Bonhoeffer emphasizes that discipleship is a matter of personal, dynamic obedience to Christ, not to a program of rituals. However, he does draw a blueprint for the general lifestyle of a disciple, based on what Christ taught his original 12 disciples. Four key aspects of a disciple's life that he discusses are humility, self-denial, suffering, and pacifism.
Read more to learn about Bonhoeffer's view of discipleship.
The Cost of Discipleship
What is the cost of discipleship? According to Bonhoeffer, discipleship is a lifestyle. The lifestyle that Bonhoeffer prescribes is difficult. In fact, he acknowledges that it is too difficult for the average, sinful human being. However, he argues that it is not too difficult for a saint, and he asserts that every disciple of Jesus Christ is a saint. If you are a saint, it's only reasonable to expect you to act like one.
Comparing Traditions of Sainthood

Different churches define and administer sainthood differently. Like Bonhoeffer, most Protestant churches regard all true Christians as saints. As such, many of them rarely apply the word "saint," to anyone as a title or description, because it is simply synonymous with "Christian." What makes Bonhoeffer's position somewhat unique is that he argues that it is reasonable to hold every saint (that is, every Christian) to a higher standard of moral conduct than people who do not identify as saints.

By contrast, the Catholic church regards only certain Christians as saints, whom they hold up as examples for the rest of us. Furthermore, the Catholic Church prescribes a rigorous process for declaring someone a saint: First, the candidate must live a life of exemplary moral character, such that, upon her death, the local bishop nominates her for sainthood. Then a committee of church officials conducts an investigation to verify that her conduct and beliefs were truly correct and even exemplary. They must also prove that either she was martyred (killed for her faith) or performed at least one miracle during her lifetime. After this, they must also prove that, since her death, her ongoing intercession in heaven has resulted in at least one miracle. Only after this investigation has been completed will the church declare the person a saint.

Thus, the Catholic view is consistent with Bonhoeffer's expectation of exemplary conduct, but not with his expectation that every disciple should live up to it. Moreover, the formality of the process runs contrary to Bonhoeffer's view of sainthood. In his view, Christ himself makes you a saint as soon as you obey his command to be baptized.

Bonhoeffer might also disagree with the performance of miracles as a criterion for sainthood, since he makes no mention of it (beyond his observation that the original twelve disciples performed miracles at Christ's command). We infer that, to Bonhoeffer, miracles were a matter of obedience (letting God use you as he pleases), not a matter of intercession (convincing God to perform a miracle).

The Orthodox Church takes an intermediate position on sainthood. Like the Catholic church, they regard saints as exemplary Christians, who reflect Christ's character in the way they live, and they are particularly good at intercessory prayer. However, unlike the Catholic church, the Orthodox Church recognizes saints by a relatively informal process: After the candidate passes away, the local church meets to commemorate his life. People who knew him testify to his exemplary conduct, and then the congregation formally recognizes him as a saint by singing or chanting certain liturgy. The orthodox church emphasizes that this ceremony does not make anyone a saint, it simply recognizes people who were already saints because they reflected Christ's character during their lifetimes.

In some ways, this view is much like Bonhoeffer's, but the crucial difference is that in the Orthodox view, sainthood is a lofty ideal to aspire to, while in Bonhoeffer's view, it is the minimum wage for salvation.
Humility
According to Bonhoeffer, discipleship requires humility, so that you can serve Christ without ulterior motives. Following Christ will cost you your pride.
Bonhoeffer notes that Christ may command you to do extraordinary good works, such as selling your possessions to help the poor. But if you become proud of yourself for doing so much good, then, in Bonhoeffer's view, you are no longer serving Christ. Instead, you are now serving your own ego: You are doing good works because it makes you feel good about yourself, not because you are obeying Christ.
Thus, Bonhoeffer warns that to be a true disciple, you must not let yourself become proud—not even proud of the good works you do in obedience to Christ.
Self-Denial
According to Bonhoeffer, discipleship will cost you your comfort, because denying yourself earthly luxuries is a key part of discipleship. In particular, he addresses the relationship between fasting and self-discipline and the virtues of voluntary poverty.
Fasting
Bonhoeffer asserts that severe self-discipline is an indispensable part of discipleship. It takes enormous self-discipline to overpower your selfish human nature so that you can yield to the Spirit and do the will of Christ. According to Bonhoeffer, the only way to develop this level of self-discipline is through voluntary forms of suffering, such as fasting.
Poverty
According to Bonhoeffer, disciples seek to accumulate wealth in heaven, not on earth. The first disciples left all their possessions behind to follow Christ. Moreover, in Matthew 6:19-24, Christ told his disciples, "Lay not up for yourselves treasures upon earth…but lay up for yourselves treasures in heaven…for where your treasure is, there your heart will be also…" In Bonhoeffer's view, if you are obedient to Christ in this life, Christ will reward you with tangible wealth when you arrive in heaven. Bonhoeffer insists that "treasure in heaven" is literal wealth in the afterlife, and not merely a figure of speech, but he does not elaborate on exactly what these treasures are composed of.
Bonhoeffer also proposes that a life unencumbered by earthly wealth frees you from worry. Bonhoeffer observes that accumulating reserves of food, money, and perhaps other supplies seems like a natural way to protect ourselves from the uncertainties of life. However, the more wealth we accumulate, the more we could lose in the event of a disaster. So the more wealth we have, the more we have to worry about.
Suffering
According to Bonhoeffer, suffering is the hallmark of discipleship. Christ came to earth to suffer in our place so that our sins could be forgiven. By following and obeying Christ, we gradually become more like him. Since Christ's earthly life was characterized by suffering, it is only natural that the more we become like Christ, the more we will share in the same kind of suffering that he experienced.
Bonhoeffer clarifies that when he speaks of "suffering" he is not referring to the "natural suffering" that is common to everyone, like catching a cold, getting a toothache, or developing aches and pains as you get older. Instead, he insists that disciples will suffer gratuitous persecution because of their allegiance to Christ.
Pacifism
Bonhoeffer asserts that disciples of Christ should practice strict pacifism. After all, as his disciples, we should model our behavior after his example: Christ loved us enough to die for us, even when we were hostile toward him. Thus, we should love others and treat them with kindness, even when they treat us with hostility.
Bonhoeffer's Call to Withdraw From Government
Finally, Bonhoeffer asserts that discipleship will cost you your civil rights and any political power or governmental office that you hold. As we noted earlier, obeying Christ takes precedence over your job, family, and country. While Bonhoeffer generally advises you to keep your job and continue to support your family when you become a disciple, he says you must withdraw from any position you hold with your government.
Dietrich Bonhoeffer: What Is the Cost of Discipleship?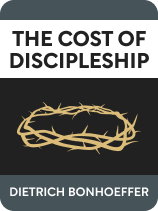 ———End of Preview———
Here's what you'll find in our full The Cost of Discipleship summary :
Why Dietrich Bonhoeffer believed the church made discipleship too "easy"
Why getting into Heaven will cost you a lot more than you thought
Bonhoeffer's design for real Christianity