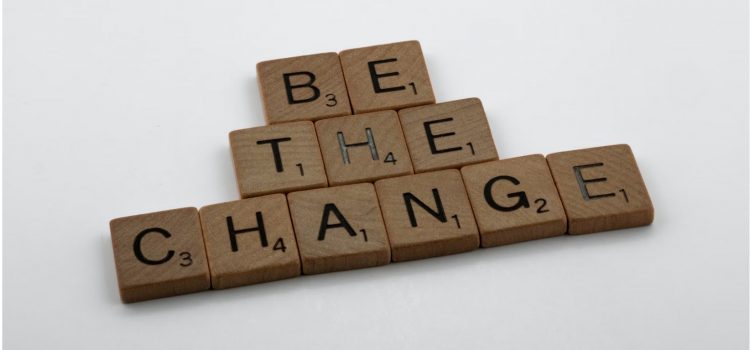 What are some proven ways to feel better about yourself? Which ways do psychologists recommend?
In his book, Learned Optimism, Martin Seligman suggests three ways to feel better about yourself by focusing on others. Seligman says that, by focusing your attention outward, you can feel better about yourself on the inside.
Read on to learn Seligman's three actionable ways to feel better about yourself.
How to Feel Better About Yourself
One of the first ways to feel better about yourself right now is to decenter yourself, according to Martin Seligman. He says you should try to focus less on your personal experiences and focus more on what you can contribute to society. The first is to make concrete, positive changes in the world around you, which we'll discuss in the next subsection. The second way is to practice learned optimism.
Help Yourself by Helping Others
Given that pessimism is, by definition, the belief that your actions don't matter, Seligman suggests a number of ways to feel better about yourself to prove that your actions do matter—that you have the power to make positive changes in the world.
Way #1: Give Away Money
Don't just donate to a charity; find worthy recipients and give them the money yourself, so that it's your actions making a difference. Also, make sure to keep track of how the money gets used, so you can see the long-term impacts. If you have children, encourage them to do this as well.
(Shortform note: Donating money doesn't just make you feel better about yourself, it can improve your physical health as well. Most notably, people who regularly give to others have lower blood pressure, meaning they have less chance of heart disease and stroke, and on average enjoy longer lifespans.)
Way #2: Give Back to Your Community
According to Seligman, one way to feel better about yourself is to pick one day a week to give up something you do for personal pleasure—like reading or going out to the movies—and instead use that time to help your community in some way. For example, you might pick up litter, do volunteer work, or run a weekly community event.
(Shortform note: Volunteering and getting involved in the community are known to have many health benefits, both physical and mental. For one thing, it can be a chance to get out and get some exercise, or to use skills and knowledge that you might not otherwise have the chance to (for example, by tutoring someone in math). Studies have shown that Seligman is correct about the mental health benefits of community service as well: People who are active in their communities have overall higher life satisfaction, lower rates of depression, and stronger social relationships.)
Way #3: Therapeutic Letter Writing
The final way to feel better about yourself is to practice therapeutic letter writing. According to Seligman, you should write to people whom you're especially impressed by or unhappy with. Additionally, write letters to local politicians and other community leaders who are in a position to make positive changes. By doing so, you'll make your voice heard and help push the changes you want to see in your community.
(Shortform note: Interestingly, writing letters—even letters you never plan to send—is an established technique in psychology to help you recognize and confront strong feelings. Writing a letter forces you to organize and express your thoughts in a coherent way, which helps you to understand and come to terms with what you're actually feeling. Also, writing a resentful letter is simply an effective way to vent; to get the feelings out so that you can move past them. In short, whether you do as Seligman says and actually send the letters, or just write them for your own benefit, this is an effective way to improve your mood and stop dwelling on your pessimistic thoughts.)
3 Ways to Feel Better About Yourself, Based on Psychology