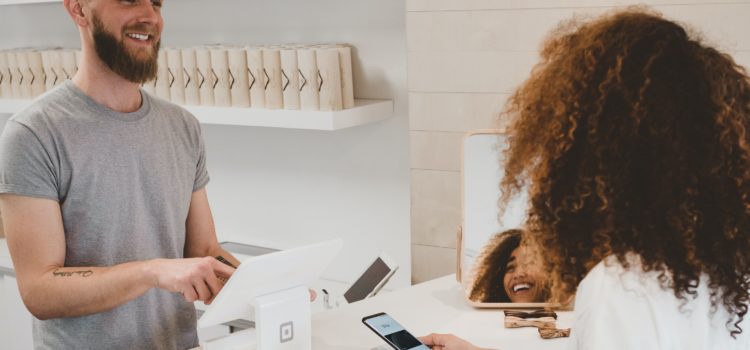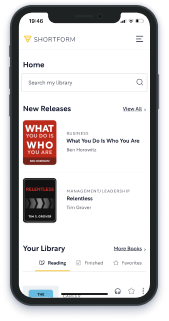 This article gives you a glimpse of what you can learn with Shortform. Shortform has the world's best guides to 1000+ nonfiction books, plus other resources to help you accelerate your learning.
Want to learn faster and get smarter? Sign up for a free trial here .
Do you work in customer service? Do you own a customer-facing business? How can you improve your communication skills?
Exceptional customer service is the key to a business's success. If you want customers to buy your products, they need to feel supported at every step of the sales process.
Build long-term relationships with consumers with these customer service books.
Books to Improve Customer Interaction Skills
The most important aspect of customer service is talking to consumers. If your communication skills aren't up to par, then you won't have much luck convincing people to buy your product. To ensure you're ready for any conversation that comes your way, read these essential communication books.
People who are comfortable in social situations have the best chance of establishing beneficial relationships and creating opportunities for personal and professional success. Unfortunately, many people struggle with social situations and don't know how to confidently approach and talk to others. Their discomfort prevents them from creating new connections and they miss out on enjoying opportunities that spring from social and professional relationships.
In How to Talk to Anyone, Leil Lowndes presents practical techniques to help you overcome social discomfort and confidently develop new connections. Her book walks you through her techniques for mastering the art of conversing with anyone. You'll come away knowing how to:
Appear more likable without saying a word
Confidently approach people you want to talk to
Feel at home in any social context
Encourage meaningful conversations
Never Split the Difference: Negotiating as if Your Life Depended on It, by Chris Voss (with co-writing assistance from Tahl Raz) aims to provide a comprehensive guide to negotiating theory and strategy, giving you the tools you need to negotiate successfully.
Voss's thesis is that good negotiation happens on the emotional level of the brain, not the rational level. Your job as a negotiator, Voss argues, is to practice and display empathy toward your counterpart by understanding their emotions, learning to see the situation from their point of view—and, ultimately, getting them to feel comfortable enough with you to let their emotional guard down.
Have you ever wondered how persuasion works? How are salespeople, fundraisers, and politicians able to lure us into compliance—without even thinking that we're being manipulated?
This is what Robert Cialdini's Influence: The Psychology of Persuasion sets out to answer. The book shows how the persuaders of the world use our basic mental instincts against us, transforming them into tools of compliance. By exploring the origins and common uses of six principles of persuasion—reciprocity, commitment/consistency, social proof, liking, authority, and scarcity—you'll learn to spot when you're being hustled and discover how to beat the persuaders at their own game.
Have you ever tried to communicate a point you think is important, only to find that the other person isn't getting it? Joel Schwartzberg says it's a common experience that comes from not actually knowing the point you're trying to make.
In Get to the Point!, Schwartzberg argues that anyone can make a point that leads to action or change—you just have to know what your point is and how to convey it effectively. Whether you're trying to convince a friend to watch your favorite show or pitching your boss on a new idea, you must first have a point, then know how to market it to compel others to action.
In this book, Schwartzberg gives you tools to help you identify, craft, and communicate your point so it resonates with your audience and we'll explain how to apply your point in a range of settings and scenarios.
Sales skills are critical to everyone on the planet. This is because "selling" has a much broader definition than describing the work of someone who works in retail—in fact, selling refers to convincing, influencing, negotiating, and communicating with others, in any arena, to get your way. You have close relationships because you sold other people on spending time with you. You have your health because you sold yourself on diet and exercise. You have a job and money because you sold your boss on your ability.
In Sell or Be Sold, sales expert Grant Cardone shares his 25 years' worth of experience working as a salesman and his life's worth of experience selling in a personal context.
Do you avoid small talk because you find it intimidating or lacking in value? If so, The Fine Art of Small Talk is your ticket to conversational success. According to Debra Fine, small talk is a skill well worth developing because our careers, romantic prospects, and social lives depend on connecting with other people. Indeed, it's difficult to succeed socially without small talk because it establishes the emotional tone of our interactions and helps us gauge how deeply we'd like to connect with each other.
In this book, Fine walks you through small talk tips and her ideal conversational process step by step—from the first introduction to exiting the conversation—teaching you everything you need to appear confident and engaging in any context. Learn how to break the ice with strangers, keep a conversation going, and avoid the most common conversational pitfalls—in a way anyone can follow.
Most people communicate from their own perspective, but great communication comes from understanding and connecting with other people. Written by communication expert Jay Sullivan, Simply Said is a blueprint for effective business communication. Top-notch communication skills are essential to success in any professional field—after all, you can only get clients, colleagues, and audiences to buy into your ideas if you're able to communicate them clearly.
Sullivan argues that you can deliver a clear and compelling message by focusing on what others hope to get from the exchange and communicating in a way that serves them.
In this book, Sullivan advises how to:
Create and deliver memorable presentations
Write documents and emails that people will actually read
Navigate communication in specific business scenarios
How to Win Friends and Influence People
How to Win Friends and Influence People by Dale Carnegie is a classic that needs little introduction. It's one of the best-selling books of all time and a major developer of the "self-help" book genre. Many principles written in How to Win Friends and Influence People have been repackaged and articulated in different forms.
Published 80 years ago, it contains universal principles of interacting with other people that ring true even today. Since its publishing, much has changed about the way we access information, work, and communicate—but little has changed about human nature and what we crave from other people.
In How to Win Friends and Influence People, learn:
How to be a great conversationalist while saying barely anything
What people crave from others as much as food or water
Why you fish with worms, not cheesecake, and what this means for people interaction
How to influence people to see your way of thinking, without arousing their anger
Books to Win Over the Customer
The above books touched on communication, but there's more to customer service than that. You need to learn how to be persuasive, empathic, and to understand customers' true desires. With these customer service books, you'll be able to do all that and more.
According to Tony Hsieh, the former CEO of online clothing retailer Zappos, happiness is good for business. Happy employees work harder and more efficiently, and happy customers spend more money. So how can you make your customers and employees happier and maximize profits? In Delivering Happiness, Hsieh says the answer lies in implementing three principles: Encourage a healthy business culture, provide great customer service, and invest in continuing education.
In this book, you'll explore each of these principles, how to implement them, and how they turned Zappos into a billion-dollar company in a decade.
The Sales Bible is sales trainer Jeffrey Gitomer's collection of strategies and solutions to common selling problems gathered from his 40 years of experience in the field. Gitomer says that there are thousands of ways to sell—you just have to make sure that your personal method is grounded in a positive attitude, solid product knowledge, and excellent customer service.
In this book, you'll learn how to become the non-salesperson salesperson, make the best impression within the first 30 seconds, and close the sale without being pushy.
Loyal customers aren't enough. No matter the industry, it's critical to turn your customers into "Raving Fans" to grow your business. In this fable, a newly hired Area Manager's plans to focus on quality are upended when told by the President of the company to instead prioritize customer service, the foundation of every strong business. The ill-equipped Area Manager worries that, like his three predecessors, he will quickly fail at this task and lose his position. Miraculously, his Fairy Godmother appears to teach him the three simple but powerful secrets to deliver outstanding customer service.
This book explores the principles of outstanding customer service in detail and shows you how to apply them. We've deconstructed the steps and created a range of exercises to help you transform your customers into "Raving Fans."
In The Challenger Sale, Matthew Dixon and Brent Adamson of the business advisory firm CEB upend the conventional wisdom that building relationships with customers is the key to sales success. Instead, they contend, the best salespeople take control of the sale by challenging customers' thinking with new insights and pushing back instead of giving in to customer demands. While there are five distinct types of sales reps, it's these so-called Challengers who consistently excel in selling the complex business-to-business solutions required in today's business world. Based on a massive study of thousands of sales reps worldwide, the authors uncover the skills and behaviors that drive Challengers' performance and explain how to replicate them in any sales force.
Have you ever wondered why some companies have legions of die-hard fans but most companies don't? Superfans explains the process that turns ordinary customers into passionate, lifelong fans.
Author Pat Flynn is an entrepreneur, podcaster, and blogger, with over 300,000 subscribers on YouTube. His podcast, Smart Passive Income, was named one of Forbes's top podcasts for entrepreneurs. He draws from personal experience to let you in on the strategies he's used to create a thriving community of superfans. He argues that the quality of your fans' devotion matters much more to the success of your brand than the mere quantity of customers.
In this book, you'll find a collection of strategies you can start applying today to build community, engagement, and enthusiasm around your brand.
The process of selling can seem mysterious and incomprehensible, but in Secrets of Closing the Sale, salesman and public speaker Zig Ziglar pulls back the curtain on successful salesmanship. You'll learn what qualities you must develop as a salesperson, how customers tend to behave in sales situations, and the strategies you can employ to maximize the impact of your pitch and close the sale every time.
The Little Red Book of Selling is a pocket guide to sales success featuring 13 principles of selling, along with numerous practical tips and techniques. The principles incorporate sales trainer Jeffrey Gitomer's philosophy of sales: Sell yourself, give value before selling anything, and make the customer want to buy. Gitomer, the author of several best-selling books on sales, argues that while salespeople are always looking for the secret to sales success, you are either the secret or obstacle to your ability to make sales. The more you practice the principles in this book, the more hurdles you'll eliminate, and the more sales you'll win.
Final Words
The purpose of these books is to attract customers to your business with stellar service. Employees and managers can both learn from these books to improve customer satisfaction, they're not just for salespeople. Become a master customer service consultant with these customer service books and you'll never look back.
What are some of your favorite customer service books? Let us know in the comments below!
The 15 Best Customer Service Books to Boost Your Career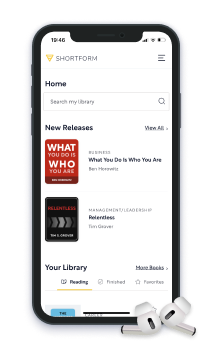 Here's what you'll get when you sign up for Shortform :
Complicated ideas explained in simple and concise ways
Smart analysis that connects what you're reading to other key concepts
Writing with zero fluff because we know how important your time is