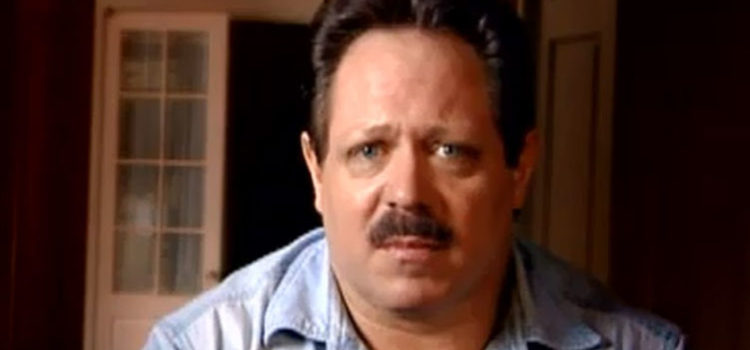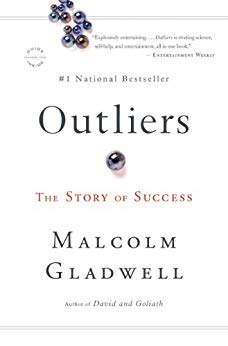 Christopher Langan is the smartest man alive, with an IQ of 195 (for comparison, Einstein's was 150). But he has spent most of his life as a bouncer in a bar.
Robert Oppenheimer was also a genius. The theoretical physicist and father of the atomic bomb was one of the most important figures of the 20th century.
Why are the career trajectories of these two geniuses so dramatically different?
Money certainly played a role—Langan grew up in poverty and Oppenheimer's family was well-off. But beyond the direct advantages of wealth, Oppenheimer benefitted from wealth's indirect advantages, including being raised in the "concerted cultivation" style and learning the practical intelligence needed to talk his way out of numerous controversies.
Conversely, Langan was raised in the accomplishment-of-natural-growth parenting style. He never developed the practical intelligence that would have given him opportunities to succeed.

Christopher Langan's Lack of Practical Intelligence
When he was a child, Chris Langan's intellectual feats were astonishing. Among other talents, he could speak at six months, read at age three, and question the existence of God by age five. He got a perfect score on the SAT, even though he fell asleep during the test. He could ace foreign language exams by simply skimming a textbook minutes before class. He loved to learn, studying math, languages, and philosophy for hours on his own each day.
However, Chris Langan's early life lacked the support and opportunity necessary to nurture and develop his gifts. Gladwell suggests that Christopher Langan's family experiences failed to instill in him the practical intelligence needed for success. He didn't know how to ask for what he wanted and get it.
He grew up in poverty and remembers owning a single outfit as a child and wearing shoes covered in holes. His stepfather was physically abusive, and even after Chris Langan seemed to have escaped his dismal life, arriving at Reed College, he experienced a series of setbacks. His lack of practical intelligence prevented him from overcoming the setbacks:

Setback #1: Although Chris Langan earned a full-ride scholarship to Reed, his mother neglected to sign the financial aid forms.
Chris Langan's Response: He lost the scholarship and dropped out of Reed. He hadn't fit in there, anyway. All the east coast kids were assertive and inquisitive, and he couldn't get a word in.
His response lacked practical intelligence. Financial aid problems are common. Langan was never taught how to negotiate with authority figures, so he didn't know how to effectively communicate with the school, which (Gladwell says) would have likely helped him rectify the situation if they knew his circumstances.
Setback #2: Later, while enrolled at Montana State, Christopher Langan rather rudely asked his introductory calculus professor why he was teaching calculus in such a trivial way. The offended professor attacked Langan's intellectual ability to grasp the concepts.
Chris Langan's Response: Langan assumed the professor was unjust and dull, and presumably didn't approach him again.
His response lacked practical intelligence: Langan didn't mean to be rude; he genuinely wanted to have a conversation about calculus with someone who loved math as much as he did. But his manner of communicating left the professor defensive and ignorant of the passion for math they shared.
Setback #3: Langan's transmission fell out of his car, and he couldn't afford to get it fixed. He asked his adviser, and then the dean, if he could rearrange his class schedule in order to catch a ride into town from a neighbor. The school denied Langan's scheduling request.
Chris Langan's Response: He dropped out of college a second time, deciding he didn't want a degree anyway. He would get along without the help of these unfair bureaucracies.
His response lacked practical intelligence: Students rearrange their schedules all the time. Why couldn't Langan? Gladwell again implies that a little negotiating could have fixed this issue. Because he didn't know how to negotiate, Langan gave up his dream of college relatively easily.
One of Christopher Langan's bothers says that their abusive stepfather instilled in all of them a resentment of authority. Like the working-class kids in the study of parenting philosophies, Langan didn't trust authority. Langan's childhood taught him to that being independent was the only way to get through life because growing up, he couldn't depend on anyone. Of course he didn't think he needed a college education. He had always done things on his own. He thought he was better off without having to answer to anyone.
Despite Chris Langan's intellectual prowess, he has struggled to find meaningful work or worldly success. With the exception of a brief television appearance, Langan continues to live in relative obscurity. He once dreamed of becoming a professor. Since then, he's worked on a clam boat, as a construction worker, as a factory worker, in civil service positions, and as a bouncer.

Christopher Langan is still passionate about his intellectual work. He currently lives on a farm in Missouri and works on his treatise, the "Cognitive Theoretic Model of the Universe." As good as his work might be, it has little chance of being read—Langan says that he lacks the academic credentials to be taken seriously in the publishing world.

Robert Oppenheimer's Practical Intelligence
Gladwell contrasts Langan's situation with Robert Oppenheimer, a physicist hired to head the American effort to develop the nuclear bomb during WWII.

Like Langan, Oppenheimer possessed a brilliant mind. He was doing lab experiments by third grade and studying physics and chemistry by fifth grade.

Why Is Christopher Langan So Unsuccessful? (Outliers)
———End of Preview———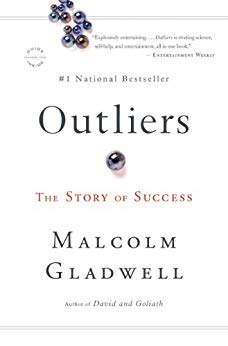 Here's what you'll find in our full Outliers summary :
What makes some people outliers, and most others not
Why some genius outliers end up failing in life
Why Asians are good at math, and other curiosities of culture