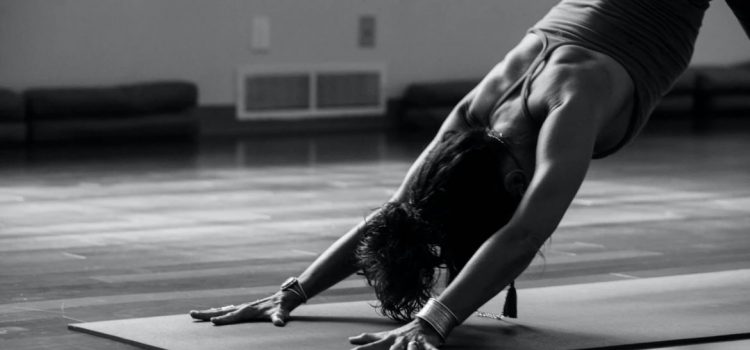 Do you want to learn about yoga? Do you want to improve your teaching methods as a yoga instructor? Or perhaps you're interested in learning about the roots of this ancient practice? 
Yoga is an age-old Hindu practice that goes back thousands of years. Today, yoga is used for various purposes—spirituality, exercise, flexibility, and medical benefits. Additionally, there are at least eight different types of yoga, which can be intimidating for aspiring practitioners.
That's why we combed the internet to find the best yoga resources, including YouTube channels, blogs, and books to help you on your yoga journey.
Why Practice Yoga?
There's a lot more to yoga than looking good in leggings. The practice of yoga goes back over 5,000 years and draws its roots from Northern India. Back then, yoga was considered to be a spiritual practice rather than a physical one—it was one of the six schools of philosophy in Hinduism. 
Since then, the practice of yoga has spread around the world and has evolved in many ways. It's been discovered that yoga has many health benefits, including increased strength and flexibility, pain relief, heart health, mental health, and it may even improve brain function.
No matter what your reason is for embarking on a yoga journey, here's a selection of the best yoga resources including YouTube channels, blogs, and books to fuel your passion.
The Best Yoga YouTube Channels
YouTube is one of the best ways to learn yoga these days. The platform allows you to essentially invite a personal instructor into your home. You can follow along with the step-by-step instructions and not feel the self-consciousness (or the expense) of going to a physical class.
Here are the best yoga YouTube channels to encourage your at-home practice.
Any list of the best yoga YouTube channels will tell you that Yoga With Adriene is the number one best yoga resource. Adriene has over 11 million subscribers, and for a good reason. You'll find high-quality playlists for all skill levels, areas of the body, and lengths of time.
Tim's YouTube channel shows you how to use yoga as a full-body workout. He mixes Iyengar with Vinyasa Flow for a yoga style that's his own. He also has a bunch of 30-day challenges if you're looking to level up your practice.
Faith started practicing yoga in the 90s to help her manage a traumatic life event and has been teaching since 2003. Faith focuses on mixing yoga with meditation, breathwork, and wellness.
Zelinda is trying to break the stereotype that yoga is for a certain body type. She promotes comfortable and accessible yoga for bigger body types. She also teaches yoga sequences for conditions that bigger people often deal with, such as bad knees and back pain.
As the name implies, this channel is exclusively for pregnant and postpartum women. It has playlists for both yoga and workouts—and even some exercises you can do with your new baby.
This channel is hosted by Bre and Flo Niedhammer, a couple who also happen to be new parents. They have all sorts of playlists such as strength training for men, pregnancy yoga, advanced yoga classes, etc. For them, yoga isn't a workout—it's a lifestyle.
Bird's channel focuses on gentle and restorative yoga. She helps you fit yoga into any schedule, with classes of any length (down to 1-minute yoga sessions). Her channel is all about feeling good, relaxed, and worthy.
The Cosmic Kids Yoga YouTube channel is different from the ones above. This channel teaches mindfulness and relaxation to kids. The channel has a space theme and allows children to go on cosmic adventures while learning yoga.
This yoga channel is truly for everyone. Here, you'll find a community of yoga instructors that teach yoga to seniors, those with disabilities or limitations, and those recovering from an injury.
They also help seniors with arthritis, body pains, and weak bones.
Kassandra is one of the most popular Youtube yoga instructors for Yin Yoga and Vinyasa Flow. She uploads classes weekly, catering to any skill level. She also has a beginner playlist with nearly 300 videos, making her one of the best channels for newbies.
The Best Yoga Blogs
Yoga blogs are a great way to learn about the history, spiritual aspects, and medical benefits of yoga. They're also a great form of inspiration if you're struggling to figure out how to fit yoga into your busy life.
Here are some of the best yoga blogs to get you inspired.
Yogi Aaron teaches Muscle Activation Technique (MAT) to help people to live pain-free. On his blog, he offers helpful tips for yoga instructors, breaks down yoga poses, and discusses the subtle, spiritual aspects of yoga.
This yoga blog is about teaching yoga as a plus-sized woman. The website has a big focus on body positivity and self-acceptance. The author, Anna Guest-Jelley, also runs a podcast that has seven seasons of yoga inspiration.
This website has everything yoga you could want. They have a ton of information about yoga, meditation, helpful tips for instructors, advice for healthy eating and skincare, and more. Yoga Journal also provides detailed instructions with photos on how to execute yoga poses with proper posture and alignment.
Jason Crandell has over 20 years of yoga experience and has been named "one of the teachers shaping the future of yoga," by Yoga Journal. His website features a yoga blog, details about yoga poses, information about yoga anatomy, advice for yoga teachers, and yoga sequence charts.
Tie Simpson's life was completely changed when she discovered yoga, and now she's trying to inspire others to do the same. She is a mother of two who loves to travel and helps run yoga retreats. She has a huge Instagram following as well.
Liz Arch, the author of this blog, suffered a lot of trauma in her life including PTSD, panic disorder, and crippling anxiety. She sought yoga to help her take back control of her life and her goal is to give that same hope to others. Her blog's about the mental health and physical health aspects of yoga.
Similar to Cosmic Kids Yoga, Little Flower Yoga is a blog that focuses on yoga for kids. Here, you'll find tools for children with anxiety, stress, anger, and more. You'll also learn how to make yoga more engaging and effective for your children.
Kino MacGregor's yoga blog is chock full of content. She blogs about the history and meaning of yoga, explains how to use yoga to understand current events, and discusses the spiritual aspects of yoga. Kino Yoga is the best yoga blog for those wanting to dive deeper into yoga.
The Best Yoga Books
Before YouTube and blogs, there were good, old-fashioned yoga books. Some of these classics are decades old, while others are based on new science.
Whether you want to learn from the Hindu masters or know more about the anatomy of yoga poses, here are the best yoga books every yogi should check out.
This spiritual Indian text was written sometime between 400 BCE and 200CE. This ancient text is a yoga philosophy book that covers a wide variety of spiritual and religious topics relating to Dharma, karma, and the cycle of reincarnation. A guide to this text is available in the Shortform Library.
This is one of the best books for yoga instructors, new and practicing. This book doesn't just help you teach yoga, it also talks about chakras and Dharma, how to inspire your classes with themes and final words, and discusses seven different yoga styles.
If you're new to yoga and looking for a step-by-step guide, this book is the one for you. Both men and women find this book helpful. The techniques in this book help you use yoga as a supplement to your workouts to maximize results.
If you've ever wondered how yoga affects your body, check out the Science of Yoga. It focuses on the anatomy, medical science, and psychology behind yoga. You'll learn how yoga benefits the different parts of the body and why everyone should practice it, even if they're not spiritual.
This 1979 yoga classic has been called the "bible of yoga." It contains complete descriptions and illustrations of all the poses and breathing exercises. It intertwines yoga philosophy with practical advice to give you a well-rounded view of this ancient practice.
The author of Yoga as Medicine, Dr. McCall, is both a yogi and a physician. He discusses how yoga can be used to fight certain medical conditions, explains the different benefits of the different yoga styles, and even how you can use yoga after surgery to replace certain medications.
Light on Life is a book by B.K.S. Iyengar—one of the most famous yoga gurus. Master yogi Iyengar puts a focus on the spiritual part of yoga rather than the physical aspects. He intertwines personal anecdotes with his yoga philosophies for a truly remarkable read.
You won't have to bend over backward for this book. Yoga for Everyone teaches low-impact poses for every type of body: pregnant, elderly, disabled, plus-size, and more. The author's message is that everyone can practice yoga—not just thin, flexible people who can bend in half.
Autobiography of a Yogi is by Paramhansa Yogananda, the first yoga master of India to permanently live and teach in the West. It's an account of his life with interweaved messages about self-realization, Kriya Yoga, and spirituality. This is the best yoga book for a religious audience.
Yoga expert Nischala Joy Devi believes that the traditional yoga Sutras are written by men for men. In The Secret Power of Yoga, she interprets the sutras from a feminine perspective for a female audience. Devi also makes the Sutras more relatable to modern times, so readers can apply the teachings to their everyday lives.
Final Thoughts
Yoga may have traditionally been a Hindu spiritual practice, but it's evolved to fit into the modern day. While some still practice yoga for its spiritual benefits, others use it for health and fitness reasons. There is no "right" way or reason to practice yoga—yoga is for everybody.
Did we miss out on your favorite yoga YouTube channel, blog, or book? Feel free to share it in the comments down below to help aspiring or practicing yogis like yourself. Namaste.
Best Yoga YouTube Channels, Blogs, & Books