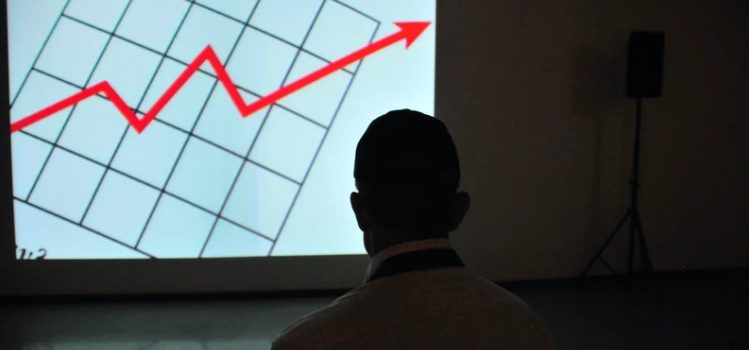 Are you interested in trading stocks but not sure where to start? What are the best resources to learn stock trading from?
When it comes to stock market investing, especially if you want to build a portfolio of individual stocks (as opposed to investing in index funds), quality information is critical. But sifting through all the noise is difficult and time-consuming, especially if you are a beginner.
Here are our picks of the best stock market resources, including books, blogs, and podcasts.
Why Invest in Stocks?
Investing in stocks is a powerful way to grow your money because it offers a higher rate of return than even the best savings accounts. On average, the stock market's annual net return is about 8% (after accounting for inflation). That number is an average from decades worth of data, which means that your money will earn an average of 8% per year over the long term, even if that rate fluctuates in the short term.
To help you reap the lucrative benefits of stock investing, we've combed through the web to create a roundup of the best stock market resources including blogs, books, and podcasts.
Best Stock Market Blogs
Whether you're new to the world of stocks or already cashing in on your stock investments, reading stock market blogs can prove useful. Here are our picks of the best stock market blogs to bookmark right now.
The Irrelevant Investor is the blog by Michael Batnick, the Director of Research at Ritholtz Wealth Management LLC. Mark heads up the company's internal research efforts and manages portfolios of the firm's clients. On his blog, he discusses the latest trends, shares his trading insights, and speculates about how world events will affect financial markets.
Founded in 1999 by Chip Anderson, a former Microsoft developer, Stock Charts is a company that provides charting and analysis tools to help investors make smarter financial decisions by visualizing financial data. On his blog, you'll find an extensive collection of educational articles, discussions of the latest industry trends, and expert market analyses.
The Bullish Bears are an Educational Trading Community and stock trading service that's on the mission to help you become an independent trader instead of telling you what and when to buy/sell. To that end, they provide trade rooms, Discord, the Next Level Library, and more. Those are paid services you can sign up for, but there is a lot of free content too.
Peter Brandt is a seasoned commodity trader with decades of experience. He's managed large institutional accounts for companies such as Campbell Soup Company, Oroweat, Godiva Chocolate, Swanson Foods, Homestake Mining, and others. On his blog, he publishes monthly analysis reports of financial assets including stocks and cryptocurrencies, breaking down the reasoning behind his predictions with technical analysis charts.
The team behind Day Trade Review are experienced traders who are on the mission to help you make smarter trading decisions by reviewing trading products and services such as brokers, chat rooms, robo-advisors, news-scanning software, and more. Not only do they try out the products for themselves, but they also explain which types of traders they are best suited for.
Collaborative Fund is an investment firm run by Craig Shapiro (the founder) and Morgan Housel (a journalist and the author of the bestseller The Psychology of Money). On the Collaborative Fund blog, they take the big-picture perspective of investing for the shared future and discuss the psychological side of things when it comes to wealth building.
CNBC is a leading business and financial news platform, providing comprehensive coverage of breaking news in the world of finance, economics, investing, and politics. On The CNBC Stock Blog, you'll find stories authored by expert analysts, top investors, and CNBC's own market mavens. Another noteworthy feature is the CNBC Investing Club With Jim Cramer, where you can see Cramer's market insights before anyone else does.
Warrior Trading by Ross Cameron is a blog about day stock trading. He publishes educational articles, reviews brokers and trading tools, and offers a number of paid products including day trading courses, books, day trading chat rooms, stock market scanners, and the paper trading simulator. 
Best Stock Market Books
There's no shortage of stock market books out there. Whether you're looking for a beginner textbook demystifying basic stock market concepts, an expert manual on advanced trading and portfolio diversification strategies, or a bit of both, there are at least a dozen books that cover all the ins and outs of the subject. Here is our selection of the best stock market books from the Shortfrom library.
A Random Walk Down Wall Street
A massive bestseller now in its 12th edition, Burton Malkiel's A Random Walk Down Wall Street provides a comprehensive and entertaining introduction to the world of finance. Malkiel leverages his experience as an academic economist and former Wall Street portfolio manager to explain to the lay reader the intricacies of security analysis, asset valuation, and investment theory. He also offers a wealth of practical investment principles that will be useful for novice and seasoned investors alike.
In The Simple Path to Wealth, Collins offers a simple road map to achieving financial independence and a secure retirement: Spend less than you make, avoid debt, save "F-You Money," and invest in stock index funds. He demystifies stocks and bonds, as well as a plethora of investment plan options. In addition to explaining basic concepts such as asset allocation, Collins answers key questions such as how to live on your investments and how to avoid major tax hits.
Whether you're in the wealth accumulation stage of life where you're growing your investments, or in the wealth preservation stage where you're living on them, Collins tells you how to use your money to achieve freedom and a more fulfilling life.
Are you struggling to achieve consistent success as a financial trader? Trading consultant Mark Douglas says you don't need more knowledge or better advice to improve. He claims one factor distinguishes successful traders: a winning mindset.
In Trading in the Zone, Douglas explains that when trading, we often mistakenly embody a fear-based mindset instead and avoid risk. Therefore, no matter how much time we spend studying the market, we'll fail to establish a pattern of winning. To achieve consistent success, we need to train ourselves to think differently and embody the winning mindset, and Douglas tells us how.
The world's greatest investor Warren Buffett read this book when he was 19 years old, and he still calls this "by far the best book about investing ever written." Written by the father of value investing Benjamin Graham (1894-1976), it remains an inspiration for many of today's most successful business people.
The book covers timeless ideas about how the market behaves, how investment is different from speculation, and how to identify profitable investments. You'll learn whether you're a defensive or an aggressive investor, why most trading strategies don't work, and how to maintain control of your psychology in any type of market condition.
Rich Dad, Poor Dad is one of the best-selling financial books in history, selling over 35 million copies. The premise: when growing up, author Robert Kiyosaki had two dads advising him: 1) a Stanford-educated Ph.D. who followed traditional career thinking and was financially illiterate (the Poor Dad, his biological father); 2) a high school dropout who built a business empire employing thousands (the Rich Dad, his best friend's father).
The two dads are a parable for two different approaches to wealth: Poor Dad recommends getting a secure job with good benefits and retiring with a pension. Rich Dad recommends amassing assets that make money for you, becoming financially literate, and practicing independent thinking.
In The Automatic Millionaire, author David Bach argues that financial freedom doesn't come from how much you earn, but from how you manage your earnings—if you're not saving your money with your current income, you're unlikely to save it in the future. This is because people often increase their spending in line with their income and always have an excuse to avoid saving for the future. In the book, he provides a simple but powerful action plan for you to quickly automate your finances, build your wealth, and achieve financial freedom.
Best Stock Market Podcasts
Keeping up with all the happenings in the stock market could be a full-time job in itself. If you want to keep tabs on the key events and get intel on what they mean for investors and the world at large, podcasts are your best bet. Here are Shortform's top picks of the best stock market podcasts to follow in 2022.
Investing Insights is a podcast from Morningstar, the world's leading provider of investment research. In the podcast, Morningstar analysts offer stock, fund, and ETF picks and share their insights on what to expect in financial markets in the context of the current economic and political climate.
In the Motley Fool Money, host Chris Hill covers the day's top business and financial news and explains their implications for stock-market investors. On weekends, he invites special guests to discuss their perspectives on the promising stocks to keep an eye on in the forthcoming future.
Mad Money With Jim Cramer is a podcast you just can't miss if you are serious about stock trading. This show is not your typical podcast where some guru picks the stocks for you. Instead, you'll learn how to analyze stocks and make your own investment decisions through the prism of events, which is a whole different level.
On Fresh Invest, Morning Brew's co-founder and executive chairman Alex Lieberman sits down with the best and brightest from Fidelity to talk about ways to level up your investing game, from stocks and real estate to crypto and options.
The Investing for Beginners Podcast
The Investing for Beginners Podcast with Andrew Sather and Dave Ahern aims to make stock trading simple by decoding industry jargon and defusing the confusion with the help of numbers. Newcomers are advised to start listening from the Back to Basics series.
Invest Like a Boss with Sam Marks, Johnny FD & Derek Spartz brings you interviews with the world's best investors, CEOs, and financial insiders, where they share what they are currently investing in—whether it be stocks, crypto, mutual funds, real estate, or other types of assets.
Focused Compounding with Geoff Gannon and Andrew Kuhn is a podcast for buy-and-hold value investors where they demystify how investing works, explain why buy-and-hold is the best way to invest your money, and share their intel on promising companies to invest in.
Final Words
Committing your hard-earned money to stock investing is a big decision, so you'll need a lot of advice to make it worth it. We hope these stock market resources help you get started with investing. 
Did we miss your favorite stock market blog, book, or podcast? Let us know in the comments!
Best Stock Market Resources: Books, Blogs, & Podcasts