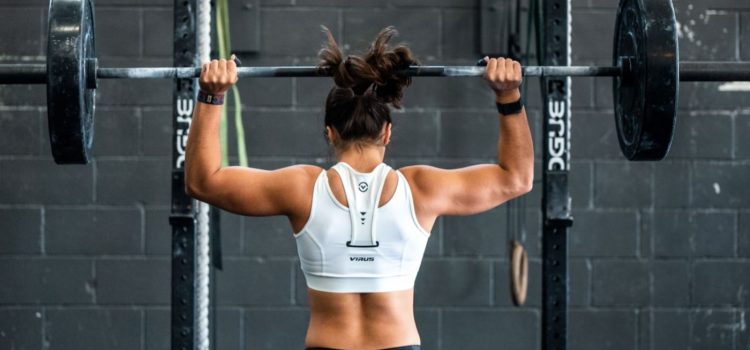 Do you want to get in the best shape of your life? What are some of the best CrossFit resources for beginners and seasoned experts?
CrossFit is a high-intensity fitness program that focuses on strength and conditioning. In the past few years alone, it's become a popular workout that people practice and share on social media. However, it can be difficult to jump into what many people call a lifestyle if you don't know where to start.
In this article, we've rounded up a list of the best CrossFit resources, including books, blogs, and podcasts to help you on your CrossFit journey.
The Benefits of CrossFit
CrossFit is a popular workout that isn't for the faint of heart. The workout has been dubbed by many as a lifestyle and has even developed a cult-like status. Many people practice it because it increases physical strength, improves balance and flexibility, and burns more calories than other workouts.
However, CrossFit is intense and can cause serious injury if not practiced correctly. Common injuries that arise from practicing CrossFit without caution are lower back pain, rotator cuff tendonitis, AC joint sprain, tennis elbow, and knee injuries.
Luckily, renowned CrossFit athletes and experts provide advice on many different platforms to help you get in shape. The resources below are available for anyone who wants to join the CrossFit movement.
Best CrossFit Books
Reading CrossFit books will help you get deeper insights into CrossFit training and lifestyle to see if it's right for you. The best CrossFit books are written by professional athletes, many of whom have competed in the CrossFit Games, and regularly train others to do the same.
Here are the best CrossFit books that are inspiring and written by known experts.
CrossFit trainer Ben Bergeron uses the competition between the top contenders at the 2016 Reebok CrossFit Games as a background for this inspirational guide to achieving excellence. If you're worried that you can't handle the intense training regimen of CrossFit, stop worrying. Chasing Excellence assures readers that anyone can live the life of a champion if they follow Bergeron's step-by-step guide to mastering CrossFit and the successful mindset of athletes.
How I Became the Fittest Woman on Earth
How I Became the Fittest Woman on Earth by Tia-Clair Toomey is for the underdogs who were always told to give up. In primary school, Toomey always came in second, but she was determined to push herself to the limit in sports. When she turned 24, she was named the Fittest Woman on Earth when she was crowned champion of the 2017 CrossFit Games and has won five more times since then. This is the story of her journey to excellence in the sport and is especially inspiring for young women who want to pursue CrossFit.
Tia-Clair Toomey is the Fittest Woman on Earth, but who is the Fittest Man on Earth? It's none other than Rich Froning Jr. who, like Toomey, shares his insight on becoming his best self through the power of CrossFit. In his book First: What It takes to Win, he provides helpful tips and tricks on staying motivated by the CrossFit philosophy. Additionally, readers will be able to journey with Froning Jr. as he trains for back-to-back CrossFit World Championships and pushes through mental and physical challenges.
Dottir: My Journey to Becoming a Two-Time CrossFit Games Champion
Katrin Davidsdottir is one of the few women to be named "Fittest Woman on Earth" more than once and tells her story in her memoir Dottir: My Journey to Becoming a Two-Time CrossFit Games Champion. Co-authored with Rory McKernan, Davidsdottir discusses how improving her mental health helped her become the athlete she is today and reaffirms that mental toughness is an essential part of anyone's fitness journey.
Have you ever wondered how CrossFit came to be? In Learning How to Breathe Fire by J.C. Herz, you'll learn the origins of CrossFit and how it became a dominant force in the culture of sports. The book traces the start of CrossFit from an underground gym in Santa Cruz all the way to The CrossFit Games, which hundreds of thousands of athletes sign up for every year.
If you ever find yourself struggling to push through a CrossFit workout, check out Cracking the CrossFit Open. In this book, Oliver Norris provides tactics and mental strategies that will keep you motivated when you feel like giving up. You'll also build an effective training routine with Norris's tools.
While Becoming a Supple Leopard doesn't specifically focus on CrossFit, it is an educational how-to guide for improving your athletic performance and preventing injuries while exercising or playing sports. In Dr. Kelly Starrett and Glen Cordoza's book, you'll learn how to maintain your body and prevent pain with numerous techniques. When you're finished with Becoming a Supple Leopard, your body will be stronger and healthier than ever.
Constructing the CrossFit Games
Have you ever wondered how the CrossFit Games came to be? In Dave Castro's book Constructing the CrossFit Games, you can learn all about it. Written by the Director of the CrossFit Games, this book highlights the process of choosing the best athletes in the world to participate in the games and to determine who is the Fittest on Earth.
Best CrossFit Blogs
If you've read all the books you can on CrossFit but still feel like you don't have a grasp on the workout regime, then check out a few blogs that can point you in the right direction. Here's our list of the best CrossFit blogs to guide you through the basics of CrossFit.
Since 2012, BoxLife Magazine has been a premier CrossFit publication that frequently posts about different workouts, while also answering frequently asked questions about the CrossFit lifestyle. Owner Julien Raby has been practicing CrossFit for about five years and founded BoxLife to help others get acclimated to the fitness world.
CrossFit Furnace is dedicated to supporting you every step of the way. The blog answers the most basic questions, such as the best way to start CrossFit as well as motivational articles that you can read if you're feeling at your lowest. Additionally, there's expert advice for kids and teens who want to start strength training early.
This CrossFit-affiliated blog has been providing stellar CrossFit routines and exercises since 2014. Anyone can do their workouts, whether it's in a gym with professional equipment or at home with no equipment. Best of all, you can work at your own pace whenever you want.
This fitness magazine blog provides CrossFit workouts, news about the sport, and has a community page you can join in on to meet fellow CrossFit athletes. If you feel like you need to take a break from CrossFit, you can also try their yoga or swimming exercises that will let you take a well-deserved breather.
The Rx Review is an independent website that reports on sports, The CrossFit Games, and fitness news. You'll find they often do reviews of dietary supplements and other life-improvement essentials, and write guides for those who are looking to participate in the CrossFit Games.
Like The Rx Review, Breaking Muscle reviews supplements and equipment so you don't make the wrong choice when purchasing. This blog also keeps you up to date on the latest in CrossFit news and has numerous exercise guides for whatever stage of your fitness journey you're in.
With Invictus Fitness, you can find what's right for you when it comes to CrossFit and fitness. Whether you're a competing athlete, looking for a gym, or just need tips and workouts, Invictus Fitness has all you need on its blog to train your mind and body.
Best CrossFit Podcasts
Whether you're on the treadmill in the gym or driving on your way to work, podcasts are a great way to catch up on everything CrossFit. Yet, there are so many CrossFit podcasts that it can be hard to know what to listen to first. To save you the trouble of weeding through countless podcast episodes, we've compiled the best CrossFit podcasts to listen to in 2022.
Every week, the hosts of The CrossFit Podcast explore everything from training and nutrition to dealing with chronic diseases. The podcast recently uploaded two episodes after taking a hiatus for four years and seems to be on the path back to being one of the best CrossFit podcasts out there.
Ranked as one of the best CrossFit podcasts in the world, Talking Elite Fitness brings you all the latest information and updates on the CrossFit community. Plus, hosts Sean Woodland and Tommy Marquez bring on guests who are authorities within the competitive fitness space to give you insight on subjects you may know little about.
Hosted by the Barbell Shrugged crew, Shrugged Collective brings you new episodes every Wednesday that focus on fitness and training. They often have other CrossFit Games athletes come on the show to talk about their experiences within the community. There are also several other shows to listen to on their website, such as Muscle Maven Radio and Body of Knowledge.
With a new episode every week, Get With the Programming discusses the CrossFit landscape with qualifiers of the CrossFit games, and dives into the programming code of the Games. The podcast also has a CrossFit Journal "Book Club" where hosts Bill and Chase scour through the official CrossFit library and analyze different workouts throughout history.
The Blues City CrossFit Show is hosted by professional CrossFit athletes Taylor Streid, Matt Dettman, and the head of media at Blues City CrossFit, Teddy Williams. Each week they recap big moments in CrossFit competitions to catch listeners up on who was unable to make the games.
Each week, join host Chase Ingraham and various guests as they break down The CrossFit Games season on the CrossFit Games Podcast. Even in the off-season when the games aren't taking place, Ingraham still covers other CrossFit events such as press conferences and the Wodapalooza Fitness Festival.
Pursuing Health with Dr. Julie Foucher
Dr. Julie Foucher is a four-time CrossFit Games athlete and member of the CrossFit Level 1 Seminar Staff. In her podcast Pursuing Health, she uses her knowledge of medicine as a family medicine resident to motivate listeners to live healthier lives. Each Tuesday she alternates between interviews with experts and everyday individuals who found the secret to a healthy lifestyle.
While this podcast hasn't released an episode since September of 2021, it's still interesting to go back and listen to Rich Froning Jr. converse with friends about how he was crowned Fittest Man on Earth four times. The podcast has no real structure to it, which makes it feel like an informal conversation between friends that makes listeners a fly on the wall.
Final Words
As you pursue CrossFit, remember to be mindful of exercises that can cause injuries and of unhealthy lifestyle habits. Just like any other workout routine, it's important to pace yourself at a rate that you feel comfortable with and not compare your fitness journey to anyone else's. If you keep these tips in mind, you'll be on your way to living a healthier life thanks to CrossFit.
Did we miss out on your favorite CrossFit book, blog, or podcast? Let us know in the comments!
Best CrossFit Resources: Books, Blogs, and Podcasts