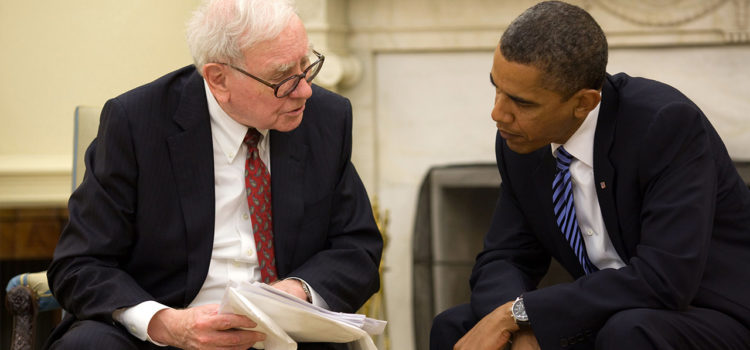 Want to learn how to be successful at business? Some of the best lessons come from business biographies, which are written about the business titans of our time.
Here's our carefully researched list of the top 7 business biographies of all time. To compose this list, we used quantitative criteria such as:
High-quality recommendations from business leaders like Bill Gates, Jeff Bezos, and Warren Buffett
Number of weeks on bestseller lists like the New York Times
Common perception and ratings by common readers, from networks like Amazon and Goodreads
The novelty and usefulness of the lessons learned
Don't have time to get the benefits of reading business biographies? That's where Shortform comes in. With Shortform, you can get the key lessons from the best nonfiction books in minutes, not in hours. Our experts condense the key lessons from books like these business biographies into an efficient summary. Start with these 7 books to see if you haven't learned something already.
1. Shoe Dog, by Phil Knight
TITLE: Shoe Dog
AUTHOR: Phil Knight
TIME: 22
READS: 68.2
IMG_URL: https://www.shortform.com/blog/wp-content/uploads/2019/09/shoedog_cover.jpg
BOOK_SUMMARYURL: shoe-dog-summary-phil-knight
AMZN_ID: B0176M1A44

Shoe Dog is the story of how Nike was founded, from the viewpoint of Nike's founder, Phil Knight. Nike is now a global brand – go pretty much anywhere in the world, and you'll see someone wearing Nikes. But Shoe Dog starts you over 50 years ago in 1962, when Phil Knight is 24 years old and doesn't know what to do with his life. You travel the next 18 years with Phil Knight, through continuous adversity, financial uncertainty, and self-doubt.
Bill Gates said of Shoe Dog, "Knight opens up in a way few CEOs are willing to do. He's incredibly tough on himself and his failings. He doesn't fit the mold of the bold, dashing entrepreneur. He's shy, introverted, and often insecure…It's an amazing tale. It's real."
VC investor Bill Gurley (invested in Uber, Zillow, and more) said of Shoe Dog, "All entrepreneurs should read Shoe Dog. I don't know of any book that captures the entrepreneurial spirit as much as this one does. PK explains exactly why we grind."
2. The Outsiders: Eight Unconventional CEOs and Their Radically Rational Blueprint for Success, by William Thorndike
TITLE: The Outsiders: Eight Unconventional CEOs
AUTHOR: William N. Thorndike
TIME: 31
READS: 22.8
IMG_URL: https://www.shortform.com/blog/wp-content/uploads/2020/01/outsiders-ceo-cover.jpg
BOOK_SUMMARYURL: the-outsiders-eight-unconventional-ceos-summary-william-thorndike
AMZN_ID: B009G1T74O

If you're asked who the greatest CEO of the last century was, one name might naturally come to mind: Jack Welch. Sure, he achieved great financial return and is trumpeted by the press. But is Jack Welch really the greatest CEO of the century? According to the author of The Outsiders, no—not even close. There are CEOs who performed better during worse economic periods.
Studying companies broadly, the author ended with eight CEOs and companies with standout performance during the 20th century. Looking deeper into their management practices, he found virtually identical patterns to their management style and capital allocation decisions. These strategies were unorthodox but directly caused their outsized results. These CEOs and their management practices are the subject of The Outsiders.
Warren Buffett ranked this book #1 of his recommended reading list in 2012, calling it "An outstanding book about CEOs who excelled at capital allocation."
Michael Dell, founder of Dell Computers, said, "A good read for any business leader but especially those willing to chart their own course."
3. The Upstarts: How Uber, Airbnb, and the Killer Companies of the New Silicon Valley are Changing the World
TITLE: The Upstarts
AUTHOR: Brad Stone
TIME: 17
READS: 26.3
IMG_URL: https://www.shortform.com/blog/wp-content/uploads/2020/01/upstarts-cover.jpg
BOOK_SUMMARYURL: the-upstarts-summary-brad-stone-uber-airbnb
AMZN_ID: B01HZFB3X0

Curious about how Uber and Airbnb grew from seedlings to internet juggernauts?
The Upstarts covers the history of Uber and Airbnb, from their founding in 2008 to present day of 2016. Learn how each company started as just a side project, gathered momentum, and grew exponentially throughout the world. Learn how neither Uber nor Airbnb was the first idea of its kind, but through strategy and will, they came to dominate. Also learn how Uber and Airbnb attracted the ire of government, incumbents, the collaterally damaged, and its own customers.
Said the Financial Times, "The most detailed investigation yet into the early years of these Silicon Valley prodigies…an entertaining and well-crafted account."
4. Bad Blood: Secrets and Lies in a Silicon Valley Startup
TITLE: Bad Blood
AUTHOR: John Carreyrou
TIME: 15
READS: 35.4
IMG_URL: https://www.shortform.com/blog/wp-content/uploads/2020/01/badblood_cover_plain.jpg
BOOK_SUMMARYURL: bad-blood-summary-john-carreyrou-theranos
AMZN_ID: B078VW3VM7

Theranos was a high-flying blood test startup. Founded in 2003 by 19-year old Stanford dropout Elizabeth Holmes, Theranos raised over $700 million in investment at a $9 billion valuation. The problem? It was all fake.
What led professional investors, Walgreens, and luminaries like Henry Kissinger to be blind-sided by Theranos's deception? Learn about the rise and fall of this cautionary startup and the psychological biases at play.
Said Bill Gates on Bad Blood: "I couldn't turn away…Some of the details he shares are—for lack of a better word—insane."
Said author Bethany McLean, author of The Smartest Guys in the Room (further down on our list): "No matter how bad you think the Theranos story was, you'll learn that the reality was actually far worse."
Unlike other business biographies on this list, read this as a cautionary tale for what happens when ambition causes people to cross to a darker side.
5. The Everything Store: Jeff Bezos and the Age of Amazon
TITLE: The Everything Store
AUTHOR: Brad Stone
TIME: 35
READS: 35.2
IMG_URL: https://www.shortform.com/blog/wp-content/uploads/2020/01/everything-store-cover.jpg
BOOK_SUMMARYURL: the-everything-store-summary-brad-stone-amazon
AMZN_ID: B00BWQW73E

Amazon is now the largest Internet retailer in the world, and it increasingly penetrates our everyday life, from being the first stop for our online shopping to interfacing with our physical world through Echo and Alexa.
But over 20 years ago, Amazon was just an online bookstore in the rising tide of the web. In its darkest times, detractors repeatedly predicted it would go bankrupt, that titans like Walmart would easily crush it, and that it would be out-executed by tech darlings like eBay and Google.
As we now know, the dogged determination of Jeff Bezos and Amazon overcame all these objections. In The Everything Store, learn the history of Amazon from its early days to 2014, along with the company values that led its their immense success.
Said Walter Isaacson, author of Steve Jobs: "Jeff Bezos is one of the most visionary, focused, and tenacious innovators of our era…Brad Stone captures his passion and brilliance in this well-reported and compelling narrative."
6. The Smartest Guys in the Room: The Amazing Rise and Scandalous Fall of Enron
TITLE: The Smartest Guys in the Room
AUTHOR: Bethany McLean and Peter Elkind
TIME: 26
READS: 34.5
IMG_URL: https://www.shortform.com/blog/wp-content/uploads/2020/01/smartestguys-cover.jpg
BOOK_SUMMARYURL: the-smartest-guys-in-the-room-summary-bethany-mclean-enron
AMZN_ID: B00EOAS0EK

The failure of Enron in the early 2000's is one of the largest bankruptcies in US history. Shareholders were wiped out, and tens of thousands of employees left with worthless retirement accounts. This book recounts the rise and fall of Enron, and how the company constructed a massively complex accounting scandal that was doomed to failure.
Enron's downfall is the predictable mixture of human greed, poorly structured incentives, and lack of sanity checks when everyone has their fingers in the pie. In smaller ways, we too are subject to the same pulls as Enron managers and employees. The warning – if we were put into the same situation, we might not have behaved any differently.
7. The Big Short: Inside the Doomsday Machine, by Michael Lewis
TITLE: The Big Short
AUTHOR: Michael Lewis
TIME: 29
READS: 23.3
IMG_URL: https://www.shortform.com/blog/wp-content/uploads/2019/11/bigshort-cover.jpg
BOOK_SUMMARYURL: the-big-short-book-summary-michael-lewis
AMZN_ID: B003LSTK8G

The Big Short: Inside the Doomsday Machine takes us inside the madness, corruption, and greed at the heart of the 2007-2008 financial crisis. It tells the story of an eccentric collection of investors who saw the folly of the subprime mortgage-backed securities market—and found a way to bet against it. By focusing on individuals who saw these worthless securities for what they truly were, The Big Short explores the complexities and irrationalities of modern capitalism and forces us to seriously question the wisdom (and motivations) of the financial elites who wield so much power over our economy, society, and politics.
Said Sheryl Sandberg, COO of Facebook: "Michael Lewis's ability to boil down the most complicated subjects is like a magic trick. You can't believe your own eyes."
The 7 Best Business Biographies, Rated by CEOs