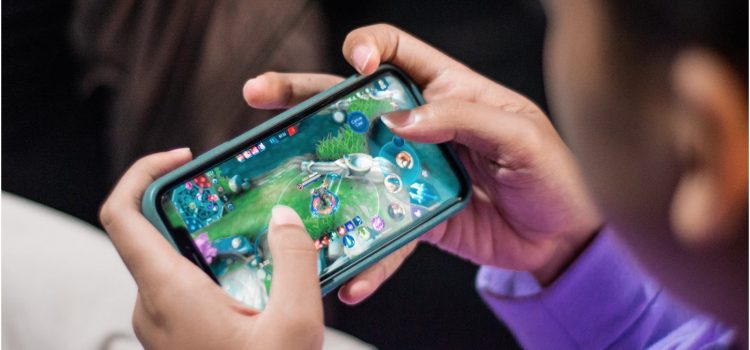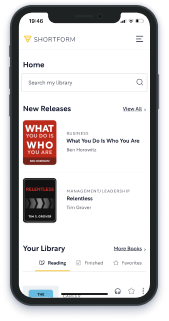 This article gives you a glimpse of what you can learn with Shortform. Shortform has the world's best guides to 1000+ nonfiction books, plus other resources to help you accelerate your learning.
Want to learn faster and get smarter? Sign up for a free trial here .
What is a Gacha game? Why are Gacha games so popular right now? Are there any risks in playing these games?
A Gacha game is a mobile video game that originated in Japan and is currently one of the fastest-growing gaming genres for smartphones. Based on a system of monetization, Gacha games essentially allow players to download and play "freemium" (free-to-play) games, progressing by buying and spending in-game currency to receive random prizes.
Keep reading to learn more about Gacha games, including the benefits and risks of playing.
What Is a Gacha Game?
Some of the most frequently asked questions about Gacha games are: "Is Gacha gaming gambling?" and "What counts as a Gacha game?"
While the broad definition of Gacha games only requires the game to include a "Gacha mechanic" (i.e. a type of toy vending machine in Japan), mobile game developers rely on this prize mechanic to varying degrees. At the extreme, some Gacha games are essentially pay-to-win gaming where players must gamble for random items in order to win challenges. Many in the gaming industry say this is predatory and exploitative of people with gambling addictions. Just as psychologically addicting as gambling in a casino, Gacha gaming is a unique form of gambling.
So, how do you know what is and isn't a Gacha game? Most free-to-play mobile games rely on the Gacha mechanic in one way or another. Monetizing free-to-play games to the extent that players can only make progress by paying for in-game currency is the most alarming of Gacha game tactics. Other free-to-play games, like Pokémon Go, use monetization to encourage players to buy special items with in-game currency, but the game can still be enjoyed without making any purchases.
Where Did Gacha Games Come From?
The history of Gacha games dates back to 2010 when Japanese game developer Konami released the mobile game Dragon Collection. Inspired by the long-standing popularity (and profitability) of physical Gacha vending machines in Japan, Konami took a risk on the Gacha gambling mechanic, using it to monetize this free-to-play game. Konami reasoned that they could capitalize on the same risk-and-reward system of psychology that popularized Gacha toy vending machines, where the machines dispense capsules filled with either high- or low-quality items.
The risk paid off. Dragon Collection became one of Konami's most profitable games seemingly overnight. This launched the Gacha gaming genre into the spotlight but led some players to regret spending a devastating amount of money on Gacha game items.
What Are the Different Kinds of Gacha Games?
Gacha gaming has evolved since its origins in 2010. One of the best examples of Gacha evolution is the game Genshin Impact. Created by Chinese game developer miHoYo in 2020, the game had amassed over 20 million pre-registered players before even being released. Genshin Impact is an open-world type of roleplaying Gacha game where players role-play, making improvements to their characters by spending in-game currency. Labeled a "true AAA Gacha game" by reviewers, Genshin Impact is an example of a mainstream Gacha game that doesn't appear to have the common Gacha elements (like pop-up ads and spam emails). Thanks to its more subtle use of the Gacha mechanic, Genshin Impact appeals to even those who aren't big gamers.
While Genshin Impact is an example of an open-world Gacha game, there are other kinds of Gacha games that fall into their own categories. Here are the five basic categories of Gacha games:
Turn-based games: Roleplaying in turn-based style battles
Open-world or action games: Roleplaying in a massive open world with hack-and-slash style battles
Strategy-based games: Roleplaying with chessboard-style battles
Rhythm-based games: Playing by tapping to the beat of popular songs (e.g. J-Pop music)
Trading card games: Playing by collecting and trading cards of varying values
Are Gacha Games Unhealthy for Players?
Since Gacha games came into existence, the risks associated with playing them have been an equally popular and controversial topic. Gacha gaming can be more or less dangerous depending on your personal situation. For example, Gacha games are known to fuel gambling addictions due to how the games use monetization to entice players to spend more and more money.
While some Gacha games can be enjoyed without spending much money, most Gacha game developers design games that encourage overspending. For example, Gacha games may use prompts that repeatedly ask players to spend money, introduce the more expensive "premium currency" as well as in-game currency, or make challenges difficult (or impossible) to complete without spending money.
What Are the Risks of Playing Gacha Games?
So, what are the biggest risks of playing Gacha games? Whether you're concerned about your kids playing them or worry about gambling addiction, here are the most common risks to look out for when playing Gacha Games:
Gacha games have no guarantees, meaning you could continuously gamble in-game currency for a rare item or character without ever winning. This is a common risk of overspending and regretting your purchases.
Gacha games use pay-to-win tactics, encouraging players to become invested in a game to the point that purchasing in-game currency is the only option to win or make progress.
Gacha games prey on impulse buying, using attractive character designs and "special releases" that prompt players to pursue the thrill of spending money.
Gacha games feed into gambling addiction in the same psychological way that traditional casino games entice gamblers, praising players who gamble and win big while creating near-miss opportunities that encourage players to try again. 
While some Gacha games do allow gameplay without purchasing in-game currency, such as by mining (collecting) currency in the game without purchasing it, the Gacha gaming mechanics automatically make it more difficult, slow, and frustrating to gain currency for these types of players.
Gacha Games for Beginners
If you're new to the world of Gacha games, there are some things you should know as a beginner if you want to have the most fun. Knowing what makes a good game is important so you don't waste your time and money on a game that you just end up quitting right away.
How to Choose a Good Game
First, let's explore how to choose a good Gacha game by understanding what makes games the most fun in general.
According to veteran game designer Raph Koster, fun from games comes from learning, comprehension, and mastery. Learning in games is different from learning in reality. Games present an environment where you can learn and have no pressure from consequence. The holy grail is a game that provides never-ending challenges, requires a wide range of skills to succeed, and has a difficulty curve that perfectly adjusts to your skill level over time.
Aside from Koster's explanation, the best Gacha games for beginners have the following characteristics:
The game developers regularly release new content for players
The game has a good balance of spending in-game currency versus giving players freebies
The game has characters that you find interesting
The game's campaign length isn't too short
The game's theme appeals to you (e.g. anime, detective, superhero, or other themes)
By paying attention to these characteristics of Gacha games, you'll be better able to choose games based on your personal interests. This way, you'll be less likely to regret spending money on a Gacha game you ultimately abandon a few days later.
Tips & Tricks: What to Know Before You Begin
Want to know the best Gacha game tips and tricks? Since Gacha games all use the same general Gacha mechanic as mentioned before, these tips can be used for a variety of Gacha games regardless of your playing experience and the game you choose. For free-to-play (F2P) players who don't spend money on Gacha games, these tips and tricks will teach you more about how to enjoy playing Gacha games for free.
Consider your finances before playing. Since Gacha games are essentially gambling, the best tip for enjoying these games is to set a spending limit for your gaming. Whether your limit is $0 (F2P gaming) or more money, it's best to be aware of your budget.
Take advantage of special events. If you want an easier way to get rare or special Gacha items, most Gacha games have reoccurring special events (i.e. "Gacha fests") where rare items are released for players who have enough in-game currency to participate.
If you do spend money, remember that no results are guaranteed. Gacha games can create an unhealthy habit of spending more and more money when you don't receive the item you hoped you would. Be mindful that, whatever you decide to use your in-game currency for, you might not like the outcome.
Learn about the Gacha game you want to play before playing. To avoid the frustration of wasting your in-game currency on useless items, research the Gacha game you want to play to learn about the game's features, special events, and how to use items. There are plenty of online resources to help you research, like Wiki pages.
Weigh the value of grinding versus microtransactions. Grinding (repetitive tasks to earn materials, items, etc.) to unlock special features is a big part of Gacha games, and game developers know it can become a chore for players. That's why Gacha games offer microtransactions where players spend a small amount of money to advance gameplay, rather than grinding. Consider if you're ready to commit the time to grinding in a Gacha game, otherwise, you may be tempted by microtransactions.
Be mindful of false advertising. Gacha games may bombard you with pop-up messages advertising "special deals" or other time-sensitive purchases. These are designed to get players to click and spend without thinking due to the time pressure. It's important to never impulsively spend money just because the game pressures you to.
Best Gacha Games in 2022
Since the creation of the Gacha gaming industry, game developers across the world have released their unique takes on Gacha games. For example, even Marvel created a Gacha game called Marvel Snap that uses microtransactions in exchange for collectible cards.
Let's take a look at the most popular Gacha games both in 2022 and of all time.
What Are the Most Popular Gacha Games to Play Now?
The most popular Gacha games usually have an outstanding visual design, enjoyable battle features, and an engaging storyline. These are the Gacha game elements we considered to create our list of the best Gacha games to play in 2022, whether you're new to Gacha games or an experienced player looking for a new game.
Here's our collection of the best Gacha games to play right now:
Originally a PC game, Raid: Shadow Legends was released in 2018 and has earned over $1 billion in in-game currency sales since then. The game's stunning visuals, soundtrack, and realistic turn-based role-playing are some of what makes it so popular with players
Genshin Impact is one of Nintendo's most successful Gacha games, described as a "vast magical world of adventure." The game's unique character designs add to its immersive storyline where players enjoy action-packed role play in the game's fantasy open world: Teyvat.
Released in 2015 by popular game developer EA (Electronic Arts), Star Wars: Galaxy of Heroes instantly became popular with fans of the Star Wars franchise. Players get to collect all their favorite Star Wars characters to create their own teams, using the team to fight in turn-based battles.
With fantasy worlds created by Japanese video game artist Masato Kato, Another Eden mostly relies on side-scrolling gameplay, allowing players to time travel across the past, present, and future. With a soundtrack developed in part by famed composer Yasunori Mitsuda, Another Eden is praised by players for its immersive combination of visuals, music, and character designs.
Hatsune Miku Colorful Stage is a rhythm-based Gacha game based on the uber-popular Japanese Vocaloid character Hatsune Miku. Players who enjoy Japanese pop (J-pop) idol music and culture will enjoy this game for its real-world setting in Tokyo plus the chance to play in the game's mysterious fantasy world, Sekai.
Fans of the massively successful Pokémon Go mobile game will enjoy Pokémon Unite for the chance to create teams of their favorite Pokémon and use them to fight in multiplayer battle arenas. The gameplay is made more engaging thanks to the game's fast-paced battling, and even F2P players say Pokémon Unite is fun to play.
Final Words
Whether you're new to Gacha games, an experienced player, or wondering if you should let your children play them, we hope you now have a better understanding of these mobile games. It's important to remember that Gacha games can be considered gambling and should only be played responsibly, keeping in mind the risks of addiction and overspending on in-game currency.
Gacha games are a great way to ease boredom, with a huge selection of game genres to choose from, most players can find a Gacha game suited to their interests. However, if you're still hesitant to try a Gacha game, we recommend checking out mobile game alternatives to Gacha games, requiring no in-game spending or purchases whatsoever.
Did we miss out on your favorite game in our best Gacha games list? Let us know in the comments!
What Is a Gacha Game? (+Most Popular Games in 2022)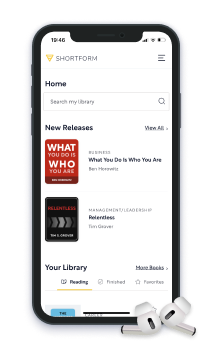 Here's what you'll get when you sign up for Shortform :
Complicated ideas explained in simple and concise ways
Smart analysis that connects what you're reading to other key concepts
Writing with zero fluff because we know how important your time is