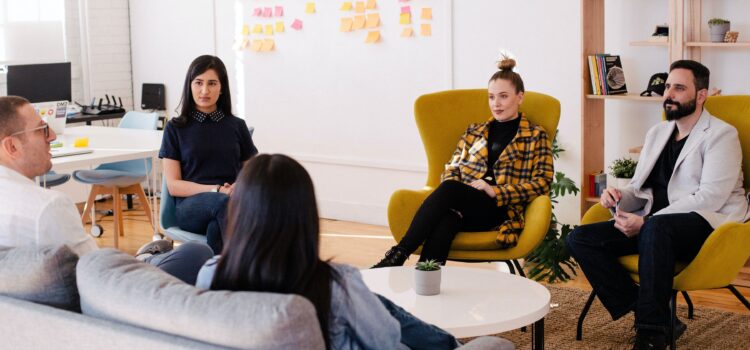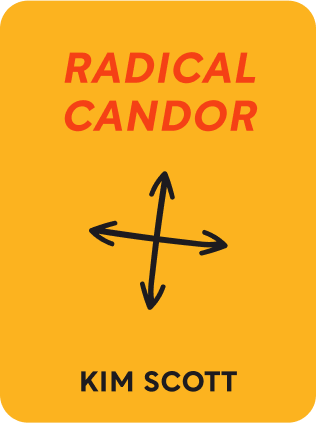 This article is an excerpt from the Shortform book guide to "Radical Candor" by Kim Scott. Shortform has the world's best summaries and analyses of books you should be reading.
Like this article? Sign up for a free trial here .
Why is transparency at work important? How can you create a culture that encourages transparency?
Transparency at work is a concept discussed in Radical Candor by Kim Scott. Having visible and transparent workflows will help develop and support a culture of candor.
Keep reading for advice about how to encourage transparency at work.
Encourage Transparency at Work With Visible Accountability
When working toward a goal together, it's important that teammates are able to visualize their own workflows within the larger context of the team's. Making workflows visible to everyone with transparency at work accomplishes three main goals.
Visible workflows allow your team to easily identify issues, delays, and other problems early. They can fix these issues on their own, before they get so large that management needs to step in. Transparency at work is empowering.
Visible workflows reveal who's putting in the work to get good results, and who is coasting on the success of their team. This transparency at work is equally important when things are going well, and you want to know who deserves the most recognition, and when things are going poorly, and you want to know who you can rely on to get the team out of a sticky situation. Additionally, this information naturally leads to promotions, stellar performance reviews, and recognition where they're really deserved.
Visible workflows illustrate what activities or work are creating success and where focus or priorities should be shifted. For example, the Google AdSense team hired salespeople to make cold calls to large websites. However, before the sales team could get underway with cold calling, orders from smaller sites started pouring in. Since the orders were easier to deal with than calls, the sales team started focusing almost exclusively on them. There was a lot of money coming in, but it wasn't because the sales team was successful—after all, they were only processing orders, not selling. Once the AdSense team started measuring activities and realized that their salespeople were almost exclusively doing work they weren't hired for, they were able to redirect them back to making cold calls and added a support team for processing orders. As a result, the sales team could use their skills to land much bigger sites and bring in significantly more revenue, and AdSense could continue benefiting from the smaller orders.
An easy workflow visualization system for transparency at work is the Kanban system. It involves putting up a board with three columns—to do, in progress, and completed. Assign each of your team members a different color and give them sticky notes in that color. Team members will write their tasks on their sticky notes and move them between columns as they work through their tasks.
Keep an Ear to the Ground
As the boss, you're naturally busy—with meetings, travel, your own work, giving guidance, and so on—and it's not possible to squeeze in meetings with everyone in your organization. Nevertheless, it's important that you get to know people at all levels of your organization and keep tabs on what's happening. Do this by scheduling time to simply walk around, and make an effort to accomplish three things during your walk:
Notice problems or successes you don't see while caught up in your routine or in other priorities
Talk to people you haven't spoken to in a long time, and ask about their current projects
Find small problems and take care of them right away, such as washing out the cups piled up in a coffee nook. This helps you stamp out issues before they become a huge problem, effectively discourages the mentality that any job can be "beneath" someone else, and shows your team that you truly care about them and their smaller issues, which inspires them to care about smaller issues.
Decisions
A dedicated decision meeting is important because it signals clearly that it's time to stop debating and start deciding. As with debate meetings, decision meetings should be open to anyone who wishes to attend—but the decision-makers in these meetings should only be those who are closest to the facts and thus have the information to make the best possible decision.
The outcome of a decision meeting should be a meeting summary that's sent out to relevant people to explain the decision, and a decision that can't be appealed or debated. A decision that can be easily taken back or changed is meaningless. Remember that you aren't the decision-maker in these meetings. If you have a very strong opinion about the subject, you can attend the meeting and give your input, or declare veto power—but this should be used sparingly.
All-Hands Meeting
The purpose of the all-hands meeting is to persuade the people outside your team that the right decision was made—if you make decisions without sharing, people tend to think you've done something sneaky or exclusive. These meetings aren't important for a small team where everyone is usually well informed about changes and decisions, but they are important for very large teams with more than 100 people. All-hands meetings should have two parts: a presentation and a Q&A session.
The presentations are usually done by the decision-makers and should include one or two reasons this decision is important or exciting, as the goal is to get everyone informed and on board. The follow-up Q&A session should usually be led by higher-ups such as the CEO or team leaders. Their role is to learn what their employees are really thinking or concerned about, and to answer challenging questions in a persuasive manner.
Transparency at Work Creates Radical Candor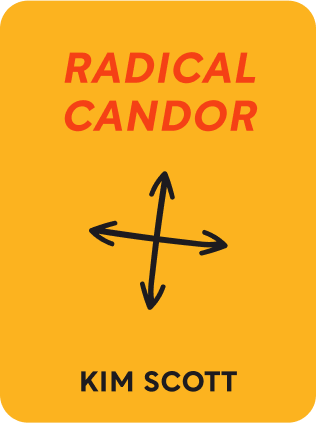 ———End of Preview———
Here's what you'll find in our full Radical Candor summary :
How you have to be direct with people while also caring sincerely for them
Why relationships are an essential part of successful leadership
How to create a strong team culture that delivers better results