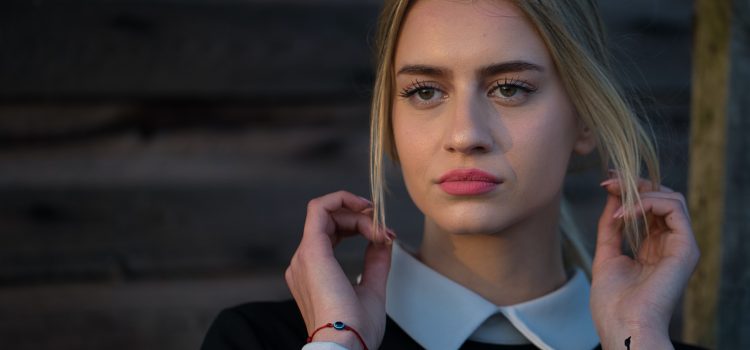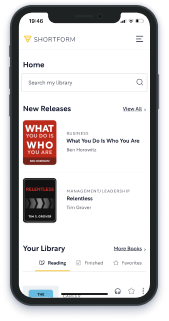 This article gives you a glimpse of what you can learn with Shortform. Shortform has the world's best guides to 1000+ nonfiction books, plus other resources to help you accelerate your learning.
Want to learn faster and get smarter? Sign up for a free trial here .
Henry Ford, Bill Gates, Elon Musk, and Warren Buffett have all talked about how important reading is to their work and lives. Even if you don't plan on becoming a billionaire, top managers and leaders still espouse the benefits of constant learning. One good book can fundamentally improve your career, changing your trajectory from a car to a rocket ship. But what if you're too busy with work and life to make time for reading?
Enter Shortform, home of the world's best book guides. Our expert team of writers extracts key ideas, arguments, and analyses from dense books, providing you with core knowledge without the fluff. Shortform guides are no simple "five-minute summary"—they are carefully constructed, detailed guides, designed to provide you with all the key insights within hours of reading, not days or weeks.
Shortform's most valuable benefits are understanding a book's key ideas better, the satisfaction of grasping difficult books with speed and ease, and understanding subjects that really interest me.

-Brad Bergan
Shortform is designed with the curious, driven, working professional like you in mind. Our guides are beloved by entrepreneurs, small business owners, salespeople, marketers, managers, and executives for their ability to convey the wisdom of a book without unnecessary detail. With tens of thousands of happy customers, Shortform is supercharging the world's white-collar workforce with rapidly acquired and implementable insights from the world's greatest thinkers.
I LOVE Shortform as these are the BEST book companions I've ever seen…and I've looked at lots of similar sites. The 1-pager and then the longer review is so useful. I read Shortform nearly every day.

-Jerry McPhee
We are so confident that you'll find value in our product that we are offering a 1-week free trial for all our blog readers. Shortform membership includes thousands of detailed summaries in over 20 categories, ranging from management to self-development to psychology. Authors covered include Ray Dalio, the Dalai Lama, Stephen Hawking, Dale Carnegie, and many more of the world's most well-known and esteemed thinkers. There's something for every working professional in Shortform's catalog!
#1 Business Adventures
TITLE: Business Adventures
AUTHOR: John Brooks
TIME: 20
READS: 32.5
IMG_URL: https://www.shortform.com/blog/wp-content/uploads/2022/04/business-adventures-cover.png
BOOK_SUMMARYURL: business-adventures-summary-john-brooks
AMZN_ID: XYZ

Published in 1969, Business Adventures is a collection of essays about the unpredictability of corporations and Wall Street—and the people behind them. Longtime New Yorker contributor John Brooks explores how businesses and economies can rise and fall based on people's behavior, which is often driven by emotions, habits of thinking, and human tendencies. Brooks's essays are so insightful and engaging that Microsoft's Bill Gates has called Business Adventures the "best business book ever."
In this guide, you'll find out how human nature led to corporate scandals, stock market setbacks, and major events that shaped the financial world as we know it. As the book was published half a century ago, we also include updates and commentary about the lasting impact of these case studies and connect them to contemporary events and issues.
#2 The Personal MBA
TITLE: The Personal MBA
AUTHOR: Josh Kaufman
TIME: 17
READS: 97.2
IMG_URL: https://www.shortform.com/blog/wp-content/uploads/2020/11/the-personal-mba-cover.png
BOOK_SUMMARYURL: the-personal-mba-summary-josh-kaufman
AMZN_ID: XYZ

In The Personal MBA, bestselling author and entrepreneur Josh Kaufman offers a comprehensive overview of how businesses work. He argues that there are five key processes underpinning every business and suggests ways to optimize them for successful results. You'll come away knowing how to identify profitable opportunities and make informed decisions to ensure business success.
In this guide, we'll discuss these five key processes and present Kaufman's advice for managing them to create business success. Additionally, we'll clarify his ideas with complementary research from management professionals and we'll suggest actionable strategies to help you apply these concepts to your business.
#3 On Writing Well
TITLE: On Writing Well
AUTHOR: William Zinsser
TIME: 50
READS: 152.8
IMG_URL: https://www.shortform.com/blog/wp-content/uploads/2022/04/on-writing-well-cover.png
BOOK_SUMMARYURL: on-writing-well-summary-william-zinsser
AMZN_ID: XYZ

No matter your current skill level, William Zinsser believes anyone can practice the craft of writing. On Writing Well offers a back-to-basics approach, focusing on honing essential writing skills rather than trying to employ complex stylistic techniques. Even if you're not a professional writer, you'll often find yourself in a position where you need to express an idea with words, and whether you're crafting an email or a resume, you can apply Zinsser's principles of simple, clear, and engaging writing. This book explores how to approach the discipline of writing and effectively put your ideas into words.
In this guide, we'll explore Zinsser's principles of simplicity, clarity, and identity, how to achieve each of them, and the specific challenges of creative nonfiction genres. Along the way, we'll examine how his principles align with or differ from other writing experts, and we'll provide actionable tips so you can apply Zinsser's ideas to your writing.
#4 Principles
TITLE: Principles: Life and Work
AUTHOR: Ray Dalio
TIME: 59
READS: 33.8
IMG_URL: https://www.shortform.com/blog/wp-content/uploads/2020/01/principles_cover.jpg
BOOK_SUMMARYURL: principles-life-and-work-summary-ray-dalio
AMZN_ID: B071CTK28D

Ray Dalio is the founder of Bridgewater Associates, the largest hedge fund in the world. In Principles: Work and Life, he shares the guiding principles powering his success and Bridgewater's.
Principles is a manual for rational thinking. The main theme is that finding the truth is the best way to make decisions, and that ego, emotion, and blind spots prevent you from discovering the truth. Dalio shares his major strategies to circumvent these weaknesses, including total receptivity, extreme honesty and transparency, productive conflict, and credibility-centered decision making.
In our Principles guide, you'll learn how to get past your ego in pursuit of your goals, why you need other people to improve your probability of being right, and the five-step process for getting what you want out of life.
#5 The Art of Thinking Clearly
TITLE: The Art of Thinking Clearly
AUTHOR: Rolf Dobelli
TIME: 61
READS: 69.8
IMG_URL: https://www.shortform.com/blog/wp-content/uploads/2022/02/the-art-of-thinking-clearly-cover.png
BOOK_SUMMARYURL: the-art-of-thinking-clearly-summary-rolf-dobelli
AMZN_ID: XYZ

In The Art of Thinking Clearly, Rolf Dobelli breaks down the most common logical fallacies that inhibit decision-making, including confirmation bias, social proof, and hindsight bias. Dobelli aims to help people recognize and overcome these fallacies so they can make better decisions.
In this guide, we'll explore Dobelli's main fallacies, including those caused by humanity's past as hunter-gatherers and those caused by other sources such as misinterpretation of cause and effect. Along the way, we'll compare and contrast Dobelli's ideas with other experts on logical thinking, such as Nassim Nicholas Taleb and Daniel Kahneman. We'll also provide concrete steps to overcome illogical thinking and explore why logical fallacies occur.
Key Insights, Without the Fluff
Most books take hours, if not days, to read. Some books may have tons of value, but the reader has to wade through tangents and anecdotes in order to glean the main points. By this time, the reader is often so confused and overwhelmed that they fail to understand the primary messages in the book. You lose important wisdom in the noise. And in a world with so much information to consume, it's hard to break out of the echo chamber and get a wide variety of viewpoints.
Shortform takes key insights from books and presents them succinctly without eliminating important points. This is the best of both worlds: the reader get to learn what's important, and they get to do it quickly. Our summaries provide original examples, summarized insights, analysis, & counterpoints, to provide you with the full context of a piece of a key point.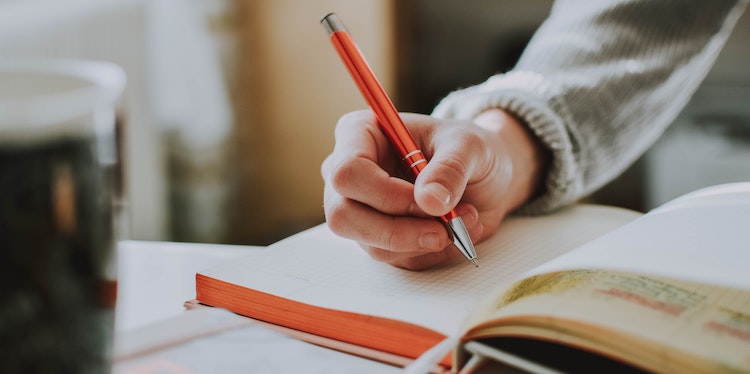 Shortform Creates New Learning Opportunities
Whatever stage you're at in your career or life, it's likely that learning new things can massively benefit you. In today's world, an interdisciplinary education is critical to personal and career growth. With over 20 categories and thousands of book guides, you can embellish your existing knowledge, or learn something entirely new to you. With your newfound ability to create new learning opportunities for yourself, your career is sure to get a boost!
Our mission is to make sense of the world's information
There's been an explosion of information. The world now produces more information in a single day than it did in the entire year of 2002.
This flood of information can feel overwhelming. How do you choose among a seemingly infinite number of books, articles, podcasts, and videos? How do you make sense of the thousands of viewpoints people have about a topic?
The goal of Shortform is to make it easier to access the world's best ideas. We want to show you what's critical to learn about the world, then help you understand it better than any other source. We accomplish this with crystal-clear thinking, concise writing, smart analysis, and brilliant new insights.
We hope this kind of broad-spectrum thinking, made more accessible to more people, can do a lot of good. It can reduce polarization and help people come to terms with each other, even if they just agree to disagree. It can inspire new ideas and connections and lead to creativity and growth.
Join thousands of other lifelong learners – try out Shortform with a 1-week free trial!
Top 5 Books to Launch Your Career Into the Stratosphere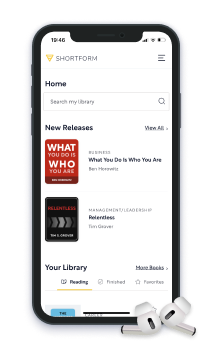 Here's what you'll get when you sign up for Shortform :
Complicated ideas explained in simple and concise ways
Smart analysis that connects what you're reading to other key concepts
Writing with zero fluff because we know how important your time is