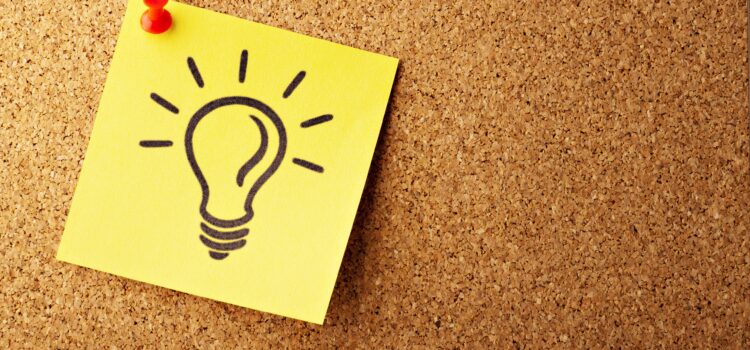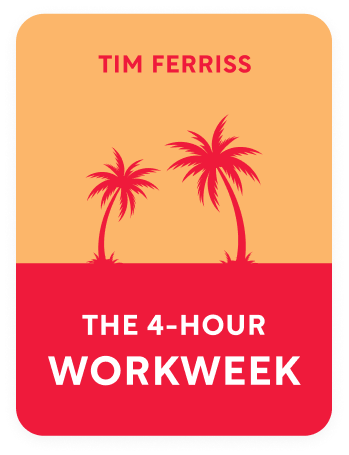 This article is an excerpt from the Shortform book guide to "The 4-Hour Workweek" by Tim Ferriss. Shortform has the world's best summaries and analyses of books you should be reading.
Like this article? Sign up for a free trial here .
What is the Tim Ferriss muse idea? How can a muse help you have more free time to live your dreams?
According to Tim Ferriss, a muse is a type of business that allows you to make money without taking up a lot of your time. Muses are profitable and can be mostly automated.
Keep reading to find out more about the Tim Ferriss muse idea and how to make money without wasting time.
Tim Ferriss: Muse Strategy
To get the time and money to have a lifestyle you want, you don't want to run a business, you want to own a business. You want the business to run itself. The author calls this type of self-sustaining business your "muse." Note—you're not trying to create a business that will make a difference to the world or that you can sell for a lot of money. You're just trying to build something that makes you money without taking up your time. This Tim Ferriss muse strategy can help you do that.
Muses must:
Sell a product, whether physical or digital. Other types of businesses, such as customer service or anything that runs on a pay-per-hour system, take up too much time to be muses.
Be cheap to test. It must cost less than $500 to test the product.
Lend themselves to automation. You should be able to start stepping away within a month.
Require little maintenance. Once the business is running, you shouldn't have to spend any more than a single day a week managing it.
There are three steps to creating an automated muse. Do not manufacture any product until you've completed all three steps:
1. Brainstorm niche markets. Choose a market before a product so that you know there will be demand for your product. Choose a niche market specifically because there will be less competition and it'll be less expensive to advertise. There must be a magazine that serves that market (for advertising in) and you must be part of the market (that way you'll know what the market wants).
For example, if you're an athlete, you might choose martial artists as your market.
2. Brainstorm products. Come up with possible products that would serve the niche markets you brainstormed above. The best option is to sell an information product that you create yourself (you don't have to be an expert, you just have to know more about the subject than your customers). Information products are ideal because they're cheap and fast to create, can have a large markup, and are hard to copy or knockoff.
For example, you might sell a DVD of a martial arts workout. Once you've filmed the workout, it's cheap to make copies of the DVD.
3. Test your product ideas. Study your competition so you can find a way to make your product different and then create an ad that highlights why yours is different. Then, start advertising and "selling" your product. (Since you don't actually have products yet, you're not going to be able to sell anything; you're just going to set up sales infrastructure to see how many people are interested. As long as you don't collect billing information, this is legal.)
For example, perhaps many martial arts workout DVDs exist, but yours is the only one that includes specific exercises for increasing the power of your sidekick. Your ad will talk about sidekicks, and you could offer the product on an eBay auction to gauge interest.
After testing, calculate if your muse product was profitable by comparing how much you spent on advertising to how much money you made "selling" your products. If it wasn't profitable, revise your product, ad, or guarantee to improve sales and then test again. Or try a new product.
Tim Ferriss: The Muse's Image Matters
Many large companies don't want to partner with small ones. To improve your company's image:
Demote yourself. When you contact the company, give yourself a mid-level job title. This has two benefits:

If the company owner or CEO is getting in touch, that implies that the company is a start-up because the owner has to do everything herself.
It's easier to negotiate if you're not the final word on the decision.

Update your contact page on your website. Create different emails or phone numbers for different departments. Initially, they'll all forward to you, but once you have outsourcers, you can forward them elsewhere.
Use Interactive Voice Response (IVR). IVR is a phone response that greets callers with a pre-recorded message and asks them to say or select options in order to direct them to the right person. Again, forward everything to yourself initially.
Get a PO Box instead of using your personal address. When you put the address on your website, instead of writing it as "PO Box ###, City" write it as "Suite ###, [street address of the post office].
Filter Your Customers
Once you've reached Phase #3, you can start being choosy about your customers. At its simplest, customer service is to sell a customer good, reasonably priced product and solve any ordering problems quickly. Ideal customers are trading partners, not people you have to cater to. Demanding, unreasonable customers take up time and energy, and the best way to avoid them is to head them off before they even order. Remember the 80/20 rule. Losing an annoying customer likely has a negligible effect on your bottom line. (You can also always send them to a reseller so you don't have to deal with them yourself.) This is all part of the Tim Ferriss Muse strategy.
To filter your customers and cut down on customers contacting you:
Don't let anyone pay by check, money order, or Western Union. These payment methods always cause problems.
Never offer free products. If you want to do a promotion or collect contact information, offer cheap products instead. Free things attract people who will waste your time.
Don't offer free trials, offer a lose-win guarantee. A lose-win guarantee gives the customer something in addition to their money back if they don't like the product or service. If your product is good, this isn't a big risk. Most people won't try to scam you. Returns will cost you, but you'll probably get so many sales it'll be worth it.

For example, if your pizza from Domino's isn't delivered within half an hour, it's free.

Don't accept orders from countries known for mail fraud.
When dealing with resellers:

Create a wholesale minimum order of 12-100 units and don't let anyone who doesn't have a tax ID number order. This ensures you're only working with serious businesspeople.
Send everyone to an online order form that needs to be printed and returned by fax.
Don't negotiate pricing or give high-volume discounts. When people ask why, tell them it's company policy because you've had problems in the past.
Now that you know about the Tim Ferriss muse strategy you can take the next steps to living the 4-Hour Workweek life.
Tim Ferriss Muse Strategy: More Money, Less Time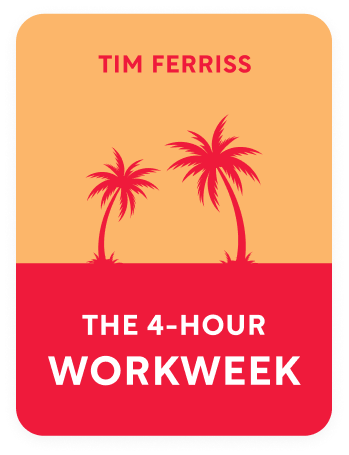 ———End of Preview———
Here's what you'll find in our full The 4-Hour Workweek summary :
The 4-step process to live a "retired" lifestyle now
Find out if you're wasting the best years of your life working a 9-5
How to create a business that makes you money without sucking up your time