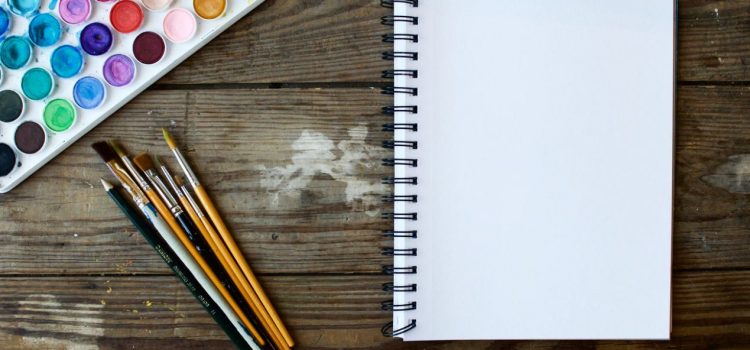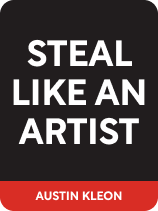 This article is an excerpt from the Shortform book guide to "Steal Like an Artist" by Austin Kleon. Shortform has the world's best summaries and analyses of books you should be reading.
Like this article? Sign up for a free trial here .
Are you looking for Steal Like an Artist quotes from Austin Kleon? How can these quotes help you create better art?
In Steal Like an Artist, Austin Kleon (a self-described "writer who draws") shares his tips for maximizing your creativity, finding inspiration, breaking out of a creative rut, and connecting with other people doing exciting work. His advice applies to anyone who uses creative thinking in their work, not just to artists in the traditional sense.
Here are the top Steal Like an Artist quotes with explanations.
Quotes From Steal Like an Artist
Steal Like an Artist is a brief primer on Kleon's top 10 pieces of advice for aspiring creatives. The book itself combines traditional text with Kleon's original illustrations and hand lettering to showcase each idea visually.
Here are some of Austin Kleon's Steal Like an Artist quotes:
"Seeing yourself as part of a creative lineage will help you feel less alone as you start making your own stuff. I hang pictures of my favourite artists in my studio. They're like friendly ghosts. I can almost feel them pushing me forward as I'm hunched over my desk."
Once you've set up your life in a way that allows you to focus on creating, it's time to start pulling inspiration from the work of other artists. According to Kleon, there is no such thing as a wholly original piece of creative work—every creator is influenced by other creators in some way. Accepting this truth releases you from the pressure of creating something the world has never seen before.
In Kleon's view, once you embrace the creative influence other artists have on you, your job is to curate that influence. Do this by filling your physical and digital spaces with art, ideas, objects, and people that move and inspire you; this will set the tone for your own creative work. On the flip side, if you surround yourself with things that bore or depress you, that will negatively impact your own work.
"People love it when you give your secrets away, and sometimes, if you're smart about it, they'll reward you by buying the things you're selling."
Once you're ready for people to see your work, the internet is the best tool at your disposal because people from all over the world can easily find your work. Kleon recommends creating a website and a social media presence. Share your completed work as well as some glimpses of your creative process so that others can learn from you (and you can learn from them).
In addition to sharing your work, the internet is a great place to connect with other creative people. Kleon recommends using social media to find people doing work that inspires you. Then, spark up a friendship by complimenting them. If you want to express your appreciation for an artist (whether well-known or not), Kleon recommends posting a public tribute to their work on your website or social media account rather than messaging them privately. That way, the artist will feel appreciated but won't feel pressured to respond.
"Nobody is born with a style or a voice. We don't come out of the womb knowing who we are. In the beginning, we learn by pretending to be our heroes. We learn by copying."
Kleon believes that the best way to get started as an artist is to copy the work of your creative heroes. Making copies will help you develop a better understanding of how the original creator made that piece of art. For example, if you're learning to paint, you might paint a copy of the Mona Lisa. In the process, you'll have to examine the original work closely, so you'll begin to understand why da Vinci used certain colors in the places he did. Then, when you paint your own, original work, you'll have a better understanding of how to use color.
Keep in mind that, when you copy, your work will inevitably fall short of the original (after all, no novice painter could perfectly reproduce the Mona Lisa on the first try). However, according to Kleon, this isn't a failure—it's the source of your strength. The ways that your copies differ from the original are what make you unique as an artist. Lean into those differences to discover and develop your own creative voice. (This step is also crucial because, if you never add anything unique to your copies, your work will just be a poor imitation of the original instead of something new and transformative.)
"The trick is to find a day job that pays decently, doesn't make you want to vomit, and leaves you with enough energy to make things in your spare time. Good day jobs aren't necessarily easy to find, but they're out there."
Part of prioritizing your creative work is not allowing the rest of your life to get in the way. For that reason, Kleon recommends being proactive about your finances so that you won't be constantly distracted by money worries.
One way to get your finances in order is to find a job outside your creative endeavors. Having a day job provides benefits beyond financial stability: It gives you a routine to build on, so you can easily slot in creative time every day. Furthermore, it maintains your connection to other people who might inspire you.
Steal Like An Artist: Quotes to Inspire You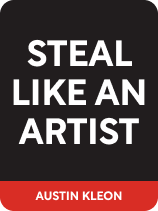 ———End of Preview———
Here's what you'll find in our full Steal Like an Artist summary :
Tips for maximizing creativity, finding inspiration, and breaking out of a creative rut
How copying others' art can improve your own
Why you should be cautious about sharing your art online