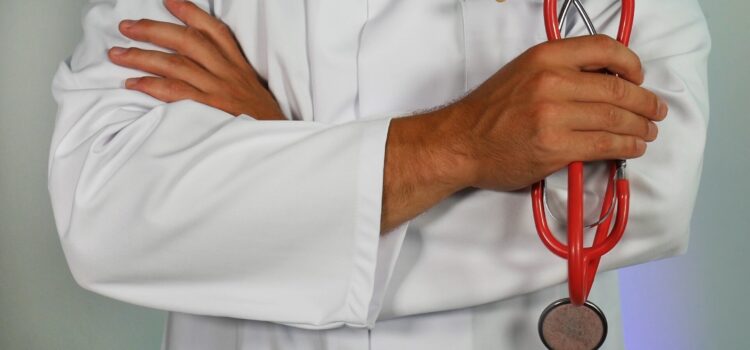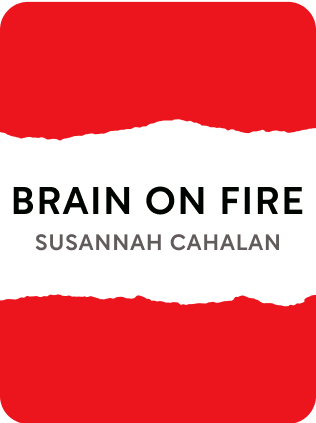 This article is an excerpt from the Shortform summary of "Brain On Fire" by Susannah Cahalan. Shortform has the world's best summaries of books you should be reading.
Like this article? Sign up for a free trial here .
Who is Dr. Souhel Najjar in Brain on Fire? How did he finally get Susannah her diagnosis?
Souhel Najjar is a doctor with a reputation for solving medical mysteries. Susannah's neurologist reached out to him before quitting her team.
Read more about Dr. Souhel Najjar and how he handled Susannah's case differently.
A Difficult Case
Susannah's bloodwork and autoimmune tests come back negative. Her MRIs and CT scans are clean. Forced by this evidence to rule out most of the diagnoses they had in mind, Susannah's doctors begin to wonder whether they'll actually be able to figure out what's wrong with her.
Dr. Siegel informs Susannah's mom that Susannah's spinal tap shows an elevated number of white blood cells. This is usually a sign of infection or inflammation and indicates that Susannah's illness is physiological rather than emotional in nature.
Under normal conditions, our immune system creates antibodies to combat infections from foreign invaders like viruses or bacteria. On rare occasions, the immune system manufactures antibodies that attack cells or tissues in a person's own body. When this happens, the person develops an autoimmune disease like lupus, multiple sclerosis, or the type of brain inflammation that Susannah suffered from.
Dr. Siegel, the physician on whom Susannah's mom has pinned her hopes, quits Susannah's team. Susannah's mom is devastated. She now believes that Dr. Russo is their only hope—until Russo brings up the name of a Dr. Souhel Najjar, the doctor to call when nothing makes sense. Both Russo and Dr. Najjar order a second spinal tap for Susannah.
Dr. Souhel Najjar Offers Guidance
Unbeknownst to Susannah's family, Siegel asked Najjar to join Susannah's team. Dr. Najjar has a track record of solving a number of mystery cases, and Siegel has confessed that he's stumped by Susannah's case. Based on Siegel's expert summary, Dr. Najjar suggests that Susannah might have viral encephalitis. Without seeing her, he prescribes an antiviral drug and recommends testing Susanah for viral encephalitis, caused by a herpes virus. Again, all the tests come back negative.
Najjar next suggests that Susannah's condition might be an autoimmune response. He immediately puts Susannah on IVIG treatment, a protocol he used successfully on another patient. On April 2, a nurse arrives to give Susannah the first of five IVIG infusions. Hallucinating that the nurse is responsible for her illness, Susannah punches her in the chest.
IVIG infusions contain healthy antibodies from thousands of blood donors. Each infusion costs more than $20,000.
Dr. Souhel Najjar Arrives
The mysterious Dr. Souhel Najjar finally shows up, to the excitement of Susannah's family. Explaining that in order to see the future, it's necessary to look backward, he asks Susannah's parents for a full medical history. He particularly notes symptoms the other doctors hadn't explored: her bedbug phobia, numbness and tingling in her hands, her faster heart rate. He addresses Susannah directly, as if he's speaking with a friend rather than a patient.
His bedside manner is personal and heartfelt. When he was a boy, he did badly in school until one teacher recognized his potential. As a result, he has committed himself to never giving up on anyone.
But then the results of Susannah's second spinal tap come in. Her white blood cell count has gone from 20 to 80, indicating that her brain is probably inflamed. Dr. Russo changes the diagnosis from psychosis to inflammation from an unknown cause.
The doctors start looking for a source of infection in Susannah's brain.
Dr. Souhel Najjar has a flash of insight: what if Susannah's inflammation is the result of an autoimmune reaction? What if her own immune system is attacking her brain? He recalls a paper written by a Dr. Dalmau at the University of Pennsylvania, describing four young women stricken by a rare autoimmune disease. Could Susannah have the same condition?
"Her brain is on fire," he announces to Susannah's parents. Then he turns to her and says, "I will do everything I can for you."
Souhel Najjar: A Doctor Solving Medical Mysteries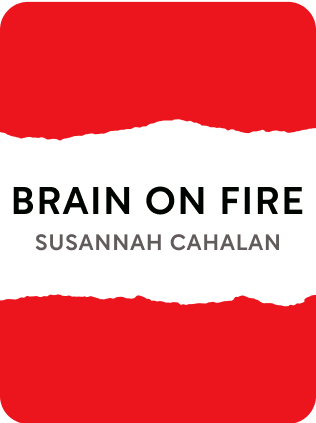 ———End of Preview———
Here's what you'll find in our full Brain On Fire summary :
How a high-functioning reporter became virtually disabled within a matter of weeks
How the author Cahalan recovered through a lengthy process and pieced together what happened to her
How Cahalan's sickness reveals the many failures of the US healthcare system