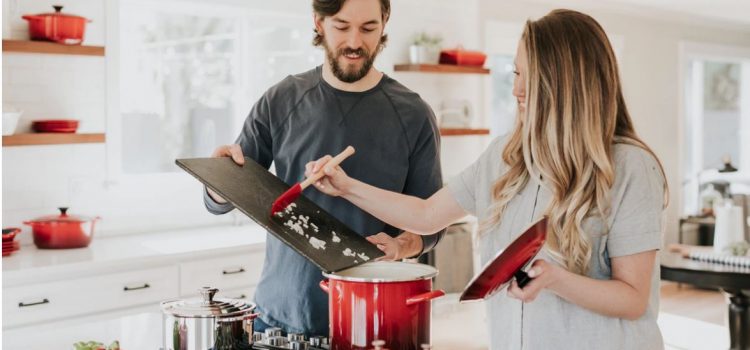 Are you looking to up your cooking game but don't know where to start? Do you want to cook quick and easy meals for your family? With so many cooking resources out there, how do you know which ones are right for your lifestyle?
Whether you're just starting out on your cooking journey or you're a pro looking to up your skills, we've got your back. In this article, we've compiled some of the best cooking blogs, podcasts, and YouTube channels on the internet.
Put on your apron, grab your spatula, and get ready to learn and get inspired.
The Benefits of Home Cooking
Cooking at home is cheaper and healthier than eating out or ordering delivery. It can also help you bond with friends and family and express your creativity. But with our busy work and family lives, many of us end up ordering the same take-out meals, resorting to the same restaurants, and throwing together the same ingredients—it can get pretty boring. To make matters worse, if you have dietary restrictions, you probably feel like you're limited to specific meals. Home cooking can help you put an end to all of that.
We've scoured the internet for the best resources for home cooking, including blogs, podcasts, and YouTube channels. We chose sources that focus on different styles of cooking, such as international cuisines, cooking for children, cooking vegan, and much more. So get ready to be inspired to dust off your cooking tools.
Best Cooking Blogs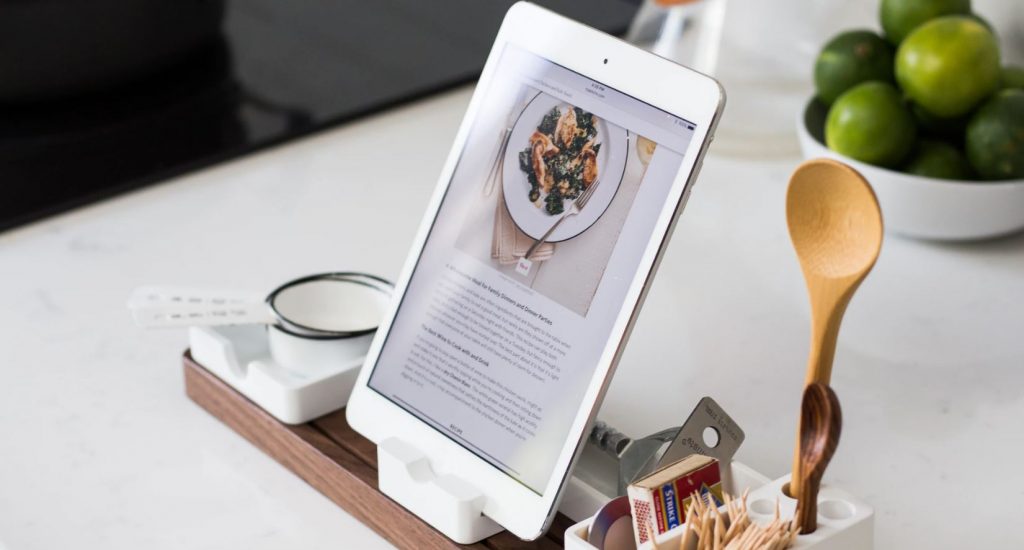 What's even better than a cookbook? A cooking blog of course! That's because blogs aren't limited to a set amount of content, so they can continue to grow. They can also be edited or updated as the author sees fit without needing to be re-published or revised. And the best part is that they're usually free.
Here's our roundup of the best cooking blogs to bookmark right now.
The first on our list of the best cooking blogs is All Recipes. All Recipes isn't written by one person—in fact, they aim to connect home cooks with other home cooks. The recipes on their site are a combination of guest submissions and posts from their community of kitchen professionals. Thanks to their focus on community, their comment sections are full of suggestions and additions from those who tried the recipes and tweaked them.
Iowa Girl Eats is written by Kristin, a woman who was diagnosed with Celiac disease in 2013. She's also married with three children, so she shares family-friendly recipes along with a collection of gluten-free recipes.
This cooking blog is written by Lindsay, a wife and dog mom from Minnesota. Lindsay's recipes are fresh and healthy and include vegan, vegetarian, and sugar-free options. Apart from being a food blogger, Lindsay also started Food Blogger Pro with her husband, which is a resource to help other food bloggers monetize their content.
Budget Bytes was created by Beth, a self-proclaimed "number cruncher and meticulous budgeter." She started the website as a recent college grad, with student loans and a low-paying job. Beth shares recipes that are simple and inexpensive. She also takes readers by the hand and provides step-by-step instructions, so even inexperienced people can cook.
Kelsey is a foodie and a mom, two things that don't often mix well. When she had her baby, she realized that having a child made prioritizing time in the kitchen impossible. So she created this website focused on quick meals for busy parents (that you can whip together during nap time).
This cooking website was started by Jenny. She knows that adults can sometimes be just as picky eaters as children. Her aim is to create recipes for picky eaters no matter what age they are. She also loves Disney and has a portion of her cooking blog dedicated to making Disney copycat recipes.
This minimalist cooking blog takes its name seriously—every recipe on this website is either 10 ingredients or less, uses one bowl, or can be made in under 30 minutes. They also make recipes for all sorts of dietary restrictions including gluten-free, dairy-free, vegan, and vegetarian.
Sailu's Food is one of the best cooking blogs for Indian food. The author, Sailu, lives in South India and is a food enthusiast. She shares traditional Indian recipes along with Western-inspired Indian dishes and some dishes from other parts of Asia.
The author of this cooking blog, Ashley, notes that she always had problems following directions. She loved adding personal touches to recipes she followed and liked to take shortcuts. Her recipes focus on instant pot, crockpot, 1-pot, and air fryer meals. They're designed for the everyday person who doesn't have the time or patience to follow a hundred steps.
The final entry to our list of the best cooking blogs is for more serious cooks, Serious Eats. The recipes on this blog use tested, science-driven techniques. Their aim is to help at-home cooks build their skill sets and knowledge. They also do cooking equipment reviews.
Best Cooking Podcasts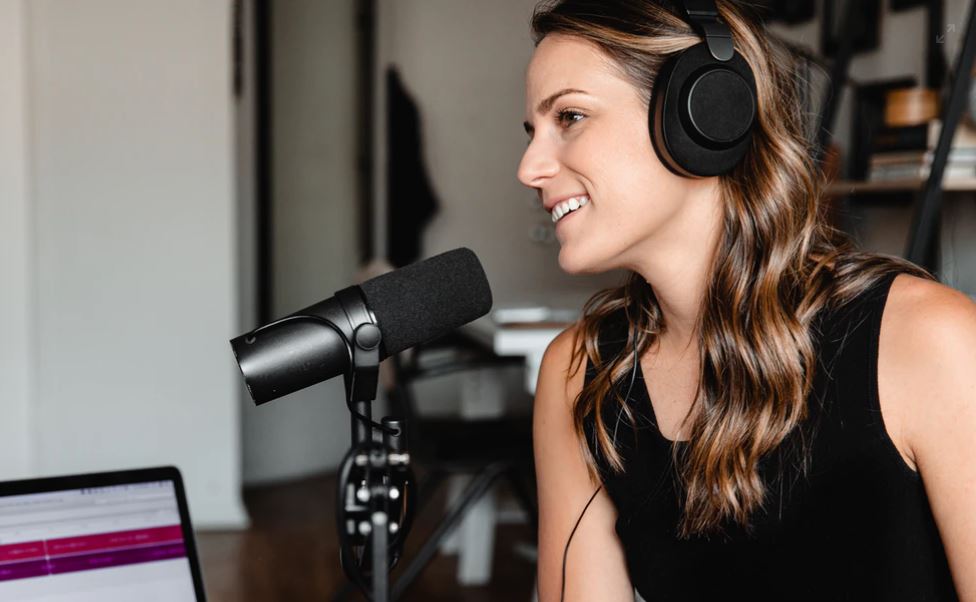 Cooking podcasts are a fun way to stay entertained while you cook, drive, or do other mindless tasks. Rather than teaching you how to cook a recipe step-by-step, they often host conversations about the behind-the-scenes topics of cooking, such as methodology, the food industry, cultural cuisines, and much more.
Here's our roundup of the best podcasts for cooking inspiration.
Have you read the award-winning recipe book Salt, Fat, Acid, Heat? This cooking podcast is run by the woman behind the book, Samin Nosrat, along with podcast creator and host Hrishikesh Hirway. They run their podcast like a Q&A session, answering listeners' cooking questions. They also regularly feature guests.
This food podcast isn't about cooking, but about food science and history. They discuss topics from farming and aquatics to ancient feasts. It's the best podcast for food nerds.
The Sporkful motto is "It's not for foodies, it's for eaters." This food podcast, created by Dan Pashman, focuses on approachable subjects, such as the best way to make a pb&j sandwich. This podcast has been around since 2010 and has even won many rewards for the best food podcast.
This cooking podcast was started by Tanorria Askew, a 2016 MasterChef contestant. She discusses topics such as Black culinary contributions to American cuisine. She also talks with other Black chefs and culinary experts about their experiences.
David Chang is the creator of the Netflix show Ugly Delicious and the Momofuku restaurant owner. On his show, he talks about food trends and culture and random topics such as airport food, Asian supermarkets, Trader Joe's, and much more.
This is one of the best food podcasts for working moms. Meghan and Stacie are both professional cooks and mothers. They go over topics such as making school lunches, how to make dinner foods more fun, and parenting. It's the perfect podcast to listen to while you cook for your family.
This podcast discusses all things BBQ, grilling, smoking, and even sous vide. They also share advice on things like vacuum sealers, thermometers, and other cooking supplies. Whether you're an aspiring pitmaster or a backyard griller, grab a cold one and turn on this podcast.
Nutrition Facts With Dr. Gregor
This informative food podcast is run by Dr. Gregor, the author of How Not to Die and the founder of NutritionFacts.org. He provides advice on topics such as avoiding cancer, controlling arthritis, weight loss, and tons more. This podcast is perfect for those interested in health and nutrition.
The final best cooking podcast on our list is Eat for the Planet, run by entrepreneur Nil Zacharias. Zacharias is trying to redefine the future of food and his podcast focuses on sustainability and the plant-based food industry.
Best Cooking YouTube Channels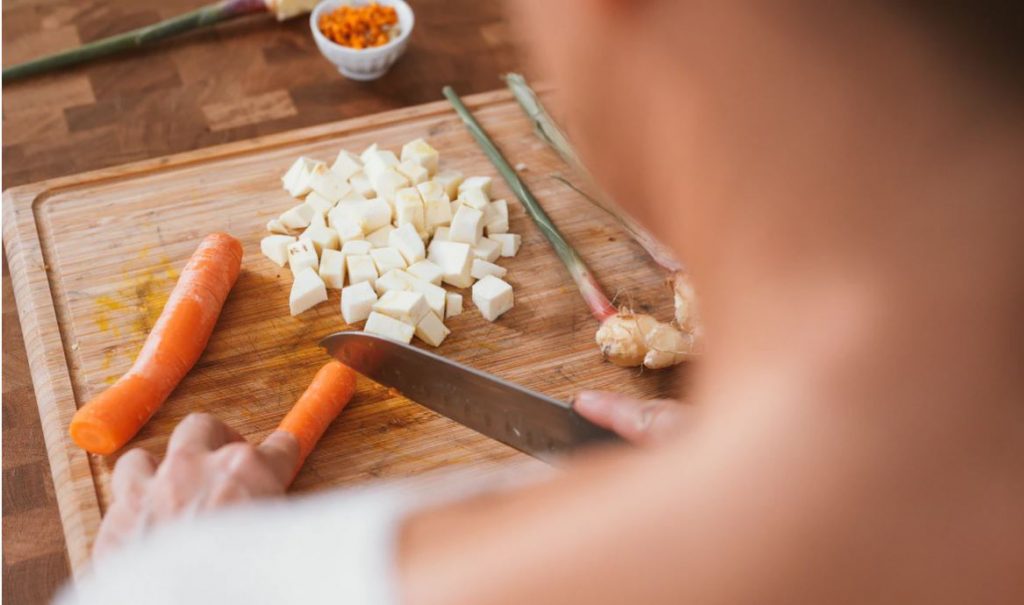 Cooking YouTube channels are convenient because you can follow along with the steps at home—it's like having a personal instructor in your kitchen. Videos can also provide better instructions than still photos and words, which is especially helpful for visual learners.
Here are our picks of the best cooking YouTube channels that are sure to leave you drooling.
This is one of the best cooking YouTube channels, according to many sources online. Binging With Babish is a great channel for both beginners and experienced home cooks. The creator, Andrew Rea, recreates dishes from movies, tv, anime, and video games. He also cooks a variety of meal types: cheap, expensive, vegetarian, meat-lovers, holiday, etc.
Like Binging With Babish, the Epicurious YouTube channel is also suitable for every skill level—from very beginners to professional chefs. This channel is unique because different cooks will share recipes for the same dish, so you can learn a variety of methods. They also do cheap vs. expensive ingredient comparisons.
The creator of this YouTube channel, Malin Nilsson, is vegan. She shares clean, vegan recipes and "What I Eat in a Day" videos. She covers everything from dinner to dessert to fermentations.
Kim, the creator of this channel, loves baking and always dreamed of owning a bakery. She thought her dreams were crushed when she was diagnosed with Celiac disease, but she decided not to give up. Kim went on a mission to create all the foods she loved (pizza, bread, pasta, desserts), but gluten-free.
Joshua Weissman is one of the biggest cooking YouTube channels at the moment. Joshua has worked as a chef in fine dining restaurants and is sharing his cooking experience with viewers. He recreates fast food favorites from places like Popeyes, Panda Express, Wendy's, Chipotle, etc. He also makes rich, homemade desserts and other junk food. This isn't a channel for dieters.
On her YouTube Channel, Mandy shares traditional Chinese cooking recipes and techniques. She creates Chinese takeout copycat recipes and even has a playlist devoted to making Chinese hot sauces at home. She warns you not to watch her videos on an empty stomach.
Claudia is a wife and a mother of five children. She shares authentic Mexican recipes designed to feed a family that are easy to make. She also shares some recipes in both English and Spanish. So whether you want to make tacos for Cinco de Mayo, the perfect salsa, or even instant pot barbacoa, Claudia is your girl.
Cooking With Dog is a quirky YouTube cooking channel featuring a Japanese woman and her French poodle, Francis. Francis the dog sits next to the host and narrates the cooking steps in English. Together, they make authentic Japanese dinners, desserts, holiday foods, vegetarian dishes, and more.
This is the best cooking YouTube channel if you want to laugh while cooking. This is a no-frills cooking channel—it's recipes for real people who aren't professional chefs and just want to make tasty food. The host entertains you while you make breakfast, dinner, desserts, snacks, dips, etc.
Juxtaposed to the channel above, this channel is made up of a team of James Beard-winning chefs, scientists, and engineers. They explain culinary techniques, recipes, and technology for serious cooks who want to up their game. They break down complicated concepts like how to make fluid gels, how to properly sharpen your knives, and even how to make the perfect cup of coffee. This YouTube cooking channel is no joke.
Final Words
Finding the motivation to cook at home can be difficult, especially if you're a beginner or short on time. Hopefully, the resources in this guide will help inspire you to embark on a journey of creativity, money savings, and delicious, home-cooked meals.
Did we miss out on your favorite cooking blog, podcast, or YouTube channel? Let us know in the comments below!
Best Cooking Blogs, Podcasts, & YouTube Channels