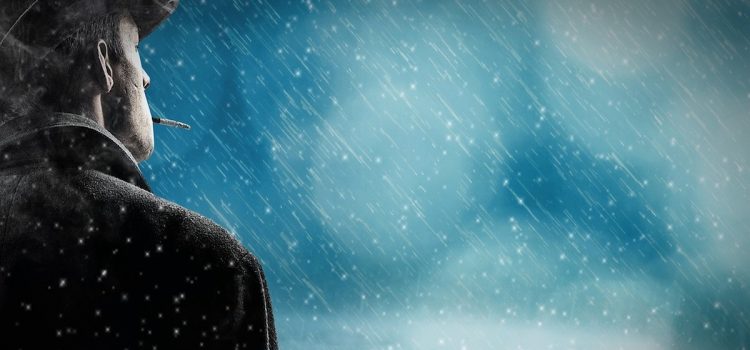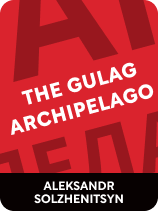 This article is an excerpt from the Shortform book guide to "The Gulag Archipelago" by Aleksandr Solzhenitsyn. Shortform has the world's best summaries and analyses of books you should be reading.
Like this article? Sign up for a free trial here.
What is social alienation? How has it been used as an authoritarian tactic to gain power?
One of the ways the Soviet Union controlled its citizens was via social alienation—conditioning them not to care about or connect with each other. This worked to repress dissident movements. Aleksandr Solzhenitsyn discusses this tactic in The Gulag Archipelago.
Continue reading to learn how the Soviet government exploited social alienation in the general population as well as in the gulags.
Social Alienation in the Soviet Union
The legal and prison systems discouraged feelings of empathy while encouraging feelings of instability and fear. There was no logic as to who got arrested or punished and who didn't, so citizens in and outside the camps could only protect themselves by informing on, stealing from, and violently attacking one another. They became wary of offering aid to someone in need and didn't feel confident enough in other people to try to band together to stand up to their oppressors.
(Shortform note: The term "social alienation" is often associated with Karl Marx, a communist philosopher and cultural icon in the Soviet Union. Marx condemned capitalist societies for reducing people down to their labor, treating them as mere "cogs in a machine" whose feelings, relationships, and desires didn't matter and should even be repressed when they threatened to interfere with profits. Though the USSR was a communist society that ostensibly valued its workers, it was also an authoritarian state, and it too benefited from repressing its citizens' humanity in order to preserve the government's absolute power over the people.)
This alienation worked differently in the free world versus in the gulag. Solzhenitsyn describes alienation in the free world as mainly a lack of trust between people, while alienation in the gulag often involved violence.
Alienation in the General Population
Solzhenitsyn writes that State Security constantly recruited informers from among the general population. Officials persuaded citizens to turn against their friends and neighbors through appeals to their patriotism, offers of material rewards, or—in the method Solzhenitsyn claims was most common—threats. Because anti-Soviet activity and knowledge of such activity committed by another person were both crimes, security officers could seize people at random and threaten to imprison them if they didn't provide names.
Though not everyone became an informer, the popularity of this method further encouraged citizens to mistrust each other—anyone you met could be an informer. In addition, if someone you became close to was later arrested, your association would reflect badly on you. Therefore, it was best practice to trust no one and to assume that any person you met would sacrifice you to protect their own standing.
(Shortform note: The belief that there are informers in a community can be more dangerous and destabilizing than the informers themselves. For example, during the Troubles in Northern Ireland in the latter half of the 20th century, the IRA (an anti-British paramilitary group) would make people suspected of being informers for the British disappear. Some of these people were legitimate spies, but some weren't, and their murders destroyed families and deepened feelings of hostility and suspicion between Republican and Unionist neighborhoods—feelings which regularly erupted into violence.)
Soviet citizens were also under pressure to break off certain relationships in order to prove their loyalty to the state. Failure to renounce your association with someone who'd been imprisoned was considered anti-Soviet activity, no matter if they were a spouse, a parent, a sibling, or a child. Those who gave up these relationships—either willingly or under duress—were still often fired, denied housing, and socially ostracized by their community. In the end, there was too much to lose from association with the wrong person for the vast majority of Soviet citizens to be motivated to seek out close relationships or to consider forming coalitions that would have allowed them to stand up to State Security and other government forces.
(Shortform note: Despite this alienation, some dissident organizations did begin to form in the USSR after Stalin's death in 1953. However, repression by the government was still severe enough that these groups either operated mostly in secret or were gradually broken up as their members were arrested, deported, institutionalized for alleged psychiatric illnesses, or outright assassinated.)
Alienation in the Gulag
Solzhenitsyn describes relationships in prison as being inherently contradictory. He writes that the friendships and even romantic connections formed between prisoners were the only things that made the years survivable, but, at the same time, the prisons were deliberately constructed to make it difficult or impossible for a prisoner to act out of anything but self-interest. For example, in the vast majority of gulags, there wasn't enough food, clothing, or living space for every prisoner, and prisoners would have to compete with or steal from each other in order to survive.
(Shortform note: Solzhenitsyn's claim that relationships between prisoners could be life-saving is supported by accounts from prisoners all over the world. Despite living in abusive environments where they endured violence from staff and fellow prisoners alike, many formerly incarcerated people speak positively of the friends or loved ones they met in prison, calling them the most significant relationships of their lives and maintaining those relationships after release.)
Hierarchies in the gulag also contributed to the alienation. An entire class of prisoners managed to avoid general labor by emphasizing skills they'd acquired outside of prison, such as mathematics, military experience, or administrative work.
Rather than serving as miners or loggers, these "trusties" became cooks, record-keepers, medical assistants, foremen, and even lower-level guards. Their more privileged positions entitled them to less crowded housing and the first pick of food, which allowed them to take more than their fair share. Some were even given the authority to determine how well other prisoners were treated—whether they received a full ration, were written up for failing to meet work quotas, were punished for breaking minor prison rules, and so on.
According to Solzhenitsyn, a large portion if not the majority of the prisoners who survived the camps were trusties. Other prisoners were inevitably ground down by the brutality of their work and lack of access to the same kinds of resources.
(Shortform note: Psychiatrist Viktor Frankl makes a similar observation to Solzhenitsyn's about trusties in Man's Search for Meaning, his memoir of his time in a Nazi concentration camp. According to Frankl, those prisoners who held onto their morals and refused to betray one another generally died in the camps, while those who cooperated with the administration or thought only of themselves—becoming kapos, stealing from other prisoners, arranging for someone else to take their place on a transport to the gas chambers, and so on—were more likely to survive. The camps were designed to make the prisoners' lives an "unrelenting struggle" for survival and to favor those most willing to exploit others.)
Social Alienation in the Soviet Union: A Tool for Repression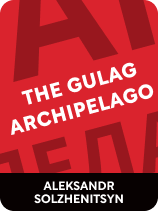 ———End of Preview———
Here's what you'll find in our full The Gulag Archipelago summary:
A book that was banned for exposing human rights abuses to the world
A work of historical nonfiction that describes life in Soviet prison labor camps
How the Soviet government used violence, paranoia, and repression to control their citizens