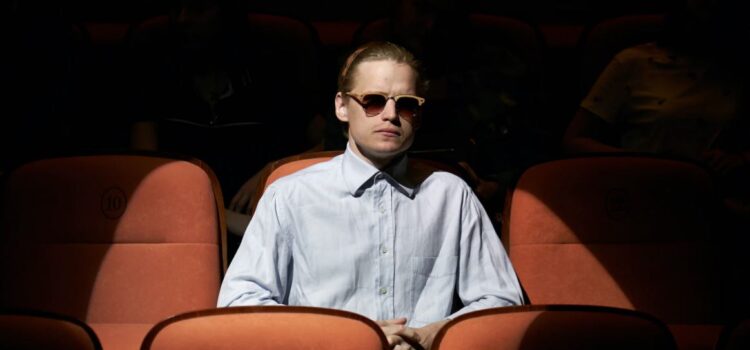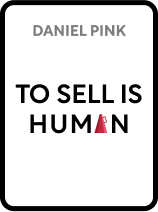 This article is an excerpt from the Shortform book guide to "To Sell Is Human" by Daniel H. Pink. Shortform has the world's best summaries and analyses of books you should be reading.
Like this article? Sign up for a free trial here .
Why is the ability to improvise so important for a salesperson? What are some tips and rules for improv that you should know?
Improvisation isn't normally associated with sales, but it's a very important skill to have. If you are unable to improvise during a sale, then you won't be able to attune to your client's needs and ultimately, close the sale.
Here are the three rules of improv and two helpful tips for practicing.
When in Doubt, Improvise
This article will show you how to harness improvisation skills to make you a more effective "mover." Improvisation is generally associated with theater, but sales and theater are actually very similar.
Similarity #1: They require courage and risk-taking. Salespeople make cold calls and actors make themselves vulnerable to an audience.
Similarity #2: They experience more rejection than success. Salespeople are regularly told no in aggressive ways; actors receive nos after unsuccessful auditions.
Similarity #3: They both have experienced a similar evolution. Both sales and theater have historically valued scripts. The simplistic, secure condition of the world and the economy made scripts appropriate and ideal. The world is now less predictable and more complicated, and it evolves in increasingly dynamic ways. This makes improvisation more valuable than a set script.
The Rules of Improvisation
Improvisation supports you to attune to others from a place of openness and adaptability, particularly under unfavorable selling conditions, or as a last resort when all other techniques fail. There are three rules of improv.
Rule #1: Listen
Most of what we do when we're in conversation is passive listening, which is more about waiting for our turn to speak, rather than being present with what is being said to us. Passive listening is transactional. It requires little to no intimacy, engagement, or action. Truly receiving what is shared with you, and allowing it to move you to engage what's at the heart of improvisation, and this type of listening is called active listening. Active listening is transformative, and is a crucial component of improvisation, from a theatrical or business standpoint. It's vulnerable, allows you to pick up on opportunities or avenues of conversation that you didn't know existed, and it inspires action. To listen actively, you need to slow down and keep quiet. Don't listen to respond, listen to listen. Simply be present and open to what is said.
Rule #2: Say Yes
In improvisational interactions, if you say no to something, or add a qualifier (like "yes, but"), it limits the paths available to you and shuts the conversation down. Therefore, it's important to say, "Yes, and." Doing so expands existing possibilities, and opens new ones.
For example, let's say you're in the middle of a potential sale, and the client asks you, "Is this refundable?" If you say no, or, "Yes, but you only have 48 hours to request it," this creates negative or stagnating energy. A better response would be, "Yes, and you have a full 48 hours to see how you feel." This creates expansive, positive energy.
Rule #3: Principled Negotiation
Never have a "win/lose" perspective, always seek "win/win." Make your partner (in theater or a sales transaction) look good. Create or paint the possibility of a result that will benefit all involved.
For example, let's say you are a used car salesman. You have a client who you could manipulate into purchasing a subpar vehicle. It's not a great car for her, but you will make a large commission, so you will "win." If you focus on principled negotiation, however, you are willing to put the extra energy into finding your client a car that fits her needs, even if it means taking a smaller commission. This allows both of you to win from a place of integrity.
More Tips to Practice Improvisation
Tip #1: Wait a Second
Pace your communication in order to balance your ratio of listening versus talking. Try counting to 5 before responding in conversation.
Tip #2: Play Improv Games
There are many fun games you can play to practice improvisation principles.
Game #1: "Yes, And"
This game helps you to practice rule #2 of improvisation. It helps you to expand existing possibilities and create new ones.
Sit in a circle with 5 or more people, and tell them to come up with a product or service idea and advertise it together. The first person starts with a pitch, or slogan, or explanation, and the next person says, "Yes, and," and builds upon that previous participant's information.
Game #2: "Word-At-A-Time"
This is valuable because it helps you develop quick thinking skills, and makes you more receptive to receiving "offers."
Sit in a circle with 5-9 people and collaboratively create a narrative using only one word per participant, per turn.
Game #3: "I'm Curious"
This interrogative exercise enhances clarity, adaptability, and attunement.
Partner up with someone and choose a contentious topic (like maybe Republicans versus Democrats). Have one partner select an opinion on the topic, and the other serve as the opposing opinion. One participant presents their opinion, and the other participant can respond only with questions (which the first participant must answer).
Rules for questions:
No yes or no questions
No questions disguised as statements or opinions
All questions must be answered
Improvisation supports the modern sales approach. It's about creatively inspiring others to connect, collaborate, and identify or expand possibilities.
The 3 Rules of Improv Every Salesman Should Know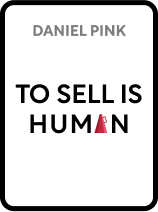 ———End of Preview———
Here's what you'll find in our full To Sell Is Human summary :
Why we are all salespeople in the modern world
The history, evolution, and significance of sales
How you can effectively harness sales skills to create purpose, growth, or "movement" in your life