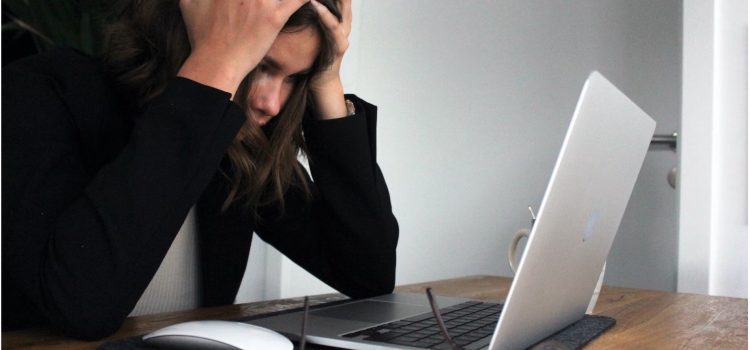 This is a free excerpt from one of Shortform's Articles. We give you all the important information you need to know about current events and more.
Don't miss out on the whole story. Sign up for a free trial here .
How are the Covid-19 pandemic and mental health correlated? What do the statistics say? Which group of people are most affected?
The pandemic has taken a toll on workers' mental health—some perhaps more than others. Anxiety and depression have increased for previous sufferers and manifested in people who'd never before struggled.
Read on to learn how the pandemic has disproportionately affected some workers' mental health.
The Pandemic and Mental Health
When the pandemic hit, most aspects of daily life got exponentially harder. Workers who weren't fired or furloughed were forced into remote work, erasing the critical boundary between work and home. Enter: prolonged isolation, Zoom fatigue, and a relentless stream of work emails and Slack messages. However, the pandemic has also negatively impacted mental health, and at a staggering rate.
People who were already dealing with depression, anxiety, and other issues felt their struggles snowball, especially as the pandemic made coping strategies—like spending time with loved ones, going outdoors, and finding stability in a regular routine—practically impossible. People who had previously managed to keep their heads above water began to sink. The U.S. Centers for Disease Control and Prevention reported that the percentage of people reporting anxiety or depression more than tripled since 2019.
These struggles with mental health won't decline as the pandemic infection rates go down—instead, they're boiling over, and they're highlighting the need for consistent mental health care at home and at work.
Which Workers Are Hit Hardest?
While the pandemic has been hard on everyone, some workers face disproportionate challenges that have impacted their mental health. 
First, many working mothers' loads grew heavier when schools closed, as they generally took on more home and childcare duties than working dads. Now, as many offices prepare to reopen, mothers worry more about having the flexibility they need and facing stigma for balancing their work and caregiving duties.
Second, women in senior-level positions are burning out faster than their male peers because they feel they have to work harder to earn and keep those jobs. Additionally, Black women are juggling pandemic mental-health stressors at work and in public life, including:
Workplace discrimination in a variety of forms (which predates the pandemic)
Covid's disproportionate toll on Black Americans
High rates—and publicity—of violence toward Black Americans
Finally, Millennials and Gen-Zers have suffered from higher rates of depression, loneliness, and stress, as these younger workers were more likely to face furloughs than older workers.
A Surge in Demand and a Shortage of Help
Not only did mental health decline during the pandemic, but those issues often went undiagnosed and untreated, meaning that the volume and severity of mental health struggles simultaneously spiked. The need for care is now overwhelming mental health professionals, emergency rooms, and even religious leaders, as people desperately seek help. Making matters worse, skyrocketing demand also means that many patients must wait longer for care—and that mental-health providers are hardly getting a moment to breathe.
The Pandemic and Mental Health Crisis: Who Suffers Most?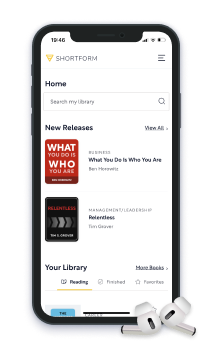 Here's what you'll get when you sign up for Shortform :
Complicated ideas explained in simple and concise ways
Smart analysis that connects what you're reading to other key concepts
Writing with zero fluff because we know how important your time is