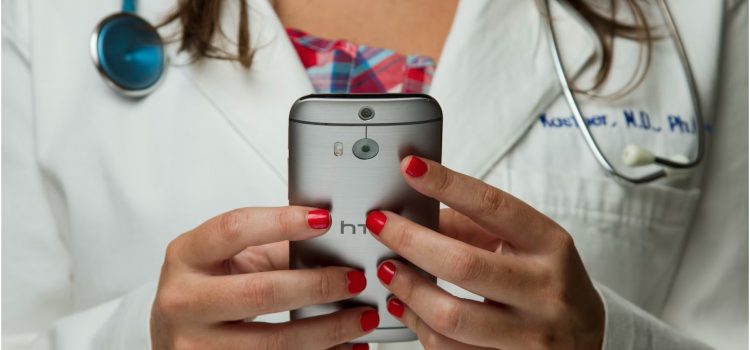 This is a free excerpt from one of Shortform's Articles. We give you all the important information you need to know about current events and more.
Don't miss out on the whole story. Sign up for a free trial here .
Wondering if you should try online mental health care? What are the risks and benefits of using "telepsychology"?
The recent boom of online mental health care has led to widely accessible online prescriptions. While there are notable benefits of accessible prescription medication, some worry about the potential for medication abuse and unnecessary over-prescription.
Read on for a brief overview of the risks and benefits of online mental health care in 2022.
The Rise of Online Mental Health Care
In March 2020, the US Drug Enforcement Administration temporarily lifted a restriction on the prescription of controlled substances (drugs with a high potential for abuse or addiction): As long as the Covid-19 global health emergency lasted, it was now legal for clinicians to prescribe medications entirely online. Prior to online mental health care, clinicians had to diagnose their patients in person at least once before giving prescriptions remotely.
The Risks: Considering Cerebral's Downfall
Mental health care startup Cerebral, then just two months old, took full advantage of this opportunity, making it easier than ever before for the public to acquire prescription ADHD medications such as Adderall and Ritalin. The company professed that their mission was to provide much-needed online mental health care to those unable to receive treatment due to prohibitive cost or lack of availability. Investors poured hundreds of millions of dollars into the company, and by the end of 2021, the company was valued at $4.8 billion.
It wasn't long before Cerebral faced accusations of over-prescribing medication to retain customers. In March 2022, multiple Cerebral clinicians admitted to the press that they felt pressured to write prescriptions for patients after a single 30-minute video call. In April, a former vice president at Cerebral filed a class-action lawsuit against the company, accusing founder and CEO Kyle Robertson of directing clinicians to prescribe as much medication as possible. In May, the federal Department of Justice opened an investigation on Cerebral, which means that the company may face criminal charges, although no such charges have been filed as of yet. This widespread backlash led Cerebral's board of directors to remove Robertson as CEO and halt all new prescriptions of controlled substances.
Additional Problems of "Telepsychology"
Silicon Valley-style startups like Cerebral often intend to disrupt or revolutionize entire industries through vast advances in efficiency. Cerebral sets itself apart from traditional psychiatry by empowering each clinician to treat more patients than ever before, thanks to the advent of online mental health care. This focus on efficiency isn't entirely a bad thing, as we'll discuss in a moment, but this mindset has contributed to many of the company's controversial practices.
For example, one nurse practitioner at Cerebral reported being pressured into taking on 30 patients a day—double the caseload she would have in a traditional setting—and feeling overwhelmed. If online mental health care clinicians rush through their diagnoses, each patient receives lower-quality treatment, and it's easier for those with dishonest intentions to take advantage of the system.
Additionally, Cerebral's business model creates a financial incentive to prescribe medication to everyone who wants it—essentially, to become a pill mill. The company charges its patients a flat monthly fee for a diagnosis and monthly follow-up meetings, with medications billed separately. This means that as long as patients keep refilling their prescriptions, they continue paying Cerebral. If Cerebral were to deny a patient access to medication, that patient would have to either pay a significantly higher fee for Cerebral's online mental health care, or (more likely) stop being a Cerebral customer.
In short, Cerebral's bottom line suffers when they deny patients medication, and their prescribing practices reflect this. For instance, internal sources at Cerebral have revealed that when patients complain about clinicians who refuse to prescribe them medication, the company usually just transfers them to another clinician—giving potential abusers or sellers multiple chances to find someone willing to give them a prescription.
Arguably, many of these failures could have been averted if Cerebral had been managed differently. Perhaps other online mental health care startups could provide this service in a safer, more reliable way? It's worth noting that startups Done and Klarity use business models and treatment plans that are nearly identical to Cerebral's, although it's unclear whether they're experiencing the same internal issues. Another company, ADHD Online, charges customers per appointment instead of offering a monthly subscription, which may reduce their financial incentive to offer prescriptions to people who don't need them.
Would the safest course of action be to uniformly put an end to all these companies' online prescriptions? Or could it be worth it to give online mental health care another chance?
The Benefits of Online Mental Health Care
Although the efficiency-first mindset is what caused so many of the problems at Cerebral, efficiency is also arguably one of the greatest benefits of online mental health care.
If online mental health care visits allow each clinician to serve more patients, it increases the "supply" of available treatment. In theory, this allows online services to offer more affordable health care and reduce wait time for patients signing up, providing faster relief to more people who need it. The shortage of psychiatrists in the US, and the fact that many health insurance companies limit which providers they're willing to cover, means that many of those seeking mental health care are unable to get it. Increased efficiency could help these people gain access to health care they wouldn't ordinarily have.
Although the Cerebral controversy suggests that telehealth regulations may be necessary, regulations also run the risk of reducing efficiency—harming those seeking mental health care by reducing ease of access.
Was the public right to turn against Cerebral?
The overprescription of potentially addictive medication evokes unsettling echoes of the Opioid Crisis. Is it still too easy for the average person to get their hands on these controlled substances? Although Cerebral has stopped prescribing controlled substances, other online mental health care companies, like Done, Klarity, and ADHD Online, are still writing online prescriptions (and will be able to do so until the federal government announces the end of the Covid-19 public health emergency, likely at the beginning of 2023).
On the other hand, is it possible that limiting access to this medication has unnecessarily prolonged the suffering of those with ADHD? Should we consider making entirely-online prescriptions permanently legal?
Online Mental Health Care: What Are the Risks & Benefits?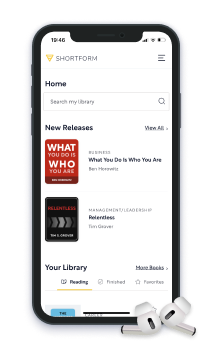 Here's what you'll get when you sign up for Shortform :
Complicated ideas explained in simple and concise ways
Smart analysis that connects what you're reading to other key concepts
Writing with zero fluff because we know how important your time is