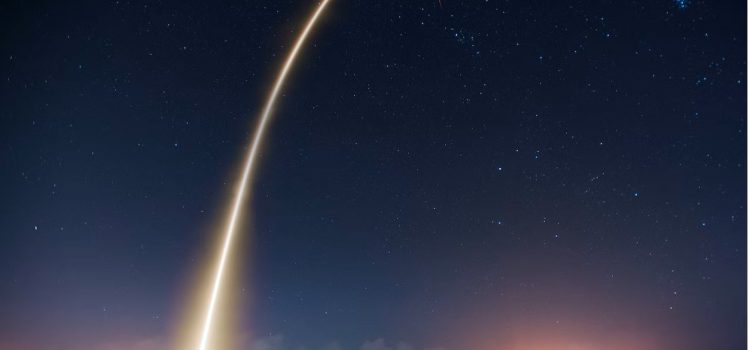 Is the modern space race still happening? Why is it so relevant in 2022? What does the future hold for space travel?
Existing space programs have produced marvels from GPS to water purifiers to the robotic arms that perform brain surgery. The modern space race promises even more, including a network of satellites to monitor climate change and maybe even the ability to generate solar power in space to be used on Earth.
Keep reading to find out why the modern space race has the potential to change how you live on Earth.
The Potential of the Modern Space Race
In July 2021, Richard Branson beat out Jeff Bezos in society's modern space race scramble, leading by just nine days to become the first owner of a privately built spacecraft to visit the outer regions of our atmosphere. In doing so, he served as proof-of-concept for space tourism, in which private firms shuttle paying citizens into orbit in a space-aged version of the best roller coaster ever.
Though many criticized the billionaires for their "let them eat rockets" tone-deafness in the middle of a pandemic that put millions out of work and killed hundreds of thousands in the U.S. alone, the private space industry looks on course to thrive.
And while some criticisms are well-founded—the environmental impact of frequent rocket flights will be significant, and billionaires arguably should pay more attention to Earthly problems like diseases or climate change—a private space industry also has the potential to bring notable benefits to those of us left on the ground. 
Readying to Launch
Branson, Bezos, and Elon Musk (founder of SpaceX), are the most recognizable faces of the modern space race, but they are not the only ones in the game. Numerous firms, often backed by special-purpose acquisition company (SPAC) money, are busy building rockets and satellites aimed at everything from space exploration to terrain-mapping projects. The number of satellites orbiting the planet is expected to rise from today's 3,400 to between 50,000 and 100,000 in the next decade—and that's just based on current orders.
The most headline-grabbing aspect of the modern space race is, of course, its personal travel potential. Branson's Virgin Galactic has already booked 600 astronaut hopefuls at approximately $250,000 a pop and will start offering flights in 2023. Blue Origin, Bezos's project, auctioned off a spot on his first passenger mission and received 7,600 bids, the highest of which was $28 million. The company is currently selling seats on flights for undisclosed sums and just launched its sixth passenger flight mission earlier this month.
These sorts of stories prompt criticism that the technology is being developed merely as a plaything for rich people. But disruptive, innovative technologies often start as rich people's playthings—think cars, cell phones, and even basic telephones. Inevitably, such technologies evolve to not only be more accessible to wider swaths of the population, but also to create unexpected benefits. Those close to the industry expect the same trajectory this time.
To 2023 and Beyond
While space programs have traditionally been run by governments, technology has become accessible enough—and private citizens wealthy enough—that the private sector is now able to take up the slack in the modern space race where governments left off. Though the industry faces some risks (investors are pouring into space companies so fast the market feels a tad frothy—and all it would take is one high-profile crash to tank enthusiasm), its long-term prospects are strong.
Why the Modern Space Race Is More Relevant Than Ever