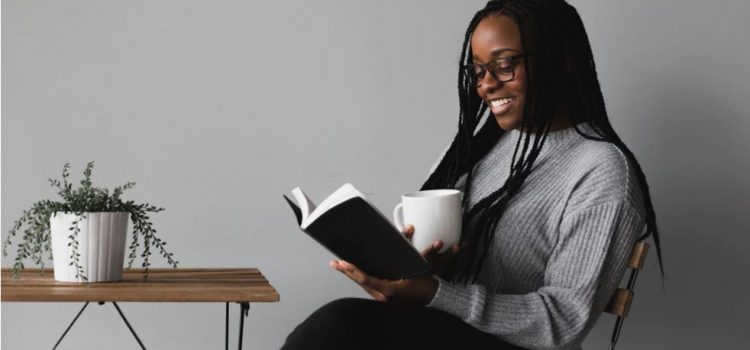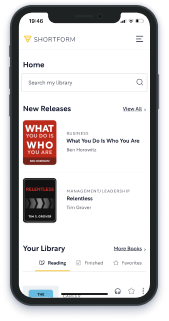 This article gives you a glimpse of what you can learn with Shortform. Shortform has the world's best guides to 1000+ nonfiction books, plus other resources to help you accelerate your learning.
Want to learn faster and get smarter? Sign up for a free trial here .
Are you looking for inspirational books written by women, for women? How can reading these inspiring women's stories help empower you to live your best life—whether it be your personal life or your work life?
In this guide, we've put together a list of the most inspirational books for women and split them into three categories: memoirs, personal life, and work life. Most of the authors on this list struggled greatly in life—from childhood traumas, to racial inequality, to workplace discrimination—and managed to come out the other side even stronger. And now they want to encourage you to do the same.
Here's our list of the most inspirational books for women.
Real, Inspirational Stories
There's something impactful about reading inspirational books for women that were written by inspiring women themselves. Although every author on this list is admirable, this section is dedicated to those who chose to share their personal stories—no matter how traumatic some of them may be—in hopes of inspiring readers and showing them that you don't have to be defined by your race, your childhood, or your mistakes.
Becoming
TITLE: Becoming
AUTHOR: Michelle Obama
TIME: 60
READS: 83.6
IMG_URL: https://www.shortform.com/blog/wp-content/uploads/2021/05/becoming-cover.png
BOOK_SUMMARYURL: becoming-summary-michelle-obama
AMZN_ID: XYZ

"Now I think it's one of the most useless questions an adult can ask a child—What do you want to be when you grow up? As if growing up is finite. As if at some point you become something and that's the end."
About the Book
The first inspirational book for women was written by none other than the prior first lady herself. Michelle Obama's memoir Becoming delivers candid reflections on the life of the first African-American first lady. Offering a window into her personal evolution, Michelle details how ambition, hard work, and embracing her authentic story helped her journey from her family's Chicago working-class neighborhood to a 47th-floor law office, then to the White House and beyond.
Becoming provides insights into Michelle's self-determination: She pushed herself to excel in Ivy League classrooms and achieve a prestigious career by age 26, then mustered the courage to swerve off that path in search of greater fulfillment. It details her relationship with Barack—a love story of two opposites—and their challenging quest to navigate family and political life. Through it all, we witness a woman who perpetually strives to become a better version of herself.
Becoming won a Grammy Award for Best Spoken Word Album in 2019 and was nominated again in 2020. Since its publication in 2018, the book has sold over 10 million copies.
The Glass Castle
TITLE: The Glass Castle
AUTHOR: Jeannette Walls
TIME: 43
READS: 20.8
IMG_URL: https://www.shortform.com/blog/wp-content/uploads/2020/01/glasscastle-cover.jpg
BOOK_SUMMARYURL: the-glass-castle-memoir-summary-jeannette-walls
AMZN_ID: B000OVLKMM

"I wanted to let the world know that no one had a perfect life, that even the people who seemed to have it all had their secrets."
About the Book
The Glass Castle is the harrowing tale of Jeannette Wall's life growing up in poverty with wayward parents. Jeannette and her siblings were often left to fend for themselves as their parents engaged in alcoholic binges or flights of fancy. The siblings ultimately resented their parents' neglect and became independent, moving far away.
Following the Walls family through the desert to the coal-mining region of West Virginia to the fast-paced life of New York City, this memoir explores the nature of family, loyalty, and tragedy and what it takes to survive together and apart.
Glass Castle spent over 260 weeks in hardcover on The New York Times Best Seller list and stayed on the paperback nonfiction bestseller list until October 2018—meaning it persisted for 440 weeks. Many readers and reviewers found it inspirational that the author could become successful even after such a horrible childhood.
milk and honey
TITLE: Milk and Honey
AUTHOR: Rupi Kaur
TIME: 17
READS: 34.8
IMG_URL: https://www.shortform.com/blog/wp-content/uploads/2020/11/milk-and-honey-cover.png
BOOK_SUMMARYURL: milk-and-honey-summary-rupi-kaur
AMZN_ID: XYZ

"if you were born with the weakness to fall you were born with the strength to rise"
About the Book
Rupi Kaur experienced oppression and abuse throughout her life. From an uncle who raped her as a child to a father who demanded she stay silent, she grew up in an environment that taught her she was worthless. However, as she grew up, her experiences with love and heartbreak taught her how to find the beauty in herself and how to heal in the face of painful experiences.
Milk and honey is an award-winning collection of poems that dive into the themes of sexual assault, the complexity of relationships, and the healing power of self-love. Through her use of beautiful language, Kaur takes you on her emotional journey to love herself in the face of painful and oppressive experiences.
Rupi Kaur is a #1 New York Times bestselling author and illustrator. Many readers say that Kaur's raw expression of emotions and events connect you to humanity in a way that not many authors can achieve.
TITLE: Hidden Figures
AUTHOR: Margot Lee Shetterly
TIME: 27
READS: 20.3
IMG_URL: https://www.shortform.com/blog/wp-content/uploads/2020/01/hidden-figures-cover.jpg
BOOK_SUMMARYURL: hidden-figures-summary-margot-lee-shetterly
AMZN_ID: B0166JFFD0

"Their goal wasn't to stand out because of their differences; it was to fit in because of their talents. Like the men they worked for, and the men they sent hurtling off into the atmosphere, they were just doing their jobs."
About the Book
Hidden Figures tells the story of a group of African-American women who, over a period of over 25 years, made major contributions to the US space program. Working in the American South during the Civil Rights Era, they overcame both race- and gender-based discrimination to launch brilliant and storied careers as mathematicians and engineers. These women were the unsung protagonists who shaped America's destiny, playing a major role in the great drama of the nation's history.
Hidden Figures was adapted into a movie that received several nominations and the BET Award for Best Movie. Many say that this book empowers women and confronts racism in a much more interesting way than reading a history book.
Eat, Pray, Love
TITLE: Eat Pray Love
AUTHOR: Elizabeth Gilbert
TIME: 47
READS: 54.9
IMG_URL: https://www.shortform.com/blog/wp-content/uploads/2020/11/eat-pray-love-cover.png
BOOK_SUMMARYURL: eat-pray-love-summary-elizabeth-gilbert
AMZN_ID: XYZ

"This is a good sign, having a broken heart. It means we have tried for something."
About the Book
Elizabeth Gilbert's life imploded after she filed for divorce from her husband when she was 30 years old. She was still reeling from their contentious separation when she fell in love with someone else. But when this love ended, she fell into a deep depression. She knew something drastic needed to happen to save her life. She decided to embark on a year-long journey to Italy, India, and Indonesia to find pleasure, spiritual guidance, and harmony in her soul. Eat Pray Love depicts Gilbert's journey of survival and transformation. It is the story of her learning to move out of the darkness and into the light.
Eat, Pray, Love spent 57 weeks in the top spot on the New York Times paperback bestseller list. This book continues to inspire women and has helped readers through many hard times (such as divorce, depression, and self-discovery).
Inspiration for Your Personal Life
The second section on our list of the most inspirational books for women is for those women who may be stuck in a rut, going through a difficult time in their lives, or who just need a boost to get their motivation going again.
You Are a Badass
TITLE: You Are A Badass
AUTHOR: Jen Sincero
TIME: 40
READS: 26.8
IMG_URL: https://www.shortform.com/blog/wp-content/uploads/2020/01/youareabadass-cover.jpg
BOOK_SUMMARYURL: you-are-a-badass-summary-jen-sincero
AMZN_ID: B00B3M3VWS

"So often, we pretend we've made a decision, when what we've really done is signed up to try until it gets too uncomfortable."
About the Book
You were born to be a badass, but are you getting the most out of your life? In You Are a Badass, author Jen Sincero helps you identify and change the self-sabotaging thoughts and behavior patterns that are stopping you from living up to your potential.
Creating a better life requires only one simple shift: Going from wanting to change your life to deciding to change your life. This book will explain why you are the way you are, how to change what you don't like, and how to love yourself as you create a new, awesome life.
Jen Sincero is a #1 New York Times bestselling author. She also works as a success coach and motivational speaker who travels around and helps people transform their lives. This book is written as a how-to guide for those who want to make real changes.
Girl, Wash Your Face
TITLE: Girl, Wash Your Face
AUTHOR: Rachel Hollis
TIME: 30
READS: 34.3
IMG_URL: https://www.shortform.com/blog/wp-content/uploads/2020/01/girlwashyourface_cover.jpg
BOOK_SUMMARYURL: girl-wash-your-face-summary-rachel-hollis
AMZN_ID: B072TMB75T

"Comparison is the death of joy, and the only person you need to be better than is the one you were yesterday."
About the Book
Does it sometimes feel like everybody else has life figured out except you? Rachel Hollis, author of Girl, Wash Your Face, wants you to know that's a lie. Life is messy and complicated for everyone, but once you understand that you are in control of your life, you can begin to live with passion, joy and confidence.
Aimed at women who feel overwhelmed and unworthy, Girl, Wash Your Face examines 20 lies that can hold you back from becoming who you were meant to be. Hollis details her own mistakes, traumas and life lessons, and shares with readers the strategies she used to overcome these lies and find true happiness.
Rachel Hollis is a two-time #1 New York Times bestselling author of inspirational books for women, a motivational speaker, podcaster, Christian, and a mom of four. Her books empower and inspire women all around the world to do what they never thought possible.
Radical Acceptance
TITLE: Radical Acceptance
AUTHOR: Tara Brach
TIME: 40
READS: 103.4
IMG_URL: https://www.shortform.com/blog/wp-content/uploads/2021/05/radical-acceptance-cover.png
BOOK_SUMMARYURL: radical-acceptance-summary-tara-brach
AMZN_ID: XYZ

"Perhaps the biggest tragedy of our lives is that freedom is possible, yet we can pass our years trapped in the same old patterns."
About the Book
Radical Acceptance is a meditative practice wherein we acknowledge what we're experiencing—positive or negative—and welcome it. It's a powerful tool that allows us to be fully present in each passing moment. It helps us avoid getting stuck in our own heads.
Tara Brach, a practicing psychologist and devout Buddhist, discusses how we can use Radical Acceptance to live our lives more fully by always bringing our full attention to the present moment and accepting it for what it is. You'll learn how we get trapped in the stories we tell ourselves, and how Radical Acceptance can bring us out of the trance.
Tara Brach, Ph.D., is a clinical psychologist, a famous teacher of mindfulness meditation, and the founder of the Insight Meditation Community of Washington. This book received overwhelmingly positive reviews and many say it is life-changing, wise, and insightful.
The Gifts of Imperfection
TITLE: The Gifts of Imperfection
AUTHOR: Brené Brown
TIME: 42
READS: 112.4
IMG_URL: https://www.shortform.com/blog/wp-content/uploads/2020/11/the-gifts-of-imperfection-cover.png
BOOK_SUMMARYURL: the-gifts-of-imperfection-summary-brené-brown
AMZN_ID: XYZ

"The universe is not short on wake-up calls. We're just quick to hit the snooze button."
About the Book
Released in 2010, The Gifts of Imperfection is a New York Times bestseller by researcher, speaker, and author Brené Brown. The book explores the theory and practices behind "Wholehearted living": a concept Brown devised after years of research into shame, vulnerability, and self-worth. According to Brown, living Wholeheartedly will help you to cultivate worthiness: the conviction that you are good enough as you are and that you deserve to be loved.
In this guide, we'll explore how Brown conceives worthiness and shame and how her approach to these topics compares to her contemporaries' work. Furthermore, we'll discuss Brown's 10 strategies for living Wholeheartedly and the research that underpins (and occasionally challenges) them.
Dr. Brené Brown is a research professor at the University of Houston and is widely known for her TED Talk on the power of vulnerability. Today, The Gifts of Imperfection has sold over two million copies worldwide and some say it gave them a new perspective on life.
Big Magic
TITLE: Big Magic
AUTHOR: Elizabeth Gilbert
TIME: 47
READS: 45.1
IMG_URL: https://www.shortform.com/blog/wp-content/uploads/2021/11/big-magic-cover.png
BOOK_SUMMARYURL: big-magic-summary-elizabeth-gilbert
AMZN_ID: XYZ

"A creative life is an amplified life. It's a bigger life, a happier life, an expanded life, and a hell of a lot more interesting life. Living in this manner—continually and stubbornly bringing forth the jewels that are hidden within you—is a fine art, in and of itself."
About the Book
If you've ever felt a creative tug or impulse, writer Elizabeth Gilbert can help you act on it. According to Gilbert, the author of the best-selling memoir Eat Pray Love, creativity is not just the domain of a few brilliant professional artists, but rather an enriching way of life that anyone can adopt at any time. If you embrace creativity, you'll experience "Big Magic": a mystical or spiritual force of creativity that brings joy and purpose.
In this book, you'll learn how, according to Gilbert, you can commune with the forces of creativity and establish an enjoyable, rewarding creative practice that can last a lifetime. You'll also find commentary that provides actionables to help you implement Gilbert's ideas around creativity, gives context around Gilbert's writing on spirituality and art, and explores scientific explanations for the creative phenomena Gilbert attributes to magic.
Big Magic was an instant bestseller and inspired many reviewers to follow their creative passions—especially writing.
Inspiration for Women at Work
Finally, this last section of inspirational books for women is for the working woman. These inspiring women are motivating others to start that business, ask for that raise, defy the stereotypes, and become leaders.
Girl, Stop Apologizing
TITLE: Girl, Stop Apologizing
AUTHOR: Rachel Hollis
TIME: 53
READS: 37.9
IMG_URL: https://www.shortform.com/blog/wp-content/uploads/2021/10/girl-stop-apologizing-cover.png
BOOK_SUMMARYURL: girl-stop-apologizing-summary-rachel-hollis
AMZN_ID: XYZ

"Who you are is defined by the next decision you make, not the last one."
About the Book
In this follow-up to Girl, Wash Your Face, blogger, motivational speaker, and author Rachel Hollis writes that she's fed up with seeing women ignore their own dreams because of self-doubt, guilt, and society's expectation that women put others first. Hollis offers the lessons she learned in growing from humble beginnings to becoming the founder of a multimillion-dollar media company to help her readers shed the weight of expectation and achieve their dreams.
Hollis's advice consists of excuses to let go of, behaviors to adopt, and skills to acquire. In addition, she provides a step-by-step blueprint to take your dream from fantasy to realization. In this guide, we'll compare Hollis's advice to that of other popular self-help authors and expand on her messages through practical exercises.
If Girl, Wash Your Face was for moms, then Girl, Stop Apologizing is for women who want more out of their lives. Some readers say this book was so powerful that it inspired them to start businesses that they've been thinking about for years.
The Confidence Code
TITLE: The Confidence Code
AUTHOR: Katty Kay and Claire Shipman
TIME: 29
READS: 88.2
IMG_URL: https://www.shortform.com/blog/wp-content/uploads/2021/05/the-confidence-code-cover.png
BOOK_SUMMARYURL: the-confidence-code-summary-katty-kay-and-claire-shipman
AMZN_ID: XYZ

"Confidence is the purity of action produced by a mind free of doubt."
About the Book
In this guide for women (men can learn something too), journalists and authors Katty Kay and Claire Shipman examine the art and science of confidence—what it is, why it matters, why women have more trouble accessing it than men, and how this shortage affects professional success, personal achievement, and even happiness. Biology plays a role, and so do systemic inequalities, but confidence is also largely a choice. Learn how to make it in The Confidence Code.
Katty Kay is the anchor of BBC World News America and a contributor to Meet the Press and Morning Joe. Her co-author, Claire Shipman, is a contributor to Good Morning America and other broadcasts. Their book is heavily research-based and is aimed to help women of all ages—whether they're just entering the workforce or they need a boost to get out of a rut.
Lean In
TITLE: Lean In
AUTHOR: Sheryl Sandberg
TIME: 20
READS: 25.9
IMG_URL: https://www.shortform.com/blog/wp-content/uploads/2020/01/lean-in-cover.jpg
BOOK_SUMMARYURL: lean-in-summary-sheryl-sandberg
AMZN_ID: B009LMTDL0

"In the future, there will be no female leaders. There will just be leaders."
About the Book
Lean In, by Sheryl Sandberg, explores the professional, personal and societal hurdles holding women back from leadership positions in the workforce. The hurdles include discrimination, family-unfriendly policies, and a lack of help at home. To get more women into leadership positions and make true changes, Sandberg urges women to "lean in" to their careers, taking risks and being ambitious in their professional goals, while demanding more help at home. To do this, women must fight a lack of self-confidence and internalized gender stereotypes to forge fulfilling and rewarding personal and professional lives.
Sheryl Sandberg is the COO of Facebook and one of Fortune magazine's Most Powerful Women in Business, and importantly, a mother. Lean In has inspired many women to stand up for themselves and to break stereotypes.
Conclusion
There are so many inspirational books for women out there that it can be hard to choose which ones to put your time into. Hopefully, this list will help you choose which inspirational women you want to learn from and read about. For guides to most of the books on this list plus hundreds more, check out the full Shortform website.
The Most Inspirational Books for Women, by Women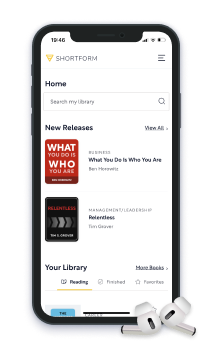 Here's what you'll get when you sign up for Shortform :
Complicated ideas explained in simple and concise ways
Smart analysis that connects what you're reading to other key concepts
Writing with zero fluff because we know how important your time is