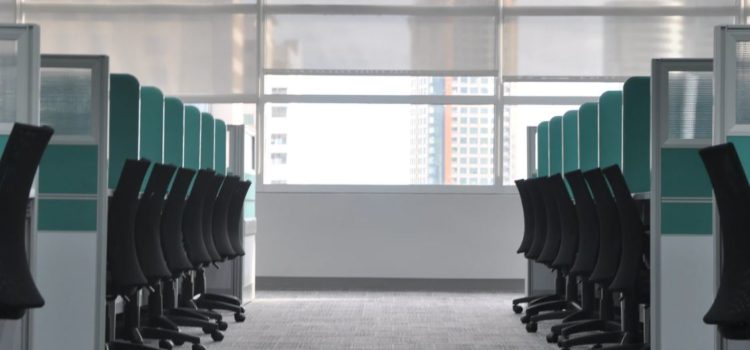 This is a free excerpt from one of Shortform's Articles. We give you all the important information you need to know about current events and more.
Don't miss out on the whole story. Sign up for a free trial here .
With mass layoffs reaching a record high, are you wondering how to prepare for layoffs? What should you do before or after being laid off?
Layoffs that began in 2022 have picked up pace this year, as companies hit by weaker earnings, inflation, high interest rates, and fears of recession look to cut costs. Since layoffs can cause more distress than even a divorce, it's important to prepare for layoffs before they happen.
Read on to learn how to prepare for layoffs and what to do if you're laid off.
Preparing for Layoffs
Layoffs can cause more distress than even a divorce, so if you're concerned about being laid off this year, it's helpful to know how to prepare for layoffs before they happen. Workers can prepare for possible layoffs by anticipating their next job search, while those who have been affected by a layoff should give themselves time to grieve, reach out to others for assistance, and involve family in the conversation in a positive way. 
Mass Layoffs on the Rise
After laying off close to 160,000 workers in 2022, companies around the globe are on pace to easily surpass that number this year—60,000 workers have already lost their jobs in the first month of 2023 alone. 
The layoffs began in late 2022 as the world emerged from Covid-19 restrictions and demand for goods and services that had surged during the pandemic started to wane. Weaker earnings were exacerbated by high interest rates and inflation, and companies that had hired aggressively in 2020 and 2021 found themselves reversing course. 
What to Do Before a Layoff
If you suspect a layoff is on the horizon, get organized to prepare for the change. Here are some tips on how to prepare for layoffs:
Gather samples of your work and collect contact information from coworkers you may later ask for references. 
Update your resumé, and check out job postings in your field to see what qualifications employers are currently looking for. Start filling in gaps in your skills—learn new software, for example, or earn a certification that will help you stand out from the pack.
Make sure you're current on annual doctor checkups, dental cleanings, and preventative screenings that are covered by your current health plan in case you lose your benefits.  
Start Looking Around
Another way to prepare for layoffs is by starting your job search early. It's easier to look for a job when you currently have one, so if you suspect layoffs, now's a good time to look for alternate employment. Start by cultivating your network—keep in touch with people you've met in your field, join industry groups, and update (or create) your LinkedIn account profile. 
Don't necessarily be overt about the fact that you're looking for a new job, but instead position yourself as someone who's always considering change if the right opportunity presents itself.
Also consider freelancing work. If you get involved in something part-time while you're at your current job, you can more easily hit the ground running.
What to Do After a Layoff
You should also prepare for layoffs by knowing some healthy ways to handle being laid off. First, get clarity on your layoff terms from with your HR department or manager. Ask about unused vacation time, bonuses, commissions, and your 401(k). Find out if you'll be subject to a non-compete or non-disclosure agreement. 
In addition, get a letter stating that you were laid off, to use with future potential employers.
Negotiate
There's no harm in asking, so try negotiating some layoff terms, like the amount or duration of payments, the end date for your health benefits, or outplacement assistance. You might be able to increase your leverage by finding out what others have been offered. 
Get Help 
In addition to reaching out to your network, look to local associations for outplacement support, or consider an employment coach.
Reach out to a lawyer if you suspect your termination was discriminatory or violates an employment agreement.
Reflect 
Layoffs can cause more psychological distress than even a divorce. Give yourself time to process your loss. However, while you should allow room for your emotions, don't act emotionally around others: Stay professional and courteous, and don't burn bridges. 
Take time to consider your ultimate goals. If you've ever considered changing careers, moving locations, or starting your own company, this might be a good time to explore those options. Start by researching your field or any that you're considering to find out if it's growing or shrinking. The recent past may not be a good gauge, so consider long-term hiring trends and predictions. 
Involve Your Family
Your layoff will affect your whole family, so be honest and open about what happened—but only as much as is age appropriate.
Stick to your routines as much as possible, and involve your kids in any changes that need to be made—if you need to start eating out less, let them brainstorm easy, budget-friendly meal ideas. 
How to Prepare for Layoffs: Tips for Before & After a Layoff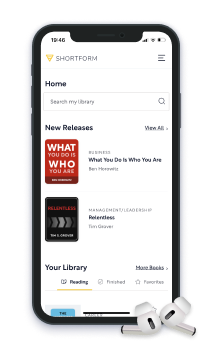 Here's what you'll get when you sign up for Shortform :
Complicated ideas explained in simple and concise ways
Smart analysis that connects what you're reading to other key concepts
Writing with zero fluff because we know how important your time is