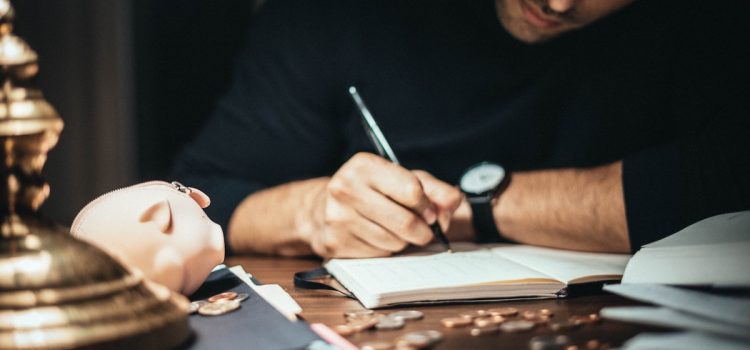 This is a free excerpt from one of Shortform's Articles. We give you all the important information you need to know about current events and more.
Don't miss out on the whole story. Sign up for a free trial here .
Wondering how to financially prepare for a recession? How can you prepare if you're living paycheck to paycheck?
For more than a year, economists have predicted that the U.S. will enter a recession. Many Americans, through no fault of their own, don't have the financial means to take the steps that many financial experts recommend to navigate a recession.
Read on to learn how to financially prepare for a recession without an emergency savings fund.
The Recession Is Near—Isn't It?
For more than a year, economists have predicted that the U.S. will enter a recession, leaving many Americans wondering how to financially prepare for a recession that may or may not happen. Some economists have offered a bleaker picture than others: Last September, Dr. Doom said that not only would the impending recession be "severe, long, and ugly," it would decimate financial markets.
It's 2023 and we're still waiting as economists continue to vigorously bat around varying forecasts:
A Bloomberg survey found that economists see a 70% chance of a recession in the year ahead.
The Wells Fargo Investment Institute predicts the U.S. will enter a recession, recover, and rebound all by the end of the year.
Goldman Sachs and JPMorgan Chase think the economy will take a small downward hit but emerge intact.
One thing is clear: Nobody has a definitive answer, but pretty much everyone still thinks a recession is coming—and when sustained periods of economic downturn unfold, it helps to be as prepared as possible to deal with the fallout. In this article, we'll explain how to financially prepare for a recession when you don't have an emergency savings fund tucked away.
Looking Back to Look Ahead
Last October, Shortform provided an overview of recession concerns and financial advisors' recommendations on ways you can prepare for it. But the truth is, not every American can recession-proof their life in these ways due to reasons beyond their control.
Many Americans live paycheck to paycheck in low-wage jobs so are simply unable to financially prepare for a recession by contributing to an emergency savings fund or paying down credit cards—which many increasingly rely on to pay for groceries, childcare, utilities, auto repairs, and medical bills. In fact, a January 2022 Bankrate survey found that 78% of households earning under $30,000 a year wouldn't be able to cover an unexpected $1,000 expense with savings, nor would 38% of households with an annual income of $75,000.
Financially Preparing for a Recession
Experts say that even if you don't have the ability to sock money away in an emergency savings fund, you can still financially prepare for a recession by taking small, concrete steps:
First, narrow your focus from macro to micro. Focusing on your specific situation rather than the barrage of media reports forecasting the big picture "odds" of the economy spiraling into oblivion—and taking everyone with it—will give you a greater sense of control.
Finally, be aware of the impact of financial stress on your health, mental health, and relationships. People cope with economic (and other) hardship in different ways, including turning to alcohol and drug use and emotional eating, which in excess can worsen already stressful situations. Be attuned to behavior and thinking that make it more difficult for you to operate at your best and channel your energy into actions that offer greater balance, like taking regular walks and cooking dinner with family or friends.
How to Financially Prepare for a Recession Without Money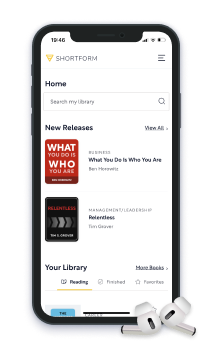 Here's what you'll get when you sign up for Shortform :
Complicated ideas explained in simple and concise ways
Smart analysis that connects what you're reading to other key concepts
Writing with zero fluff because we know how important your time is