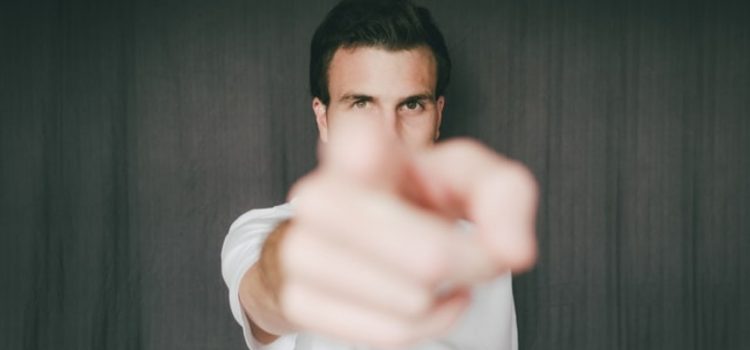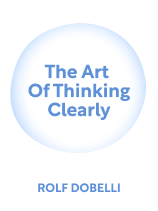 This article is an excerpt from the Shortform book guide to "The Art of Thinking Clearly" by Rolf Dobelli. Shortform has the world's best summaries and analyses of books you should be reading.
Like this article? Sign up for a free trial here .
What is fundamental attribution bias? Why do people fall for the attribution effect?
Fundamental attribution bias (also known as correspondence bias or attribution effect) is a tendency to attribute others' behavior to their disposition or personality and disregard external or environmental factors. The attribution effect is the by-product of the way your social brain works.
Keep reading to learn about fundamental attribution bias, why it occurs, and how to avoid it.
Fundamental Attribution Bias
People ignore outside influences on problematic situations, instead assigning blame for the problem to the most visible individual. This is because your brain is designed to pay attention to the people around you—in other words, your present "group."
(Shortform note: Fundamental attribution bias also relates to collectivist and individualist cultures, as discussed above. Individualist cultures place high emphasis on individual identity, so members of these cultures naturally fall prey to the fundamental attribution error more than their collectivist counterparts, who place greater emphasis on the group and the circumstances.)
The Neurology of Fundamental Attribution Bias
Why do people suffer from the fundamental attribution error? Dobelli doesn't say, but scientists claim it's because of a process called "mentalization," which takes place in your social brain: You try to determine another person's intentions by guessing at their thought process.
When mentalizing, you focus so much on guessing what the person is thinking that you disregard other possible factors and explanations of their behavior. Thus, you're more likely to blame them for problems than the situation they're in.
Mentalization happens mostly unconsciously: Your social brain is part of the brain's default processes. So, it's hard to recognize when the fundamental attribution error occurs. The best way to avoid it is to consciously challenge your social brain: Recognize when you're mentalizing and look at the situation as well as the individual's actions.
Fundamental Attribution Bias—Explained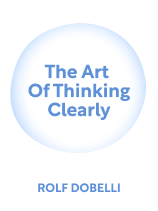 ———End of Preview———
Here's what you'll find in our full The Art of Thinking Clearly summary :
A detailed look at the most common logical fallacies that inhibit decision-making
How to recognize and overcome these fallacies to make better decisions
Why you value things for arbitrary reasons