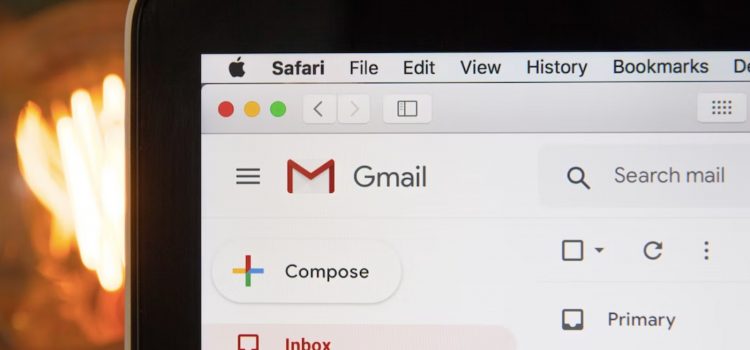 Are you trying to build relationships with customers and grow your business? How do you run an email marketing campaign?
Email is an effective, multi-purpose tool that you can use to communicate important information with your customers and cultivate prospective business. Depending on how you design your campaign, email marketing can increase sales from existing customers, bring back inactive customers, or develop awareness of your brand for future customers.
Keep reading to understand how email marketing works and how to optimize it for your business.
Overview of Email Marketing
Email marketing is a powerful strategy that can yield a return on investment many times greater than the initial investment. It has several metrics to help determine the success of your campaign, including the open rate, click-through rate, and unsubscribe rate.
An email is an effective tool for building customer relationships and increasing sales. It's also a good way to generate brand awareness and keep in touch with customers. Email is the perfect medium for important announcements, new product releases, and service changes. People prefer to receive important messages through email because it is secure and instantaneous. In addition to these emails, you can send re-engagement emails to reconnect with inactive customers. These emails are designed to increase engagement and push your customers further down the marketing funnel.
Why Is Email Marketing a Popular Marketing Strategy?
Email marketing has become a popular marketing strategy because it can reach a large audience and provide detailed information about your brand or product. Email is a cost-effective method of advertising and promotional content. Email marketing is also effective because it can be tailored to the needs of individual businesses and customers.
Let's look at Substack as an example. The subscription-based email service that lets independent writers create audiences through email on a large scale has shaken up the media industry that was once heavily dependent on social platforms. Substack has grown from 11,000 paying customers to over 500 million in three years. The growth speaks for itself.
The 4 Types of Emails for Businesses
Not all emails are the same. Here are four email types you're likely to send as part of an email marketing campaign.
1. Informational Messages
Informational emails are the most basic type of email marketing. They are sent to inform people about a product and how it can benefit them. They can use them to announce new products, special events, or even share the news with customers. Informational emails are often sent as part of an email newsletter.
2. Newsletters
Email newsletters are a popular type of email marketing because they allow you to send automated messages to your subscribers regularly. You can use these messages to introduce new products or share news about your business. You can also use email newsletters for promotional purposes, such as discounts or free trial offers for new customers.
3. Product Updates
Product update emails are used when new products are available for sale on your website or in your store. These emails update what's new in your inventory and let customers know when their orders will ship so they don't miss out on the chance to purchase something they want.
4. Event Invitations
Event invitation emails are used when planning an event that requires RSVPs from attendees before it begins, such as an anniversary party.
How to Use Email Marketing
Email marketing is a powerful tool you can use in many different ways. Here are just a few:
To promote new products or services
To increase brand awareness
To collect feedback from customers
To send newsletters or reminders to customers of upcoming events or deadlines
To send out announcements about sales and discounts
To answer customers' questions or concerns about your business
Running an Email Marketing Campaign
When running an email marketing campaign, keep a few things in mind. First, don't blast your audience with many emails—your goal is to get their attention and make them feel like they have value for you. That means sending fewer emails but making each one count. If you send too many, your audience will forget about you and move on to the next thing.
Second, keep your subject lines short and sweet but still informative. It becomes easier for recipients to open the email without having to scroll through pages of text before getting to the point.
Third, ensure every email from your company is as relevant as possible. If someone's been waiting for a response from you for weeks or months, at this point, they'll delete all of your messages if they don't get anything out of them—and then they'll never hear from you again!
Measures of Success
A successful email marketing campaign delivers results. Here are a few ways to measure it:
Email opens and clicks: Email opens and clicks are probably the most basic metric you can track with email campaigns. They are simple, easy to understand, and easy to track.
Average open rate (or AR): The average open rate is another common metric marketers use to gauge the success of their email campaigns. The average AR is calculated as a fraction where the total number of emails opened is divided by the number of sent emails and multiplied by 100. If your average open rate is 25%, your campaign has performed well, as more than 25% of people who received your message opened it.
Click-through rate (CTR): CTR shows how often someone clicks on an email link or lands on a specific landing page due to your email campaign. If your CTR is 2%, then you've done well, as there were at least twice as many people who clicked on those links as opposed to those who didn't.
Conversions: Conversions are when someone makes a purchase or performs an action because of something they saw in an email, like clicking a link or downloading an attachment. You'll want to track these types of conversions so you can make sure everything is on track for future campaigns and continue improving over time!
5 Ways to Optimize Your Email Marketing Campaign
If you want to take your campaign to the next level, here are essential steps for making it as successful as possible.
Make Your Subject Line Enticing
Before readers read the rest of your email, they first view its subject line. It must grab readers' attention and persuade them to open the email to learn more. You need to complete this initial step for your campaign to succeed.
Optimized subject lines speak to the needs of your prospects. Create a subject line that addresses an issue they might have or something they might be worried about. Use their name in the subject line to indicate that this message is for their specific problems (and have solutions). Use words that encourage recipients to open the email.
Create Personalized Messages
Personalize your messages to each audience member for a successful email marketing campaign. For example, if you sell ski equipment, you would want to send different messages to skiers and snowboarders.
Start with a list of your customers' names and email addresses. Then use a tool like MailChimp or Campaign Monitor to segment your contacts by demographic characteristics (age, gender, location) and other relevant information (such as interests or recent purchases).
Once you have created segments for each customer, create individualized messages based on the interests and behaviors of the subscriber. For example, if you have an account with a mailing list of skiers interested in snowboarding, you could email them about new gear for both sports.
Create Interesting Content
Content is the next crucial component of any campaign after you've persuaded someone to read your email. The information must be clear, understandable, and pertinent. Describe your offering and why your target audience should care. Don't write material that is too long; it will bore readers. Use brief paragraphs, bullet points, and eye-catching images to break up long texts. 75% of content marketers report that including images in their content increases their return on investment.
Clearly State Your CTAs
Your email marketing campaign's main objective is to send readers to your website and convert them from clickers to buyers. Your CTA is the best way to do this. Decide what you hope to accomplish with your readers first. Next, create a bold, eye-catching CTA button, banner, or link. Make it striking to grab people's attention. Adding an arrow icon to CTA buttons led to a 26% increase in clicks for Helzberg Diamonds.
Make Your Email Mobile-Friendly
Access to email is no longer restricted to fixed places. Making sure your campaign is mobile-friendly is a crucial part of email optimization as mobile platforms are becoming more common and a way for individuals to stay connected while on the go.
Conclusion
In conclusion, email marketing is still a relevant and powerful tool that businesses should use. With the rise of social media and other digital communication methods, it lost its luster but has proven to be just as effective today.
Thomas Peterson is a skilled content writer and marketing strategist with a passion for crafting compelling and effective messages for businesses of all sizes. He currently works for AverickMedia, a company that specializes in providing marketing and advertising services to companies in a wide range of industries.
With several years of experience in the marketing and advertising field, Thomas has a deep understanding of how to create and execute effective campaigns that drive results. His skills in writing, editing, and strategy development make him a valuable asset to the AverickMedia team.
How to Optimize Email Marketing for Success in 2023