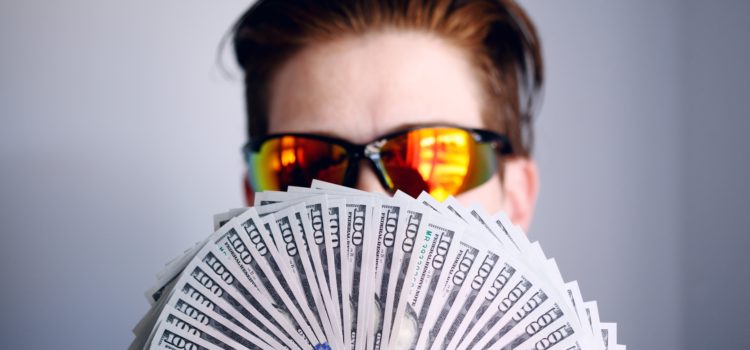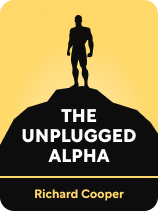 This article is an excerpt from the Shortform book guide to "The Unplugged Alpha" by Richard Cooper. Shortform has the world's best summaries and analyses of books you should be reading.
Like this article? Sign up for a free trial here.
Why are women attracted to rich men? Do you need to have a ton of money to be seen as an alpha in the eyes of women?
It's no secret that women prefer dominant men. Dominant alpha males command respect and are better able to provide protection for their offspring. One of the most telling signs of dominance in men is their financial success.
With this in mind, here's how you can increase your dominance status by leveling up your finances.
Pursue Riches and Respect
If you want to become a dominant alpha male, you must become rich and influential. To do so, you must focus on your finances. The more money you have, the more attractive you'll be to women, who are earning more than ever but still want someone who earns more than they do due to their hypergamy.
Money will also help you gain influence, which is essential to becoming a dominant and stems from earning both a high income and respect. Aim to join the top 10% income bracket where you live. Ideally, you should become a millionaire by 40 at the latest: Consider becoming an entrepreneur, as it's often the fastest way to earn millions.
In order to become and remain rich and influential, Cooper adds that you must learn how to distribute your energy efficiently. We have a finite amount of energy, so if we waste it on low-value activities (like complaining to customer service), we risk not having enough to spend on the high-value, energy-intensive activities that build wealth and influence (like building a business). Minimize this risk by taking regular cold showers: Since taking cold showers requires the self-control to endure discomfort, doing so regularly will increase the self-control you need to ignore low-value activities and instead focus on the activities that matter most.
How Taking Cold Showers Teaches You How to Distribute Energy Efficiently

In The Wim Hof Method, Wim Hof elaborates on how taking regular cold showers might improve your ability to distribute your energy efficiently. The cold causes a physiological response within your body that's identical to your response to emotional stressors. So by training yourself to handle the cold through repeated exposure, you train yourself to handle other kinds of stress.

In some cases, we struggle to ignore low-value activities because they stress us out (like when we grow angry at customer service). By taking cold showers (and learning to handle stress), we may find that these low-value activities don't stress us as much as they did before—and we thus have an easier time focusing our energy instead on high-value activities.
How to Become a Dominant Alpha Male: Level Up Your Finances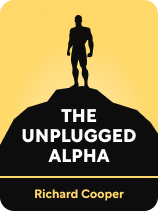 ———End of Preview———
Here's what you'll find in our full The Unplugged Alpha summary:
The three big lies modern men have been told about society
How to break free from the lies and become a high-value man
How you can use this newfound status to become sexually successful